Charlie Puth proves he's a Friends superfan in trivia game with Courteney Cox
The singer manages to answer an impressive number of questions related to the hit sitcom. Check out what he wins at the end.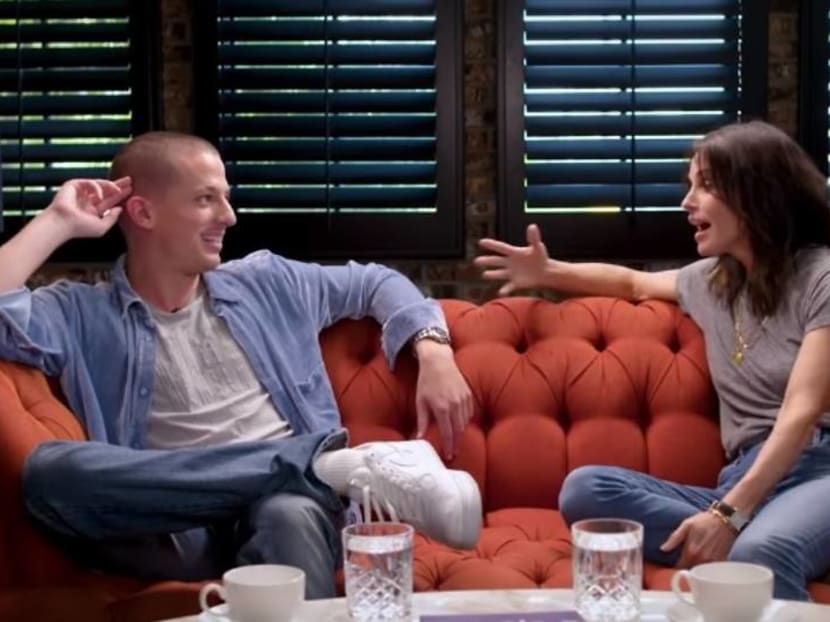 Singer Charlie Puth is a self-confessed Friends superfan and he was recently put to the test by none other than Courteney Cox, who played Monica Geller in the hit sitcom.  
In a Billboard video, Cox quizzed him with true or false questions, tested his general trivia knowledge and also got him to identify who said certain lines in the show.
Puth showed an impressive depth of knowledge and could recall the name of Joey's stuffed penguin, Chandler's middle name and also what kind of doctor was Dr Drake Ramoray.
The We Don't Talk Anymore singer even managed to answer a question that puzzled Cox. 
The question was, "What did Rachel dress up as to get Joshua's attention at Emily's birthday party?" to which the actress said, "Who's Joshua?"
Puth then reminded her that Joshua was Rachel's boyfriend.
After three rounds and despite missing out on a few questions, Cox still declared the 27-year-old a winner and brought out a special prize for him, which brought him to tears. 
Watch the video to find out what he won and if you could have done better in the quiz.