The perfect chee cheong fun? Actor Ben Yeo thinks he's found the salty-sweet recipe
Online business Singapore Chee Cheong Fun is the SHATEC-trained actor and host's shot at making the humble rice roll dish a "proud local delicacy".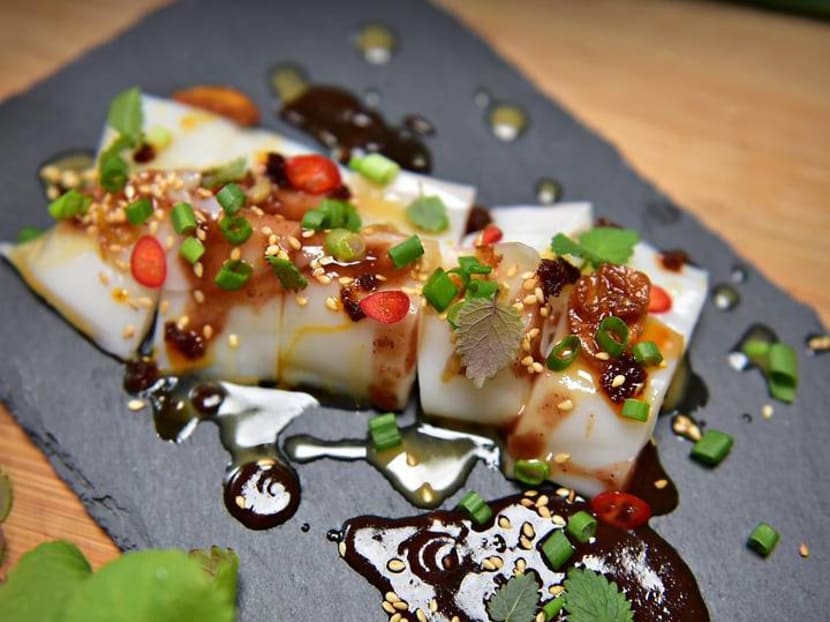 There's no fun like chee cheong fun – rice rolls drizzled simply in sauce and sprinkled over with sesame seeds, an old-school snack or breakfast choice that pretty much everybody loves.
Finding a quality version these days, though, is another matter altogether, as lacklustre coffeeshop versions abound.
But SHATEC-trained actor and host Ben Yeo thinks he has the recipe for a quality chee cheong fun that tastes uniquely satisfying.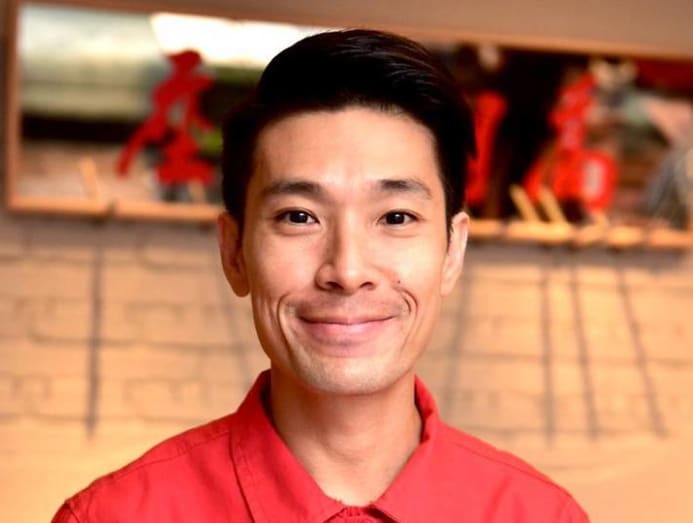 He started online brand Singapore Chee Cheong Fun, which offers home-delivery kits containing rice rolls you can either steam or microwave, and a set of condiment jars.
Orders open on alternate days at 8pm, and the kits, released in batches of 50, are usually sold out within 10 minutes, he told CNA Lifestyle.
The secret to the perfect chee cheong fun? It's all in the quality of the sauces, he said.
SG Chee Cheong Fun, as he affectionately calls the brand, is a collaboration with Kwong Woh Hing Sauce Factory, the brand with a history that dates back 77 years and is best known for its premium soy sauce.
During the "circuit breaker", Ben recounted, Dickson Woo of Kwong Woh Hing approached him with an offer to send over some chee cheong fun along with a few different sauces.
Ben experimented with a combination of sauces until he found a recipe that he really liked: Soy sauce, sweet sauce, peanut sauce, sambal chilli, sesame seeds and fragrant oil made with ikan bilis, dried sole and shallots.  
"I shared it with my wife and kids," he recalled. "Up until now, the kids are still saying, 'Can we have more chee cheong fun?' And my wife is Cantonese, so to her, chee cheong fun is a very normal dish, but when she tried it, she said it was really special."
The second person to taste test the dish was fellow variety show host Quan Yi Fong, who happens to live near Ben, he said. 
"I posted a picture of it and she commented on it, so I thought I'd give her a surprise. I packed everything up and sent it to her. She created a new way to eat it – she ate it cold!"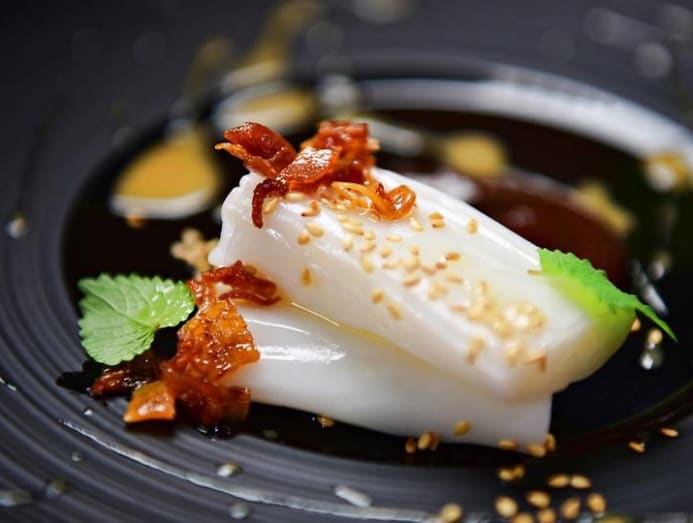 Importantly, the chee cheong fun is an all-local product, Ben said.
At S$28 for a serving that feeds five, it also costs more than what most people are used to paying for chee cheong fun, but that's because all the sauces are locally made in small batches.
Apart from Kwong Woh Hing's sauces – the soy sauce takes a whole year to ferment – the peanut sauce is from Li Kwong, a Singapore brand that has been making the product since 1974.
The fragrant oil is made by Ben's friend's mum from home-based business Artisan Kitchen Foods. 
"I use it for my finishing touch – it's like a perfume," Ben said. "The oil is really special and is very different from normal shallot or garlic oil… It's made with love. Mothers always make the best things for the family."
The result is a rice roll dish that is "not only sweet and not only salty – there can be lots of variations," Ben said.
He added: "Chee cheong fun is a local delicacy that everyone knows about but not many people talk about, unlike chicken rice or chilli crab. I think even the simplest food can be eaten in a unique way. Most people have it with sweet sauce or a bit of sesame oil. I add different sauces so you have a variation of flavours in your mouth. It excites your taste buds. To me, food is supposed to be like this."
Ultimately, he hopes to see SG Chee Cheong Fun become an iconic Singapore souvenir for tourists to take home to their friends and family, just like pandan cake, perhaps.
"After COVID-19, when the world opens up and people start to fly again, hopefully we can have a booth at Changi Airport," he said. "That's the ultimate aim: Chee cheong fun as a proud local delicacy."
To order, visit www.sgcheecheongfun.com.