The Freshman's Chen Diya found Sanity in coffee but her cafe has taken a hit from COVID-19
Running Sanity Coffee Bar at the Esplanade has been this musician's way of supporting those who work in the arts. But if business doesn't pick up this month, the cafe's fate is uncertain.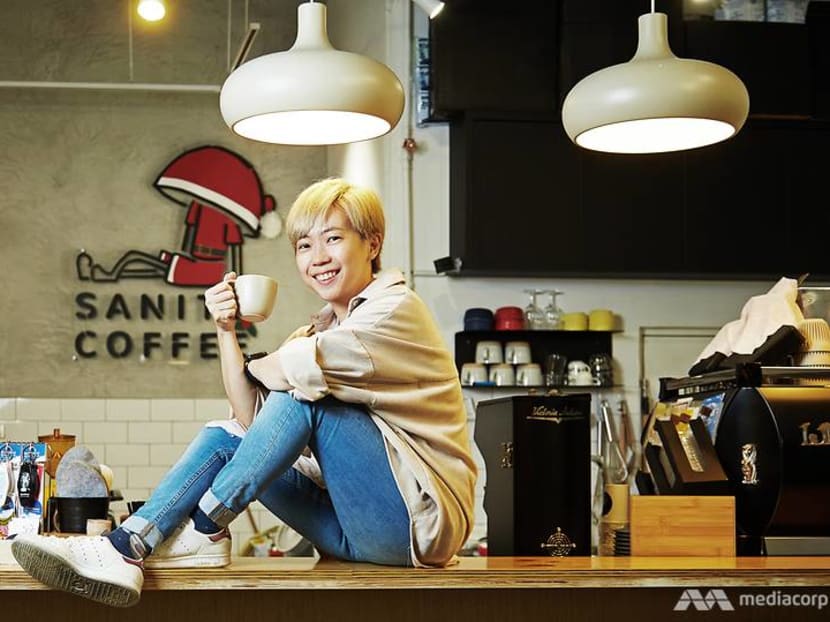 During the "circuit breaker", Sanity Coffee Bar made and delivered nearly 2000 cups of coffee to healthcare workers, bringing comfort and lifting spirits in a time of uncertainty.
But thanks to the COVID-19 pandemic, the cafe's own fate now hangs in the balance.
Located in a quiet corner on the second floor of the Esplanade Mall, Sanity sees only about 50 to 60 per cent of the customers it used to. With performances and events curtailed, foot traffic in the area has reduced drastically.
This means that owner Chen Diya doesn't know what will happen when this month is up.
But the cafe is much more than just a business to 35-year-old Diya, a singer and one half of Mandopop girl band The Freshman.
The Project Superstar 2007 winner opened its doors about a year and a half ago without knowing anything about the F&B industry, but simply believing in the restorative power of coffee.
In 2016, when she embarked on a two-and-a-half-year world tour opening for Jacky Cheung, she'd look for a cafe to escape to in each country she was in, she recounted. That me-time activity became essential for her wellbeing.
"Coffee is an excuse for myself to spend some time to recalibrate my values and how I feel; and to dump all the thoughts I have into a notebook," she said. During that time, "coffee kept me sane. Or rather, the act of going out to find coffee kept me sane".
So, when the opportunity came to start her own cafe, a small voice inside her told her to seize it, she recalled. And the cafe's name came easily: Sanity, the substance she found in every cup of coffee.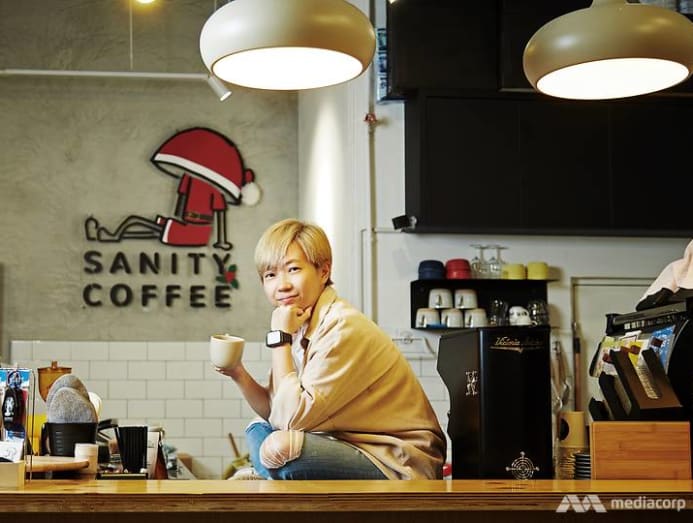 She'd had experience with coffee before, when she worked as a barista at Oriole in 2011. "That was after The Freshman's first album was released, and I was very lost," she said. "We thought another door would open, but it didn't. And I was broke. And I was wondering what to do next. Do I go and find a 'proper job', according to my mother? Or do I continue to try? Even then, how do I continue singing?"
As a child, she had many ambitions: "Waitress, NTUC cashier and immigration officer, so that I can chop your passport", she quipped.
Finding herself in hospitality, she was inspired by the idea that a cafe could become a community hangout – the kind of environment she observed at establishments like Nylon Coffee Roasters.
And because drinking coffee at a cafe was her "sanity", "when I started this place, I (decided to) really try and defend this bit of coffee very fiercely," she said.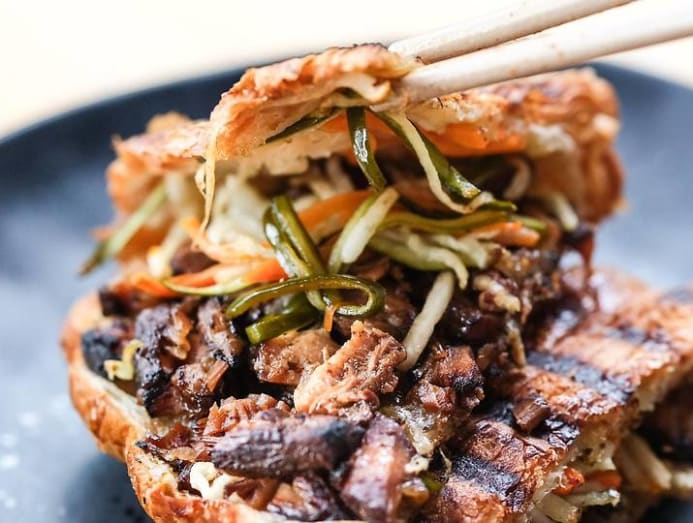 That means it's perfectly fine with her if guests want to order one drink and spend eight hours sitting at the counter.
"I really want that kind of space, because that's the kind of space that I wish I had. Like, if I'm at Starbucks, and I see people chasing students away, I always feel very bad. I feel like I want to buy them another drink so that they can pay for their 'rent'. Because to me, coffee, and the time you spend with a coffee cup, is quite sacred."
For instance, "JJ Lin came for coffee, and it actually really blessed me to see him sitting at a counter quietly; to have that space. He's an international superstar. (Here) he's just JJ – he's just a guy who likes coffee, and wants to scroll stuff on his phone like anyone else."
Running the cafe isn't without enormous challenges. In addition to spending her days serving customers, Diya also does the marketing, menu development, copywriting and even the heavy lifting – transporting bucketfuls of beans and the like – all by herself.
"It's been difficult but also very enriching. I think we've really built a community of people here. Coffee is always the conversation," she said.
The cafe's signature drink, Dark Matter, was born out of one of these conversations. At dinner at Restaurant Labyrinth, located right opposite the cafe, Diya encountered a dessert comprising dark chocolate and dark soy sauce.
Chef LG Han gave her a taste of the soy sauce, made by premium local brewer Kwong Woh Hin, and she immediately knew it would blend perfectly in a milky coffee. The result is a fragrantly delicious coffee with deep caramel notes, served in a cup rimmed with brown sugar crystals.
Being located at the Esplanade, on the doorstep of its theatres and concert halls, is also an important part of the cafe's identity.
"There are a lot of very passionate, very amazing individuals who do a lot for the arts scene. And sometimes it feels like if I can't do something for the arts scene, at least I can do something for the people who do something for the arts scene. And coffee is the best way to do that."
That's why she'd be sad if Sanity had to close its doors here. "I'm very aware of how dispensable we are; how many coffee places there are out there. But I get very blessed by this space. I think I get blessed by conversations that happen over the counter. And I get very blessed when I see people who are passionate come in here and share their stories… It makes me feel very alive." And, she added, "It just feels like home".
Making coffee and making music aren't that much different, she mused. "Music is part of life. It's a medium. Coffee is also a medium. Because of music, we get to reach out to people, have conversations and share something we might not be able to share otherwise. And we get to make someone's day, or keep someone going for the moment, whatever moment they're going through. I think coffee is similar."
She added, "I think sometimes, whatever we're doing, we just want to be able to make a small difference. It's not a noble thing. You also get very blessed in return".
Bringing coffee to healthcare workers during the circuit breaker, for instance, was an exercise that made her "realise how many nice people there are out there". People who learned about the cafe's initiative started to offer donations to cover the cost of the coffee.
"They would say, 'Can I contribute?' And then they would stuff S$300 in cash in our faces. And we'd be like, 'That's too much. Do you know how many cups of coffee this is?'
"In total, I think we received about S$4,000. So, what started out as something I wanted to do as a cafe ended up being fully covered by the kindness of our regulars."
And so, "Even if, at the end of the day, we don't survive, the last couple of months wouldn't have been for nothing. We would have good memories," she said. "That's the sort of spirit I'm trying to carry on with right now.
"The thing about business is that you never know. Sometimes, you're just holding out for something to happen. And I think it feels a bit like that now – like holding out for something to happen."
Sanity Coffee Bar is at 8 Raffles Avenue, #02-19 Esplanade Mall.