Why Chen Hanwei doesn't think a Will Smith moment will ever happen to him at the Star Awards
The actor is hosting the live Star Awards show on Apr 24 all on his own, and he's a little nervous about it. But he seems pretty confident about who he thinks will win in the acting categories.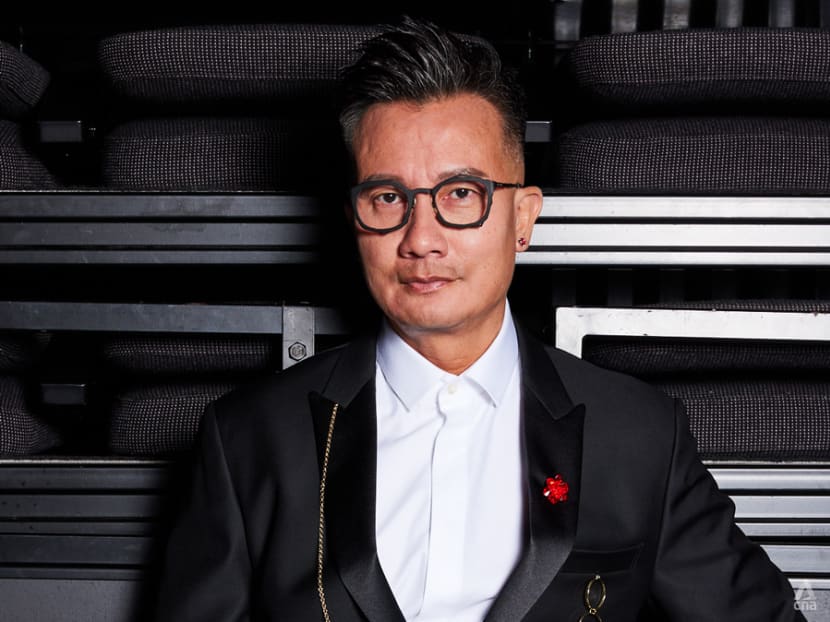 Chen Hanwei is known for having won multiple Star Awards for his acting talent and popularity, including the coveted All Time Favourite Artiste trophy. But just when you think there was no higher Star Awards echelon for him to ascend to, he goes and takes on the mammoth challenge of hosting the live show – solo.
The annual ceremony is usually hosted by a pair of experienced comperes, but on Sunday (Apr 24), Chen will be commanding the stage all on his own, without so much as a shadow of Quan Yi Fong by his side. That means there won't be anyone to help him out if he should draw a blank.  
If that sounds like an intimidating thought, well, it scared Chen, too. The producers actually hatched a sneaky plan to get him to agree to do it.
 
"They lied to me, saying they wanted to me to attend a meeting to discuss the second season of (variety show) Away With My BFF," he told CNA Lifestyle. "I wore a T-shirt and shorts to that meeting. And when I entered the room, there were four or five cameras there." Unbeknownst to him, they were getting ready to film his reaction when they popped the question.
"I said, 'How's that possible?" he recalled. "In my 30 years in the industry, I've never hosted a live show. I don't know how to hold cue cards or microphones on stage.
"They had to spend almost two hours persuading me to do it. In the end, I said yes, but I felt very conflicted because I wasn't confident about how I was going to pull it off."
The team even produced a contract for him to sign so that he couldn't back out of the agreement, he laughed. "I said, 'Okay, I'll just sign 'Chen', so that if I change my mind, I can write 'Chen Shu Cheng' or something instead."
He revealed that the production team said they'd picked him because they knew he had a good rapport with many of the other artistes. "They felt it would be like a big family party. They said they liked my style because it was quite real. And maybe they felt that, with my 30 years in the industry, I would be able to energise the other artistes."
He also told us that he'd stipulated that because the Star Awards was a grand event, he couldn't be low key about it. "I said I needed battle gear – a good set of clothes. I proposed designing my own outfit. And they agreed."
In addition, he'll also be designing outfits for pals Zheng Geping, Hong Hui Fang and Dennis Chew – a welcome challenge for the fashion lover.
We can only assume his confidence has grown since the idea was first mooted to him, because he also told us that he won't be using any cue cards, because "I don't know how to hold a script on stage".
In drama productions, "I'm used to memorising my lines on the spot," he disclosed. "I don't memorise my lines the day before. Even if it's six to 10 pages, I memorise them on the spot." So, at the show, "I think I'll be the first to memorise three hours' worth of lines." And, if he should forget a line, "I think the audience will be understanding, since it will be my first time".
In the event that one of his jokes falls flat and offends someone, and that person marches on stage and slaps him, how does he think he might react?
"I don't think that will ever happen in Singapore," he asserted. Firstly, "I never go overboard with my jokes. I am very measured, no matter how familiar I might be with another actor. I did think about something like that. But, I don't think those jokes are necessary. There are certain things we shouldn't make fun of," he said, adding what might be our new favourite phrase: "Don't fry cold rice."
Since he's also nominated for a Best Actor award this year, does he think he might have to announce his own segment, scuttle to take a seat in the audience and then run back on stage to collect a win?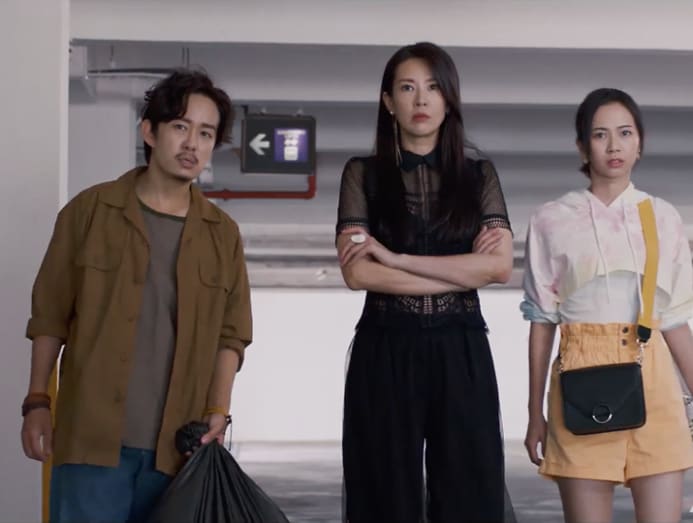 "Of the five Best Actor nominees, I don't think anyone was especially outstanding or terrible," he mused. "Romeo Tan acting as an old man (Soul Old Yet So Young) – that's a difficult thing to do. Desmond Tan's character (Key Witness) didn't have many lines, which is also difficult because you have to express yourself in non-verbal ways. Jeremy Chan (Crouching Tiger Hidden Ghost) did a comedic role, and that's hard as well – to have other people find you funny. Xu Bin – when I watched the first episode of My Star Bride, I texted him to say, 'I'm very happy for you. Now that you're married with children, your acting has matured as well.' As for myself – I think I maintained status quo – not great, not awful. But I will say that I really hope to see someone new on the stage."
And who does he think will take the Best Actress prize?
"Initially I thought Chantalle Ng (My Star Bride) had a high chance. But then, looking closely, Huang Biren (Recipe Of Life) does too, because she had a lot of room to be creative in that role – her character slowly went mad. Joanne Peh (Mind Jumper) also had the difficult job of playing someone on the autism spectrum. Ya Hui (CTRL) did very well, too. And Jesseca Liu (Crouching Tiger Hidden Ghost) challenged herself to comedy. When I step back to coldly calculate, I think it's a 50-50 toss-up between Chantalle Ng and Huang Biren. I think Chantalle really surprised people with her performance. Acting as a foreigner is very difficult, with the accent and all – but she did it very well and naturally, including the emotional scenes."
Of the Best Supporting Actor nominees, he said, "Some of the newer actors really surprised me with their performances, like Jeffrey Xu (The Takedown) and James Seah (Key Witness). Jeffrey always had his own style, and this was a good role for him to exercise his creativity in. James was very wooden in the past. In these few years, he has improved so much. Zhu Hou Ren (My Star Bride) and Chew Chor Meng (Heartland Hero) are very experienced, so of course they stand a chance. Zhang Ze Tong (Key Witness) is a newbie – in terms of performance, he has improved, but I think the other two young ones get more plus points from me."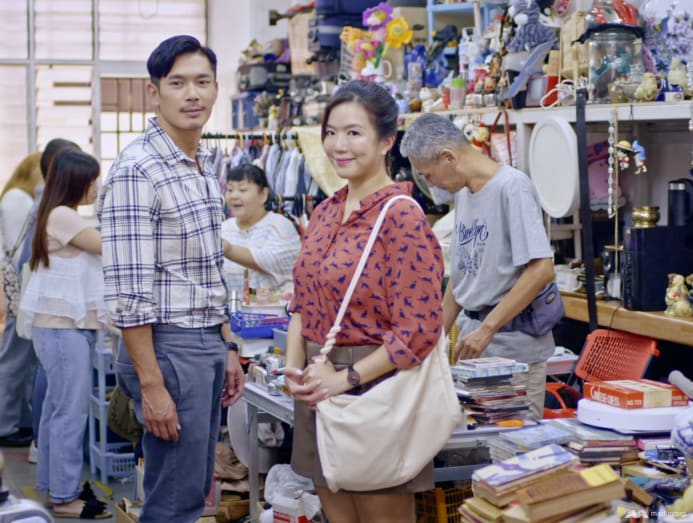 Best Supporting Actress "is the hardest to choose", he said. "The five are very good. Lin Meijiao's chemistry with her daughter (in My Star Bride) is so good. I always felt Cynthia Koh was good – she just doesn't get enough good roles. Rui En (The Heartland Hero) is excellent at scenes with internal emotion. Bonnie Loo (Key Witness) is always in supporting roles, but she always adds a bit of spice into them. I'll have to give picking the winner a miss. I really can't guess. We'll have to see whose luck is better."
Catch the Star Awards 2022 Awards Ceremony "live" on Apr 24 at 7pm, with Backstage Live at 3.30pm and Walk of Fame at 5pm. Available on Channel 8 and U, with simulcast on meWATCH and Mediacorp Entertainment YouTube channel.
For the full list of nominees and more information, go here.