Edmund Chen's daughter says she didn't have a boyfriend in school because of protective parents
Local actress Chen Yixin, who's currently starring in Teenage Textbook The Series, says her famous dad only started letting go slowly when she went to polytechnic.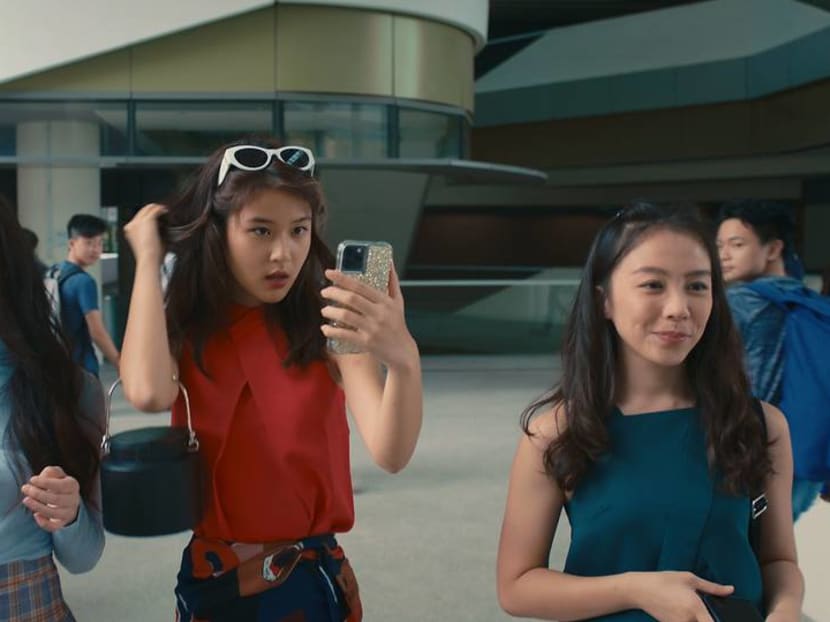 Some people may think that having celebrity parents means you get special treatment but Singaporean actress Chen Yixin insists that's not the case.
The actress, daughter of veteran stars Edmund Chen and Xiang Yun, told 8world that when she was still in school, she would go out of her way to prove otherwise.
She said: "Some students thought I had priority, or received special treatment and benefits, when in fact, I didn't. In order to prove this, I would deliberately treat everyone well and was very cautious in everything I did as I was scared that doing something wrong would affect my parents".
Another outcome from having these particular famous parents – she didn't have a boyfriend or even many close friends in school.
"My parents, especially my father, were very protective of me. In addition, my brother is nine years older than me so it feels like there are three 'parents' who take care of me at home," she shared.
The young actress, who's currently starring in Channel 5's Teenage Textbook The Series, said she's been close to her family since young and spent most of her time with them.
She added: "I didn't have many friends, let alone a boyfriend. It wasn't until I started attending polytechnic that my father began to let go slowly and little by little".
Yixin plays popular girl and social media influencer Sissy in the Channel 5 adaptation of the popular Singapore novel.
Teenage Textbook – The Series runs every Tuesday, 9.30pm, from Mar 2 to May 25, on Channel 5 and meWATCH.