Baby Wookiee? Chewbacca actor welcomes new daughter, 'Princess Bacca'
No, we're not talking about a new character after The Mandalorian's Baby Yoda. Joonas Suotamo, who has played the lovable Wookiee in four Star Wars movies, just had a new baby girl.
A not so long time ago in a hospital somewhat far away, Joonas Suotamo and his wife Milla Pohjasvaara welcomed their new baby daughter.
Suotamo, who has played the beloved character of Chewbacca in Star Wars since 2015's The Force Awakens, made the announcement in an Instagram post on Saturday (Feb 29).
He wrote: "We have some exciting news: we were blessed to welcome the newest member of our family! Our little princess (or senator, or general, or whatever she wants to be!) was born this week and is doing great."
"Welcome to the world Princess Bacca!" added Suotamo, a former basketball player.  
The Internet – and Star Wars fan boys and girls – stifled a collective gasp as they tried to come to terms with the idea that Chewbacca has named his daughter after the likeable Wookiee.
Unfortunately, or perhaps fortunately for his daughter, Bacca turned out to be just a nickname as Suotamo clarified in a later post.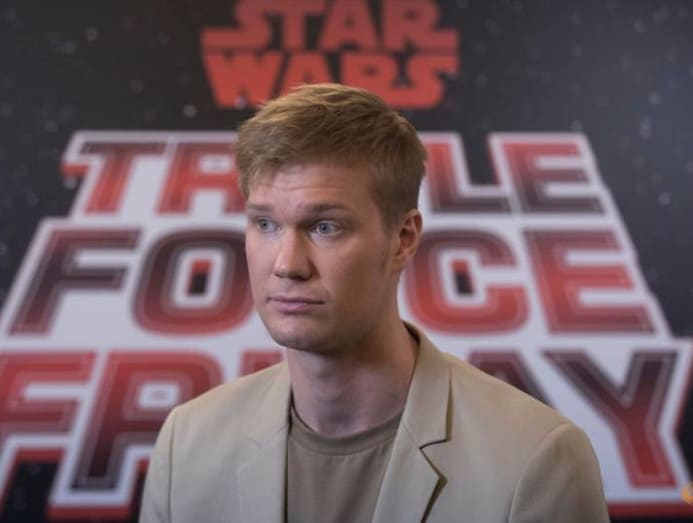 He wrote that "Babybacca #2 aka Princess Bacca" has not been officially named yet and that the moniker was just a nickname.
"We're just enjoying the moment right now!" he wrote.
The news has drawn congratulations from Suotamo's co-stars, with Naomi Ackie commenting: "Oh love! She's beautiful, CONGRATULATIONS. Give the fam a squeeze from me!!"
Ackie played former First Order stormtrooper Jannah in 2019's Star Wars: The Rise Of Skywalker.
Billy Dee Williams, or Lando Calrissian, also sent his congratulations to the happy couple.
Suotamo took over the Chewbacca suit from Peter Mayhew, who started playing the Wookie in 1977's Star Wars: A New Hope. Suotamo was previously a stand-in for Mayhew in Star Wars: The Force Awakens, before permanently taking it on as Mayhew became ill.
Since then, he's appeared as Chewbacca in Star Wars: The Last Jedi, Solo: A Star Wars Story and Star Wars: The Rise Of Skywalker.