Children's birthday party: A never-ending weekend rite of passage for parents
In this week's column: Children's birthday festivities – kids might love them, but parents fear them. The smartest just run and hide!
My daughter's birthday is Christmas Eve. That means a number of things. One, the poor girl often gets one present instead two. Her older brother loves to make jokes about gifting her things that are always sold in pairs: "Mei mei, here's a pair of socks for your birthday and Christmas!" (My wife will say I taught him this – of course, I deny culpability.)
Secondly, it's pretty much impossible to throw a birthday party for her that includes her school friends. Most families will have their own holiday commitments and need to spend Christmas eve with relatives.
There is an upside for my little girl in this regard. While we celebrate her actual birthday privately within our immediate family, my wife does try and organize something for her at the beginning of December. This is something that over the last two years, T2 has really started to look forward to. Especially this year. Now that she is rather articulate and self-aware, she has been dreaming up fancier and more elaborate scenarios with the passing days.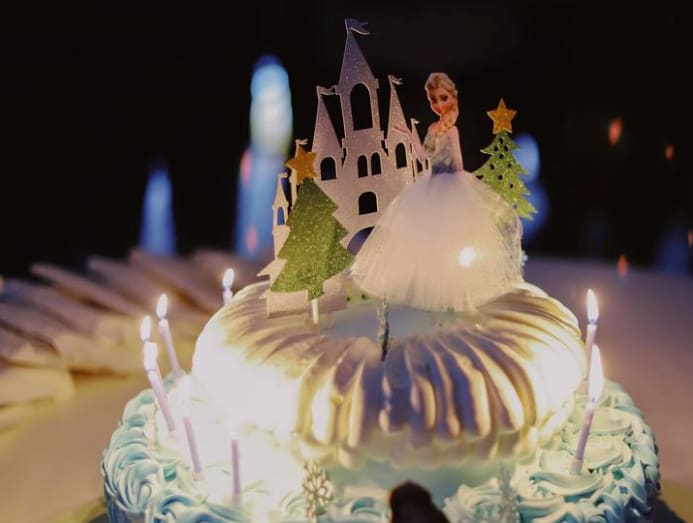 Over the last twelve months, I think she's changed her mind at least a half dozen times on what her birthday party theme should be. One day it's ponies, unicorns and alicorns (I admit, I did not know this word until I had a daughter). The next it's Elsa, Anna, Belle, Aurora and the rest of the Disney princess power pack! Then on another occasion, influenced by her gor gor, it's "Let's have a Pokemon party!" with her ordering me to purchase and wear an adult-sized Pikachu onesie during the festivities.
Another month it will be "Papa, I want a mermaid birthday party" while also asking me to fire up AliExpress on my iPad so she can shop for mermaid costumes. Truth be told, while her birthday is fast approaching, my wife and I have yet to decide what to actually do. Of course, chances are she'll ask for something outlandish, expensive and exhausting.

There are a number of formats for throwing kids parties that I've witnessed, and as parents you have no choice but to attend countless birthday parties for your kids' classmates and relatives' children.
There are the activity-based parties that are held at specifically-designed venues. Play gyms (which you all know I adore) are popular choices because the kids run themselves ragged for a bit, then quietly sit down for party games and cake. Trampoline parks also work well in this regard. While these are great because they allow the kids the room to go a little nuts, the noise levels are guaranteed to give any adult a migraine within thirty minutes. And unfortunately, most of these facilities don't serve alcohol.
Then there are other types of facilities – from soccer camps to skating rinks and cooking schools that have learnt that hosting kids parties is good business. The best of these – from the weary parents' perspective – allows adults to drop off their little ones and run away until the party is over. It's hilarious watching the speed at which some fathers and mothers offload their offspring on unsuspecting young staff members or the birthday child's parents. "Here's little Tyler! Thanks! Seeya! Quick honey, let's go grab a Bloody Mary!" They're out of sight even before anyone can respond or ask if little Tyler has any food allergies or other issues of note.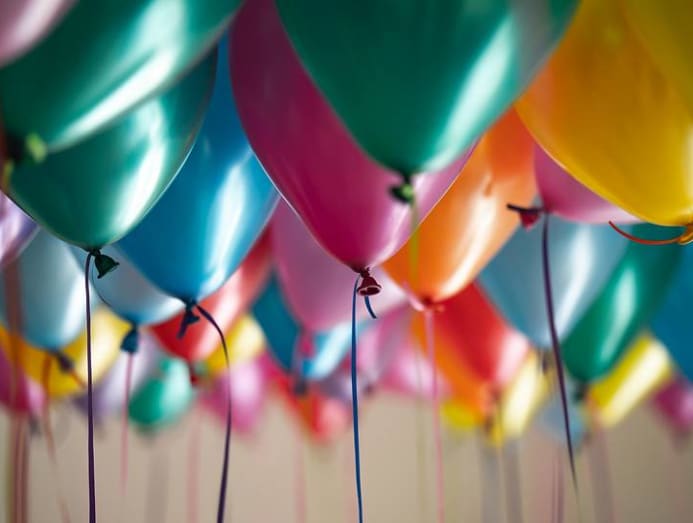 Then there are the Social-Event-Disguised-As-A-Kids-Party (SEDAAKP) party. The SEDAAKP is usually hosted by that wealthy couple whose darling little angel is in your kid's class or by those society friends you kind of have but that you actually see more on Instagram and Facebook than in real life.
As expected, the highly decorated venue will be very glam, with just the right level of natural light for taking selfies. It doesn't matter whether it's a child-friendly venue – that is not the point. The birthday boy or girl, along with his or her siblings, will be togged out in something from Club 21 Kids. They'll definitely be overdressed – in something that makes it actually quite hard to play in, let alone walk in.
But again, it's the photos of the event that are of utmost importance. Which means, of course, that some poor shutterbug from Tatler or Prestige will be present, snapping portraits in between stealing sips of wine and shuttling canapes into his gullet.
The catering will be luxe and most definitely will come with a very fancy dessert buffet for the little ones. This, of course, will be one of the highlights of the day for the kids. If space permits, a bouncy castle will be erected outdoors (just make sure your little one bounces first and has dessert second and not the other way around). And, at some point, a magician/singer/comedian will come up and semi-entertain the audience.
These days, my wife and I have taken to hosting our kids' parties at home in our garage. These parties are about as un-glam as they get, but we try to make them fun (and we save a huge chunk of change by having these at home). We've found a great supplier for portable air coolers and I always have two styrofoam coolers on hand.
One is labelled "Children's drinks" and the other "Adult's drinks" – the latter filled with beer, bottled cocktails and sodas. I also usually bring out a large wine bucket and have a bottle or two open. Parents who come over always protest, "Oh, no, I couldn't… it's too early!" But within an hour or so, they're usually clinking glasses and enjoying the grown-up stuff with me.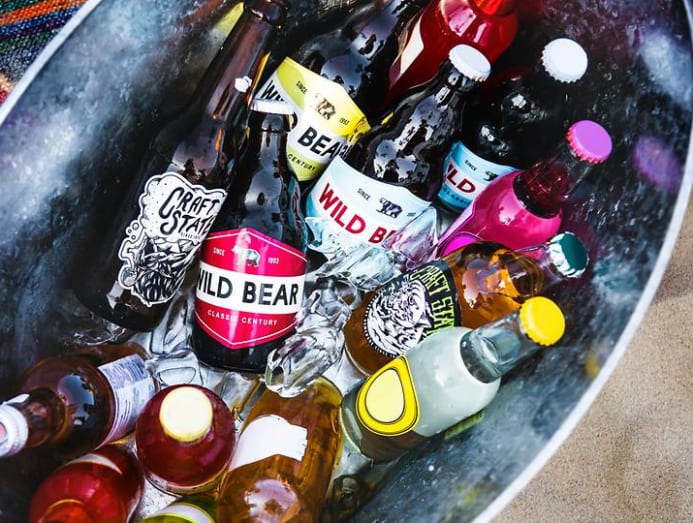 My darling superwife has also been continuously finding ways to keep kiddies entertained in this raw concrete space. Whether it's party games or party suppliers, she works very hard to ensure the kids are happy. One of the best suppliers she found is The Common Bench, who created an amazing pottery cum Christmas ornament making workshop for us.
One thing we've done on occasion, which doesn't require external vendors, is preparing piñatas. I mean, what kid doesn't enjoy whacking things with a big stick? Especially when it's stuffed with candy. That said, the last piñata we purchased was pretty tough. None of the kids could put a dent in it. After they each had a few rounds, two of the moms, clearly frustrated by the process, grabbed the stick and started swinging at it in turns. I could see from their faces that they were not just enjoying the heck out of the activity but were also working off all their current stress. And trust me, between work, kids and husbands, moms have a heck of a lot of stress.

Chubby Hubby, Portly Papa is a regular column about adventures in fatherhood from Aun Koh.