Chinese actress Zhou Xun confirms divorce from Chinese-American actor Archie Kao
While reports are rife that Kao intends to wed his Singaporean flight attendant girlfriend who is believed to be pregnant. The man claims that he is single.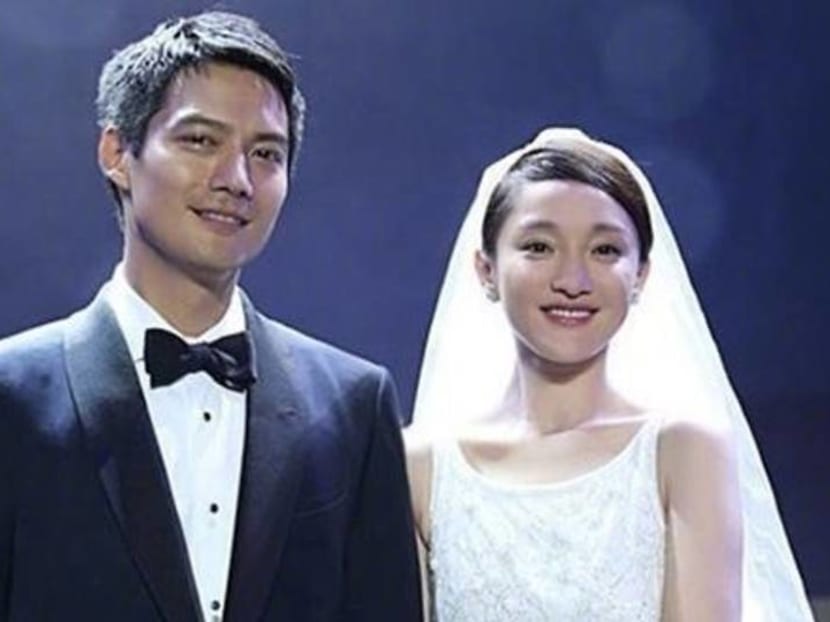 Chinese actress Zhou Xun, 46, and Chinese-American actor Archie Kao, 51, have confirmed on Wednesday (Dec 23) that they've divorced after six years of marriage.
The announcement came after a photo of Kao kissing a woman surfaced on Chinese social media on Tuesday.
The unnamed woman shared a photo of the pair kissing, along with a handwritten love letter. The letter read, "My dear, wishing you good luck on your journey. Make the most of every day. I shall be waiting for you with a heart filled with passion. This world might have millions of roses, but you're my one and only rose. I love you,"
Kao was tagged in the post, prompting curious netizens to pore over the unnamed woman's Instagram account. It is believed that she is a Singaporean flight attendant. Her Instagram account was soon made private.
Kao has since received Zhou's blessings for going public with his new relationship. She wished him well on Weibo, suggesting that they parted amicably.
It is rumored that Kao's new girlfriend is pregnant and marriage is on the cards.

However according to an entertainment site, Kao revealed that he is currently single, indicating that the girl he was seen kissing in the photo is an ex-girlfriend he dated after his divorce. He added that they broke up two and a half months ago.

Kao also shared that he and Zhou intended to announce their divorce in 2021 but had to move plans forward when the photos started circulating.  

Through a friend who spoke to Apple Daily Taiwan, Kao said, "It has been many years since we (he and Zhou) had a picture together. Of course, we are already divorced. Very surprised to receive so much attention today." 
Zhou and Kao married two months after going public in 2014. The pair showed up in wedding outfits at Zhou's One Night charity event in a flash wedding. Rumours of marital discord and divorce started circulating in 2017. Kao deleted all the photos of him and Zhou on his social media earlier this year.