Chinese New Year 2022: How Singapore's celebrities greeted the Year of the Tiger
A tiger pun here, cute doggies there, and someone had a specific gameplan.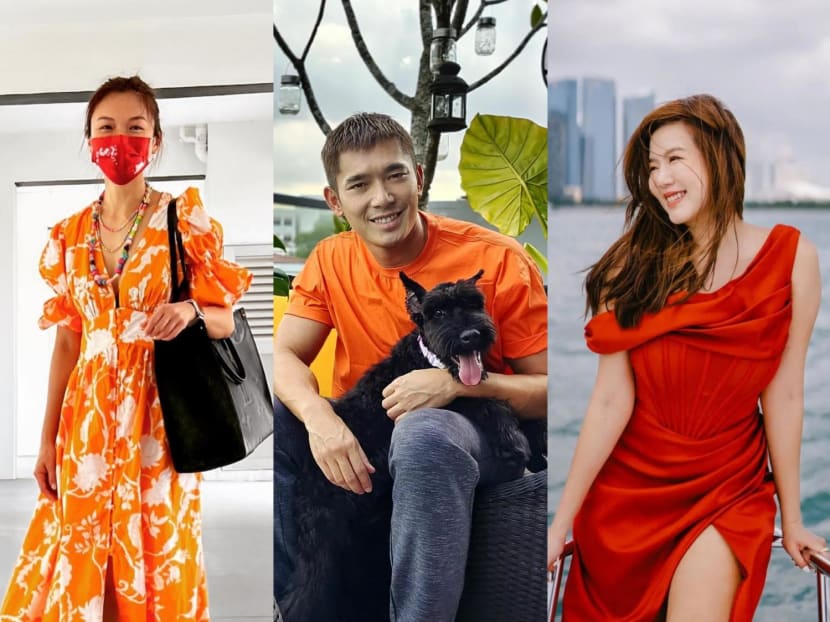 The Year of the Tiger is off to a roaring start – at least by pandemic standards. Chinese New Year celebrations are still low-key this year, but that hasn't stopped our favourite celebrities from dressing up, meeting up, celebrating with families and having a good time.
CNA Lifestyle took a look at their social media feeds to see what they've been up to the past couple of days.
It was family and couple time for the likes of Pierre Png and Andrea De Cruz, Sheila Sim, Priscelia Chan and Alan Tern, Ben Yeo, and Yvonne Lim.
Fann Wong dressed up and got all punny – including a nudge-wink about hubby Christopher Lee's golfing skills
Chantalle Ng showed off her svelte figure, Desmond Tan "hearts" us wearing an Alexander McQueen, and Kimberly Chia posed with oranges.
Others shared greetings with friends from work (at work?), like Ya Hui with Paige Chua, Aileen Tan with Jin Yinji, and Andie Chen with young Estian Reiner.
Rebecca Lim seemed to have been caught doing a photo shoot (or was she randomly walking around a mall?), while Rui En basked in the sun on a yacht, trying to "enjoy the present".
Joanne Peh had a specific gameplan: A drive by Chinatown with the family after a vegetarian dinner.
And finally, in the Year of the Tiger, a couple of celeb pet parents put the spotlight on their doggies, like Elvin Ng and Zoe Tay – who made sure Pepper and Snowball dressed the part.