Big Bet's cast on shooting a K-drama in the Philippines with… South Korea's own Johnny Depp?
Disney+'s highly anticipated new K-drama marks Oldboy actor Choi Min-sik's return to television after 25 years. The cast and director tell CNA Lifestyle what it was like working with the legendary veteran actor and shooting in the Philippines.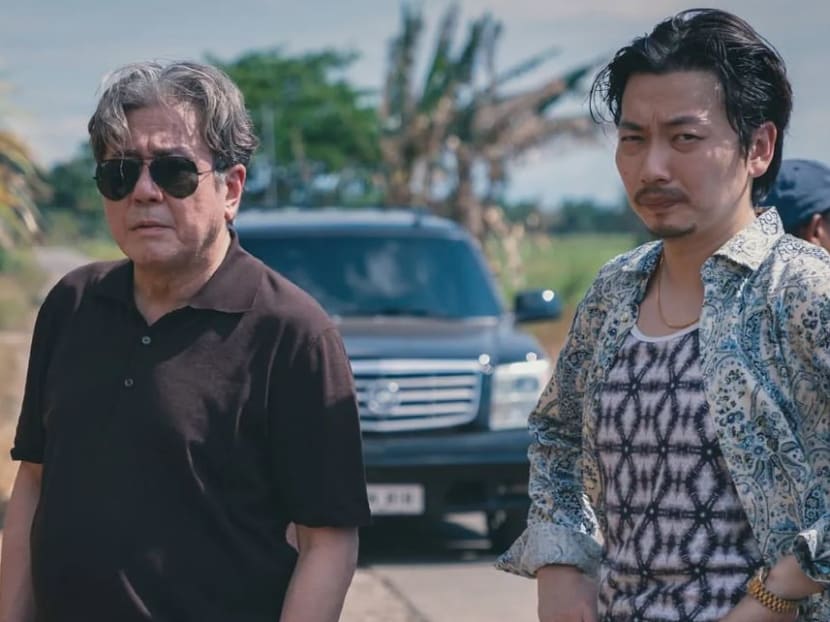 When you're acting alongside one of the most respected actors in Korea, it seems you can't help but reveal your inner fanboy. That was what happened to some of the stars (and the director) of Disney+'s K-drama Big Bet.
Director Kang Yoon-seong and actors Lee Dong-hwi (Reply 1988) and Heo Sung-tae (Squid Game) were in town earlier in December for the Disney Content Showcase APAC 2022 at Marina Bay Sands. And they all had a lot to say about acting with a certain legendary actor named Choi Min-sik.
The 60-year-old veteran actor was propelled to international fame in Oldboy, the 2003 neo-thriller by Park Chan-wook, where he played a man imprisoned for 15 years. And Big Bet is his highly anticipated return to television after a long 25 years, playing a self-made casino mogul in the Philippines who's embroiled in a murder investigation.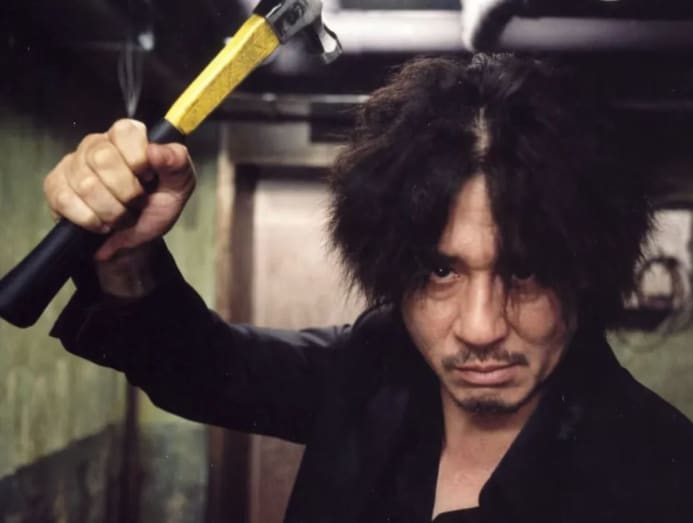 For director Kang, who's best known for his box-office hit The Outlaws, working with Choi was like hitting the jackpot. "It was such an honour for me. I have that first chance after 25 years. So it's like jackpot!" he said during a sit-down on-camera interview with CNA Lifestyle.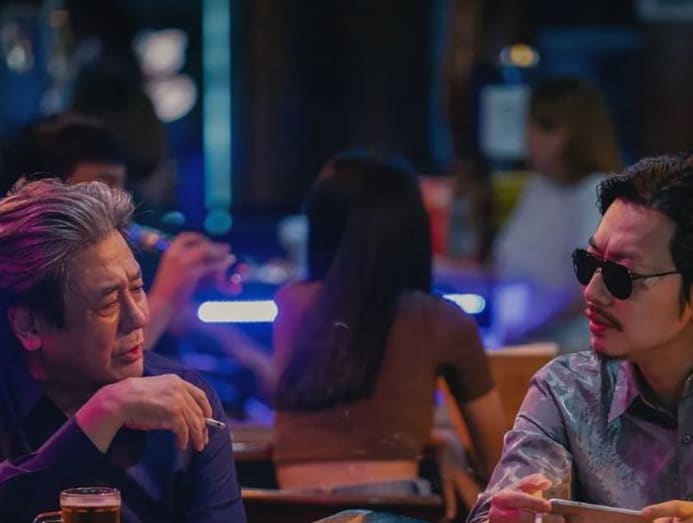 Reply 1988's Lee Dong-hwi, who plays Choi's character's right-hand man, agreed wholeheartedly.
"Jackpot, jackpot! In my career, it was a dream come true to work alongside Choi Min-sik. He was one of the main reasons why I chose Big Bet," he shared during the same interview.
"And I fell in love with him so much while working with him. I want to be on every project that he's on!" he gushed with a smile. "I did ask him for a lot of advice, but just his presence made me learn. He's like a master to me!"
Even Squid Game's Heo Sung-tae, whose villainous turn as the intimidating gangster Player 101 in the hit Netflix show, had his own Oldboy moment.
He revealed that while auditioning for Big Bet (where he plays yet another gangster who's "crazy but sensitive"), he actually used lines from the classic movie. 
"I memorised the lines and mimicked him!" he shared with laugh.  "And that's how I got this job. So working alongside him was such an honour!"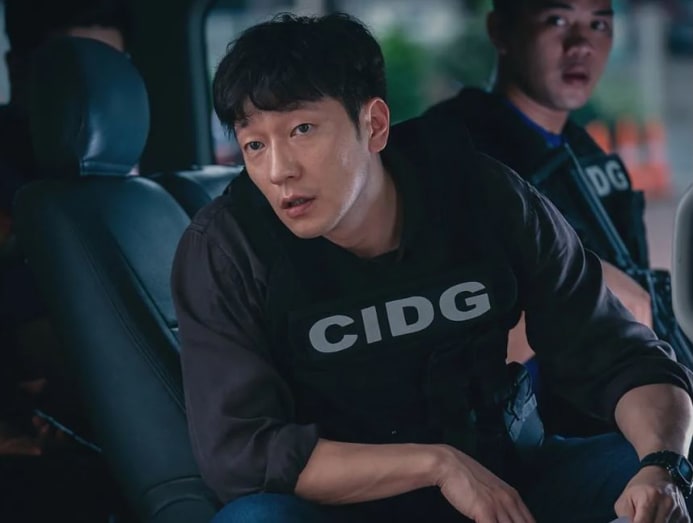 Clearly Choi had a lot of fanboys around him, because at another recent Big Bet press conference held in Seoul, fellow Big Bet actor Son Suk-ku (DP, My Liberation Notes) also gushed about the day he filmed his first scene with Choi.
"His performance felt so real I didn't even realise he was acting. I don't know how to describe it exactly. It didn't feel like he was acting and just reacting to my performance," said Son, who plays a Korean police officer dispatched to the Philippines in the series.
"It was very surreal that someone's performance can feel so real that it didn't even feel like a performance. It might be a bit of a cliche, but his performance was so real I was just gawking at it. That's how I remember it."
At that same Seoul press conference, Lee reiterated his admiration and love for Choi, while talking about he developed his character.
"As Jung-pal is faced with various situations as Moo-sik's right-hand man, I put a lot of thought into how his choices can feel more real to the audience and how his character could push the audience to think about what choices they would make in the same situations," he said. 
He added proudly: "Most importantly, though, I think spending a brief period of my life as the right-hand man of none other than (Choi) Min-sik (has to be) one of the greatest joys and honours of my life."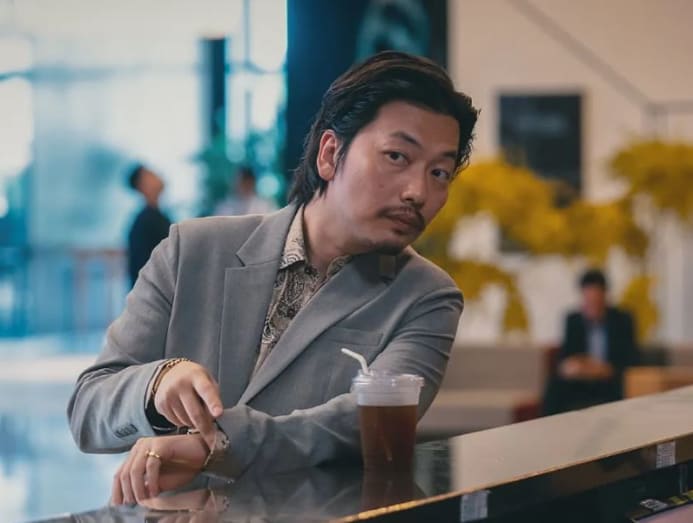 But Big Bet wasn't all about Choi of course. At that same event, Lee had also quipped that he focused most on his moustache when it came to building his character of Jung-pal.
"I put in a lot of effort to take good care of my moustache and keep it neat! To summarise, I tried to create a look that you have not seen from me before. I tried to eliminate that young appearance that many of you are familiar with and make my character look older."
Lee added: "I see that I was frowning a lot in the pictures and trying so many things like holding flowers!"
"He is Korea's Johnny Depp!" interjected Son with a laugh.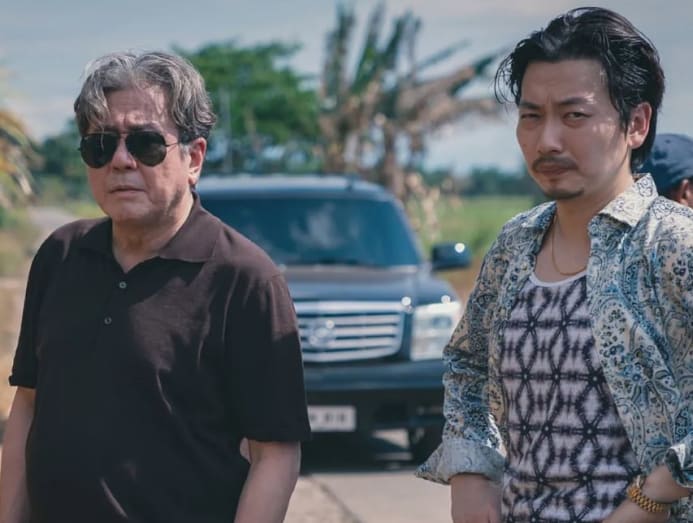 After all, Lee's real-life long term girlfriend is supermodel-actress Jung Ho-yeon, who rose to international stardom after her award-winning role in Squid Game. Does that, plus his acting skills, put him in the "Johnny Depp" category?
Does everyone else in the cast agree? Heo jokingly told CNA Lifestyle in a separate interview that he discovered a new side of Lee – his "good acting".
"There's a scene in the show where Dong-hwi blackmails me and he was so good at acting," he said laughing. "It was a totally different style that I've seen from him. So that was a new side of him!"
Indeed, there's obvious chemistry and camaraderie in the Big Bet cast, which certainly must have helped when it came to dealing with the challenges of filming a K-drama overseas – in this case, three months on location in the Philippines.
"When we set the plan to shoot in the Philippines, COVID-19 was raging everywhere. But fortunately for us, by the time we went over to the Philippines, the situation stabilised (there), while the pandemic was raging on in Korea," shared director Kang during the Seoul press conference.
He added: "I think the location of the story might be quite exotic for the Korean audience, but for overseas audiences, it might be more of a familiar space. We focused very much on capturing a sense of reality when portraying the characters and locations, so I think audiences all around the world will appreciate that."
The first season of Big Bet starts streaming on Disney+ on Wednesday (Dec 21). Season 2 will be released in 2023.
What happens when a Squid Game villain meets his fans in Singapore? CNA Lifestyle talks to fan favourite Heo Sung-tae, together with fellow actor Lee Dong-hwi (Reply 1988) and director Kang Yoon-seong about their new K-drama – and working with a certain legendary actor named Choi Min-sik.
CNA Lifestyle sat down with Jung Hae-in (Snowdrop), Kim Hye-jun (Kingdom) and Go Kyung-pyo (Reply 1988), as well as acclaimed Japanese director Miike Takashi to talk about their latest Disney+ thriller Connect.