Chris Brown calls his Paris rape accuser a liar after release from police custody
The Grammy-winning R&B singer was arrested yesterday on potential charges of aggravated rape and drug infractions.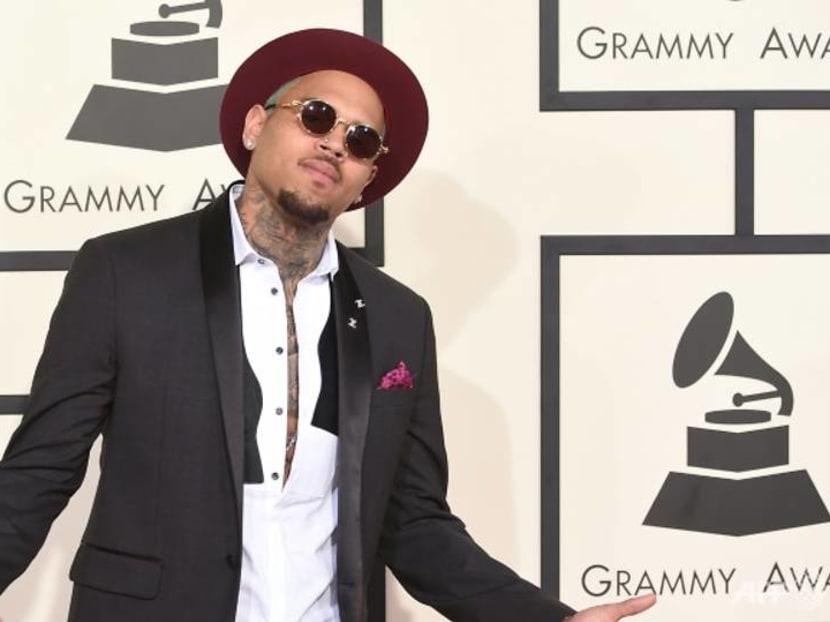 After being held in Paris early yesterday (Jan 22) over a rape complaint, R&B singer Chris Brown has lashed out at his accuser on Instagram.
Brown, 29, was released from police custody along with two people, believed to be his bodyguard and a friend, according to the city's prosecutor's office said. The police are still investigating the case.
The accuser, a 24-year-old woman, claimed she was raped at Brown's suite in the Mandarin Oriental on the night of Jan 15.

According to Sky News, she said she met Brown and his friends at the club Le Crystal in northwestern Paris.
Shortly after his release, Brown posted a graphic on his Instagram page which read "THIS B**** LYIN'" in capital letters.
In the accompanying caption, Brown wrote, "I WANNA MAKE IT PERFECTLY CLEAR...... THIS IS FALSE AND A WHOLE LOT OF CAP! NNNNNNNNEEEEEEEEEEVVVVVVVVVVEEEEEERRRRRR!!!!!! FOR MY DAUGHTER AND MY FAMILY THIS IS SO DISPRESPECTFUL AND IS AGAINST MY CHARACTER AND MORALS!!!!!"
Hours later, Brown uploaded two more posts without captions; screenshots of headlines from entertainment publications Complex and Variety which reported his release.
Brown debuted aged 16 with a self-titled album that spawned the 2005 No 1 single Run It. The Grammy winner picked up Best R&B Album in 2012 for his fourth studio album, F.A.M.E.

In 2009, Brown had an infamous altercation with his then-girlfriend, pop singer Rihanna, which escalated into physical violence.

He pleaded guilty to assaulting her, an incident that made headlines around the world when a photo of her bruised face was released.
Following Brown's arrest, several commercial ads featuring him were suspended, his music was withdrawn from multiple radio stations, and he withdrew from public appearances.

In 2016, he was arrested in Los Angeles after a woman said he had pointed a gun at her. Brown denied any wrongdoing.
A rape conviction in France can carry a sentence of 15 years.