Chris Hemsworth can't walk very far in Singapore without stopping for fans
The Australian actor may have sped into town for Formula One, but his Instagram stories hilariously show how slow he's moving when everyone's asking for a selfie.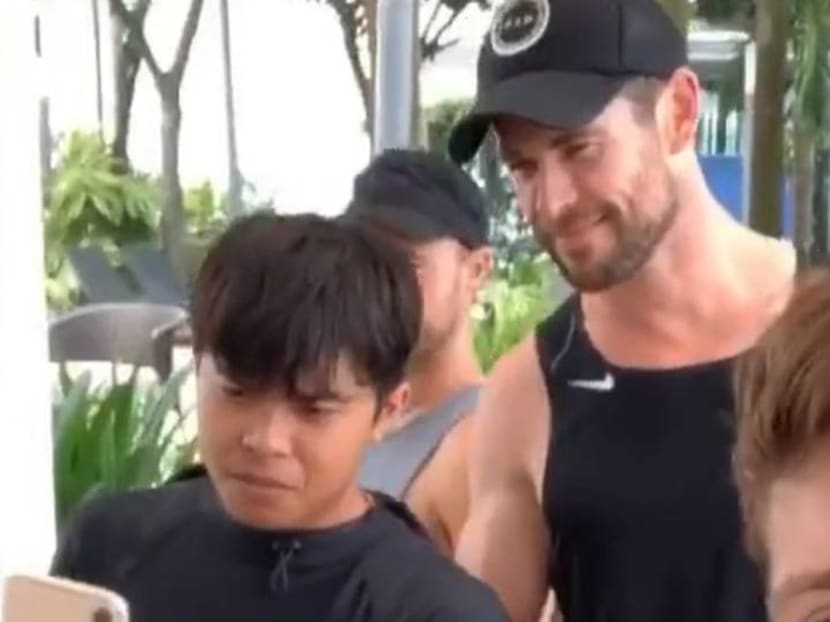 Australian actor Chris Hemsworth is in Singapore and he's already posted several funny clips of his time here on Instagram stories.
The Thor star, who is here for the Formula One race this weekend, also attended a Tag Heuer event on Wednesday evening (Sep 18) at Silver Garden at Gardens by the Bay. Hemsworth is an ambassador for the brand. 
In his first IG stories clip, Hemsworth, wearing a black cap, says hello to his fans with a backdrop of a hazy Marina Bay behind him.
He said: "Hi, what's up guys? I'm in Singapore for the moment for the Formula One Grand Prix."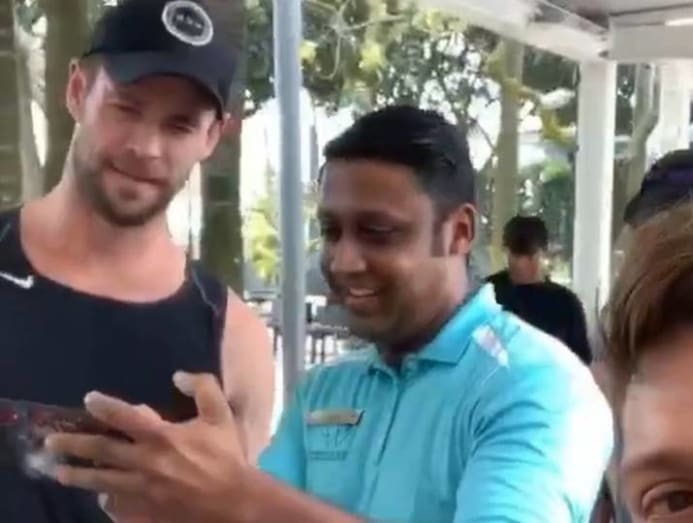 Hemsworth also posted a series of clips of himself being stopped by different fans to pose for photos and selfies, which he gamely – and politely – does. There are nine videos, shot by his trainer Luke Zocchi who makes a cameo in the clips, all showing the actor unable to walk very far along the Infinity Pool walkway at Marina Bay Sands before being stopped again.
He also appeared in an Instagram post for Red Bull Racing with Belgian-Dutch racer, Max Verstappen, where they spoke about completing a pit stop challenge at the media event. 
The actor jokingly said that he won the challenge. Verstappen disagreed, saying that Hemsworth won for the camera, while he won for the fans.