Chris Hemsworth's son wants to be Superman, here's his funny response
The Thor star had a witty comeback after finding out his son wants to be a different superhero – in a rival comic universe – when he grows up.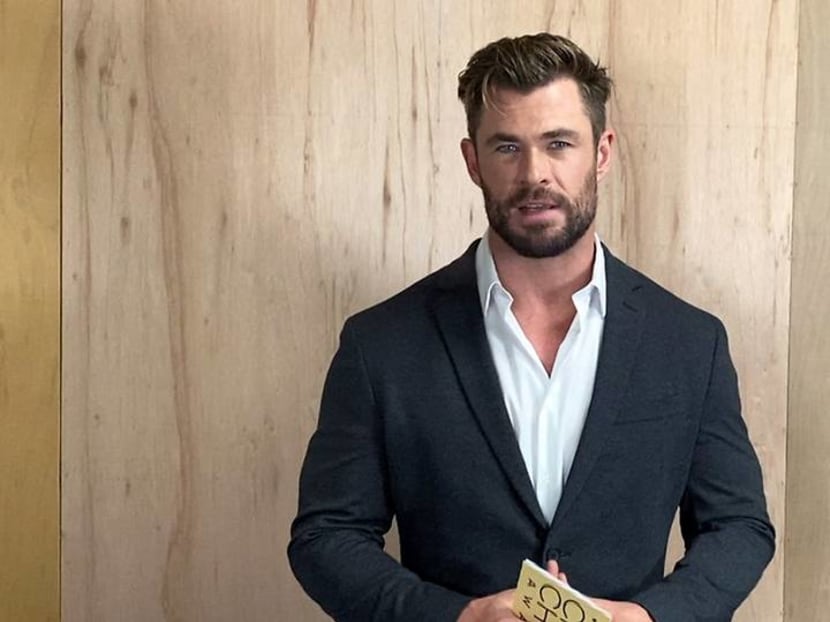 Everyone knows Chris Hemsworth as Thor, the God of Thunder. Most kids would probably want to grow up to be just like the superhero too.
The actor's young son, though, has other aspirations, as the star revealed in a hilarious Instagram post on Tuesday (May 25).
The Australian actor posted a picture of him and one of his twin sons, who is seen from the back wearing a red cape. He captioned the photo: "Holding my little man's hand and asking him the age old question. 'What do you want to be when you grow up'."
The young boy apparently replied, "Dad i wanna be Superman", to which Hemsworth quipped: "Lucky I have two other kids".
Apart from the fact that it's just a funny exchange between a dad and his son, there's also the added layer that Thor is from the Marvel Cinematic Universe (MCU) while Superman is part of rival DC Comics.
Celebrity friends and netizens did not hesitate to poke fun at the situation. His Avengers: Endgame co-star Josh Brolin simply wrote: "Hahahaha".
Deadpool star Ryan Reynolds commented with two hearts and a crying laughing emoji while Wonder Woman Gal Gadot contributed something similar.

Hemsworth and his wife, Elsa Pataky, are parents to seven-year-old twin boys – Sasha and Tristan – and a nine-year-old daughter called India Rose. 
He often posts videos on Instagram of the family having fun together and in one of his latest posts in April, he was seen play fighting with his son. Netizens observed that he may have been on the set of the upcoming Thor flick as he had his "Thor hair" on.
Thor: Love And Thunder, the fourth installment of the franchise and part of Phase 4 of the MCU, is slated for release in May 2022.