Chris Hemsworth celebrates 'national don't flex day' as Thor filming wraps
The actor said in an Instagram post that the upcoming film would be "off the wall funny" and also "batshit crazy".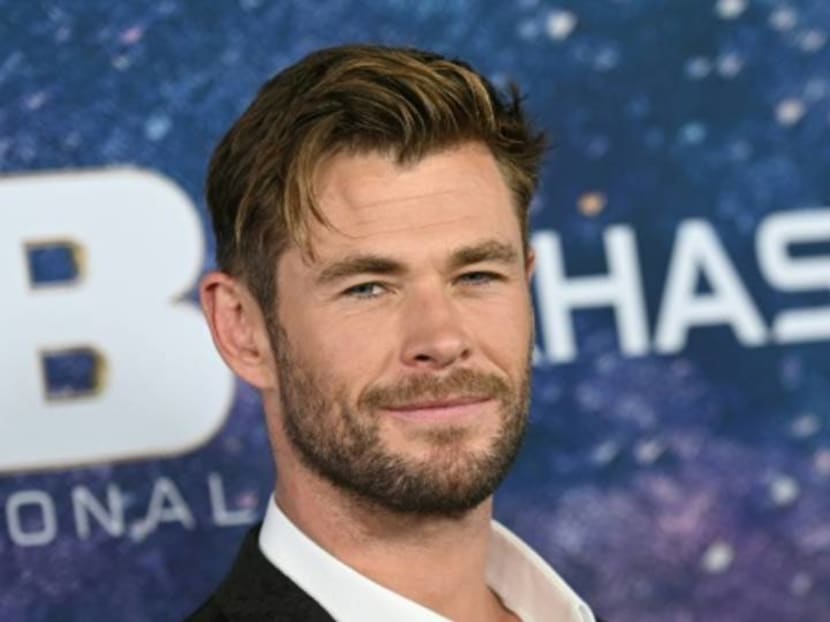 Actor Chris Hemsworth announced on Instagram on Wednesday (Jun 2) that filming for the next instalment of the Thor franchise – Thor: Love And Thunder – has wrapped.
He also took the opportunity to celebrate "national don't flex day", which we're fairly sure doesn't exist.
The buff, Australian actor uploaded a photo of himself with director Taika Waititi and jokingly captioned it: "That's a wrap on Thor Love and Thunder. It's also national don't flex day so I thought this super relaxed photo was appropriate".
Of course, Hemsworth's biceps and upper body look massive in the "super relaxed" photo.
For fans of Thor wondering what to expect from this fourth film, Hemsworth is giving it a very positive review.
He added in his Instagram caption: "The film is gonna be batshit crazy off the wall funny and might also pull a heart string or two. Lots of love, lots of thunder!".
Hemsworth's body double, Bobby Holland Hanton, revealed in an interview with an Australian radio station earlier this year that keeping up with the actor's form was a challenge.
Hanton told Nova 96.9's breakfast show hosts: "Everyone is like, 'Wow look at the size of him' and I'm like, 'Yeah, that's brilliant, I'm that guy's double' so I text him, I'm like, 'Thanks very much dude you've just made this even harder'".
"I train with him a lot, we train all the time, we're on the same diet regimen and training. He's the biggest he's ever been so I have to be the biggest I've ever been, which is a challenge - but I'm up for it," added Hanton.
The upcoming film features lots of big names such as Karen Gillan, Tessa Thompson, Natalie Portman, Matt Damon, Russell Crowe, Melissa McCarthy, Sam Neill, Sean Gunn, Jaimie Alexander and Christian Bale.
Waititi directed 2017's Thor: Ragnarok, which grossed almost US$854 million (S$1.13 billion) worldwide.
Thor: Love And Thunder is set for release on May 6, 2022.