Chris Hemsworth trolls Avengers co-star Chris Evans on his birthday with pic of Chris Pratt
The Thor actor wished Chris Evans a happy birthday – but posted a photo of another Avengers co-star, Chris Pratt.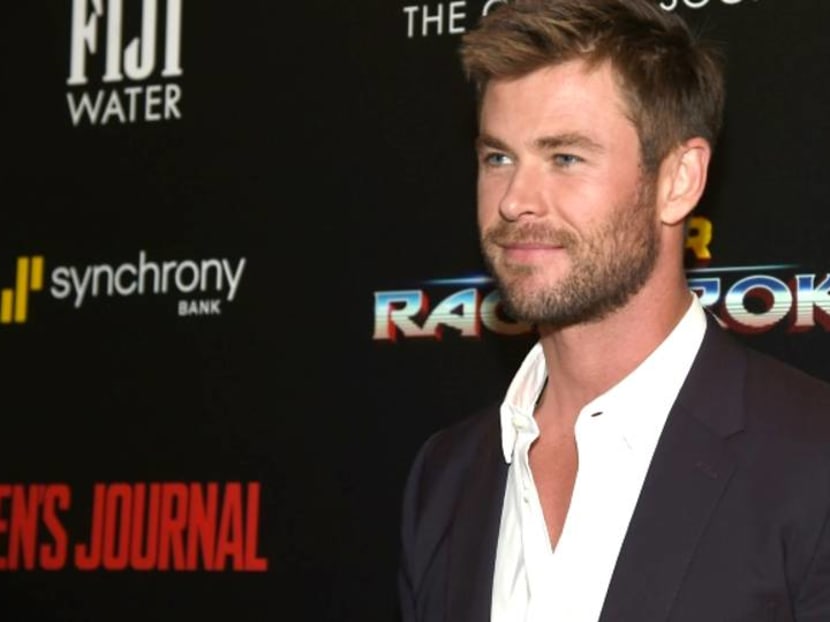 How many Hollywood Chrises can you troll in one social media post? Chris Hemsworth decided to poke some fun at his Avengers co-star Chris Evans for the latter's 40th birthday on Sunday (Jun 13).
The Thor actor sent Evans a birthday greeting on social media, writing in the caption: "Happy 40th birthday Chris Evans, you'll always be number 1 in my book". He even tagged Evans, who played Captain America in the Marvel franchise.
Of course, this being Hemsworth – known for his sense of humour – there had to be a twist. And that twist was, he had uploaded a photo of himself with another Chris – Pratt, fellow Avengers co-star who plays Star-Lord in the films.
The photo is thought to be a behind-the-scenes shot from the upcoming Thor: Love And Thunder film, which Hemsworth announced recently that they'd finished filming, also with another hilarious social media post. Both Hemsworth and Pratt are reprising their roles in the new film. 
Hemsworth's fans got in on the joke as well with one person writing, "Chris Evans looks different". Another wrote, "Come on… That's obviously Chris Pine", referring to the other Hollywood Chris, who plays Steve Trevor in the Wonder Women movies and Captain James T Kirk in the Star Trek films. 
For those who need a reminder of what Chris Evans looks like, here you go.