Chris Hemsworth's wife, Elsa Pataky, says they are not the 'perfect couple'
In a new interview, the Spanish model and actress says she and the Thor actor have to "keep working at the relationship".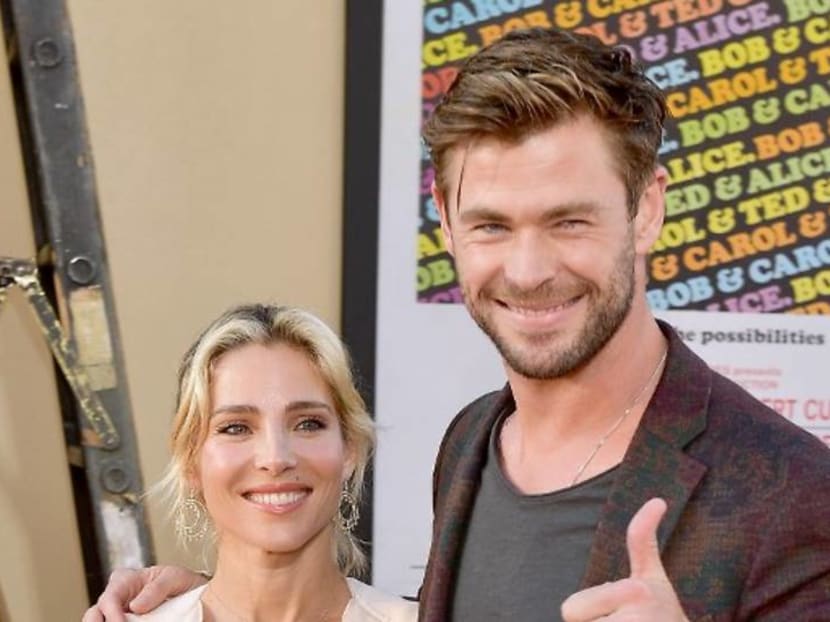 For those who think that being married to hunky A-list actor Chris Hemsworth would be perfect, his wife, Elsa Pataky, wants to bring you back to reality.
The 44-year-old Spanish model and actress revealed in an interview with Australia's Body + Soul that ran on Sunday (Aug 23) that "it's been ups and downs, and we still keep working at the relationship."
She also thinks it's funny that she and the 37-year-old Avengers: Endgame actor are thought of to be "the perfect couple".
"No way," she said.
She added that a relationship is not easy and is "constant work" but she always tries to see the positive side of things.
Hemsworth has shared the same sentiment before. In a 2019 interview with news.com.au, he said: "I can be pretty damn stubborn, so can she, which is probably where we tend to butt heads occasionally. But we've done pretty well to still be trucking along quite nicely, all things considered. We both have strong opinions and also both have a great amount of enthusiasm for what we believe in."
Pataky, who appeared in The Fast And The Furious franchise, married Hemsworth in December 2010 and they have three children together: Eight-year-old India Rose, and six-year-old twins, Sasha and Tristan.
They now live in Byron Bay, New South Wales, where the family indulges in a shared love for an active lifestyle. Pataky told Body + Soul that they try to get their kids outdoors as much as possible and away from screens and social media.
"We've got the kids into surfing," she said, adding that her daughter has also been horse riding with her since she was two and a half years old.
As for taking on future work, Pataky shares that although she loves acting, she will only take on new projects if it "fits into my life and lets me work close to home, then I'm happy to do it."