Veteran radio DJ and pop culture personality Chris Ho dies of stomach cancer
"X'Ho. Age: Forever 27 (the real age is none of anyone's business)".
Veteran radio DJ and musician Chris Ho died on Monday (Sep 27) morning, after suffering from stomach cancer.
"Our dear friend, Chris Ho (X'Ho) passed away peacefully at around 4.37am on Monday, September 27.
"He had been battling stomach cancer for two months. He was brave, determined and cheerful to the end. He'll be dearly missed," read a post on Ho's Facebook page.
Friends and fans who "wish to say goodbye" can do so at the Singapore Casket on Monday evening or from Tuesday to Thursday, the post added.
Ho is a renowned multi-hyphenate in the local arts and entertainment scene, having been a radio DJ, club DJ, filmmaker, musician, music critic and author.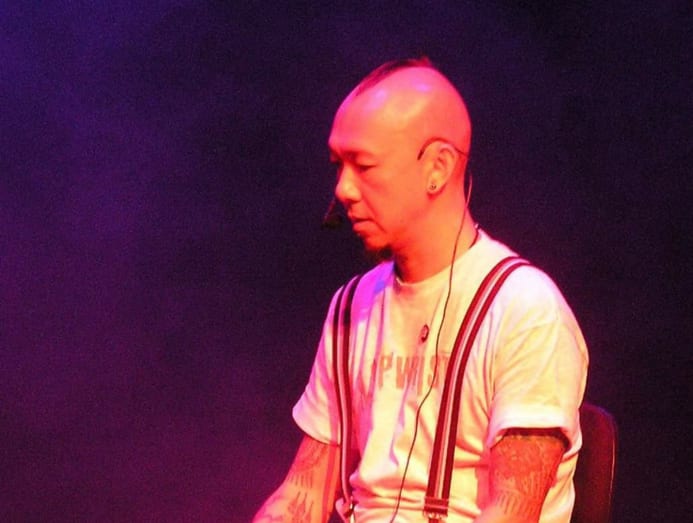 He fronted Zircon Lounge, a band formed in the '80s that is credited with pioneering genres like new wave punk in Singapore, setting off the local alternative music scene. Ho released several albums over the past two decades, including Nite Songs in Day-Glo and the lauded No Ordinary Country.
Ho also published several books including Skew Me U Rebel, Meh?, where he expressed his desire for his obituary to read "X'Ho. Age: Forever 27 (the real age is none of anyone's business)". He was also a regular contributor to the now-defunct indie music magazine BigO.
Most recently, Ho hosted the weekday radio programme Homestretch with Chris Ho on Mediacorp's GOLD 905. He also had stints on Rediffusion, Lush 99.5 and Radio Singapore International.
In an Instagram post, GOLD 905 wrote: "No words can express our heartfelt sorrow and he will be dearly missed by the GOLD905, Mediacorp and radio family and everyone that knew him. Chris, you will forever be in our hearts."
"Chris had been an integral part of the Mediacorp family since joining Perfect 10, 987 in 1993. He was with Radio Singapore International (RSI) from 1994 to 2007. He joined the GOLD 905 family in August 2017," Mediacorp said in a statement.
"Chris was much loved by all who knew and worked with him. He was an icon in the local music scene and a household name as a multi-talented artiste. He was well known and respected for his strong support of local music talent and creation. 
"He was one of the few DJs in Singapore who was both a radio and club DJ, as well as a music producer. His knowledge of music was extensive and varied, and it showed through in his work as a respected music columnist and author.
"With his passion for music, through his personal albums, and many contributions to songwriting and song appreciation, he left an indelible mark on the local music scene."