Creative Capital: The man behind National Gallery Singapore's logo and why he's a hit
Creative director Chris Lee of Asylum combined graphic design with interior design – and made it a winning formula for 20 years.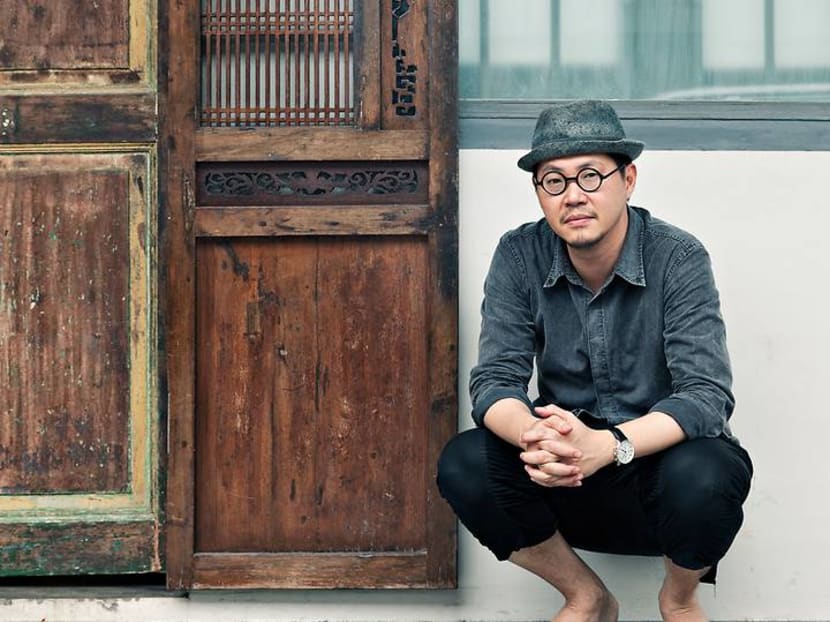 While I usually use this column to interview young creative entrepreneurs, this weekend, I want to celebrate a milestone achieved by a good friend. Chris Lee is the founder and creative director of Asylum, a successful multidisciplinary agency, that turns 20 this year.

Even if you haven't heard of Asylum, you've definitely seen its work. The agency has handled interior design and branding projects for some of the most lauded F&B and retail brands in Singapore, including The Warehouse Hotel, Imperial Treasure, Johnnie Walker, Aesop, Coffee Bean & Tea Leaf, and Iggy's, just to name a few.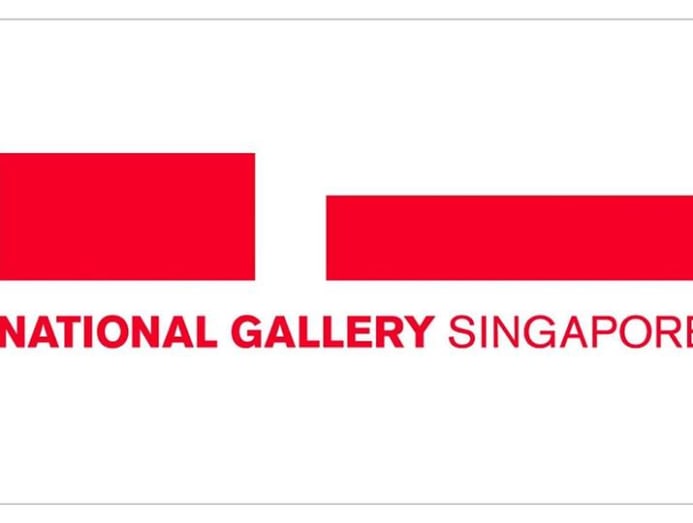 And who doesn't remember the national debate around the logo of National Gallery Singapore? The design, which split the nation and reduced the former Supreme Court and City Hall into two red rectangles, was designed by none other than Asylum.

Prior to founding Asylum, Chris headed the design division in Bartle Bogle Hegarty Asia Pacific, and Ogilvy & Mather Singapore. He guest-lectures and has given talks to design universities and conferences around the world. Chris was the founding president of The Design Society, a non-profit organisation aimed at promoting creativity in Singapore, and has sat on the board of Design Singapore.

WHAT DO 20 YEARS OF ASYLUM MEAN TO YOU?

I try not to think of our journey in terms of absolute time because I don't think I would have survived that. It's important that I'm still enjoying what I do so that it doesn't really feel like work.

HOW DIFFERENT IS THE AGENCY TODAY FROM WHAT IT WAS WHEN YOU STARTED IT? AND WHAT PROMPTED THE CHANGES?

We started as a graphic design studio, and as we matured gradually over the years, we started to focus on projects that sustained our interest. The industries that we eventually focused on were retail and F&B. As we started developing the branding [for clients], we felt that it was important for us to design their physical spaces, too, as a lot of any brand is consumed by the physical experience. With that, we gradually added interior design to our skill set, which in turn, transformed our agency. 

ASYLUM IS NOW VERY WELL KNOWN FOR INTERIOR DESIGN. WAS THAT A DIFFICULT TRANSITION TO MAKE?

It was difficult in the beginning because we were known for graphic design. People just liked to keep us pigeonholed. We had to prove ourselves with smaller projects and were very grateful that clients put their trust in us.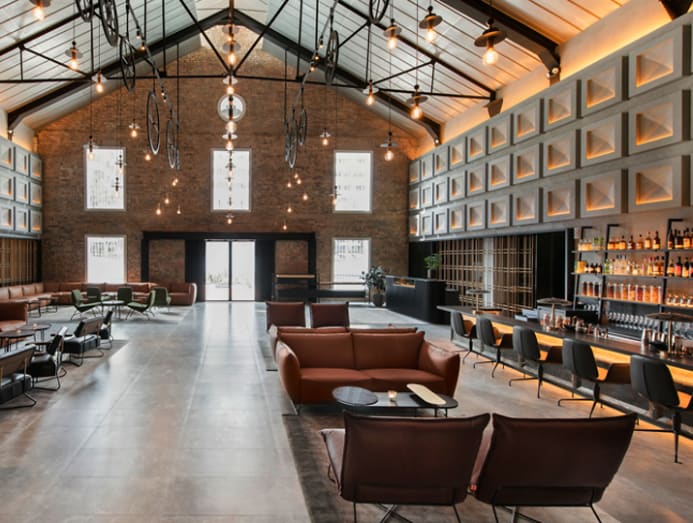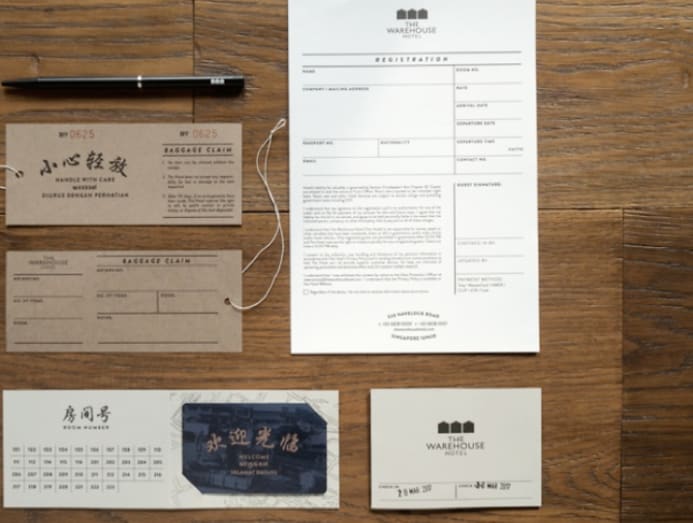 YOU ARE SOMETHING OF A LOCAL HERO FOR DESIGNERS. DO YOU FEEL PRESSURE TO REPRESENT?

I don't think of it that way, so there is absolutely no pressure!

HOW DIFFERENT IS THE CREATIVE SECTOR TODAY THAN IT WAS BACK IN 1999?

Design had just entered its golden era in the 90s in Singapore, so we were able to ride that wave and flourish. Many interesting start-ups and businesses gave designers like us opportunities to shine.

The industry is currently going through a rough time. We are actually worse off today than we were 20 years ago. Technology has displaced print, and with it, many creative opportunities. Today, designers need to be resilient and creative when it comes to looking for opportunities.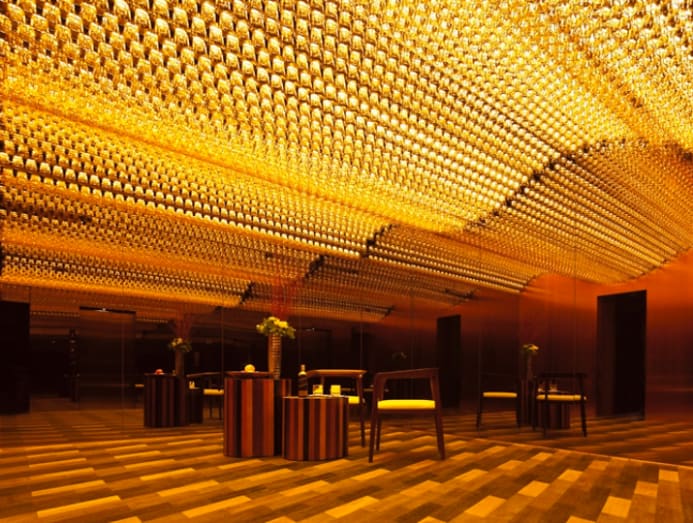 BACK WHEN YOU WERE STARTING OUT, WHAT'S THE BEST ADVICE AND WORST ADVICE THAT ANYONE HAS GIVEN YOU?

The best advice was, just do what your heart tells you. The worst? It's too risky to start out on your own.

WHAT WERE SOME OF THE PROJECTS THAT HAVE DEFINED ASYLUM AND YOUR CAREER? WHY WERE THEY SIGNIFICANT?

Frolick. We were able to inject wit and humour, which gave a strong personality to the yoghurt brand.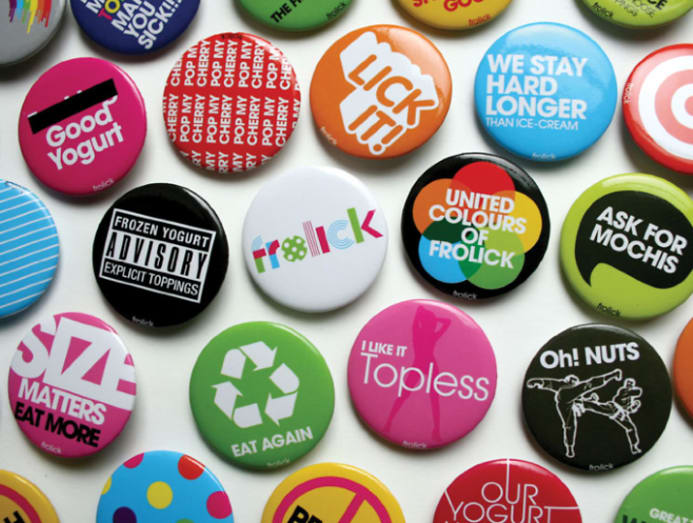 Asylum retail. This project really opened up multiple opportunities for us, from art curation to unexpected retail opportunities. We also became the sole agent for Fred Perry as a result of the shop.

National Gallery Singapore. Haha, that was the logo that got the nation talking. I wouldn't have missed that opportunity for anything!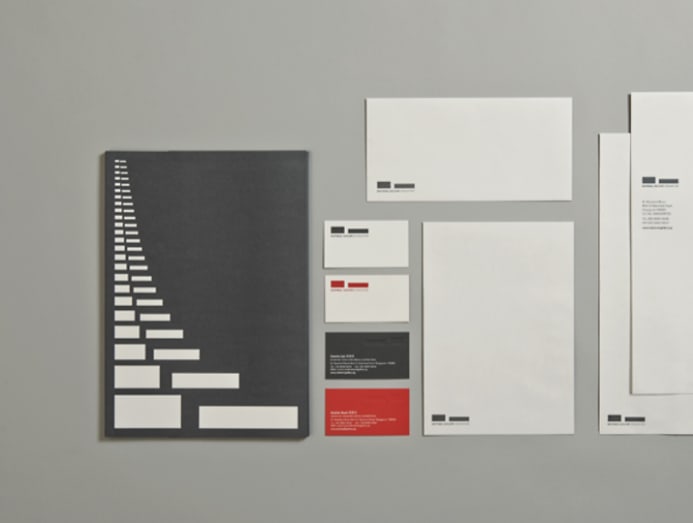 Johnnie Walker Houses. Those projects put us on the map for experiential branding. We were known only as graphic designers before we did the first Johnnie Walker House. But then, we won the Grand Prix at Perspective Awards. We definitely got noticed by the interior design world when that was announced. The Houses also demonstrated our ability to work internationally.

The Warehouse Hotel. It was our first full-fledged hotel project and it won at all the major awards internationally. We were selected as Design Influencers by Design Hotels as a result, and with that, came many more hotel commissions.

WHAT ADVICE WOULD YOU GIVE YOUNG CREATIVES WHO TELL YOU THEY WANT TO START THEIR OWN BUSINESSES?

Just go ahead and do it. I always tell people to pick their partners wisely because they need to complement each other and share the same vision.

WERE THERE TIMES WHEN YOU JUST WANTED TO WALK AWAY? WHAT WERE THOSE MOMENTS?

All the time! Every project is a new client, a new brief and new parameters, so there are bound to be teething issues like being in a relationship. There was once when I was feeling particularly frustrated. That was back in 2011. I ended up taking a six-month sabbatical and went to New York.

DID YOU ALWAYS KNOW YOU WANTED TO BE A DESIGNER? HOW DID YOU GET YOUR START?

No, I was a dazed and confused teenager, so I didn't know what I wanted to do until I went to the army and had time to think about my future. To be honest, I only became a designer because I was obsessed with 4AD records and wanted to design album covers. So, I quit engineering school, served my NS and enrolled in Temasek Polytechnic. I started working at Green House upon graduation, a multidisciplinary design studio, and moved to Ogilvy & Mather after a year and was made head of design quickly thereafter.

WHAT IS GREAT DESIGN TO YOU?

Simple. Emotional. Original.

YOU OBVIOUSLY INSPIRE A LOT OF DESIGNERS. BUT WHO LOCALLY INSPIRES YOU?

Many of my peers inspire me. Hanson from H55, Jackson from Black, Theseus from Work … so many!

AT THIS STAGE IN YOUR CAREER, CAN YOU CHOOSE YOUR CLIENTS?

We have been very fortunate to have been able to do that for quite a while now. The secret is the keep the studio small, so we are not worried with overheads. It's also a self-fulfilling prophecy when clients see our best work and come to us as a result of it.

YOU ONCE CREATED A PLAYLIST THAT REPRESENTS YOUR JOURNEY THROUGH LIFE. WHAT ALBUM BEST REPRESENTS ASYLUM AT 20? AND WHAT WOULD YOU DRINK AS YOU LISTEN TO IT?

What a question! I feel at this point, we are a lot calmer, we have mellowed and are more introspective than we were at the beginning. We also hope that we are wiser and more self-assured. 
The album I will pick is Blue Bell Knoll by Cocteau Twins, and the wine will be Burgundy, of course. Hopefully, La Romanee by Comte Liger Belair.