Chris Pratt gives fans the chance to be 'eaten' by dinosaurs for charity
The actor said that the scenes will be used in the upcoming movie, Jurassic World: Dominion.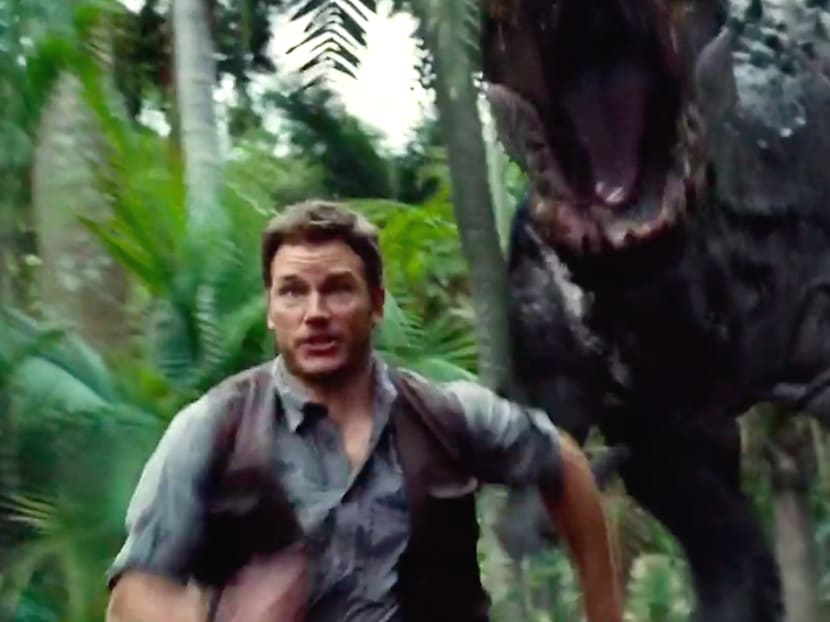 How's this for a bizarre food chain: Pay to get "eaten" by a dinosaur and the proceeds will go towards feeding America's hungry.

Chris Pratt, the star of Jurassic World, announced on Instagram yesterday (Apr 30) the charity sweepstakes and auction tied to the upcoming movie, Jurassic World: Dominion.

Pratt wrote: "#ALLINCHALLENGE. GET EATEN BY A DINOSAUR in Jurassic World: Dominion!!! WHAT!? Anyone can enter now! Click the link in my bio. Sweepstakes entry costs just $10 (see restrictions) AND there's also an auction item going to the highest bidder. That's right!!! Two chances! Each winner will appear in the movie, Jurassic World: Dominion GETTING EATEN BY A DINOSAUR!!! Two ways to win the same prize!"
He continued: "Get yourself immortalized in cinematic history! Talk about the greatest gift money can buy!!! Every dollar goes to helping those in need. Click the link in my bio for all the details!".

In the accompanying video, Pratt said that the lucky winners will not be cut from the movie. "You are guaranteed to be recognisable, not cut out of the movie, absolutely in the movie forever, your legacy, forever eaten by a dinosaur in the movie."

Production on Jurassic World: Dominion has temporarily stalled due to the coronavirus outbreak.

The All-In Challenge, as hashtagged on Pratt's post, is a celebrity-driven initiative that aims to raise US$100 million to support non-profit organisations in the US during the pandemic.

The Jurassic actor was, in fact, challenged by singer Justin Bieber to join the All-In Challenge a few weeks ago. In turn, Pratt is rounding up Avengers stars Chris Evan, Robert Downey Jr and Chris Hemsworth to get behind the cause.
Already onboard the virtual fundraiser are Leonardo DiCaprio's walk-on role in the next Martin Scorsese movie, Ariana Grande's in-studio dinner, hanging out with the entire Friends cast, and watching Lin-Manuel Miranda behind the scenes.