Chris Pratt's secret to winning over his father-in-law, Arnold Schwarzenegger
Being kind to his daughter helped but what really sealed the deal was Pratt's muscles, joked the Terminator star.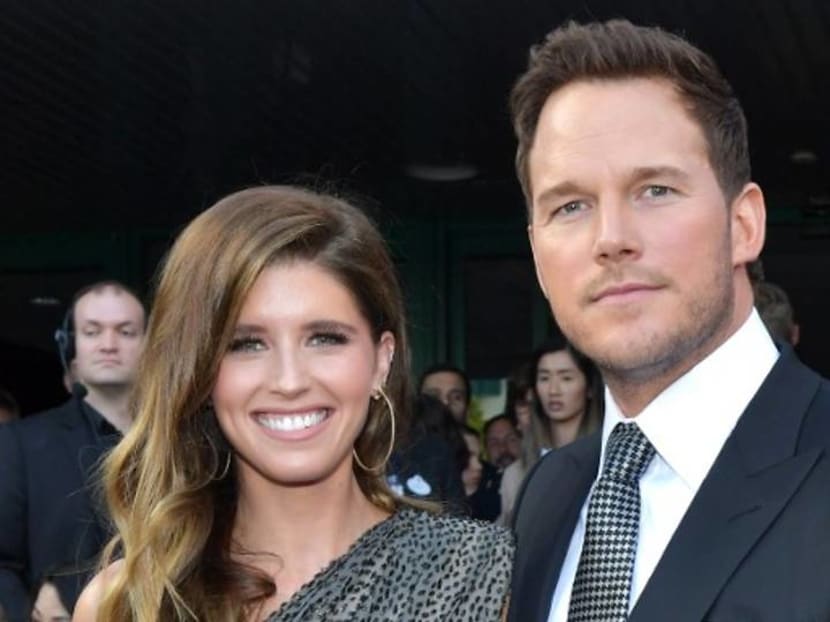 Guardians Of The Galaxy star Chris Pratt impressed his father-in-law and managed to win his approval after a session at the gym.
That's pretty impressive, considering Pratt's father-in-law is none other than the Terminator and Mr Universe himself, Arnold Schwarzenegger. Pratt married Katherine Schwarzenegger in June.
Now making the rounds to promote the latest in the hit franchise, Terminator: Dark Fate, Schwarzenegger told TV host Jimmy Kimmel on Monday night (Oct 28) that he immediately got along with Pratt.
"He is such a great guy. Not only very talented guy and a great actor and a great star and all this stuff but a really kind man and kind to my daughter, which is the most important thing for me," he said.
However, Schwarzenegger joked that what really sealed the deal for him was Pratt's muscles.
The former governor of California said: "He's a strong guy, there's no two ways about it, and I'm very proud of him. When I watched him make these moves in the gym, you know, the incline press specifically did it. Why I wanted him to become my son-in-law. It was the incline press."
You can say they have a strong bond.