Chris Rock will finally hit back at Will Smith over Oscars slap – with a lot of jokes
The comedian scheduled his upcoming live Netflix special a week before this year's Academy Awards, with insiders saying it is packed with gags about Will Smith's Oscars attack.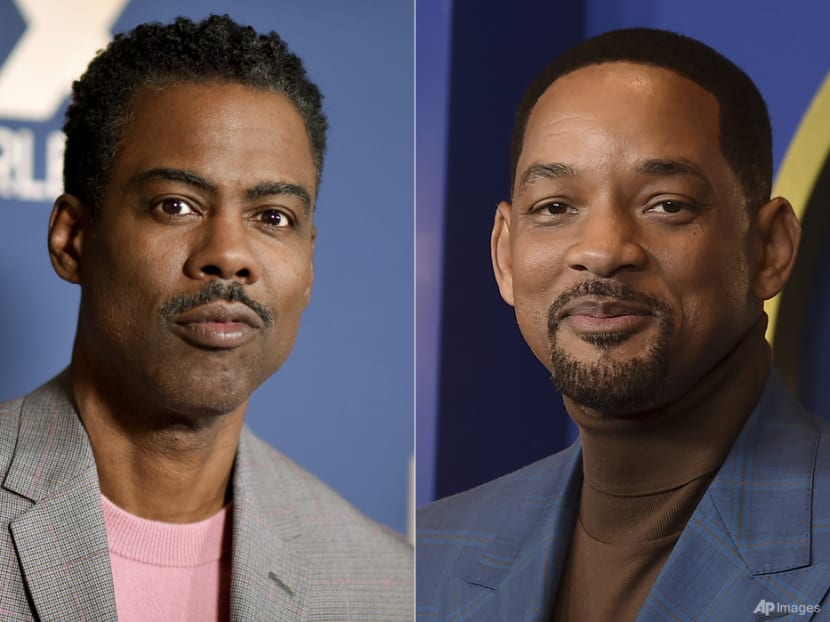 Chris Rock will finally strike back at Will Smith over his Oscars slap – a week before this year's Academy Awards.
The comedian, 58, who has only made brief jokes about being assaulted on stage by Smith at the 2022 awards ceremony, has had his upcoming live Netflix special scheduled for broadcast on Mar 4, with insiders saying it will be packed with jibes at Smith.
An insider told Page Six: "If you were waiting to see Rock on tour address the infamous Will Smith slap situation... the comedian is waiting to spill his humorous take on it on his live Netflix stand-up special."
Another source added: "People need to tune in till the last joke, they will not be disappointed."
Rock is said to have teamed up with "veteran" comedy writers to make sure his show and material are "solid" and funny.
Titled Chris Rock: Selective Outrage, it will be the first ever livestream broadcast by the streaming service, and Chris will be joined by comedians Amy Schumer, 41, Jerry Seinfeld, 68, and Leslie Jones, 55, during his performance, which will be filmed at the Hippodrome Theatre, Baltimore.
Nine days later, the 95th Academy Awards will air – with Smith, 54, banned from the ceremony until 2032 as punishment for his assault.
Rock was smacked on stage by raging Emancipation actor Smith after he made a joke about his 51-year-old wife Jada Pinkett Smith's buzzcut, saying it looked like the shaved head Demi Moore sported in the film GI Jane.
Smith slapped the comedian, he sat back in his chair and howled at Rock: "Keep my wife's name out your f****** mouth" – before Academy bosses let him go on to pick up his Best Actor Oscar for his role in King Richard, which saw him cry on stage.
Rock said afterwards he wasn't going to open up about the slap until "I get paid", and barely mentioned it during his Chris Rock Ego Death World Tour, which kicked off in the aftermath of the attack.
But after Smith posted an apology video in which he said "words hurt", Rock said: "Anyone who says words hurt has never been punched in the face. Will did the impression of a perfect person for 30 years, and he ripped his mask off and showed us he was as ugly as the rest of us."
Source: Others/Bang Showbiz