Chrissy Teigen reveals why she had COVID-19 test – for breast implant removal surgery
The model said on social media that while the implants 'have been great to me for many years', she's just over them.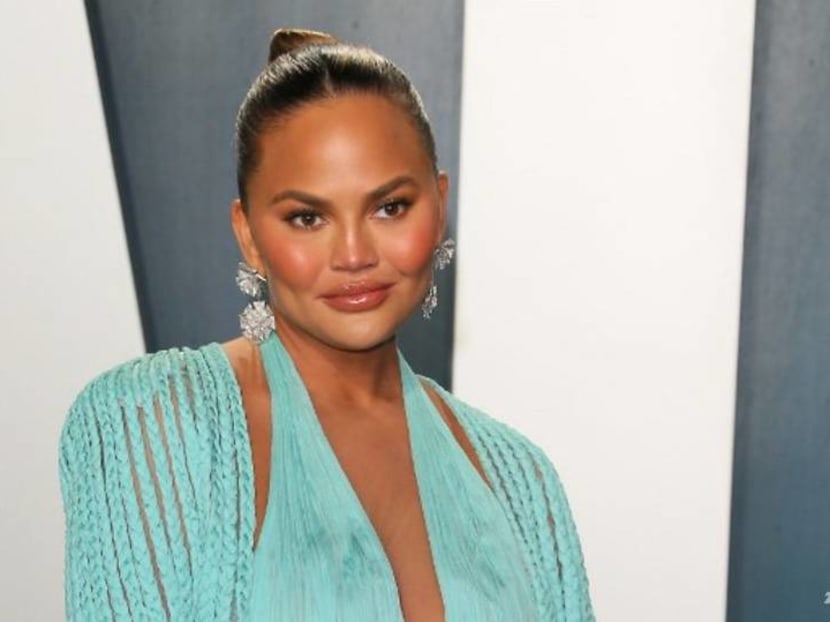 Chrissy Teigen took to Twitter on Wednesday (May 27) to share a video of herself getting tested for COVID-19. 
When there was a lot of speculation behind why she was getting the test done, she later revealed in an Instagram post that it was in preparation for surgery for "getting my boobs out".
She wrote in the post, which came with a black-and-white (censored!) topless photo, "So I posted myself getting a covid test on the twitter, as I'm getting surgery soon. A lot of people are understandably curious (and nosey!) so I'll just say it here: I'm getting my boobs out!"
The model, who's married to singer John Legend, explained that while the implants have "been great to me for many years", she is just over them.
She added, "I'd like to be able to zip a dress in my size, lay on my belly with pure comfort! No biggie! So don't worry about me! All good. I'll still have boobs."
Teigen told Glamour UK that she had first gone for the breast augmentation surgery when she was "about 20 years old".
"It was more for a swimsuit thing. I thought, if I'm going to be posing, laid on my back, I want them to be perky! But then you have babies and they fill up with milk and deflate and now I am screwed," she told the magazine.
Teigen also said that she was apparently supposed to replace the implants every ten years, but having kids changed her outlook on undergoing the risk of surgery.
"This is not the way I want to die, in boob surgery," she said to Glamour UK.
Her announcement on social media has won her the support of not just her followers, but also other celebrities.
Singer Natasha Bedingfield commented: "I miss having big boobs from breast feeding but smaller is so so much easier to dress for sure."
And Yolanda Hadid, mother to models Gigi and Bella, wrote: "Smart girl."