From Super Mario to whisky: Our ultimate Christmas gift guide for family and friends
Luxurious, stylish, practical, cool, geeky... CNA Lifestyle has specially curated a list of gifts your loved ones will really want this year.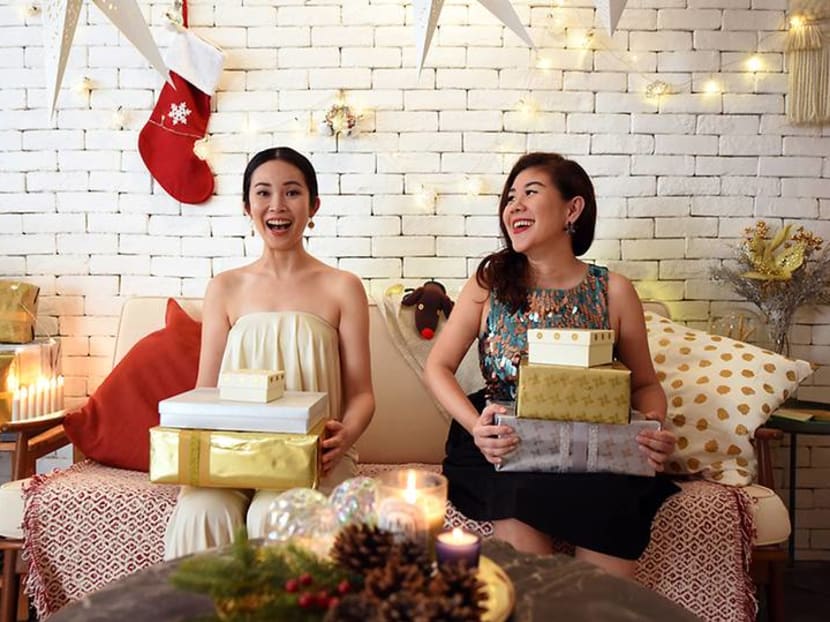 To say we're in the Christmas spirit is an understatement. Full disclosure: This ultimate gift list was concocted while wearing a novelty Christmas sweater, eating gingerbread men, drinking mulled wine and blasting carols on loop in the background. 
Because... Sleigh bells ring, are you listening?
It's been a tough 2020 for everyone and we're all in need of some Yuletide cheer. And what brings more cheer than thoughtfully picked-out presents for our nearest and dearest?
Whether they're into gadgets, beauty products or something else entirely, our gifts guide features a hand-picked selection of the best products out there – no halfhearted last minute shopping needed. Bonus hugs from the recipient guaranteed.
FOR YOUR BIG BROOD OF GODCHILDREN
The Lego Super Mario toy set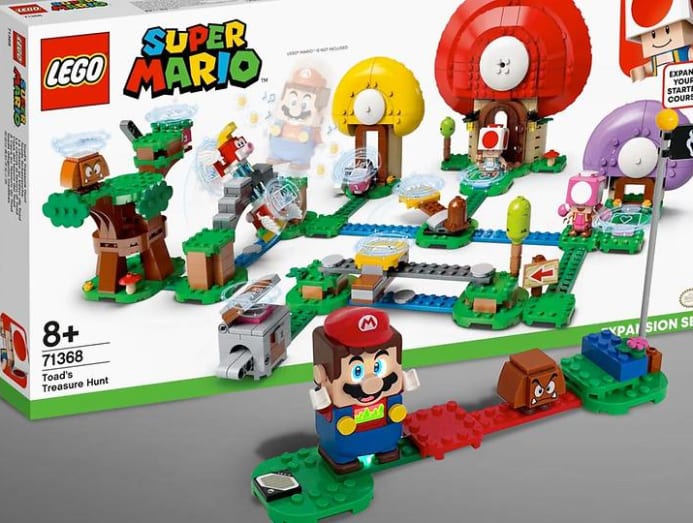 The great thing about the Lego Super Mario line is, not only does it allow the youngsters in your life to create their own courses using Mario-themed bricks, enemies, power-ups, and more, it also lets you build alongside them.
We say get the kiddos The Adventures With Mario Starter Course (S$67.90) to begin, but there are 10 expansions available to purchase separately to make the possibilities endless.
Lego Mario himself has sound effects, and both his eyes and chest are interactive, changing their look depending on what's happening on the course. Keep in mind that building and playing requires an app that can be downloaded on iOS or Android devices.
FOR YOUR OWN HOME-BASED LEARNING KID(S)
Apple iPad Air tablet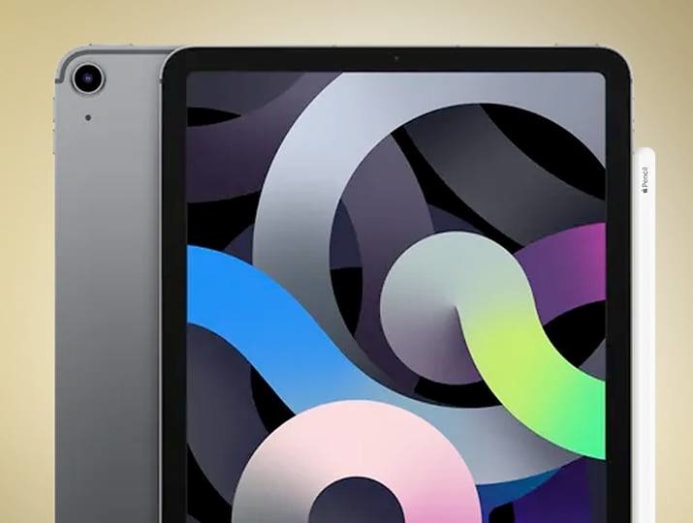 Apple's fourth-generation iPad Air (prices start from S$879) may seem like a really extravagant present for a kid. But hear us out on why we think this is the perfect gift that really keeps on giving… for the entire family.
First, it's proven to be a great home-based learning tool. With over 140,000 educational apps designed specifically for children, they are aimed for school-going kids of various ages, including toddlers.
There is also an ecosystem of great accessories designed to work with the iPad like the Apple pencil, which will encourage drawing. It can also be used as the perfect platform for home-based learning and classes conducted over Zoom, given the current global pandemic.
Best of all, parents can control all the screen time and overall access for kids, directly from their own iPhone or laptop.
But most importantly, the iPad Air will always be available for your own use once the kiddos have all gone to bed. It's a win-win situation for all.
FOR YOUR TODDLER NIECE
Skechers x Hello Kitty sneakers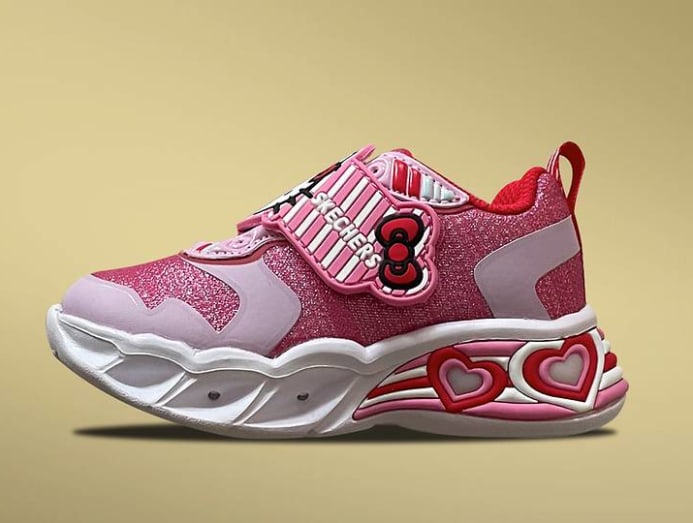 The latest Skechers x Hello Kitty collection is perfect for aunties to twin with the little ones. It's so kawaii that this collection will suit both fans and new admirers of the iconic beloved Sanrio feline.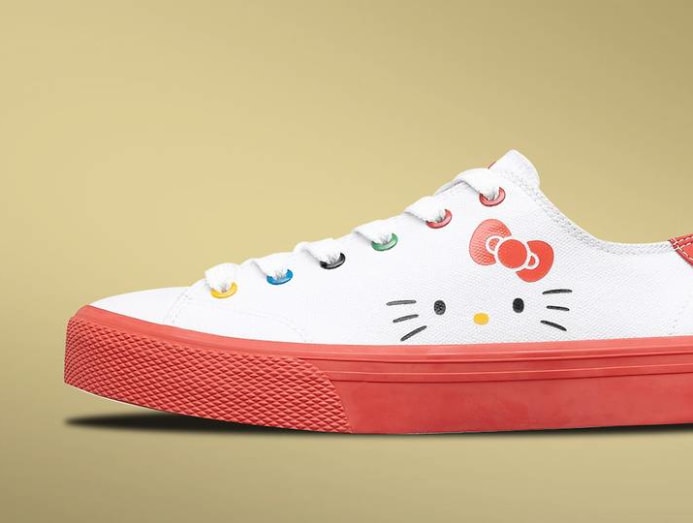 The almost-too-cute Skechers x Hello Kitty Sweet Heart ($89) sneakers will light up and is guaranteed to instantly make you the favourite auntie as you also don the white lace-up V'lites (S$89 for women, S$69 for girls), which features colourful rubber soles in red, green, black, blue and yellow, with a matching Hello Kitty graphic on the side, as well as a complimentary heel patch displaying an outline of her iconic bow.
FOR YOUR ARTIST-IN-TRAINING NEPHEW
Faber-Castell pencils and pens
When you have a budding artist in the family, you'd want him to work only with the best and finest tools – like a set of 12 Albrecht Durer Magnus watercolour pencils (S$54) from the world's oldest pencil manufacturer.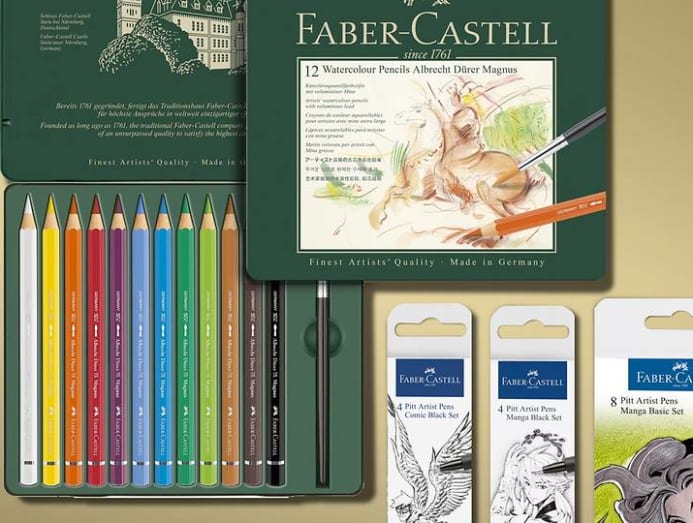 They also have various sets of Pitt artist pens (starting from S$18), which is perfect for drawing manga, which your anime-loving nephew will flip over.
FOR YOUR BEST FRIEND
Drunk Elephant's Dewy the Polypeptide skincare kit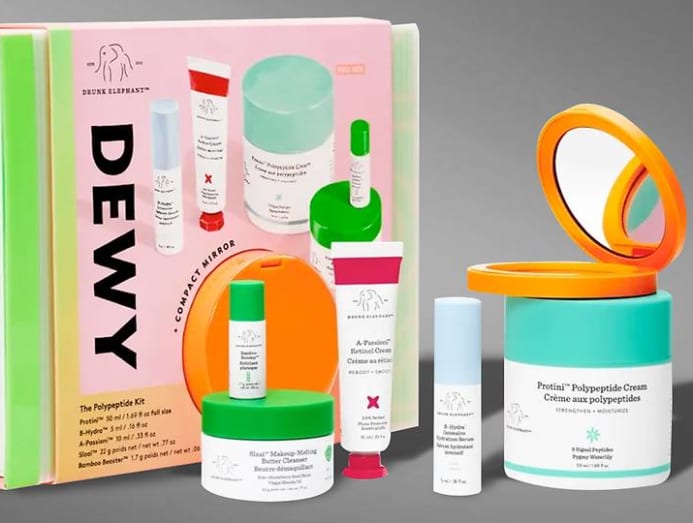 It's easy to be confounded – especially when you're buying for someone special like your best friend in the whole world and you want to get it just right. 
Which is why you cannot go wrong with the beauty world's current cult favourite brand Drunk Elephant. Their holiday kits have all the good stuff – their bestsellers downsized in staycay-friendly bottles for Christmas. 
We say go with Dewy The Polypeptide kit (S$106) which contains five products including a full-sized Protini Polypeptide cream and miniature versions of the retinol and hydrating serum.

She'll be overjoyed with everything she'll need to nourish skin, reduce the appearance of fine lines and wrinkles, power up hydration, and make her skin as, well, dewy as can be.
FOR YOUR GIRLFRIEND WITH WHOM YOU WANT TO GO THE DISTANCE 
Pandora X Star Wars jewellery
Ask her to choose a side and you'll know if it's for keeps. These limited edition wonderfully detailed, delightful Star Wars-inspired charms are a must-have for any jewellery lover who also feels the call of the Force.
The Star Wars logo snake chain bracelet costs S$159 and the individual charms start from S$69.  And with so many charms to collect and choose from, who knows? It might become a Christmas tradition as your relationship progresses. And that's definitely the charm you're looking for.
FOR YOUR NEW BOYFRIEND WITH WHOM YOU WANT TO TAKE IT TO THE NEXT LEVEL 
Levi's Stay Loose trucker jacket
It's the original jean jacket classic that will suit all body types and fashion styles. And not only does it get better over time from natural wear with fading, stains and holes, it's also perfect for customisation – a personalised detail that your new beau will really appreciate.
The new loose fit (S$139.90) is not only a great layering piece, but also perfect for snuggling into. And yes, one that you can even borrow for your own wardrobe.
FOR YOUR LOVING HUSBAND WHO IS FAMOUSLY DIFFICULT TO SHOP FOR 
Timberland Garrison Trail waterproof high hiking boots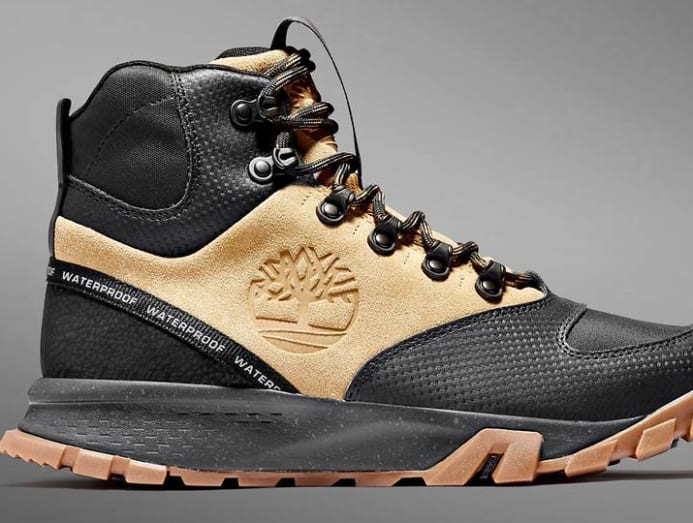 Men can be pretty hard to buy for – which is probably why they end up with the same pack of socks year after year. We say make your outdoorsy significant other happy (and fashionable!) with these waterproof leather Timberland hiking boots (S$259).
Made for rough terrain, these hiking boots feature the brand's waterproof membrane made of 50 per cent recycled plastic bottles and other eco-conscious materials. So it's not only environmentally friendly, it also has rustproof speed lace hardware, compression-moulded midsoles and a rubber lug outsole.
FOR YOUR MULTI-TASKING SISTER JUGGLING THREE KIDS
Kipling x Mukzin Art M bag in Garden Bird black
She's busy and always-on-the-go, juggling toddlers, pre-teens, work and life in general. Your sister is Wonder Woman keeping it all together and she deserves a stylish but versatile bag that helps her do just that.
Art M (S$299) is the iconic piece of the Kipling and Mukzin designer collaboration and was even showcased during Shanghai Fashion Week this year.
Your fashionable sister will approve of the bird and floral print – presented on the PU sheen fabric with details such as embroidered woven patches, contrasting straps and a special "lock" hanging piece.
FOR YOUR GADGET GEEK BIG BROTHER 
Samsonite Konnect-i slim backpack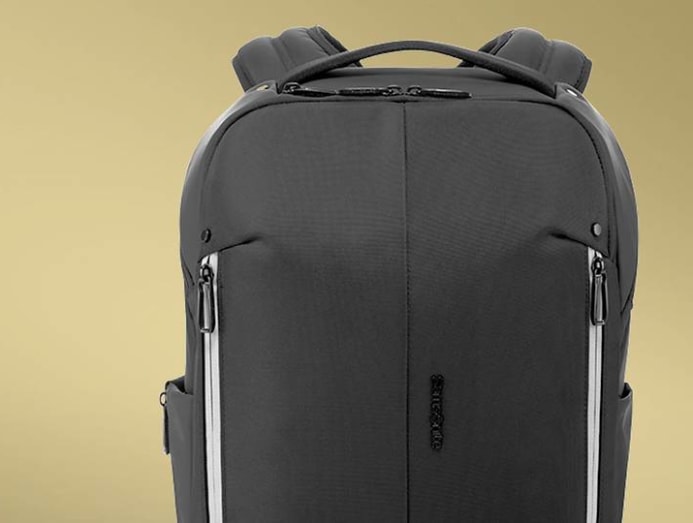 The Samsonite Konnect-i backpack (S$300) will not just help your brother's everyday commute, it'll also up his street cred with his fellow digital geek buddies.
The backpack comes with Jacquard by Google technology integration, which means he can answer calls, receive rideshare alerts, and change music tracks just by using touch gestures on the bag's left shoulder strap. Yes, you read right, the strap.
FOR YOUR EVER-YOUTHFUL MOTHER
Sephora beauty products
If you really want to please your mum, then look no further than Sephora – every female's beauty haven.
Putting together an attentively curated beauty box comprising some of the best and specialised skincare and beauty brands in the market will immediately make you her favourite child.
Choose products such as Tata Harper's Rejuvenating Serum (S$163), Water-Lock Moisturiser (S$104) and Resurfacing Mask (S$88) to give her an instant glow. Or Dr Jart's Wonder Cicapair Special All Day Kit (S$64) and Best Cream Skin Care Duo (S$64), which includes the moisture retention shield Ceramidin that will make her look and feel refreshed.
Add a touch of lusciousness by including Charlotte Tilbury's Push Up Pillow Talk Eye Secrets mascara (S$48) and the Iconic Mini Lip Wardrobe set of lipsticks (S$62) to update her makeup collection along with their award-winning magic cream and innovative magic serum crystal elixir.
FOR YOUR FUN-LOVING FATHER 
Bowmore 18 Years Single Malt
This is one gift that can be indulged by all. Appreciating the Bowmore's 18-year single malt's (S$219 from The Whisky Distillery) complex Islay flavours together will give you and Dad a perfect chance to bond and create new memories together. 
FOR YOUR ECO-CONSCIOUS FRIEND
The Body Shop 100 Per Cent Vegan gift sets
The Body Shop has long served as a dependable Christmas gift set go-to staple, boasting a special 100 per cent vegan product range.
It must be highlighted that some of their shampoos, conditioners and shower gels unfortunately do contain honey, so that might not sit well with your vegan pal. So we say choose from the Oils of Life Radiant Skin kit (S$116), Drops of Youth Fresher Skin kit (S$110) or the Himalayan Charcoal Skin Purifying kit (S$58), all packaged in wrapping that is recycled or can be upcycled.
Most importantly, this year, The Body Shop will donate 10 cents from every transaction made in stores and online from now till Dec 31, to support Daughters Of Tomorrow in helping underprivileged women on their back-to-work journeys to build financially independent and resilient families. Which makes this literally the gift that keeps on giving.
FOR YOUR OFFICE SECRET SANTA PICK 
The Coffee Bean And Tea Leaf goodies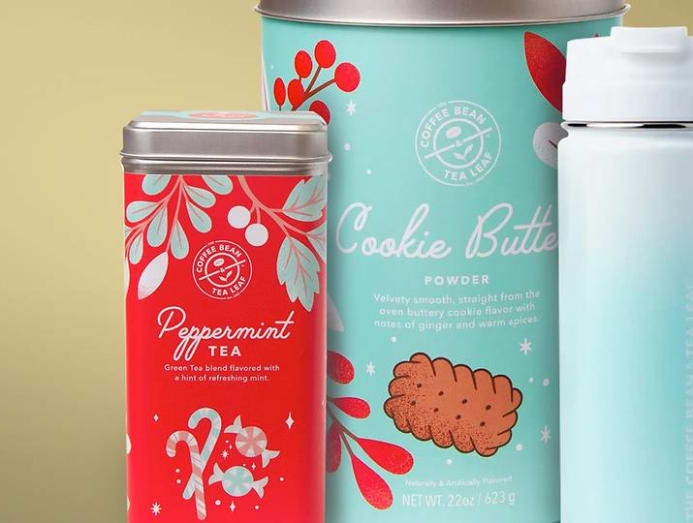 Secret Santas can be great. Or a nightmare. It all depends on whether you picked the colleague you know very well or you're paired with someone you barely know. Which is why we say a gift that covers all Secret Santa bases is one of that brings the cafe experience home. 
Your colleague will appreciate the Holiday peppermint tea ($19.90), an exclusive blend made using the top two leaves and a bud from a tea estate in Sri Lanka as a calming balm. Or pick The Coffee Bean & Tea Leaf's powders like the 22oz limited edition cookie butter tin (S$26.90) with flavours of butter cookie and warm spices for the most creative baristas in the office.
In partnership with ION Orchard.