5 things to look out for at Gardens By The Bay's Christmas Wonderland
It's the most wonderful time of the year! If you're planning a trip to Gardens by the Bay, here's what to look out for at the fifth edition of Christmas Wonderland.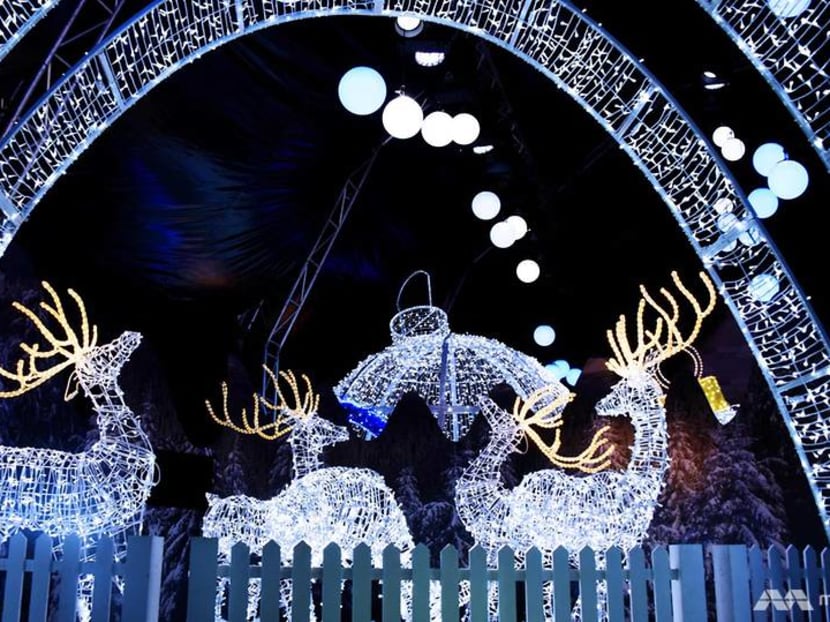 SINGAPORE: It's the most wonderful time of the year ... if you're a fan of all things Christmas, that is. 
For the fifth year running, Gardens By The Bay has brought its European-style Christmas fair to Singapore. Crowd favourites like luminaries - giant handmade light sculptures from Italy - are back, along with new offerings including a mirror maze and a magic show.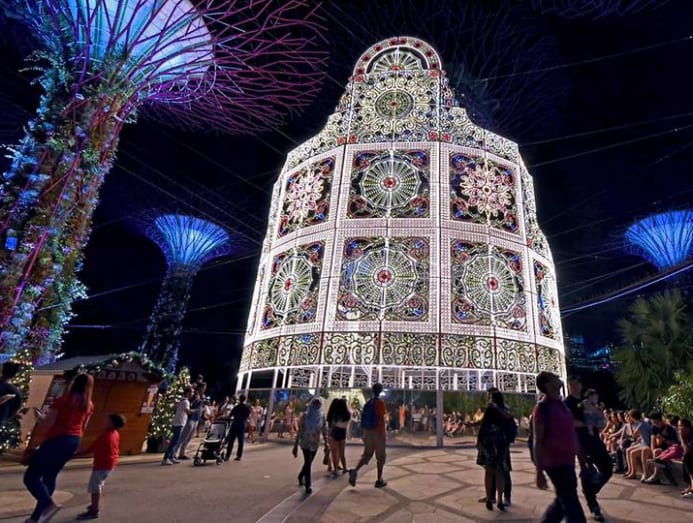 The fair opens on Friday evening (Nov 30) and runs until Dec 26.
Here are five things to look out for at Christmas Wonderland this year: 
1. GET LOST IN A MIRROR MAZE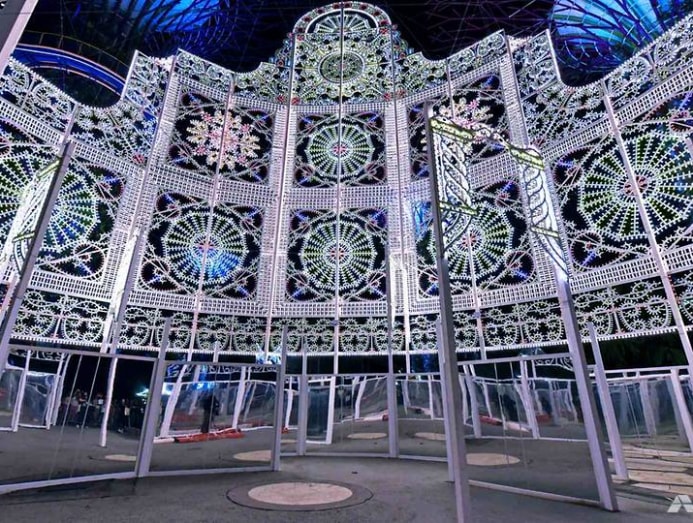 For the first time, visitors can weave through a maze of mirrors within the main luminarie sculpture at the heart of Gardens By The Bay's Supertree Grove.
Christmas Wonderland's organiser, Blue Sky Events, says the activity is an "absolute must". 
"We took inspiration from Alice in Wonderland; we took inspiration from all the different mazes (for it)," Blue Sky Events creative director Sarah Martin told CNA Lifestyle. 
"You go through a beautiful light structure, you see the reflection of yourself and your loved ones, and it's just a period of discovery, and a little bit of magic."

And if you enjoy frolicking in "snow", it is scheduled to "snow" every day outside the main luminarie at the Supertree Grove - so get your cameras ready. 
2. CHRISTMAS MAGIC WITH ROB LAKE
America's Got Talent 2018 quarter-finalist Rob Lake will headline Christmas Wonderland's performance tent this year with his show, titled The Magic Of Rob Lake. 

The full-time illusionist tells us his show in Singapore is specially designed around the intimate theatre in the performance tent, located at The Meadow.
"I'm bringing people on stage to see the magic, to be a part of it up close; I'm also bringing the magic into the audience to make it happen around all the people," Lake says. 
This writer was a little sceptical at first (watch the video and you'll see why). 
But Lake is not worried. "I don't want to give too much away. There is some grand illusion on the stage. There is also some interactive close-up magic for the audience. There is a combination of different types of magic. 
"But I will say … if there are sceptics in the audience, they won't be by the end of the show." 
Tickets to The Magic Of Rob Lake start from S$12 for adults and S$8 for children, and can be purchased from Christmas Wonderland's website.
3. RETURN TO CHILDHOOD AT SANTA'S GROTTO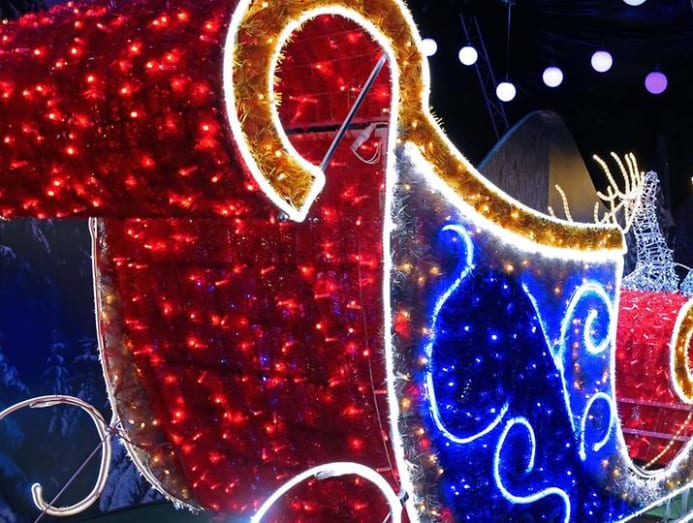 Also at The Meadows is Santa's Grotto, an air-conditioned dome (phew) where visitors can take snaps with festive installations, as well as meet Santa. 
The organisers say they have expanded this year's offering to 400 square metres – more cool air, and more photos for everyone! 
Don't forget to look up while inside Santa's Grotto - a kinetic light installation from Germany is part of the fun (plus it's pretty Instagram-worthy).

4. IF MUSIC BE THE FOOD OF LOVE, PLAY ON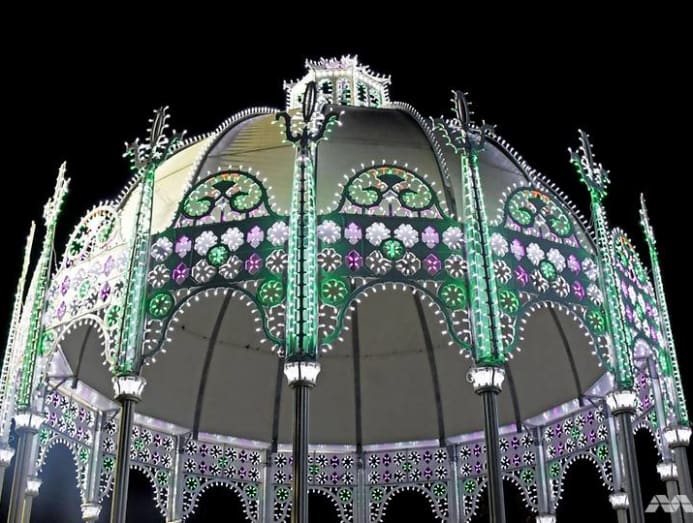 Christmas would not be complete without carols. For long-time visitors to Christmas Wonderland, the Cassa Armonica dome has been moved to the area where Santa's Grotto and the performance tent are located – a short walk away from the main luminarie. 
This year's line-up includes SPOP Sing! mentor Joanna Dong, the award-winning quintet Lorong Boys, as well as choir performances by SYC Ensemble Singapore and other school choirs. 

5. FEED YOUR SOUL ... AND YOUR STOMACH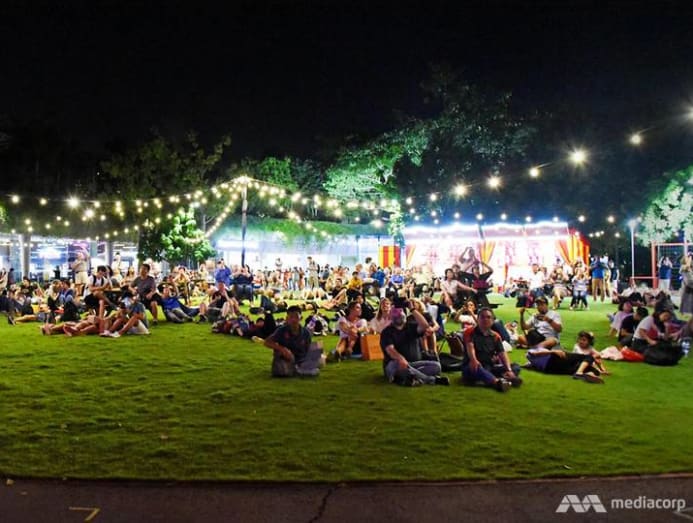 It would be remiss to stay hungry while taking in the Christmas lights. Christmas Wonderland says an array of options are available at both the Festive Market, as well as a Slice of SAVOUR, a smaller version of the SAVOUR Gourmet Festival. 
Vendors include Michelin-star chef Emmanuel Stroobant's Saint Pierre, burger joint Three Buns, as well as The Beast, which will be hawking giant turkey legs.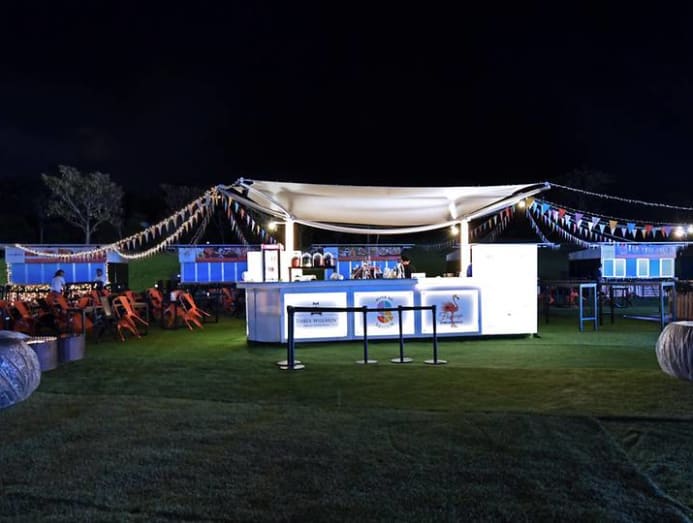 There are also rest areas to stretch your legs and enjoy your food, or take in a special Christmas edition of Garden Rhapsody, Gardens By the Bay's light and sound show at Supertree Grove. 
PRO-TIP:
To make the most of your time at Christmas Wonderland, the organisers advise visitors to arrive at Gardens by the Bay before it gets dark and watch the lights come on as night falls.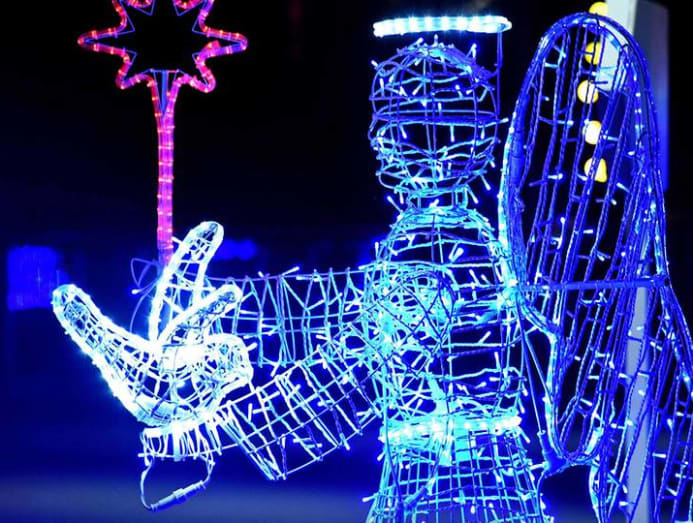 "The key thing is to come early, so you get to experience things in a different form, and you get to see the transformation (of the park)," says Ms Martin. 
Christmas Wonderland is open from 4pm to 11pm daily until Dec 26. Tickets start from S$4 and are available from the Christmas Wonderland website, or on site.