Chua Enlai encounters sex robots – and wonders what it means for the future of humanity
The actor is hosting the new docu-series Becoming Human, where he travelled around the world exploring AI technology, from using a credit card to use the toilet in Stockholm to having hotpot in Beijing made by robots.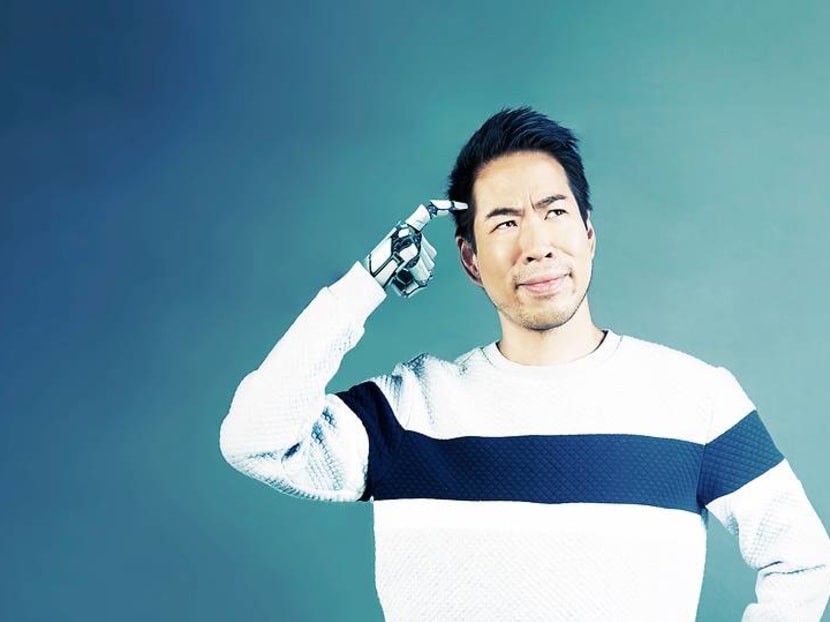 Robotic beings haven't taken over the world yet, but since everyone knows that it's only a matter of time, it makes sense that to be forewarned is to be forearmed.
That's why Chua Enlai spent months travelling the world to learn about Artificial Intelligence, or AI, for a new docu-series titled Becoming Human.
In the four-episode series, he traverses six countries including China, Japan, Sweden and the US, speaking to people such as sex doll manufacturers, a family who believes in transhumanism, and cutting-edge AI researchers at universities and institutions.
Needless to say, viewing realistic-looking sex robots in San Marcos, California was one of the more unforgettable moments of his trip.
Although "we laugh and giggle about sex robots" – especially when "most of the costumes they're clothed in are like what you would see in the red light district of Amsterdam" – seeing them did make him think and reflect, Chua said.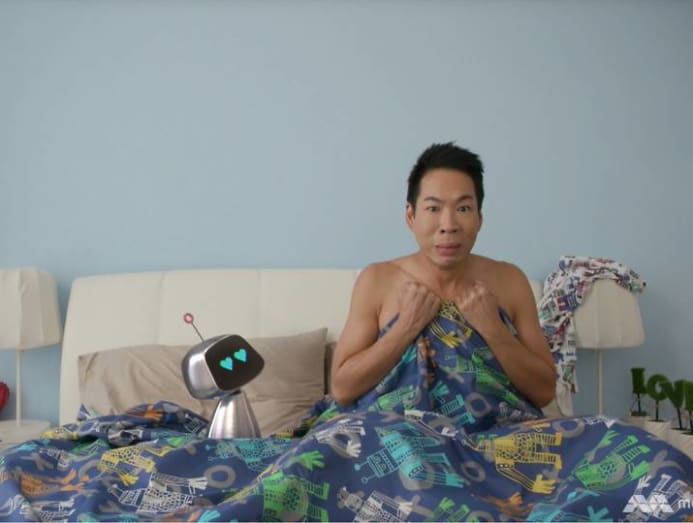 "You do wonder why are people doing this. Is it because they're lonely? Or maybe some people have a disability? There are a lot of people out there who find it difficult to have a relationship. It made me think of my old age. Will I be lonely? Will I want a companion? Will it be a robot companion? It really could happen to me or to anyone," he said.
Over in China, he found that the efforts that are being put into research and development are nothing to sneeze at. 
"China is going to be undefeated in this future world of AI. It's really trying hard. There's a university that just does AI. They see that as the future and there's no turning back for them," he said.
That said, it was in Stockholm that he found the most forward-thinking attitudes concerning such a future. Even the teenagers he spoke to there, he said, brought up questions such as, "What are the things we're going to be able to do with the time that's going to be saved with automation?"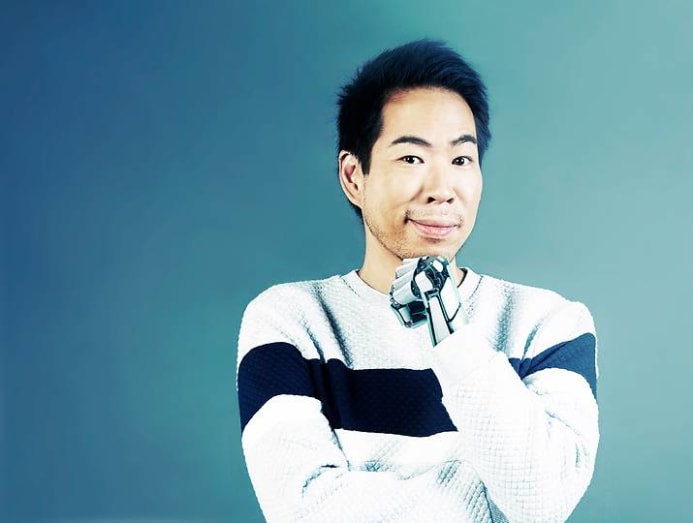 On top of that, he quipped, "When I had to pay to go to the toilet with a credit card in Stockholm, I was like, 'Wow.' I would go to the toilet again just to be able to pay for that visit with a credit card. I mean, how advanced is that, right?"
There were also some experiences that made him wonder if AI was such a good idea after all.
"It's very trivial, but I filmed at Hai Di Lao in Beijing. What sets Hai Di Lao apart from all the other steamboat restaurants is the service. But here, the food's all sliced up and prepared in a main kitchen and sent to the restaurant, and machines, with robotic arms, do the distribution." 
He continued: "It seems so silly – why are you removing the one thing that makes you so special, which is the really good service; the warm service; the 25 hot towels that you receive when you eat steamboat? Look, I already hate ordering via an iPad. I find that a real pity."
Aside, he added in a low whisper, "I went to Hai Di Lao in Singapore and I mentioned this robot thing to the waitress, and she was really concerned about it. She asked, 'Is it going to take away my job?' A few times."
Another questionable experience took place at a robot hotel in Tokyo, where the crew's party of six had to check in via an automated kiosk. 
"Usually, a human being grabs all the passports and does it all really quickly," he said, but here, it was a struggle to feed the passports into the machine one by one. 
Finally, "They saw through the CCTV that this group of six were going to take far too long, and a human being came out and did the check-in for us. It was a lot more efficient that way," Chua said.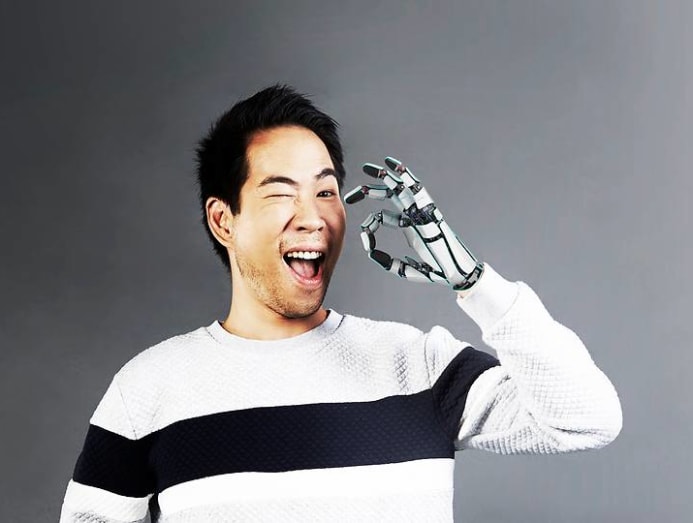 If there's any AI advancement that can't come quickly enough for him, it's autonomous vehicles. 
"Traffic was perhaps the worst thing (on the trip)," he said. "It was the worst in China – we visited Chongqing and Beijing – and Japan. It would take you an hour and a half just to get out of the city. We had to leave the hotel before sunrise."
He can't wait until driverless systems become a reality, he declared. "I've no qualms about getting an autonomous vehicle. You can do so many things while you're being driven – read your script; post on Instagram; eat! And you don't have to wait for slowcoaches at the traffic light – you know, the kind that doesn't move when the light turns green!"
Catch Becoming Human starting March 10, Sundays at 9pm on Channel NewsAsia or www.channelnewsasia.com/becoming-human