Chungha tests positive for COVID-19, other K-pop stars who had close contact tested
Members of Twice and MOMOLAND as well as several others who had a meal with Chungha have been tested and are negative.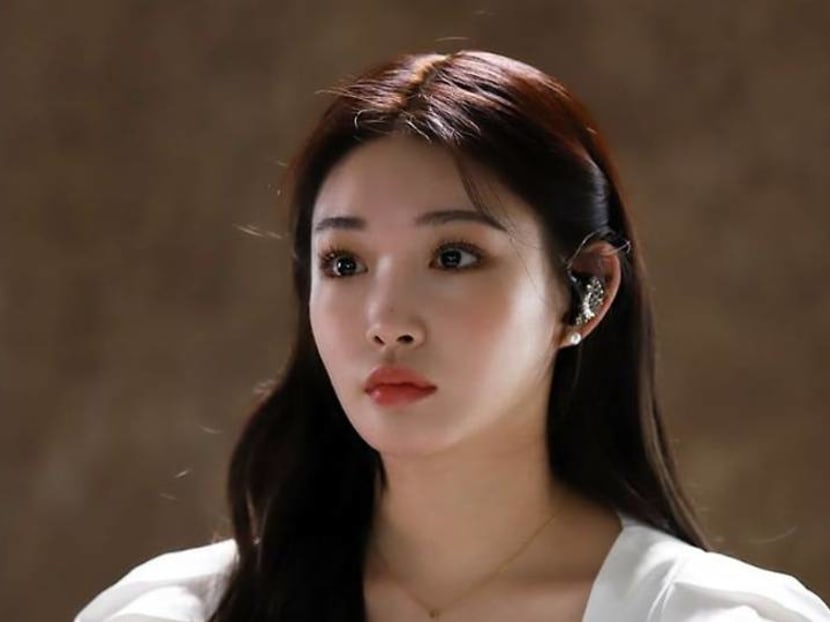 South Korean singer Chungha has tested positive for COVID-19, her agency announced on Monday (Dec 7).
MNH Entertainment released this statement on the star's fan site, as reported by Yonhap news agency: "After being aware that she has come into contact with a COVID-19 patient, Chungha got tested and received the positive result Monday".
The statement continued that the former IOI member and now solo artiste has stopped all her activities and has gone into self-isolation, in accordance with the government's guidelines. Her colleagues, staff and other close contacts are also undergoing testing.
It added: "The company will disinfect the entire company building and perform preemptive general tests to actively cooperate with government policies. We promise to do our best at managing all of our artistes."
Chungha said in a post: "I'm so sorry again and again. I've tried to be cautious, but I think I needed to be more so. I'll come back after fully recovering".
Following the news, other K-pop stars who have come into contact with her have been tested.
JYP Entertainment confirmed on Monday that all nine members of Twice and their manager have been tested – and are negative – as Sana had been in contact with Chungha during a meal. Sana will remain in quarantine until Dec 18.
Other stars who also had a meal with Chungha, namely gugudan's Mina, WJSN's Yeonjung and DIA's Jung Chaeyeon, have all tested negative. 
MOMOLAND members were tested because they use the same salon as Chungha, and are negative.
Chungha is set to release her debut solo album, Querencia, in early January. She was supposed to release a single, X, on Thursday.