Coldplay announces new double album with typewritten note to fans
The band will be releasing Everyday Life on Nov 22 with the first half called Sunrise and the second half called Sunset.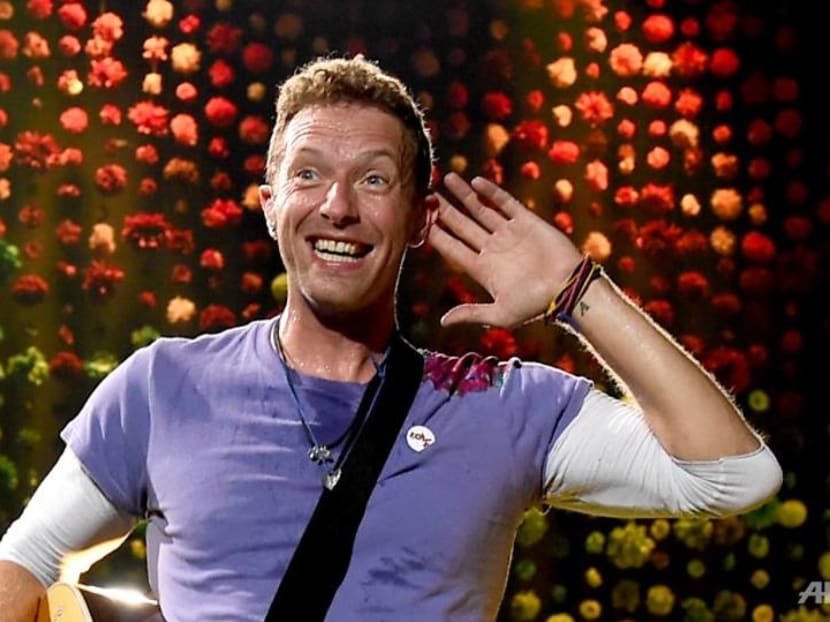 Coldplay has confirmed that they will be releasing a double album on Nov 22, their eighth studio effort. 
Several fans received typewritten letters from Chris Martin, Guy Berryman, Jonny Buckland and Will Champion with the announcement. 
The letter read, in part, "For the last 100 years or thereabouts we have been working on a thing called Everyday Life. In the classifieds you might write 'double album for sale, one very careful owner'. One half is called 'sunrise,' the other 'sunset'. It comes out 22 November. It is sort of how we feel about things. We send much love to you from hibernation."
The band signed off: "Chris, Jonny, Guy and Will Champion esq"

The confirmation followed a five-second teaser on social media on Saturday (Oct 19). The clip featured an old-fashioned black-and-white photo of the band along with several other musicians.
The name The Wedding Band & Dance Orchestra is written on the drum set and there is orchestral music playing in the background with the words November 22, 1919 written across the screen.
Posters with the same vintage image had popped up in several cities last week, including in Berlin, Madrid and Hong Kong.
Their last full-length studio release was 2015's A Head Full Of Dreams, following which they released two EPs: 2017's Kaleidoscope and 2018's Global Citizen, the latter of which was under the band name Los Unidades.