With no frills or celebrities, Cookpad is a global go-to for recipes
Have you heard of Cookpad, the recipe-sharing app born in Japan and is a hit around the world?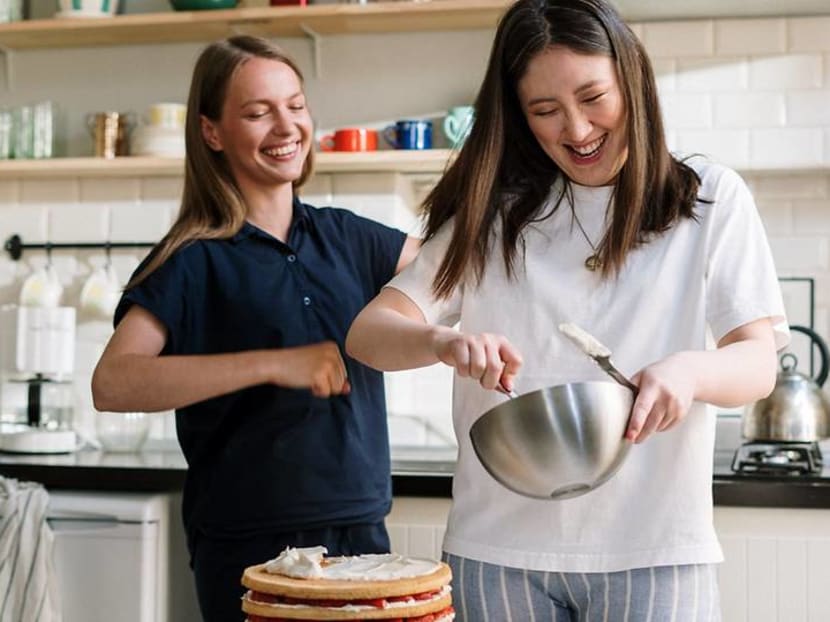 There are unspoken expectations the digital realm tends to place on recipes: They should photograph beautifully. They should have the mass appeal to go viral. And they should be written by a charismatic cook with a huge Instagram following and an adorable dog.
Cookpad, a recipe-sharing website and app, flouts all that. Its recipes prioritise practicality and are mostly created by amateur home cooks. The photos are unpolished. The layout is simple.
Yet, Cookpad has been a global success – from Japan, where it was founded nearly a quarter-century ago, to India, Algeria and Spain. It is one of the largest cooking platforms in the world, reporting around 100 million visitors each month, from 76 countries. (By comparison, Allrecipes, another popular recipe platform, says it has 125 million average monthly visitors to its site from more than 200 countries.)
Against the backdrop of an American food media that is predominantly white, aspirational and celebrity-driven, Cookpad treats cooking as utility instead of entertainment, and champions home cooks over influencers. Rather than trying to please everybody, the recipes are diverse and often hyper-regional.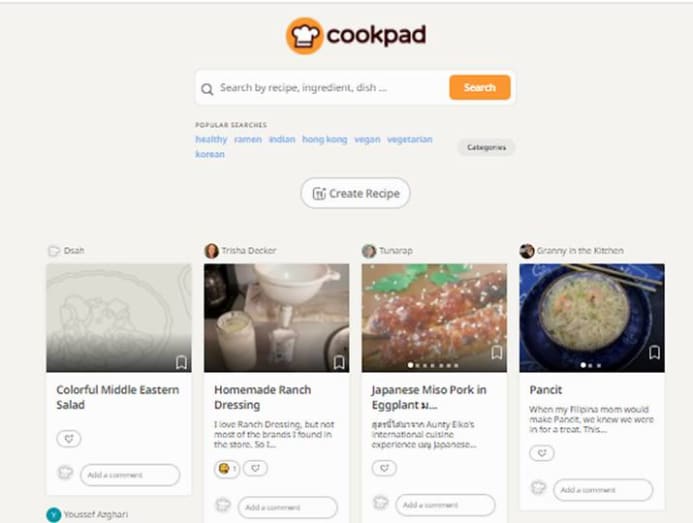 Still, for those same reasons, Cookpad has built a small but devoted audience among those who feel overlooked by other American cooking websites – most notably, immigrants and their families.
"I haven't really gone to other websites because I am so satisfied with Cookpad," said Mitsuko Atkinson, a stay-at-home mother in Lucas, Texas, who visits the site mainly for its variety of Japanese recipes.
She wants her three young children to become familiar with the flavours she grew up eating in the suburbs of Tokyo; Cookpad recipes, she said, are the kind you would find in a Japanese home.
Atkinson, 45, likes the site's simple design and the step-by-step photos that accompany most recipes. That many of the images are shot on phones makes the food feel accessible. While cookbooks typically provide only one take on a recipe, Cookpad offers scores of options. And Atkinson loves reading other users' commentary on recipes – what Cookpad calls tsukurepo. She recently followed one suggestion to turn up the spice in an eggplant and pork miso rice bowl.
Vishali Passi, who lives in California, and grew up in India, learned about Cookpad from a Facebook advertisement two years ago and immediately fell for its trove of regional Indian dishes, like dal muthiya and khandvi. She soon started posting her own recipes.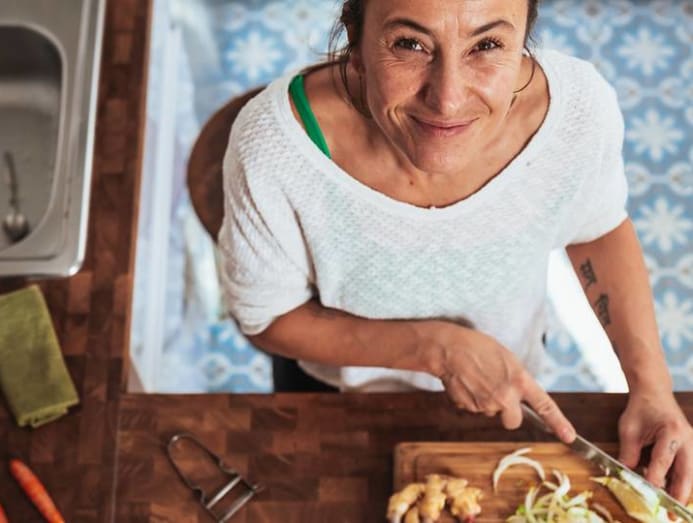 "If you see Instagram posts and the YouTube channels, they make the common dishes," like the popular TikTok tortilla wrap, said Passi, 34, who runs a limousine company with her husband, Vikram. "I never see anything unique" and although the food looks lovely, the recipes don't always work.
On Cookpad, contributors are usually just cooking for themselves, rather than trying to accrue enormous followings or accommodate other people's preferences. Passi has even made some virtual friendships on Cookpad, mostly with others in the Indian diaspora.
Cookpad treats cooking as utility instead of entertainment, and champions home cooks over influencers.

Cookpad was born in 1997, in the thick of the dot-com boom. Its founder, Aki Sano, who had just completed his degree in neural computing at Keio University in Tokyo while selling produce for local farmers on the side, foresaw that the web was the next frontier for documenting and sharing recipes. "The question was how to make cooking fun, and not a chore," said Sano, who is now 47.
He wanted the platform to be as interactive as possible: Users could upload their recipes; search for others' by ingredient, cuisine or dish; and provide feedback. Recipes were vetted to ensure the steps made sense, and didn't include offensive content or spam. Within five years, Cookpad had amassed 1 million users.
Rimpei Iwata, Cookpad's president and chief executive, attributes its early success to Japanese women. In that country's highly gendered society, many women still carry the burden of preparing meals, even as they join the workforce in greater numbers. Today, the company says, 80 per cent to 90 per cent of Japanese women in their 20s and 30s are Cookpad users.
In 2004, Sano introduced a premium service for 270 yen (about S$3.30) a month that experimented with allowing users to sort recipes by popularity, hide advertisements and bookmark dishes. Seven years later, the company went public on the Tokyo Stock Exchange. It is now valued at 33 billion yen and says its sites draw around 800 million page views each month. In Japan, the company is testing an online grocery shopping service called CookpadMart and a video platform, CookpadTV.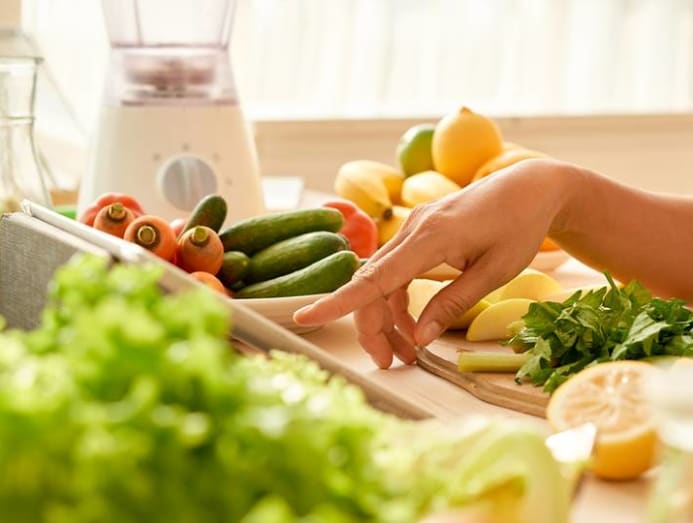 In 2013, Cookpad began developing sites for and building large audiences in other parts of Asia, as well as Africa, South America and Europe, eventually establishing a global headquarters in Bristol, England.
When the pandemic shutdowns began, Cookpad, like most online cooking platforms, experienced tremendous growth; the number of recipes in its database doubled in 2020, to 8 million. 
Cookpad can be a lifeline. Areej Ismail, a Lebanese-American stay-at-home mother who lives in the Pittsburgh area, uses the Arabic-language version to find and publish recipes from her home village, Baissour. She can't find those dishes – like hreeseh, a dish of wheat berries and lamb cooked for several hours – by doing a Google search.
"I only find them on Cookpad," said Ismail, 33. "I don't write down recipes anymore on paper. I think that Cookpad is enough."
Consuelo Rodriguez, 54, a house cleaner in Lodi, California, who is studying for her high school equivalency diploma, said Cookpad "is like my home", a place where she can share her family recipes from Jalisco, Mexico – her father's barbacoa, her mother's gorditas rellenas. She has posted more than 300 recipes on Cookpad and loves to read the positive comments she receives.
"It is a marvelous feeling," like therapy, Rodriguez said. Cookpad has inspired her to want to publish a cookbook someday.
For Ken Lord, a data scientist in Colorado, the charm of Cookpad is not just the recipes, but how supportive users are. "You will see a recipe that is not great, and people offering constructive advice," he said.
Cookpad also "seems to encourage everybody to retain their own original culture," said Lord, 41. It doesn't demand that food be impeccably presented or homogenised to have appeal.
"It sort of celebrates that difference."
By Priya Krishna © The New York Times