Corey Feldman says Charlie Sheen sexually abused Corey Haim when he was 13
Feldman made the explosive allegations in a new documentary called My Truth: The Rape Of 2 Coreys. Sheen says the abuse "never occurred".
Corey Feldman's documentary My Truth: The Rape Of 2 Coreys was released on Tuesday (Mar 10), and among the damming allegations was one that named actor Charlie Sheen as a sexual predator.
The film alleges that Sheen raped actor Corey Haim while they were making the 1986 film Lucas. Sheen was 19 years old at the time, while Haim was 13.
The 48-year-old Feldman was in tears in the film as he describes how his friend and former co-star, who died in 2010 of pneumonia, confided in him.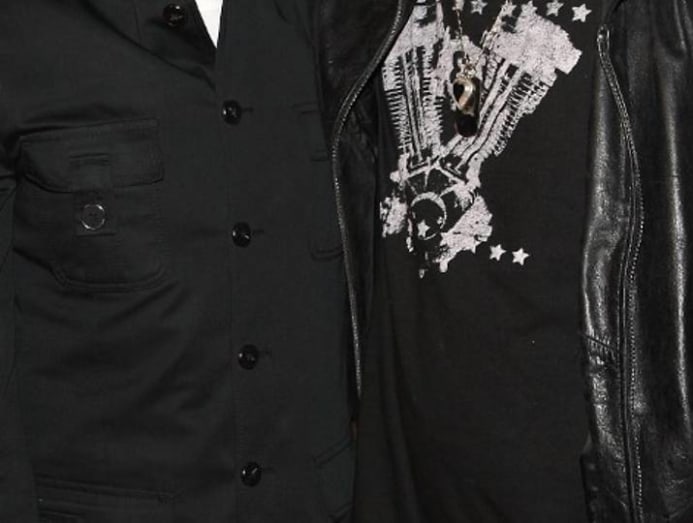 "(Haim) told me, 'Charlie bent me over in between two trailers and put Crisco oil on my butt and raped me in broad daylight. Anybody could have walked by, anybody could have seen it,'" Feldman said.
Sheen has strongly denied the allegations made against him. He said in a statement provided to media outlets, as reported by Entertainment Weekly: "These sick, twisted and outlandish allegations never occurred. Period."
The allegations had been previously mentioned in Feldman's 2013 memoir Coreyography, but did not mention Sheen by name. In the memoir, Feldman recounted how Haim told him that an "adult male" had convinced him that "it was perfectly normal for older men and younger boys in the business to have sexual relations".
The same man also allegedly told Haim that "it was what all the 'guys do'".
Former actor Dominick Brascia, who was also named as a sexual abuser in the documentary, previously told the National Enquirer in 2017 that Haim had told him he and Sheen had had sex. Sheen denied the allegation and sued the National Enquirer; its parent company American Media, Inc; former Enquirer editor Dylan Howard; and Brascia for defamation.
With regards to that lawsuit, Sheen told TMZ: "In my nearly 35 years as a celebrated entertainer, I have been nothing shy of a forthright, noble, and valiant courier of the truth."
"Consistently admitting and owning a laundry list of shortcomings, wrongdoings, and indiscretions this traveler hath traveled — however, every man has a breaking point," he added. "These radically groundless and unfounded allegations end now. I now take a passionate stand against those who wish to even entertain the sick and twisted lies against me. GAME OVER."
The documentary, which Feldman produced, also accused other men of being abusers: Actor Jon Grissom, nightclub owner Alphy Hoffman and former talent manager Martin Weiss. Grissom and Weiss have publicly stated their rebuttal to the allegations on Youtube and Twitter, respectively.
Feldman and Haim acted in several hit teen movies together in the 1980s and '90s, including The Lost Boys, Dream A Little Dream and License To Drive.
The pay-per-view documentary experienced hiccups during its online premiere, with viewers complaining that they could not access the website to watch it. The online screening was eventually cancelled although Feldman went on with a screening at the Director's Guild of America that included Rosanna Arquette, Dave Navarro and Chris Kattan in the audience.