Bar-top bootcamp: Meet the local 'coyote' dancers of Coyote Ugly Singapore
Twenty years after the movie it inspired was released, the American bar has come to Singapore. Some of its dancers tell CNA Lifestyle what it takes to fight the moonlight.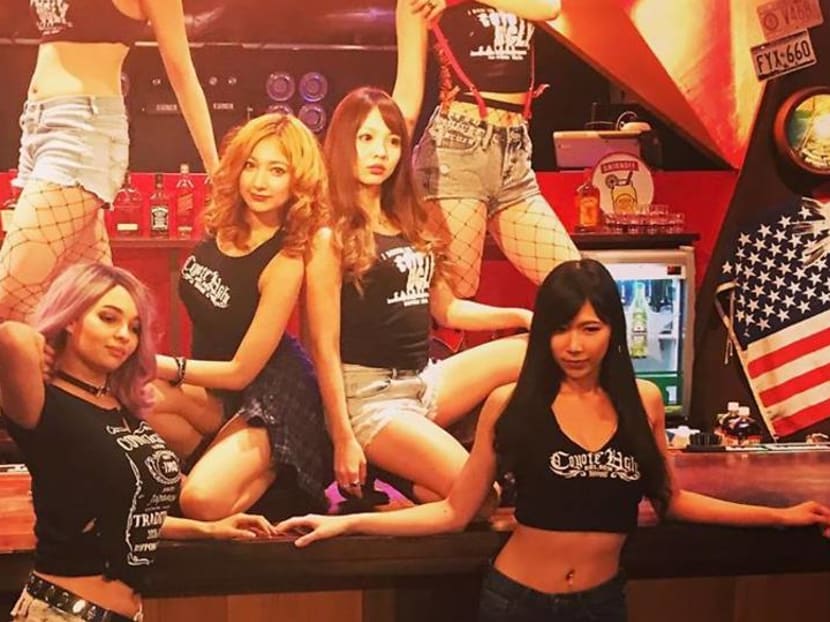 With all eyes on her, Didi stood comfortably in front of the camera for our interview. As she waited for us to set up, she flicked her long pink dreadlocks, running her fingers through them, smiling as she posed. Didi's got confidence, that's for sure.
Twenty years after the movie it inspired was released, the American bar has come to Singapore. Some of its dancers tell CNA Lifestyle what it takes to fight the moonlight.
Confidence certainly comes in handy in the business she's found herself in. The 20-year-old is a bar-top dancer – one of only five local "coyotes" at Singapore's Coyote Ugly Saloon.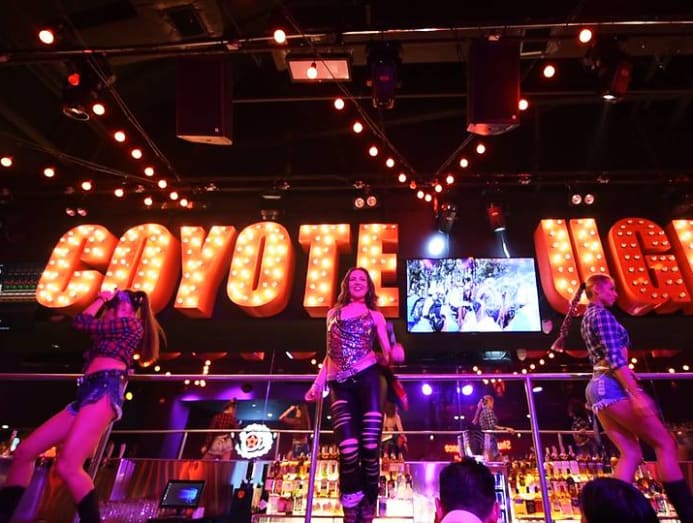 The famous American bar and restaurant – which inspired that 2000 Hollywood movie starring Piper Perabo, Maria Bello, Tyra Banks and LeAnn Rimes' Can't Fight The Moonlight – officially opened its doors last Thursday (Jan 16) in Clarke Quay, where f-Club used to be.
And when Didi heard the place was hiring dancers, she was in. "I knew that was my calling. I had to go," she told CNA Lifestyle.
10-DAY BOOTCAMP, HARDCORE MIC AUDITION
Being a Coyote isn't just about dancing – they do everything from bartending to singing to hosting, or even everything all at once. And contrary to what Perabo's character Violet did in the movie, you don't just show up and get hired on the spot.
Coyote hopefuls have to go through a rigorous audition and screening processes, complete with a bootcamp for shortlisted applicants. In Singapore, that lasted for 10 days, beginning Dec 30, 2019.
In a way, you could say Didi had a head start – before joining the bar, she worked as a dancer around the same nightlife area and served drinks in bars. "I'm not the kind of person that can do a nine-to-five job, sitting in an office," she said. "Something about the entertainment industry is very welcoming."
To help Didi and her fellow local Coyotes, a few Coyotes veterans were flown in to show them how things are done.
"I danced on the bar and did a proper dance audition. Then, you go through proper training to learn the dances, the 'Coyote way', and how to act behind the bar," said Natalie Ramey, a 34-year-old American who's also a former professional dancer and ballerina.
"There's also a microphone audition and it's really hardcore," added fellow guest Coyote Brittany Dunn, a 29-year-old American, adding: "The boot camp makes sure you can get through and have enough stamina working and dancing all night long."
Physical stamina is one thing – having social skills is another. Ramey recalled having to learn how to interact with customers and even how to get female customers to dance on the bar (sorry boys, only girls are allowed to join them).
THERE'S A COYOTE UGLY IN KYRGYZSTAN
Overseeing the Singapore opening was Liliana Lovell herself, the founder of the original Coyote Ugly Saloon in New York City.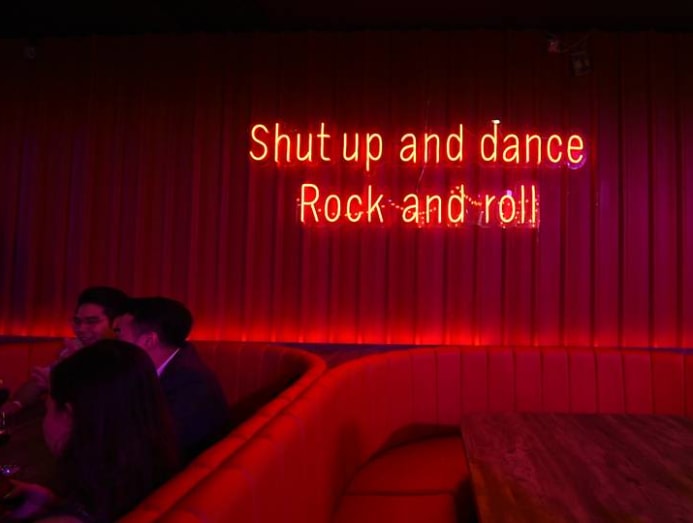 The 50-something Lovell recalled spending most of her time at the bar when it was first starting out in the early 90s.
"I would go home, take a shower, sleep maybe three hours, and I would go back," she said.
The bar was an instant success, appearing in the New York Times and Time Out magazine. But Lovell "never thought that Coyote Ugly would be international".
She credited the movie as her "window" to expand the business – with the outlet here being its 27th in the world. Aside from different cities in the US, there are outlets in the UK, Russia, Germany, Japan and Kyrgyzstan.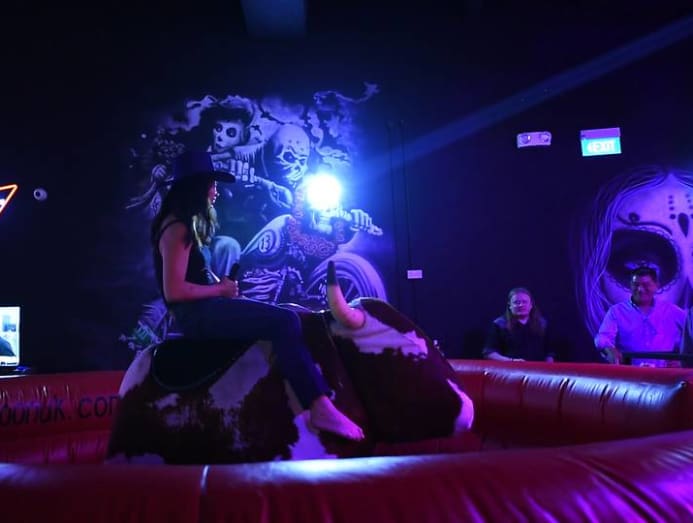 Lovell revealed she had actually scouted Singapore as a possible location eight years ago, but couldn't find a suitable location that would accommodate all the features of the bar, such as ceiling lights and other specifications.
"Then recently, somebody approached me and this space became available, so I said, 'Let's do it, we already know the location anyway,'" she said.
Lovell added that she's keen for Singaporeans – women, especially – to embrace the whole idea behind Coyote Ugly Saloon.
"This is about women feeling powerful, sexy and just simply having fun. It's one of those nights you just dance, you have fun, you go home and the next day you have some good stories."
TIME TO WATCH THAT MOVIE, DIDI
As for Didi and her Coyotes, they've got their work cut out for them in this 8,000 sq-ft space that can pack in 700 people. There's also going to be a "Man Auction" event on Valentine's Day where ladies get to recreate that scene from the film.
Which, surprisingly, Didi hasn't watched yet. It's understandable, seeing as she's only slightly older than the movie itself. Her mother, however, has. "She said, 'Isn't that the movie with the bar-top dancing?'", said Didi, recalling how her mother reacted when she told her about the new gig.
"I do think I should [watch the movie] since I'm going to be working here now…"

Coyote Ugly Singapore is located at 3B River Valley Rd, Clarke Quay Blk B, #01-08, Singapore 179021. For more info, visit https://www.coyoteuglysingapore.com/