Crazy Rich Asians gets Golden Globe nominations for best movie and best actress
Leading lady Constance Wu's nod marks the first time an Asian-American woman was nominated in the category since 1962. The rom-com is in the running for Best Motion Picture in a Musical or Comedy.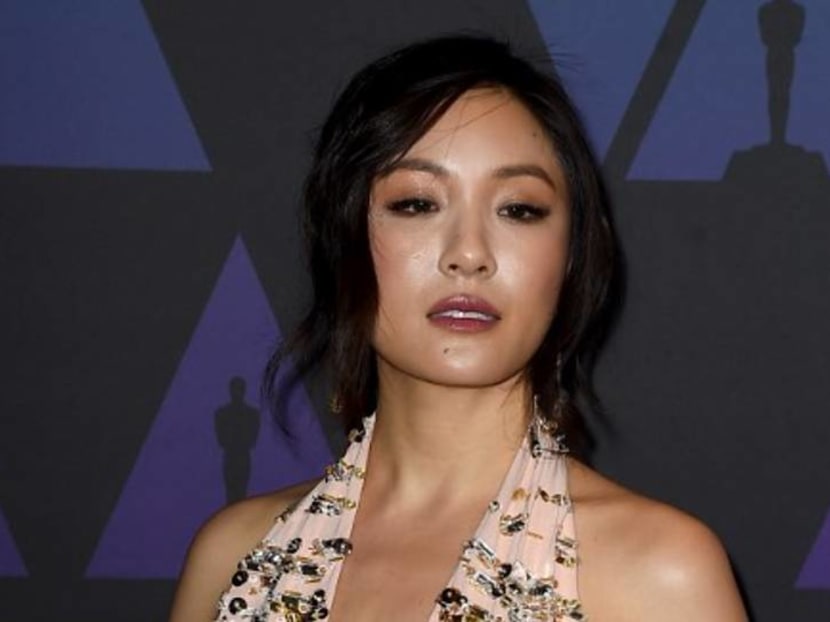 Crazy Rich Asians received two nominations at the Golden Globes, for Best Motion Picture in a Musical or Comedy, and Best Actress for leading lady Constance Wu.
The movie based on the Kevin Kwan book will be up against Mary Poppins Returns, Green Book, The Favourite and Vice, which had the most movie noms with six.
Wu, meanwhile, will be pitted against Emily Blunt (Mary Poppins Returns), Olivia Colman (The Favourite), Elsie Fisher (Eighth Grade) and Charlize Theron (Tully).
The nominations were announced Thursday (Dec 6), with the ceremony held in Los Angeles on Jan 6.
Wu's nomination marks the first time in more than half a century since an Asian-American woman was nominated in the category.
"I woke up I looked at my phone and I saw that I had a lot of missed calls and text messages from my publicist being like, 'Wake up! Wake up! Wake up! You need to do interviews,'" the Fresh Off The Boat actress told E! News by phone.
Wu also spoke on the phone with director Jon M Chu. "Talking to Jon, who has really been such a fearless leader … that was really cool. I mean, the movie he made is being recognised on one of the biggest award shows. To share that with him and to talk with him, it was really cool."
Wu also reflected on the significance of her nomination, which comes way after Miyoshi Umeki's nomination in 1962 for Flower Drum Song (the Japanese-American had also won an Oscar for best supporting actress in another movie five years earlier).
"I feel very ... lucky and grateful. But if it is a torch, it's one that I'm not carrying alone. I know that I've been a very vocal person politically in regard to my activism, but then there are also so many other forms of carrying this torch," she said.
She added: "For most of us, I think except for me, this was the first time that we were in an American movie or TV show where we weren't a token Asian. And when you're not the token, and when the story is about you, you don't have to explain your place in the story. You can just tell a story."
The nominations announcement followed earlier news of Grey's Anatomy star Sandra Oh sharing co-hosting duties, the first actress of Asian descent to do so. Oh also has a nomination for lead actress in a drama series for the murder-mystery Killing Eve.
"I think this recognition is long overdue for her. And for her to not only be centered in the story Killing Eve, but also kind of the Golden Globes is … so cool! She's so talented, a true pioneer," Wu told Vulture.
As for what Wu will be doing to celebrate, she added: "Actually, tonight I'm celebrating (Crazy Rich Asians co-star) Henry Golding because I'm going to the GQ Men of the Year Party to celebrate him. He's the first Asian man to be a "Man of the Year" on GQ so that's going to be a great day! We'll probably have some Champagne."
Aside from Vice, other movies that received a handful of nominations were the musical A Star Is Born, historical comedy The Favourite and road trip movie Green Book.
Limited series The Assassination Of Gianni Versace won the most nominations in the television category with four nods.