Creative Capital: The family handcrafting rice wine in Singapore with an heirloom recipe
Danny Ng, son of W Rice Wine founder Sharon Ng, wants everyone to know that rice wine is not just a good food product, it also embodies part of Singapore's gastronomic culture and heritage.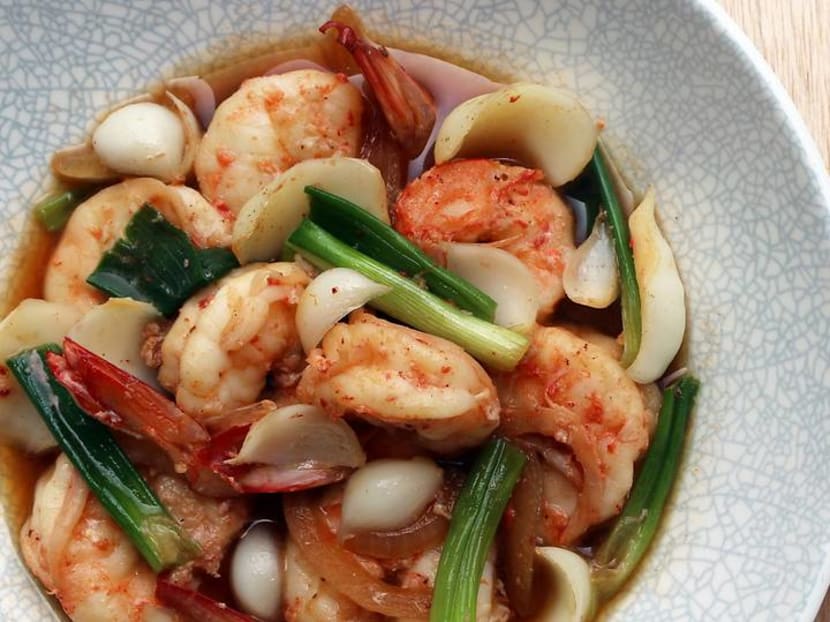 Two years ago, I learned how to make red yeast rice wine. I travelled to Fujian to visit the town that produces 80 per cent of China's red yeast rice; learnt how to brew the wine; and also learnt an old Peranakan recipe that uses a fermented red yeast rice and tiny shrimps.
Through that experience, I started to appreciate and love this traditional ingredient. I found that the lees could add a wonderful depth to certain recipes, and the wine was the X-factor that could make certain dishes stand out.
But making the rice wine, and the lees is, to be honest, quite a pain. It's time-consuming and laborious. You also need to wait for weeks before you're able to start using your concoction.

Enter W Rice Wine. Hand-crafted in Singapore with an heirloom recipe that dates back to 1931 and handed down for generations, this brew is aged in traditional clay barrels to produce a premium rice wine.
Launched only last year on Aug 9 by founder Sharon Ng, W Rice Wine is still in its infancy. Ng's son Danny, who is helping his mother with branding and marketing, said his family "wanted to start small and build a following before taking larger steps".
Danny, who is an architect by profession, also joked that the family's ultimate dream is to see their products on shelves in Changi airport alongside other local brands. And why not? After all, the nutritious wine lees – a result of the wine making process – also makes an excellent and delicious nourishment for post-natal recovery. 
THE BRAND PACKAGING SAYS SINCE 1931 BUT YOU WERE ESTABLISHED AS A RETAIL COMPANY ONLY LAST YEAR. WHY IS THAT SO?
1931 was the year my grandfather landed – illegally – in Singapore for the first time at the age of 13 before going back and forth a few times. Eventually he married my grandmother in China and brought her and the kids over to Singapore. By then, he had settled in as a carpenter craftsman here in Singapore.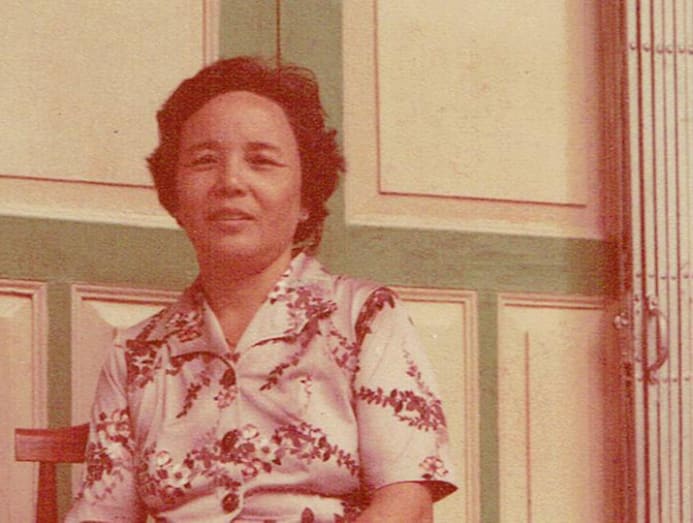 Ever since my grandparents settled here in Singapore, they have made rice wine brewing a yearly affair – it's a common family tradition in China that they brought with them. Through the years, relatives and friends who have tried the rice wine have been encouraging us to start a retail brand for W Rice Wine.

It was only after our grandfather's passing in 2017 that we decided to do research into what we took for granted. We decided to learn a lot more about the craft and history of making Chinese rice wine. After a year of research and groundwork that included sourcing for bottling equipment, the best quality bottles and designing the brand, we established W Rice Wine in 2019.
HOW HAS THE METHOD OF BREWING THE RICE WINE CHANGED SINCE THOSE EARLY DAYS?
The method of brewing rice wine hasn't actually changed much at all. Brewing methods were well recorded in detail in Qi Min Yao Shu (ancient agricultural text) which recorded 1500-year-old Chinese agronomy, sericulture, horticultural processes.
This, of course, included rice-wine brewing methods. With the process recorded for people to access, interested brewers could learn proper techniques. As a result, many fine rice wines emerged after one another and flourished over the years.
CAN YOU WALK US THROUGH THE BREWING PROCESS THAT YOU USE?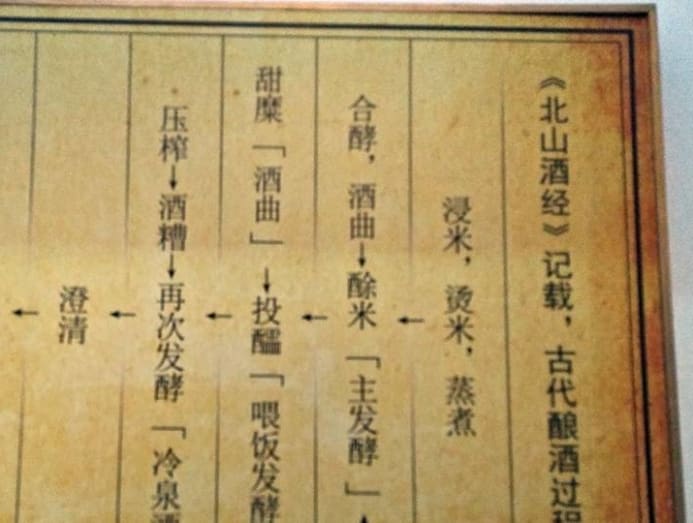 We are still brewing by the traditional method that has been used since the Qin, Han, and Song dynasties. As mentioned, we're lucky because the processes were recorded in detail. They were also refined and matured over the years.

You start by selecting quality white full glutinous rice grains. You need to sieve these thoroughly to get rid of any impurities. The rice is then soaked overnight to ensure that the grains cook well. After that, you rinse and wash the rice a few times until the water is clear. This is very important.
Next, you steam and cook the glutinous rice evenly. Once cooked, you need to lay the steamed glutinous rice to cool. Once cool, place the rice into a fermentation pot and stir evenly after mixing with red yeast.
We source our red yeast from a supplier here in Singapore that import products from China. Leave mixture to ferment for several weeks. Once ready, insert a rattan harvest basket into the pot to compress and wait for the liquid and sediment – lees – to separate. The clear rice wine is ready to be harvested once the sedimentation is completed.
We then cook the rice wine and then lay it to cool thereafter. We find it best to store it in earthenware pots and kept cool.
WAS THE RICE WINE A MAJOR PART OF YOUR UPBRINGING OR WAS IT SOMETHING YOU BECAME MORE AWARE OF AS YOU GOT OLDER?
This is definitely something that I became more aware of as I got older. It was only as an adult that I realised that this heritage craft is something really unique to my family and closely tied to our roots and heritage as Singaporeans.
COULD YOU SHARE WITH US THE ANNUAL BREWING TRADITION IN YOUR FAMILY?
Chinese Rice wine is closely tied to the notion of birth and celebration. Before we decided to establish ourselves as a retail company last year, we only brewed one pot per year and the tradition was always to brew at the end of the year.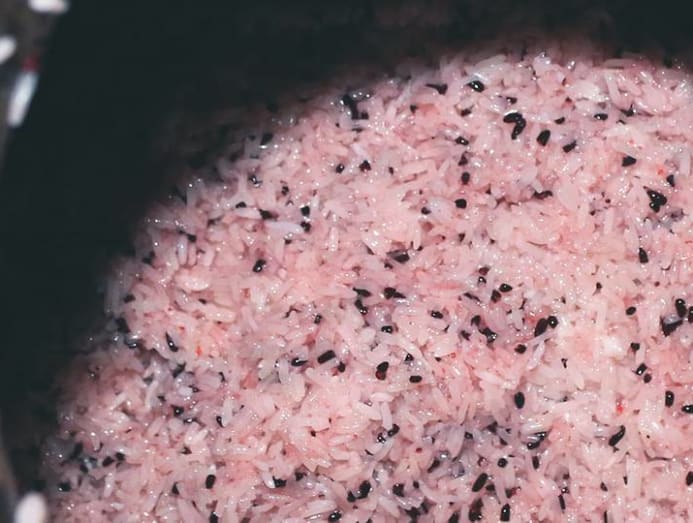 This is because the cooler temperatures in December are most ideal for the fermentation to take place. These conditions produce the finest quality of rice wine and the "harvest" is perfectly timed in line with the festive celebrations of spring and Chinese New Year. We would always bring the wine back to my grandparents for them to taste and approve of. 
WHAT ARE THE HEALTH BENEFITS OF COOKING WITH RICE WINE LEES AND THE WINE ITSELF?

The rice wine lees is the concentrated essence of the brew. It contains amino acids, proteins, vitamins and minerals. Specifically, Gamma-Aminobutyric Acid (GABA) is produced from the fermentation process. GABA helps to lower blood pressure, relieve anxiety and stress. That's why a lot of elderly like to sip the wine before they go to bed.
Former Chinese leader Deng Xiaoping was actually ordered by his doctor to sip a cup of rice wine before going to sleep every night as a way to reduce his anxiety and stress.
Also, oligosaccharides and statins, from the red yeast, are present as a result of the fermentation process. They lower cholesterol in the human body and are responsible for improving the immune system function while also reducing inflammation at the same time.
In summary, natural health benefits include lowering cholesterol, reducing inflammation, improving immune system functions, lowering blood pressure, relieving anxiety and stress, promoting good stomach health, and promoting blood circulation.
IS THE WINE YOU BREW ONLY FOR COOKING? DO YOU HAVE PLANS FOR AN AGED WINE THAT IS FOR SIPPING AND GENERAL DRINKING?
The rice wine we brew is not only for cooking; it can be sipped as well. And yes, we do have our secret stash of aged rice wine and have exciting plans ahead in the coming years to produce more for sharing with our customers.
ANY FAVOURITE RECIPES INVOLVING EITHER RICE WINE OR WINE LEES?
We have two favourites. A delicious pan-seared yellow croaker steamed in premium rice wine and a heavenly pork loin and kidney soup with premium rice wine.
ARE ALL YOUR RICE WINE HAND-CRAFTED? ARE YOU ONLY PRODUCING SMALL BATCHES AT THE MOMENT?
Yes, all our rice wine is hand-crafted. We are producing about 80 to 100 bottles per month currently. When we soft launched the band on National Day last year, we only had a traditional earthenware pot that could produce around 20 bottles.
As more people tried it, the orders started to increase and we had to work fast and around the clock to source for more of traditional brewing equipment to increase the amount of handcrafted rice wine.


HOW DOES ONE TELL THE DIFFERENCE IN QUALITY BETWEEN DIFFERENT GRADES OF RICE WINE AND WINE LEES? WHAT SHOULD ONE BE LOOKING OUT FOR WHEN TASTING?
You should judge based on four criteria: First it's colour. Good rice wine should have good clarity in colour when placed against a lit backdrop.
Next is aroma – it should have a mellow and pleasant, mature fragrance. Thirdly, it's taste. The flavour should have hints of sweetness, savoury, bitter, acidic and freshness.
And finally, character. The rice wine should exhibit a harmonious combination of the above. That is characteristic of the finest brew.
WAS STARTING THE COMPANY DAUNTING?
That is a definite yes. It was quite a challenge in all respects as we had little or no prior experience in this industry. There were challenges at every single phase of the start-up –from sourcing the bottles to getting the sealing machines to work.
At the same time, we had to time our harvests perfectly to match up with increasing customers' orders while concurrently sourcing for more equipment.
WHAT HAS BEEN THE GREATEST AND HAPPIEST PART OF THE PROCESS SO FAR?
We think the most rewarding part of the process would be seeing the joy from our customers who have used, tasted and wrote in to say that this is the best rice wine they have tasted so far.
WHAT DO YOU HOPE TO ACHIEVE WITH W RICE WINE?
We started W Rice Wine with the pure intention to retain a piece of our heritage through sharing this artisanal craft with more people. We often joke that the dream would be to have our rice wine displayed alongside other Singapore brands at the airport. For now, it's still a dream.
HOW HAS STARTING THIS BUSINESS WITH (AND FOR) YOUR MOM AFFECTED YOUR RELATIONSHIP WITH EACH OTHER?

It hasn't in any way actually. In fact, the whole family is working nicely together and every single person has been encouraging the other family members in different ways.

WHAT SHOULD PEOPLE NOT FAMILIAR WITH THIS PRODUCT KNOW AND UNDERSTAND?
That rice wine has part of China's and Singapore's culinary heritage for many years. It's not just a good food product. This artisanal food embodies a part of our gastronomic culture and heritage.