Creative Capital: This French-Javanese florist and singer calls Singapore home
Aude Giraud launched her singing career in early 2021. You may know her by the stage name Flanery.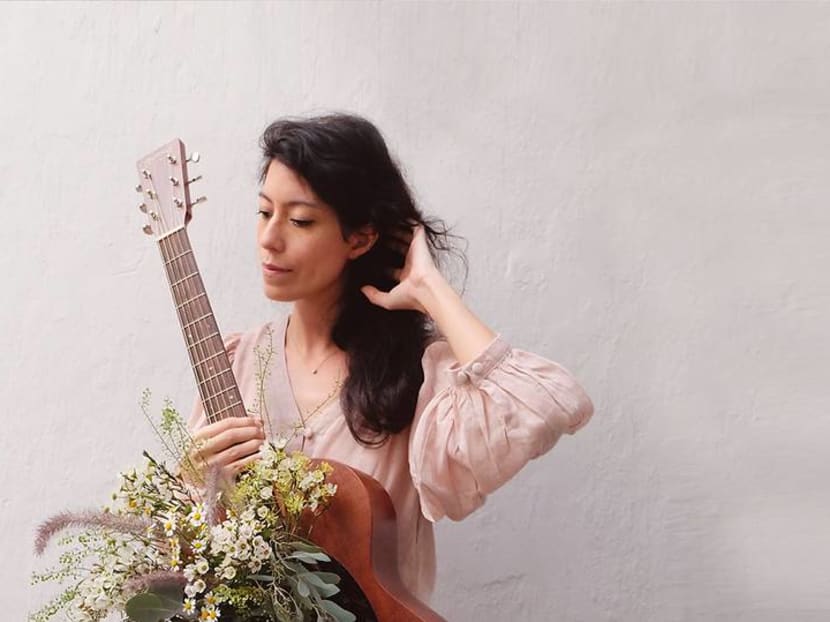 For 36-year-old Aude Giraud, 2021 is a year filled with new beginnings. She is expecting a baby girl in March. She has also launched a new career. Going by the stage name Flanery, Giraud has reinvented herself as a singer-songwriter. Her first single Oh Boy dropped at the start of the year. Layers, her second single, will drop in April.

Giraud is a multi-hyphenate best described as boho chic. She arrived in Singapore as a writer and photographer; one of her gigs was the regional correspondent for French publisher and events company Le Fooding. Within a few years, she transformed herself into one of the city's most unique florists, drawing upon 18th-century botanical drawings as the inspiration for her bouquets and arrangements.

While her business Ask a French Flowers is still running, Giraud's focus is now on her music and motherhood.

YOU HAVE WHAT A FRIEND OF MINE LIKES TO CALL AN ECLECTIC CAREER. IS THERE A COMMON THREAD THAT TIES TOGETHER THE MANY THINGS YOU HAVE DONE?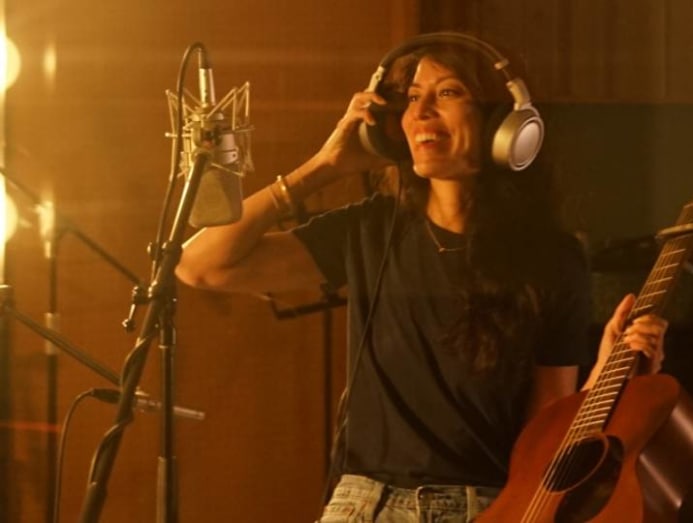 Storytelling and passion. When I was a journalist, it was about interviewing and telling other people's story. With flowers, I convey the sender's message – flowers hold a very special language. You can say a lot with different breeds, colours and texture. And with music, I think it's when I go the deepest in terms of storytelling.

I write songs inspired by my own experiences and/or stories I strongly relate to. The beauty of it is that people can interpret them their own way and make them their own. There's no manual guide to a song, you create something that will become something else to others and hopefully heal the soul with your core message.

YOU HAVE QUITE AN INTERNATIONAL BACKGROUND? WHAT BROUGHT AND HAS KEPT YOU IN SINGAPORE?

I have a deep connection with Singapore. My French father remarried a Singaporean. I used to visit Singapore every holiday since I was 7. It became my second home. I always wanted to live here. That opportunity came six years ago when I decided to live abroad. I wanted to be in an English speaking country with the possibility to travel in an interesting region. Plus, it's not far from Indonesia – my Javanese mother lives half of the year in Bali and Flores.

YOU WERE A WRITER AND PHOTOGRAPHER WHO BECAME A FLORIST. HOW DID THAT HAPPEN?

Intuition, not being afraid of changes and opportunity. Singapore is so green. Although it's a very modern city, nature takes over concrete. Back then, I was living in Tiong Bahru and going to the wet market twice a week to buy flowers. It became an addiction. I started to make my own bouquets. Friends started asking me to create for them and by word of mouth a luxury brand got interested. That was when I realised it was time to start a business.

Ask a French was actually the name of my lifestyle blog at first. It was named after the fact that nobody outside of France can pronounce my surname Aude.

WHAT PERSPECTIVE DOES ASK A FRENCH FLOWERS BRING TO ARRANGEMENTS AND BOUQUETS THAT YOU FELT OTHERS DIDN'T?

At that time, there weren't many European freestyle-garden style florists. I also see floristry as an art and I am very much inspired by still life paintings. My main source of inspiration has always been Pierre-Joseph Redoute, Marie-Antoinette's botanical painter. I think it's interesting to be inspired by drawings and not photographs so that you're not trying to replicate but more let your imagination run wild.

SINCE LAUNCHING THE BUSINESS, WHAT HAS BEEN THE MOST CHALLENGING JOB YOU'VE ACCEPTED?

Sending flowers to Bintan for a wedding and not being able to be there to monitor the logistics. In the end it went very well and the team there did an amazing job following the guidelines.

DO YOU THINK THAT FLOWERS ARE FOR SPECIAL OCCASIONS OR SHOULD PEOPLE HAVE FLOWERS IN THEIR HOMES AT ALL TIMES?

Like Claude Monet says, "Je dois avoir des fleurs, toujours et toujours" which means, "I must have flowers, always". Whether it's fresh or dried flowers, or plants. Nature makes a big difference to a space. Try walking into a room without nature. Then try walking into the same room after adding some flowers or plants. You'll see it has gain presence and humanity.

WHAT WAS 2020 LIKE FOR YOU?

I used to be an avid traveller so it was a big lifestyle change. Looking back, I try to see 2020 as a positive year. It helped me to refocus on what's really important and matters. It was a year that taught me to live in the present.

YOU HAVE JUST RELEASED YOUR FIRST SINGLE. IS MUSIC YOUR FOCUS NOW? ARE YOU ALSO RUNNING THE FLORAL BUSINESS?

Music is my main focus right now as I have an album ready for release. Over the past two years, I have been making music while also running my floral business. Having an artistic project and a creative business at the same time is a lot of work but passion helps.

TELL ME ABOUT FLANERY. WHO IS SHE AND HOW IS SHE DIFFERENT FROM AUDE?

Flanery is Aude the singer-songwriter. She is a wanderer, someone who follows her intuition and strongly feels she needs to express her feelings through music. Someone who wants to share emotions and who wants to create songs that could be a shelter when it rains.

WHAT HAS THE PROCESS OF WRITING AND RECORDING MUSIC LIKE FOR YOU?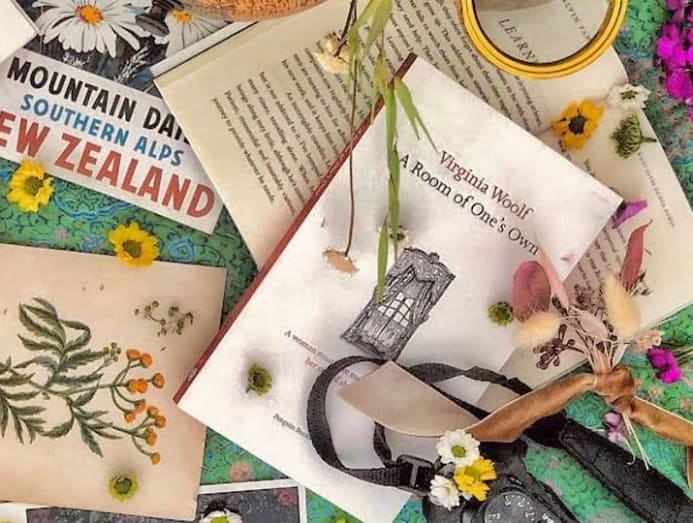 I isolated myself in a cabin overlooking hills and the ocean in Gisborne, New Zealand, to write most of the songs. Gisborne is where Captain Cook first landed in New Zealand and the first place on earth that sees sunrise.

I needed to be alone and away from daily distractions. I read a lot of literature. Oh Boy, my first single was inspired by the ambiance of F Scott Fitzgerald's The Great Gatsby.

I worked with producer Leonard Soosey who sees music as an art and a craft for the recording. To me, being surrounded by the right people who understand where you're going is key. We used sounds – Sri Lankan jungle crickets, rain drops, and Lion Dance percussions – captured on my phone during my travels and in Singapore to create beats and textures.

And when recording my voice, I felt better doing it with the lights off. That helped me to focus better and completely let go at the same time. The whole time, I had in mind painter Pierre Soulages who uses darkness to let light in; he was quoted as saying, "du noir emane la lumiere".

CAN YOU DESCRIBE YOUR WORK? WHO OR WHAT HAS INFLUENCED YOUR SOUND?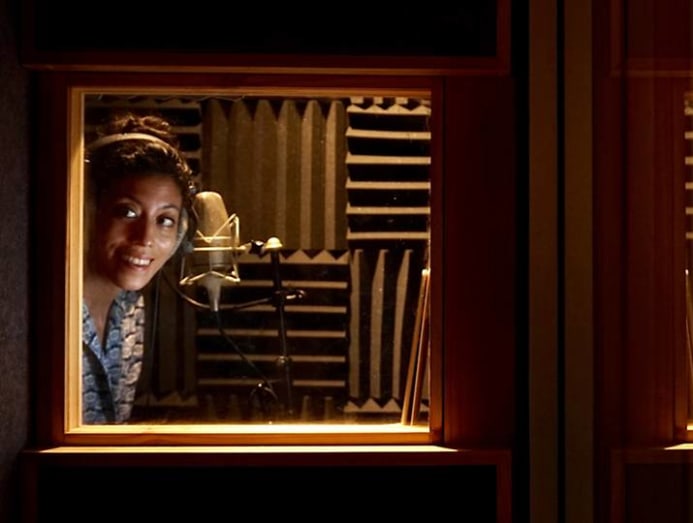 It is Indie and folk-influenced by singer-songwriters Leonard Cohen and Sufjan Stevens whom I admire. I play the guitar and the instrument plays a central role in my music. But in some songs, I explored and used bits of EDM. I also listen to a lot of young English musicians. At the top of my list right now are Novo Amor, Billie Marten, Fenne Lily.

ARE YOU NERVOUS ABOUT HOW PEOPLE WILL REGARD YOUR WORK?

I try not to. Because if you think too much about it, you can't be yourself and create.

HOW WOULD YOU DEFINE CREATIVITY?

I'm like a sponge. There's a phase of incubation, sometimes very subconscious. And a phase of expression where there's an urge to let things out and put them on paper. It's a constant cycle. I have lots of drafts. Creativity is, to me, not being scared of going deep inside and letting things flow.

IS SINGAPORE A PLACE THAT EMBRACES CREATIVITY OR A PLACE THAT CREATIVES HAVE TO BE DOGGED IN PURSUIT OF THEIR CRAFTS?

I think for a creative it's the same everywhere; you need to always look around you for inspiration and people to exchange with. Singapore is not like Paris, New York or London. It's not bustling with cultural things happening all the time. But it's not impossible to embrace creativity here. Plus, as the crowd is smaller, it might be more enthusiastic.

YOU PREVIOUSLY WORKED WITH LE FOODING, SO I WILL ASSUME YOU ARE QUITE THE FOODIE. WHAT ARE YOUR FAVOURITE RESTAURANTS FOR DATE NIGHT WITH YOUR HUSBAND, A GIRL'S NIGHT OUT WITH FRIENDS, AND TO BRING FRIENDS FROM OVERSEAS WHEN VISITING?

I'm not a night owl. I like breakfast and coffee shops the most. I like to go to Tiong Bahru Market for chwee kueh. In my neighbourhood Joo Chiat, I like the coffee at Homeground Coffee Roasters. Chin Mee Confectionary is reopening and I'm very excited. There's also a brand new bakery in Serangoon called Chu and Co with a yummy Vegan option by Chick Pea and berries. Oh and I love Roti Prata at Mr and Mrs Mohgan's. You need to get up very early for that though.