Creative Capital: This award-winning Hong Kong mixologist is shaking things up in Singapore
Winner of the Diageo Reserve World Class HK & Macao competition in 2019, Shelley Tai heads up Nutmeg & Clove.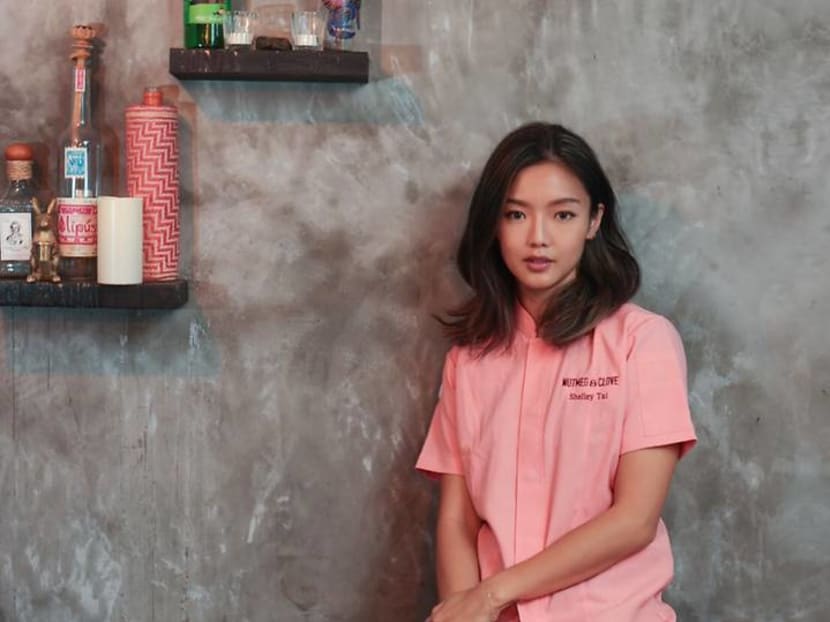 One of the most innovative bar owners here in Singapore must be Colin Chia, the founder of Nutmeg & Clove. Chia is an industry veteran and heavyweight who, before he owned and operated his own bars, was the Asia-Pacific Commercial Head of Diageo, and the man partially responsible for making Diageo's World Class one of the industry's most respected competitions. 
I had previously featured Colin in this column last year, while he was looking for a new space for Nutmeg & Clove, which finally re-opened on Purvis Street at the start of 2021.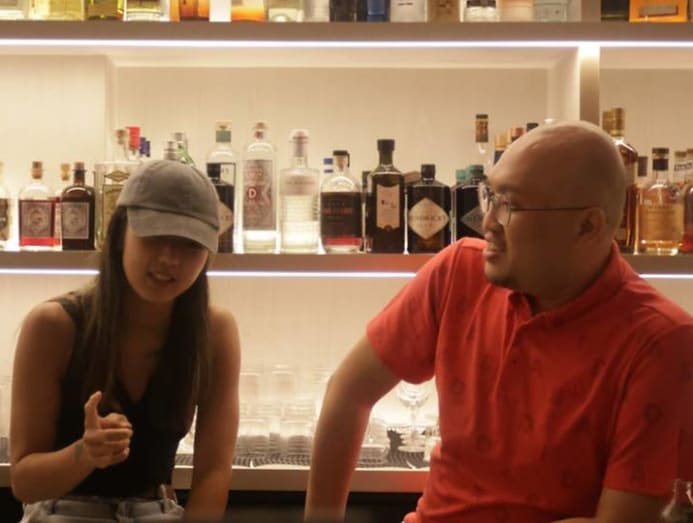 Along with the new digs, Chia brought in a new and celebrated young bar manager. Shelley Tai, formerly of the Quinary in Hong Kong, was the winner of the Diageo Reserve World Class HK & Macao competition in 2019. When she moved here, I started to follow her IG feed. During our most-recent semi-lockdown, I was amused and intrigued enough by her posts to want to learn more about this talented and creative new arrival to our shores.

HI SHELLEY, WHAT GOT YOU INTO MIXOLOGY?
At the time, I was young and really just needed a job for food and rent. I also figured bartending would also be fun to do at the time. I never thought back then it would become my career, but now, so many years later, I still love what I do.

WHICH WAS THE FIRST BAR YOU WORKED AT?
The first bar I worked at as a full-time bartender was FINDS, a Nordic restaurant in Hong Kong. It was a great place to learn as it was very cocktail focused despite being a restaurant. We were already making caviars and foams back then. And that was 10 years ago!

WHAT WAS THE HARDEST PART OF LEARNING THE ROPES?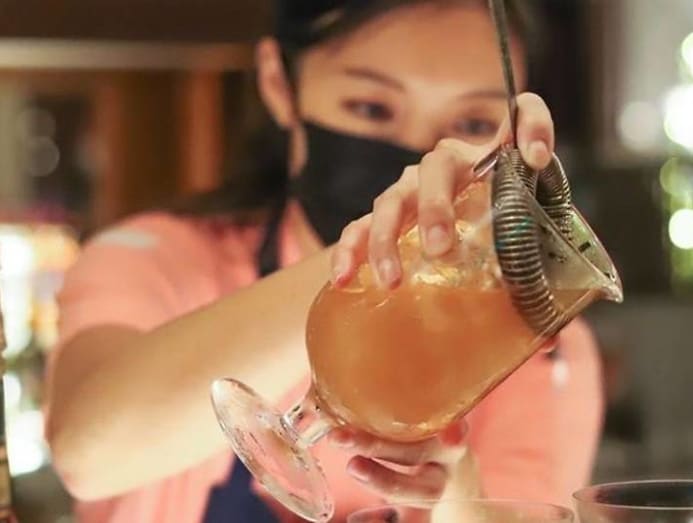 Patience. When you start your career in bartending, you have to be okay to start from the bottom and pick up skills and experiences along the way. I spent some time working as a barback, supporting the bartenders doing tasks like washing glasses, replenishing the bar, and cleaning the counters and the bar itself, for quite a while before I was allowed to actually make drinks.

WHAT WAS THE FIRST ORIGINAL CREATION YOU WERE REALLY PROUD OF? 
The first recipe I created and was proud of was called Yuk Bing Siu. I made that drink at Quinary, a fabulous cocktail bar helmed by Antonio Lai, two years ago. I was so happy when I could create a signature drink that Antonio was proud to serve. The Yuk Bing Siu is made with mezcal, apple brandy, toasted rice and amaro.

WHAT IS YOUR OWN CREATIVE PROCESS WHEN CREATING A NEW DRINK?
I don't have a precise set of steps, but I like to draw inspirations from daily life, things that I ate, saw or experienced.

YOU'VE WORKED AT CLUBS, RESTAURANTS AND SPECIALIST COCKTAIL BARS. ARE THERE DIFFERENCES AND DIFFERENT CHALLENGES IN EACH KIND OF ESTABLISHMENT?
Different kinds of establishments means a different pace and different customer expectations. Working in restaurants require multi-tasking skills, whereas working in nightclubs is super fun but physically draining due to the high volume service… and also the drinking! You are often asked by guests to have a drink with them. Of the various kinds of places I have worked, I feel that a dedicated cocktail bar is more suitable for me right now because it allows me to be creative and focus more on flavours and techniques.

YOU WERE THE DIAGEO WORLD CLASS HK & MACAO BARTENDER IN 2019. TELL ME ABOUT THAT EXPERIENCE AND WHAT IT WAS LIKE WHEN YOU COMPETED AND WON?
To be honest, I am not a very competitive person. However, competitions offer me great opportunities to commit errors, to learn from them, and to grow. For me it's not about winning, it's about showing my best.

Winning the Diageo World Class competition felt incredible. I actually did not expect to get so far. I was up against so many other great finalists. Once I saw who I was competing against, it seemed impossible at the beginning. But then, all of a sudden, things started to come together, and I realised coming out on top was not impossible at all. I had also spent days and nights practicing for the competition, so it was very fulfilling to be recognised for my work.

WHAT DO YOU LOVE MOST ABOUT YOUR JOB?
The bar is one of the few places that brings people together from all walks of life. It has given me the opportunity to meet and connect with different people, and I have built many strong friendships through it.

HOW DID YOU COME TO SINGAPORE AND NUTMEG & CLOVE?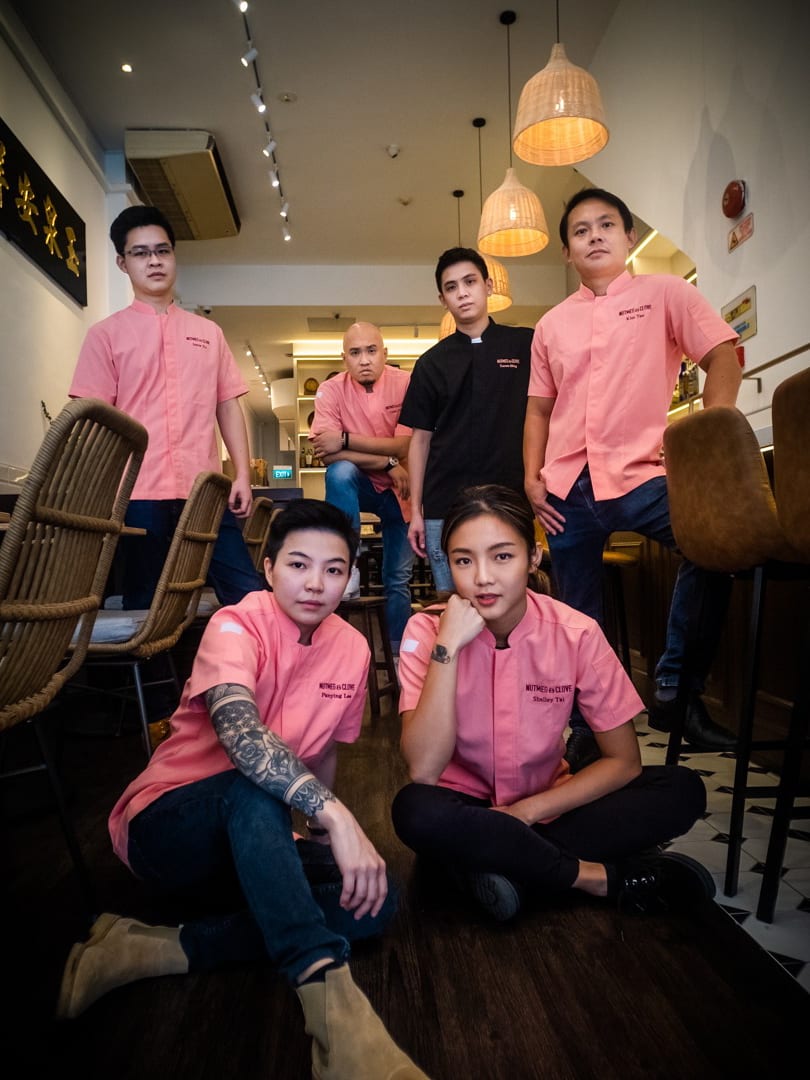 I met Colin briefly during a guest shift he did at Quinary in Hong Kong.

Last year, I was originally planning to move to New York City. I received a job offer there that was really exciting. Then COVID-19 hit and I had to change my plans. Coincidently, Colin called me at this time – it was perfect timing. He asked if I wanted to join him and his team at Nutmeg & Clove. I had been looking for an opportunity to venture outside of Hong Kong so I promptly accepted. I was very excited about the move and the opportunity he gave me.

I KNOW THINGS HAVE BEEN A LITTLE CRAZY FOR YOU GIVEN THE LOCK-DOWNS, BUT WHAT'S IT BEEN LIKE IN SINGAPORE SO FAR?
Actually it's been great. I was happy to move to Singapore in midst of the pandemic especially because I wasn't able to travel at all last year. Being in a completely new environment allows me to be more mindful and present to what I do. Oh, and I love the hawker centres here. Love local Singaporean food

WHAT IS THE BIGGEST MISCONCEPTION ABOUT YOU?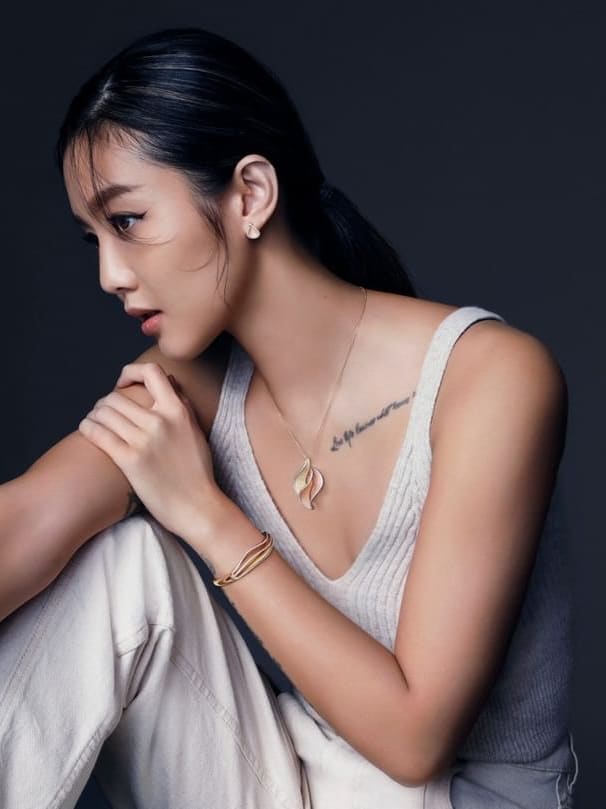 Some people might perceive me as arrogant or unfriendly outside of work. The truth is that I am just quiet. And while I know this, and have been trying to be more outgoing, I have to agree that I'm not the best when it comes to breaking the ice with new people. Fortunately, this doesn't affect my professionalism at work. Once I am behind the counter, I work hard to make my guests feel happy to be served by me.

WHAT IS THE BEST THING TO EVER HAPPEN TO YOU BECAUSE OF YOUR JOB?
Going to Rotterdam and Glasgow for the Diageo World Class global final. Not only because I love travelling, but also because it was such a great chance to meet inspiring people from my industry from around the world. It was a really unforgettable experience.

I READ SOMEWHERE YOU ARE AN ACCOMPLISHED CHEF, IN ADDITION TO BEING AN AWARD-WINNING BARTENDER. HAVE YOU PRESENTED ANY DISHES TO COLIN THAT HE MIGHT WANT TO ADD TO THE BAR'S FOOD MENU?
I love to cook a lot at home, but I will leave the menu planning to the professionals.

WHAT IS YOUR OWN FAVOURITE DRINK WHEN YOU'RE NOT WORKING?
When I am out or even at home, I always start with an ice-cold whisky highball.