Creative Capital: The working mother who wants you to reimagine your relationship with lounge wear
Given that these are the clothes one spends the most time in, Beddoni's Sharon Ngiam wants her customers (and their kids) to put on restwear that contribute to an enhanced sense of well-being.
For some people, work from home means dressing like a slob. Or dressing to amuse. Take the increasingly popular Instagram account @wfhfits that showcases what people are wearing as they check into their home offices. As you can imagine, the posts that get the most likes feature the most extreme or incredible outfits.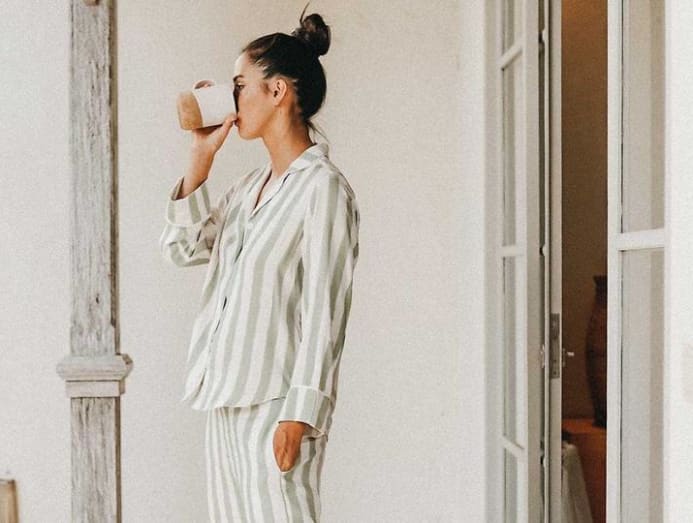 Indeed, dressing somewhat respectably for the work day, even if you're at home, is important. One of the more elegant work-from-home wear available on the market actually comes from a local Singapore brand called Beddoni (www.beddoni.com). My wife was sporting some pieces recently and when I asked if there were men's outfits available, she shook her head.

Beddoni, launched by former banker Sharon Ngiam exactly one year ago, only makes clothes for women and little girls. In particular, I absolutely love the old-fashioned pajama pieces that are equal parts great for lounging around in bed and tackling the work day's emails and calls. It's not often I get jealous over my wife's outfits, but whenever I see her in Beddoni's Ellery or Zoe tops in black with white piping, I sigh wistfully.

We talk to Ngiam about her brand's first year anniversary, complain about the lack of menswear and chat about her journey thus far.

TELL US MORE ABOUT BEDDONI
Beddoni is a ready-to-rest line offering comfortable, timeless off-duty night and loungewear pieces with no "wear by" date that, after the day's chaos, our customers can look forward to lounging in.
We would love for our customers to reimagine the relationship they have with restwear, or lounge wear, given that these are the pieces they'll spend the most time in. Putting on beautiful restwear is one of the smallest and simplest ways to take care of, and feel good, about themselves.
Our collection currently caters to both women and children. The pieces have been designed so that our sartorially minded customers can also work our separates into their daytime rotation, given our pieces' round-the-clock appeal.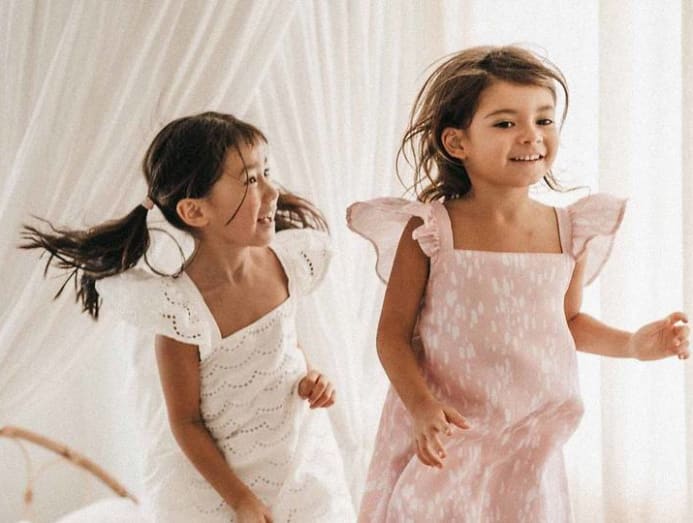 WHO IS THE IDEAL BEDDONI CUSTOMER?
As I worked on the brand, I set my sights on the woman that I was hoping to serve. I see our ideal customer as one who does her research, values style but in a way which does not compromise her lifestyle or individuality. That is to say, she wears the clothes, they don't wear her. Fashion is a tool but not a daily costume.
The beauty of this product category is that it caters to a wide range of women, and is as versatile as the woman wearing them. It personally means a lot to me to see how different customers choose to wear the label according to their own styles and lifestyles.
I hope to serve contemporary, modern women with active lives looking to spoil themselves with off-duty pieces that have comfort and character. We also design for the customer who consciously believes in buying less and buying better quality products as a basis toward a richer, more sustainable lifestyle.
HOW MUCH OF THAT CUSTOMER IS YOU?
I consider myself a modern woman and mother tethered to reality. I have no problem finding brands that resonate with me in terms of ready-to-wear or accessories, but this was one category which always felt like an afterthought.

Ultimately I wanted pieces that I can look forward to as my marker that it's time to unplug, pieces that contribute to an enhanced sense well-being. Almost akin to a uniform for my everyday life which makes me feel comfortable, restful yet still powerful. It really is about dressing for myself – not for the male gaze or for others.

As a mother, one of the deepest connections I share with my two young children is during the most intimate of family moments – getting them ready for bed. Personally I was not willing to succumb to a sea of dreary, cookie cutter and TV-character laden offerings, so incorporating a children's line to the collection was also important to me.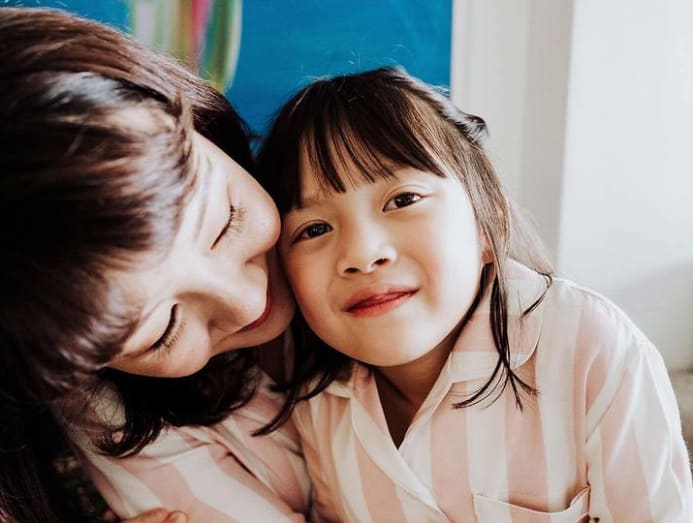 I really do want to encourage a habit for my kids of wearing simple, satisfying pyjamas. There aren't many brands out there that offer an elegant product line for mothers and children to bond over and relax in.

DO YOU MISS YOUR FORMER CORPORATE LIFE AND THE BANKING WORLD?
I used to but more for social reasons and there are times when I do miss the structure and predictability. Other than that, I can't say I miss the insane hours and travelling involved!
WHAT EXPERIENCES FROM BANKING PREPARED YOU TO SET UP AND RUN BEDDONI?
I'm not afraid of hard work, and the years in banking prepared me for the kind of persistence and drive required to start and build a brand in this space. During my time in banking I worked mainly with regional clients so I was used to flying alone and dealing with businesses in regional cities. Of course the ability to manage financial models is also very helpful.
WHAT DIDN'T?
Clearly coming from a non-design background meant many parts of the process felt so unknown and at times daunting. For the second collection, I worked closely with a designer. Having someone else as a sounding board for the choice of fabrics and designs was invaluable.
Entrepreneurship also has such drastic ups and downs that I don't think the stress in banking –  even on the worst of days – is wholly comparable. There is also an incredible amount of self-discovery that has to happen on this journey – besides some level of grit, there is also the ability to handle criticism and days of feeling absolute deflation, to be able to adapt to change and be able to make swift turns when things don't work out, like factory mishaps.
That previous life in banking also didn't prepare me for the depth of emotions I feel whenever I see the final finished product after a long gruelling process of product development. I remember that surreal feeling during our first photoshoot. I actually cried. It also didn't prepare me for the amazing pinch-me moments whenever I witnessed how the brand resonated with a customer.
TELL ME ABOUT DEVELOPING THE BRAND.
I first spent about two years incubating the brand from my kitchen, cold calling suppliers and factories and figuring out everything from how to source for fabrics, negotiate with factories, and packaging and logistics. Along the way it was often disheartening. My idea met with quite a lot of "nos" initially. My brother connected me with Caroline Maguire, the Fashion Director of Shopbop, and I flew to New York to meet her and that meeting was pivotal in my decision to really go all out and pursue the idea.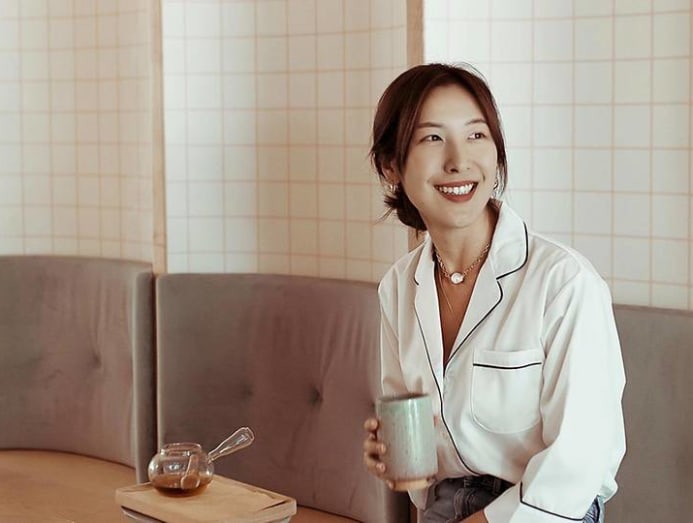 The brand was launched online in April 2019 with a modest collection consisting of a small offering of women's and children's sleepwear sets. Pursuant to that, I wanted to involve other creatives in helping me come out of the gate with a fuller collection, stronger print design focus, as well as to help refine the branding. This culminated in a rebranding alongside a new website and the second collection was released in November last year.
WHAT HAS BEEN THE HARDEST PART OF THE PROCESS AND THE MOST EXCITING?
The hardest parts really were trying to find suppliers and manufacturers who were willing to support the brand. Our initial small batch production quantities don't win us any points. Plus I am not a trained designer and had no insider connections. Looking back, I found myself constantly oscillating between an immense stirring to pursue this passion project and self-doubt about being able to execute the idea. Thankfully we found niche family-owned manufacturers who were willing to come on board.
I really wanted to try my hand at nurturing small humans while running a small business. It can be incredibly tough as most working mums will tell you.
Some days you feel like you've hit the sweet spot but on most days the struggle is real. Becoming a mother was in many ways the catalyst for starting the brand and I also wanted to set a positive example for my kids.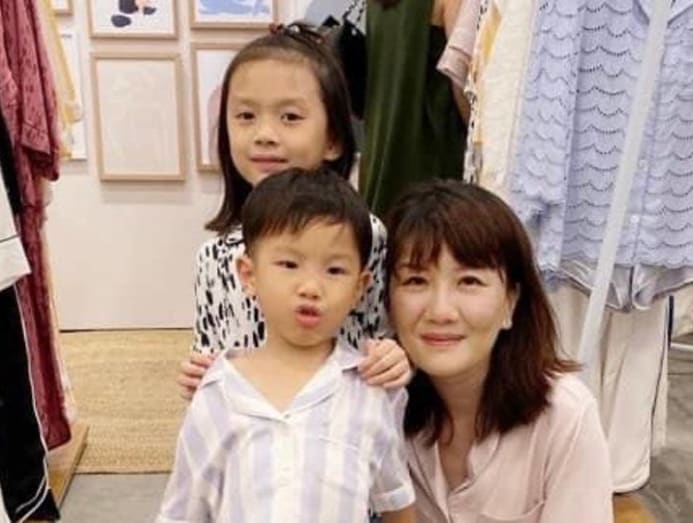 The most exciting times have been when the team and I have thought about ways to add little moments of joy and beauty into brand – everything from little touches to the products, copywriting and packaging.
We have tried to consider all the touchpoints and imbue them with feeling and instinct, meaning and care. I consider myself incredibly blessed to have worked with an A team of like-minded creatives.
WHAT HAS BEEN THE GREATEST SURPRISE IN YOUR ENTREPRENEURIAL JOURNEY?
The greatest surprise has no doubt been the generous community of entrepreneurs and professionals I have met who have been so gracious with their time, advice and talent. I consider myself very blessed to have met so many creatives in the industry who have felt a connection with our brand, and agreed to be a part of our journey.
HOW IS THE BUSINESS DOING?
We launched our latest collection at the Boutique Fairs in November last year and the sales and reception were very encouraging. I believe it gave us proof of concept. It has been a thrill to witness how our items have become wardrobe workhorses for many of our customers.
To be honest though, as with most businesses, we find ourselves in strange and testing times. There's the awkward and seemingly trivial question of what a brand does during a time like this – business as usual with product release emails and sunny IG posts? These days I often struggle with marketing the brand as I feel that almost nobody really wants to read a "salesy" post amidst all the daily gloom and Zoom.
We expect the next few months to be slow, so whatever word can be spread about local brands would be wonderful and so appreciated. Just as we are working from home and thinking about how to keep ourselves and the business safe, I also hope that our customers will find that our products provide real comfort as their stay-at-home clothes.
HOW HAVE YOU FOUND CUSTOMERS?
As a consumer I always enjoy the stories brands tell through products and experiences, and there really is no better place to tell these stories than in person. Having a physical space to meet our customers has always been a dream for me – in particular at the Boutique Fairs which is the perfect place for a brand like ours. We loved how our brand story and offering resonated with people who stopped by our booth.
That experience also impressed upon me the importance of a physical touchpoint for this product category—since the magic is in the fabric—and to build a more intimate relationship with our customers. We very recently stocked at Isetan Scotts, only for the COVID-19 circuit breaker measures to come into play.
More recently we've had more customers looking to update their restwear game and buy our sets as their hero outfits of this stay at home season. I think our tops make great "upperwear" as you nail your Zoom meetings in the comfort of your home.
And perhaps now is the best time to embrace the ultimate unsung hero – the elastic waistband! We designed our bottoms such that the waistband is elasticated only at the back, giving them a flattering flat-front silhouette, making it the ultimate everyday pant for both in and out of the house. In our current times I think wearing beautiful restwear is a small thing to do for yourself to get through this season, such that you don't feel like you're holed up in the house feeling like a shut-in slob waiting for the apocalypse.
WILL YOU BE ADDING MENSWEAR TO THE LINE AT SOME POINT?
We want to spoil the men too! As a new brand, it was too daunting to include menswear right from the start. But we've been getting a lot of feedback that the men are feeling left out so we have started working on that. Bear with us – we are a very small business.

WHO AND WHAT INSPIRES YOU?
In terms of "who" – so many people! Today it's a friend of mine whom I know is powering through a crazy day with little sleep and up to her ears with household and work issues but who can still retain her savvy wit and wicked sense of humour with her head firmly on her shoulders.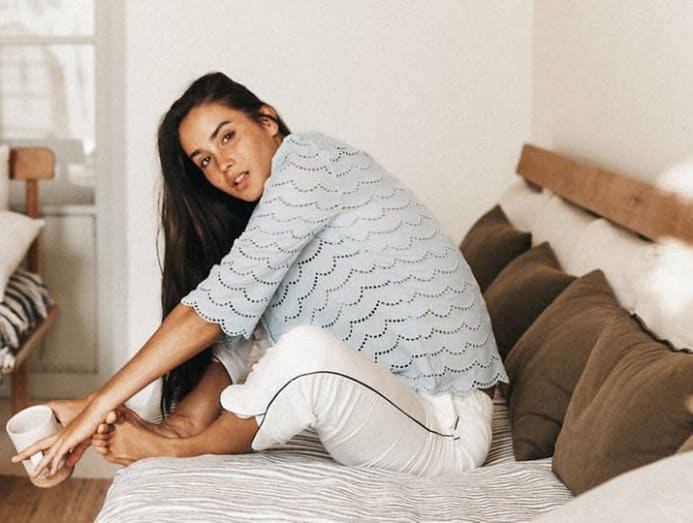 I love women who care about style but also have much more in their lives. Every day I add to the list. I think it's such a beautiful thing to be able to procure inspiration and insight from the everyday woman.

As with most people, I get a lot of inspiration from travel, magazines and social media. I get a buzz from coming across great copy, typography or packaging.
Music in particular is inherent not only to Beddoni's finished product, but also to the process. I often relied on the energy of music to spur the creative process, or whenever I am pondering business issues. Our brand's Spotify list is a mixtape of sorts, which makes me feel good and evokes a sense of embracing nostalgia – it's essentially memory, i.e. music which brings us back to a certain season of our lives.
That really dovetails with our intention of focusing on simple, satisfying designs that transcend trends – items that tell the story of the past, present and yet are still wearable years from now. Beddoni's first collection was also named after notable singers or special women, for example Joni Mitchell, Nina Simone, etc.
WHAT'S THE DREAM FOR BEDDONI?
I think that the brand occupies a large white space in the market and I hope that it will continue to be a brand that people immediately think of when they think of rest, or when hunting for the perfect gift idea to spoil someone they love.

We are still a very small business, and focused on one product with the intention of nailing it. It would be a dream come true to collaborate one day with like-minded resort or hotel brands. We also think there are many exciting opportunities to grow our breadth of offerings while expanding into other product categories.