Creative Capital: This bespoke leathersmith makes award-winning bags you want to wear
He started making bespoke bags because his wife could never find that perfect bag. So he made it for her.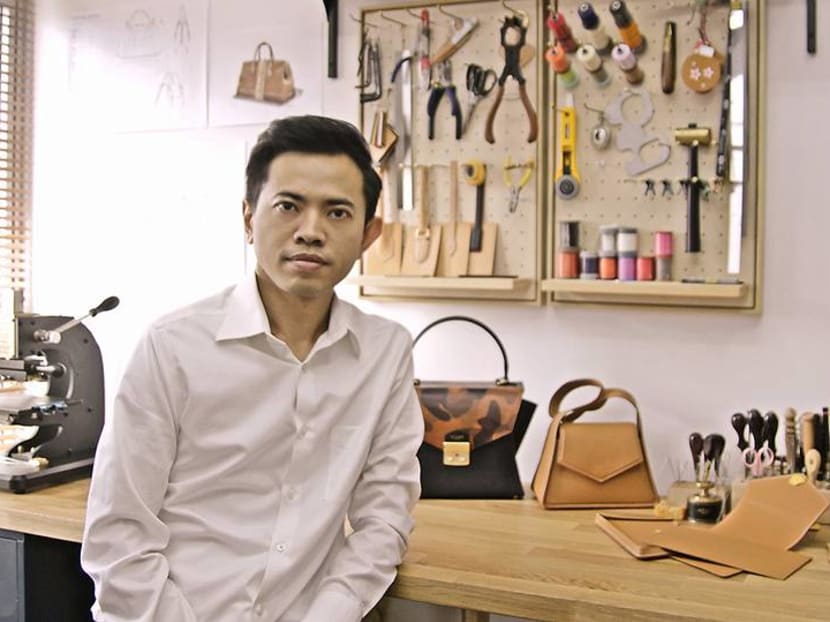 Leathersmith Ho Kuan Teck believes that a custom-made bag can bring out an individual's unique sense of style.

The founder of Myura, a bespoke bag-making outfit, has been making award-winning bags since 2014. His unconventional Lemniscate bag picked up three international awards in the last two years: Winner best of overall design, Design A Bag Competition organized by APLF (Asia Pacific Leather Fair) in 2018 (Hong Kong); A' Design Award Winner for Fashion and Travel Accessories Design Category in 2018 (Italy); and Gold Medal winner, Muse Design Award for Fashion Design Category in 2019 (New York).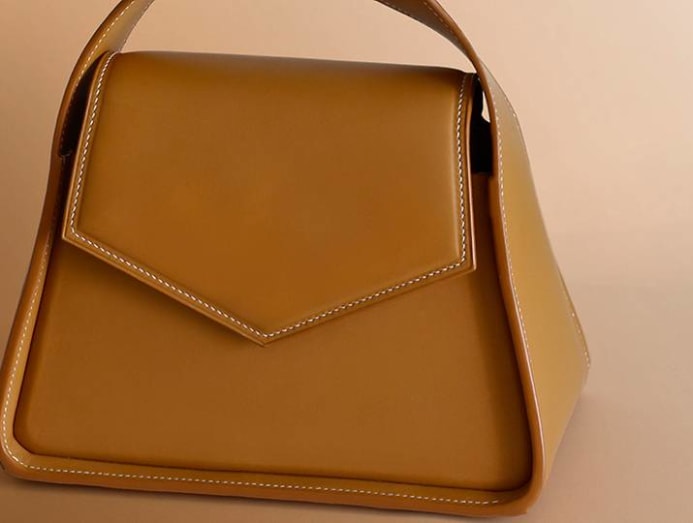 What sets a Myura design apart from the competition is Ho's ability to turn leather into unique works of art. To Ho, leather is not just a material but a vehicle for creation.

TELL US ABOUT YOURSELF.

My grandmother was a professional embroiderer. She passed her skill on to my mum and in turn, my mum passed the skill on to me. I remember the first thing I ever embroidered was a handkerchief at the age of 10.

Subsequently, I started helping mum out whenever possible. One of my proudest achievements back then was when a Baba Nyonya bridal gown made by my mum appeared on TV; most of the floral designs on that piece were drawn by me.

SO HOW DID YOU GET INTO LEATHER MAKING?
I have always loved working with leather. It was my guilty pleasure when I had a day job. My hours as a 3D generalist were uncertain which meant I had time to hone my craft [in leather making].

WHY DID YOU START MYURA?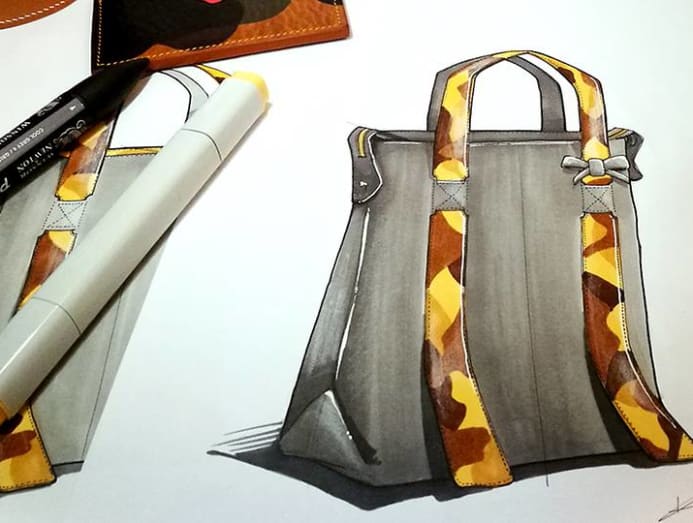 I started Myura because my wife could never find that perfect bag. So I decided to make one for her.

WHAT DOES MYURA MEAN?
I love Cangjie (the legendary figure who is said to be the inventor of Chinese characters) so I took a cue from him and created my own font. Myura is a combination of the words "My" and "Aura".

The hourglass logo is symbolic of the handmade process of each leather product – from concept to production to completion. The four dots and the "X" represent leather stitching; whereas the inverted line triangle represents the design, research and development; and the solid triangle represents the finished product. The four elements form an hourglass. Last but not least, the circle represents the process.

WHY DOES LEATHER MAKING APPEAL TO YOU?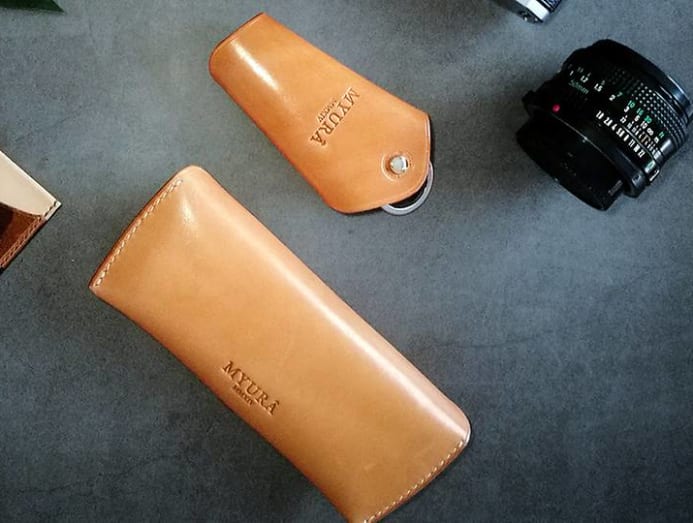 To me, leather is not just a material, but an elegant artistry that stimulates the senses. A beautiful leather product is mesmerising in so many ways. It possesses exquisite lines. It has a distinct smell. The dyeing process is complicated yet beautiful. From tanning to dyeing, cutting and stitching, every step needs to be executed with perfection.

HOW HAS RUNNING YOUR OWN BUSINESS BEEN?

Starting a business is not easy. I'm still learning the ropes on how to run the business more efficiently and more importantly, to turn my passion into a success. It has been difficult transitioning from employee to employer, to not have a monthly pay cheque to fall back on. But this is the reality of an entrepreneur.  

WHO WAS YOUR VERY FIRST CUSTOMER? WHAT DID YOU MAKE FOR HIM OR HER?
She was my wife's colleague. I made her a card case bag, which she loved. Thereafter, she ordered two more for her friends. I guess I did a good enough job that she wanted to share my work.

OF YOUR DESIGNS, WHICH STOOD OUT?

Most of my bags are unique, in that I design each bag with its own unique concept. But of them all, the Hour Glass and Lemniscate bags are Myura's signature designs.

WHAT DOES BAGMAKING MEAN TO YOU?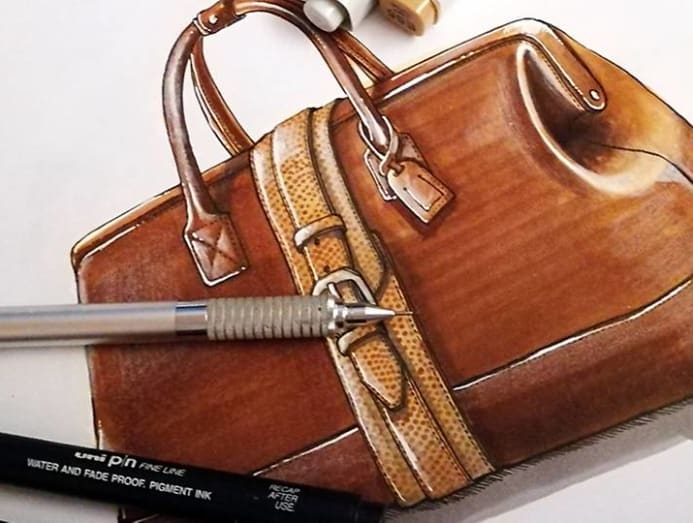 Each product is part of Myura's growth. To me, the making of a bag is like birthing a new piece of art. The joy comes from the creative process. And in particular, I love the moment when you hand the bag to the customer, the excitement on their faces when they receive the bespoke piece is everything.

HOW LONG DOES IT TAKE TO MAKE A PRODUCT?

It depends on the complexity of the product. If it is fully customised, it may take more than two months to develop and design.

WHY SHOULD A CUSTOMER ORDER A BAG FROM A LOCAL ARTISAN?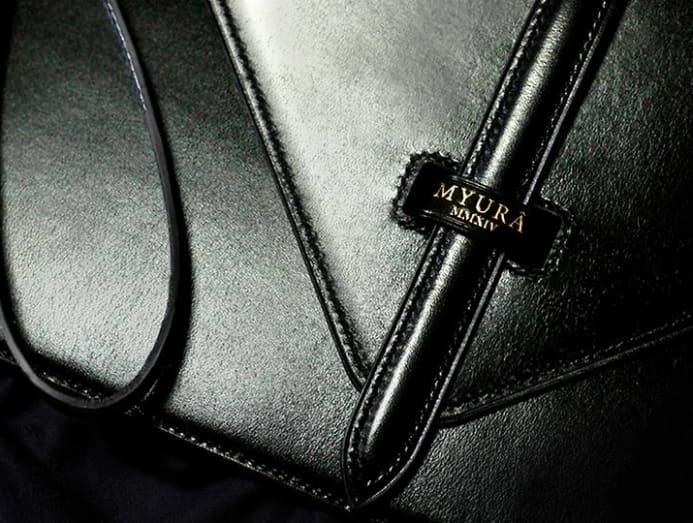 A bag should represent a person's inimitable sense of style. A customised bag will be able to offer the wearer a unique representation that run of the mill bags will not be able to. The bag is representational of the wearer therefore, the customised characteristics of a bag will reflect the unique traits of the wearer.

HOW DO CUSTOMERS USUALLY FIND YOU?

I have customers from all over the world – Europe, the Middle East and Malaysia to name a few. Recently, the Singaporean base has been growing. The bulk of the inquiries come in via Instagram or through the Myura website.

WHAT'S YOUR DREAM FOR MYURA?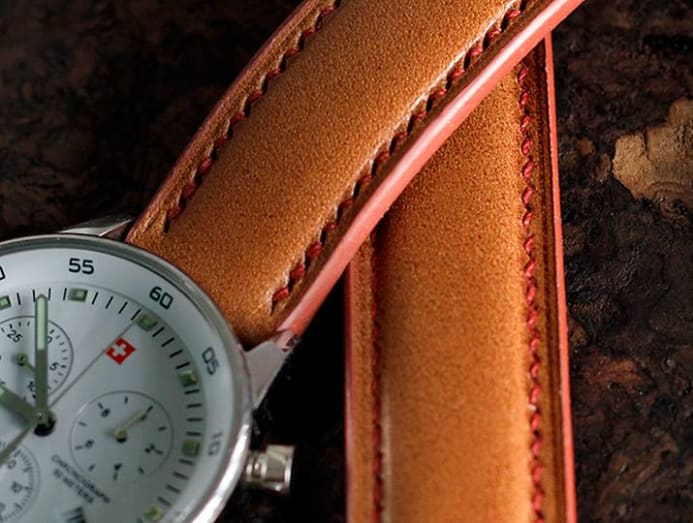 It takes time to build both brand presence and a good portfolio of products. Myura is a very young brand, we're still in the brand building stage. At the moment, originality and quality are my priorities. But my long-term plan is for Myura to venture beyond leather goods, to become a manifestation of art. I hope that Myura will make its mark in the fashion world in time.

WHAT'S THE BEST THING THAT HAS HAPPENED SINCE STARTING MYURA?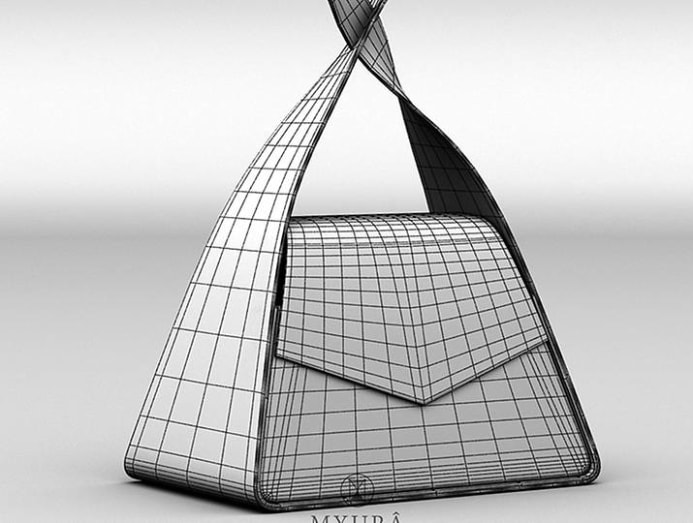 That the Lemniscate bag won three different international design awards in 2018 and 2019. That gave me a lot of motivation and recognition to move forward.

WHAT'S THE COMMUNITY OF LEATHERSMITHS HERE IN SINGAPORE LIKE?
Most of us know each other. I am grateful to them for sharing experiences and exchanging ideas and skills.