Creative Capital: Calligrapher Clarence Wee can take your Goyard passport holder and make it unique
The founder of Craft Varies makes it his business to make the world a more beautiful place, one customised piece at a time.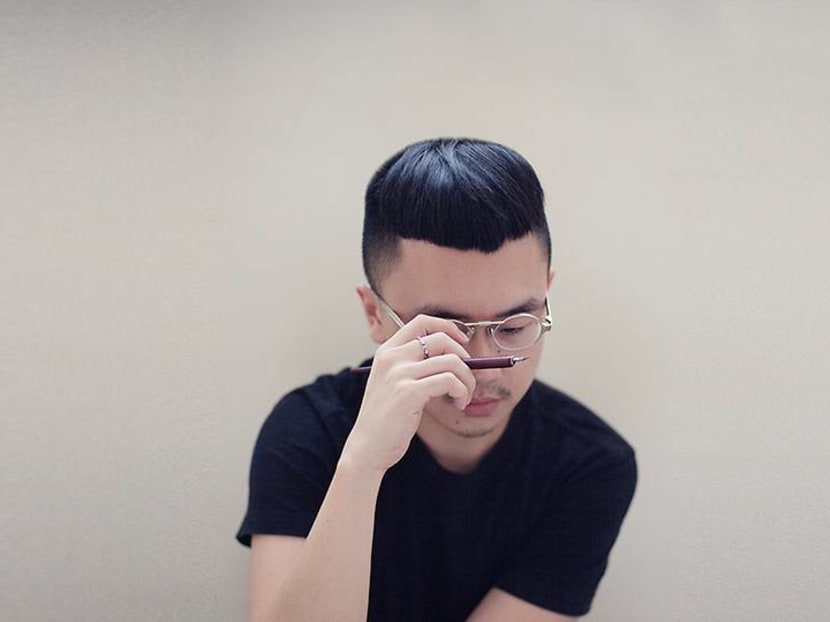 A chance encounter some three years ago acquainted me with Clarence Wee, the founder of a small calligraphy and ornamental sign writing business. 
To celebrate the transformation of New Majestic Hotel to the private members club Straits Clan, my partners and I threw a party which turned into a festival. We invited 60 local creatives to decorate the space as they please. They took over hallways, hotel rooms and any space that was available. Some works were for sale, others offered services (including tattoos for charity), some scribbled on walls, and other served delicious food and potent cocktails.

One of the creatives in residence was Wee.

The only reason I call Wee's business small is because of Craft Varies' headcount – him and his apprentice. In contrast, the quality of their work is stupendous and they work with some of the most prestigious brands in the world.

WHAT EXACTLY DOES CRAFT VARIES DO?

Clients come to us when they want to create unique pieces. We specialise in customisations, whether it's hand-painting a quotation on a Goyard passport holder or engraving personal messages on champagne bottles for a couple's grand anniversary. Our calligraphy service – from invitations to placards or dinner menus, in particular, is what a lot of customers come to us for.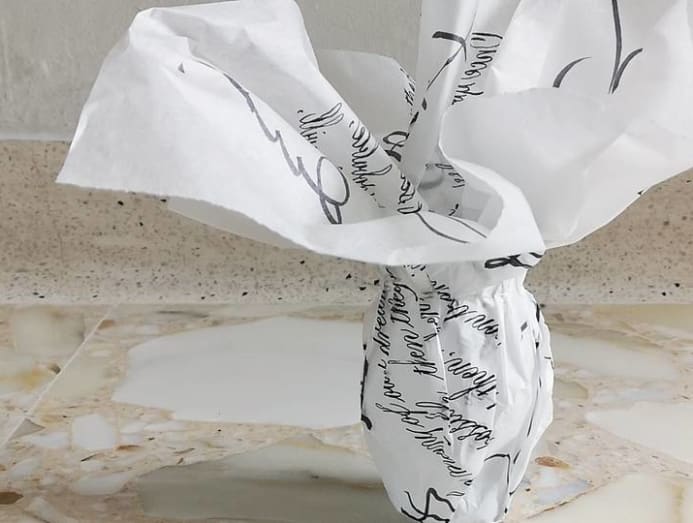 WAS THERE AN "AH-HA" MOMENT IN WHICH YOU BECAME EXCITED BY TYPOGRAPHY AND CALLIGRAPHY?

No, I don't remember an "ah-ha" moment unfortunately. I guess I fell in love with it gradually. But I remember being in design school and being blown away by how we could use even the simplest of letterforms and everyday words to express ideas, emotions or even ourselves.

HOW CAN ONE GET ACQUAINTED WITH CALLIGRAPHY?

Putting in the hours into mindful practice is quintessential. As my teacher Paul Antonio, said, "Good practise makes perfect." I feel it is important to be strict with one's training, by all means wander in the process but don't practise aimlessly.

DID YOU EVER ENVISION THE CAREER YOU HAVE BUILT FOR YOURSELF?

Never in a million years would I have envisioned such a career, let alone try and build a business from scratch. 
My parents signed me up for art classes when I was little but instead of creating my own art, I ended up walking around the classroom "inspecting" my classmate's work. The teacher ended up refunding the course fee.

WAS STARTING A BUSINESS STRAIGHT OUT OF SCHOOL A DAUNTING IDEA OR SOMETHING THAT CAME NATURALLY TO YOU?

I honestly never thought that I would set up a business straight out of school and national service. I started Craft Varies with the intention to create with wild abandon. From there it grew into a business and along the way, I naturally had to start figuring out what needed to be done. Starting a business was more of a natural progression for me.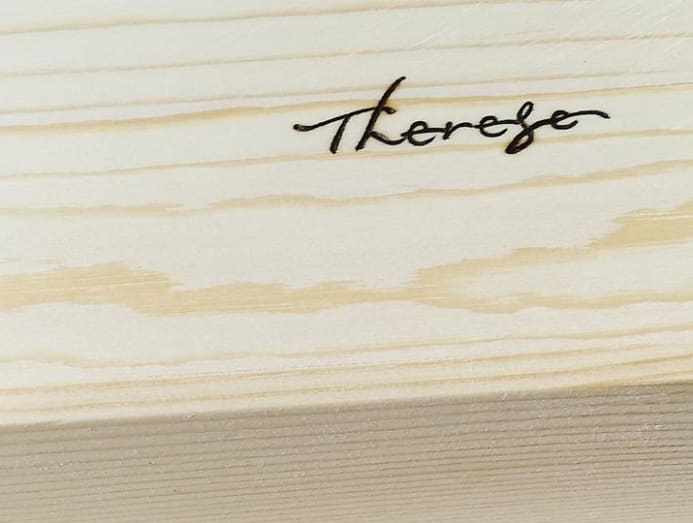 YOU'VE GONE TO SAN FRANCISCO AND UK TO PICK UP ADDITIONAL SKILLS. HOW DID THESE EXPERIENCES BENEFIT YOU?

Those trips were amazing. I count my blessings to be able to travel, meet and learn from fellow artists while catching a glimpse of their lives.

With San Francisco, I chanced upon the Sign Painting craft in 2013 while doing research on hand-lettering.  At that time, I had already been practising as a calligrapher for a couple of years and was looking to try something new. When the documentary Sign Painters came out, I saw it and took it as a sign that this new craft was calling out to me. I contacted one of the studios featured in the documentary and signed up for a course. Before I knew it, I was on my way to San Francisco. 
Honestly, I had no idea what I was getting myself into, But I think that's the beauty of the experience. Of course, apart from now being able to use my hands to create larger-scale letterforms. Looking back, the best thing I got out of it was learning the technique of palleting a brush – something so seemingly simple but would come to define every lettering stroke.

As for my training in UK, I came across an album cover that sign-writing master David Smith did for John Mayer's Born & Raised. Smith is well-noted in sign-writing circles for his ability to create high quality, hand-crafted reverse glass signs and decorative mirrors. I was keen to learn more about how typography could be applied to glass so I went to study with him.

I am well aware of the risks that come with the niche career I carved but because of my love for it, I am invested in making it work. 
From very early on in my career, I made a conscious decision to not depend on my parents for money and am eternally thankful to them for not pressuring me to get a conventional job. If anything, these self-funded trips truly taught me to live a simple life and save up for all that I want and need.

HOW HAS CRAFT VARIES EVOLVED?

It started as a showcase of my repertoire for potential clients. It just kind of grew organically from there. Several luxury brands have been working us. I am fortunate to constantly be able to learn on the job, constantly refining my techniques.

WHAT IS THE BIGGEST MISCONCEPTION ABOUT WHAT YOU DO?

That it's just writing. Anyone who has taken a calligraphy class with us will know why it's not just writing. It is a rigorous process.

Another misconception would be that we just do beautiful writing. Even though the word 'calligraphy' is made up of two Greek words – 'kallos' which means beauty and 'graphein' which means to write, the principle of our work is similar to a typeface. It is perfect yet invisible, allowing the essence of the content to be truly present, unless we choose otherwise. Yes, the writing might be beautiful but the goal is for the work to come together seamlessly so that if it's a gift, it will hopefully become a prized possession of the recipient.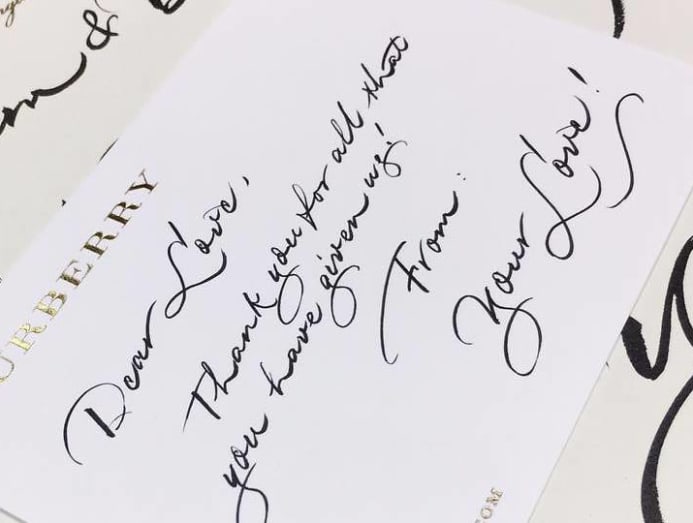 WHAT INSPIRES YOU?

I hate to admit this, but at the moment, I lack inspiration. It scares me because I fear that I might be getting too comfortable. Because of the way I have structured my life, I'm currently very contented. This is a conscious effort though. Do I need more? No. Do I want more? Yes, so I need to find a way to re-invigorate and re-inspire myself. Hopefully by going out of my comfort zone and trying new things, I'll find balance again.

WHAT IS YOUR DREAM FOR CRAFT VARIES?

The dream is to go to Paris and establish Craft Varies at Paris Fashion Week and write for the brands there. At the same time, I am immensely grateful to my clients here for their support. I know we might be looked upon as a service provider, but it is more than that for me. Our Instagram account, with all the photos of our work, is a portfolio of the trust placed in me. And for that I am so grateful.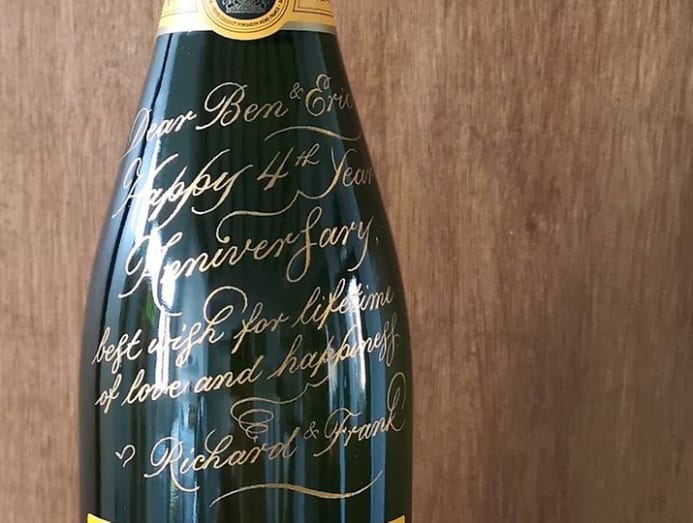 WHAT HAS BEEN YOUR MOST REWARDING PROJECT TO DATE?

My life. It has been insane just being able to look back and see where I am today. Have I achieved absolute success? No, but have I outgrown myself, that is for sure. And I see myself going through the same process over and over again.

It's not all positive though. I know that there are so many more things happening out there that I could be trying and exploring. But I chose this life. And it is also a very lonely experience. You can share the process with others but everyone is on their path alone.

DO YOU THINK SINGAPORE IS A PLACE THAT ENCOURAGES CREATIVITY?

I think Singapore is a very well structured place. Many rules are put in place to keep the majority of us in line. But it is slowly giving us the space to break into other more creative avenues, with some form of structure still present of course. Good or bad in the end is all subjective.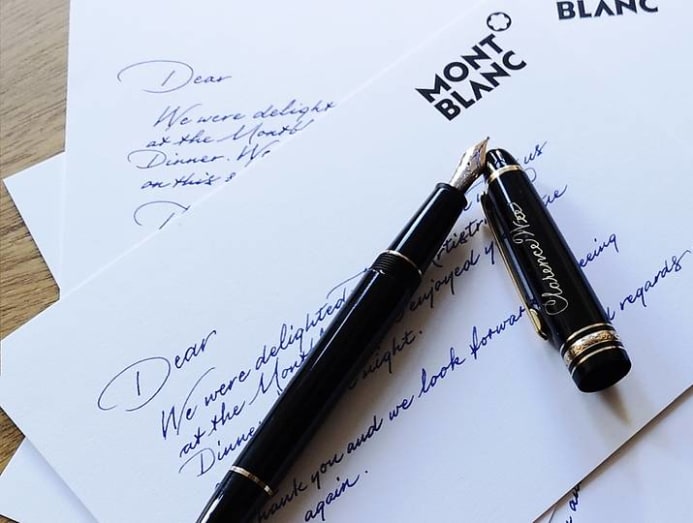 WALK ME THROUGH A TYPICAL DAY IN YOUR LIFE.

For me, working hours or non-working hours are the same because I'm thankful to do what I enjoy. Work is not work. It's more like, well, life.

My week is structured into two parts. Besides Craft Varies, I also teach yoga. On days that I teach [yoga], I get up at 5:45 am, meditate for 5 minutes then prepare to teach a class at 7:15a m, which ends at 8:15 am. It's either grabbing breakfast, running errands or heading back to the office after that. The official working hours at my home studio are between 2 to 8 pm – this creates structure for my apprentice, Rachel.

In the evening I may have another yoga class to teach. After that, it's dinner, Netflix, social media, followed by another 5 minutes of meditation, or 15 minutes when I have more time, before going to bed. 
A yoga teacher once said one should meditate a minute for every year of your life so perhaps I should start doing 32-minute sessions soon.

YOGA AND WELLNESS ARE REALLY BIG FOR YOU?

What got me into yoga and wellness is the mind and muscle connection which was sparked off by the practise of calligraphy. After years of practise, I learned that how one sits and pulls a stroke requires an acute understanding of the physical body. Of course, you don't need to know all that to do calligraphy or fall in love with it. But it was a really powerful way to deepen my practice.

Incorporating a physical practice allows me to understand my body better, which means I am more sensitive to how I feel when I write and my posture, which also translates to the longevity in my practice.