Creative Capital: The 29-year-old multi-hyphenate who is a designer, entrepreneur and teacher
In addition to running her own design studio, Celine Ng finds the time to teach at both the Nanyang Academy of Fine Arts and Ngee Ann Polytechnic.
There are two kinds of Millennials. One archetype is the successful multi-hyphenate, able to juggle multiple activities and responsibilities while also staying true to his or herself and his or her passions. Celine Ng, founder of the Fraction Design Studio, definitely falls into this camp.
In addition to running her own fledgling yet successful practice, she finds the time to teach at both the Nanyang Academy of Fine Arts and Ngee Ann Polytechnic; works as the founding designer for Starchie, a local furniture and accessories brand; and is a partner in a small social enterprise focused on sustainable leather projects.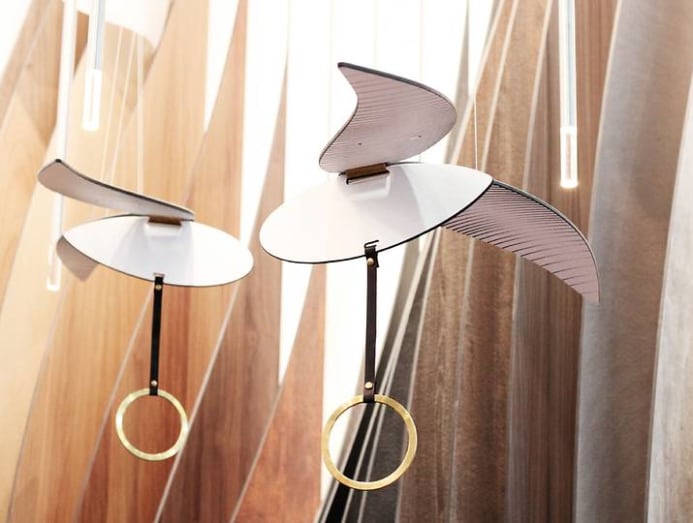 Smart, sensible, passionate, and clearly talented, Celine is definitely poised to become a leader in our local design sector, both professionally and personally.
WERE YOU ALWAYS DRAWN TO DESIGN?
I believe that no creature on earth has a greater capacity to create than the human being. Design to me is simply an extension of our natural drive to create and invent. The world we live in right now is proof of our inner desire to keep innovating.

Since I was in primary school, I have always been attracted to beautiful things. From pretty pencil boxes to cute animal erasers, there was always something new at the bookshop to part me from my meagre pocket money. I remember some days where I would go hungry just so I could save up for a trip to the bookstore after school. I didn't know what a designer was back then, but I knew I loved pretty stationary.
So, yes. I have always been drawn to design. More specifically, I like beautiful things.

WAS THERE A MOMENT IN WHICH YOU KNEW THAT YOU WANTED TO DEVOTE YOUR CAREER TO DESIGN?
I was a typical Singaporean girl that studied hard to do well in my exams. Before I knew what was going on, I found myself as a second-year science stream student at Hwa Chong Junior College. I neither liked nor disliked what I was doing, I was simply doing what I thought was expected of me at the time. I was living my life three months at a time, from tests to exams, from exams to school camps.

When it was "Open House" season, my friends and I hopped around various schools checking out the programmes on offer. The very last campus on the very last day of our tour, was NAFA. As a science student, I never considered the arts a discipline I could excel in.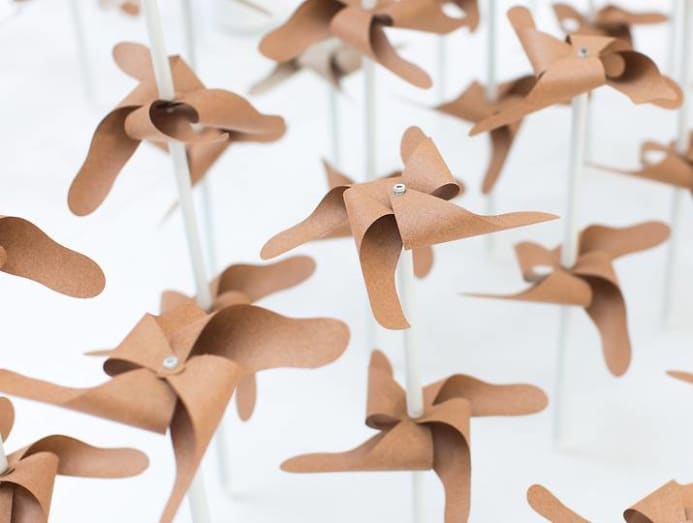 That final stop turned out to be life-changing. From the first installation to the last, I was seized by the incredible amount of possibilities for interplay between material and design.

I saw a chair made out of branches of a tree. The piece immediately set my imagination alight. I asked around about the various courses available. I wanted to know how I could learn the skills required to one day create something as unique and useful as that chair.

Applying to study Furniture Design at NAFA became the only possible choice for me. I wanted to create, and now I wanted to design. If I really had to identify a turning point, NAFA's open house of 2009 would be it. Specifically, it would be the moment I saw that spectacular chair.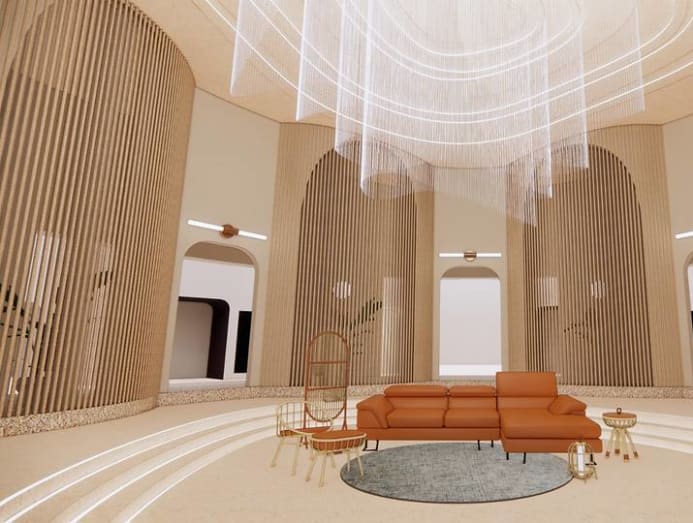 YOU WERE ABLE TO ESTABLISH YOURSELF PRETTY QUICKLY, SETTING UP YOUR OWN STUDIO TWO YEARS AFTER GRADUATING NAFA. HOW DO YOU THINK YOU WERE ABLE TO ACHIEVE SO MUCH SO QUICKLY?

Everyone has to start somewhere, but we don't have to start out alone. Despite being a young designer with effectively no track record, I knew that I had value as an energetic, fresh and creative individual.

I joined the Singapore Furniture Industry Council (SFIC) as a member. I presumed there would be many companies that would need my services. During my stint with SFIC, I was offered my first commercial opportunity – to design an exhibition booth for XTRA. The booth would be on display for one of the landmark events during Singapore Design Week, Singaplural.
I valued the opportunity far more than the project value, hence my goal was to over-deliver, and it resulted in PR value for XTRA. With the Singaplural exhibition functioning as a stepping stone, I was able to communicate my unique value proposition more effectively and won more projects as a result.
WHAT DID YOU NOT LEARN IN SCHOOL BUT HAD TO LEARN QUICKLY WHEN SETTING UP AND RUNNING YOUR OWN DESIGN PRACTICE?

Within a very short period of time, I had to learn the three pillars of business: relationship, finance and negotiation. One day, when I have the opportunity to craft an entrepreneurship boot camp, I would surely include lessons on these crucial topics. Without these three pillars, I wouldn't have my own practice. I would just be a very good designer.

I discovered the importance of building relationships after I won my first project at Singaplural. I realized that people must feel that you are there to serve and create value for them before they open up their needs to you. Only when you truly understand their needs can you better position yourself to create value on their behalf. In essence, one needs to be able to win the trust of others in a short period of time and deliver quality results.

Compound enough good relationships and it will form the foundation of one's reputation. Your reputation is the most powerful tool when it comes to business or sales. School does not teach us the softer side of business. We learn this ourselves in our own time, which gives us invaluable experience. Never underestimate the power of soft skills. Muscles are soft and yet, they give us the strength to move with grace and precision.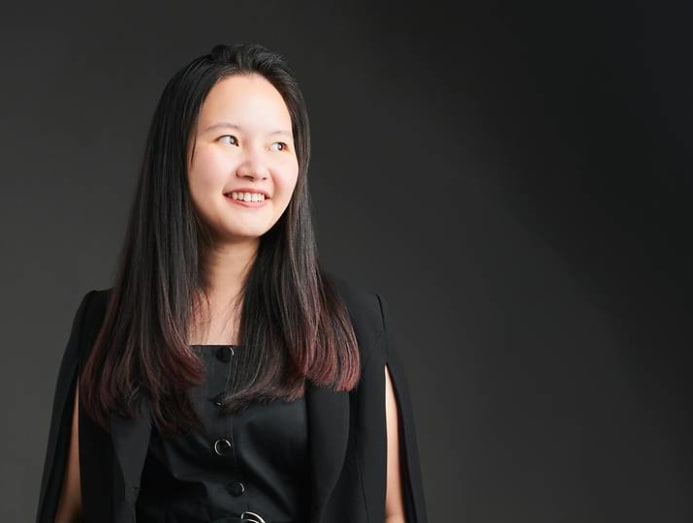 Finance was another pillar which I felt was missing. I realized after a few paid engagements that finance is more than just math. I had to figure out the cost of running the practice while creating the level of value that my clients would be willing to pay.
This naturally led to the next life "module". I had to learn the ins-and-outs of negotiation on my own. In the beginning, I didn't know how to charge for my services and when the client agreed, it typically would be too low. The funny, or not so funny, thing was that I didn't even know that I was undercharging. I was just happy to get paid for my work. But a few close shaves with payroll quickly taught me to think differently about my business and how I created value.

YOU MUST HAVE A NATURAL KNACK FOR DEALING WITH CLIENTS
I would say that I understand the meaning and importance of having a vision for the relationships in one's life. I try to add value to my professional relationships from the perspective of a coach or guide, not simply a skilled person taking instructions. It's important to help our clients achieve their goals, it isn't a matter of only trying to make them happy. We can make them happy by following their instructions, however, they engage us for our design sensibilities to achieve their goals.
One of our earliest projects was when we were engaged by KompacPlus, an innovative material supplier. The business owner wanted to associate their brand with endless possibilities. Instead of designing yet another booth with kitchen designs which would get lost in a sea of lookalike booths, we went the natural route. 
We installed panels that resembled the terrain lines of paddy terraces, crafted from the KompacPanels carried by the client. The design closed the gap and invited visitors to enter the booth to engage with the installations. Design is all about using resources in a deliberate way to create specific actionable outcomes.
WHAT WAS THE FEELING OF SEEING SOMETHING YOU DESIGNED ACTUALLY PRODUCED AND AVAILABLE FOR THE PUBLIC TO SEE, TOUCH AND ACTUALLY OWN?
At first, I was overwhelmed by the attention and compliments. Honestly, I wasn't really prepared for what comes after a successful job. I was just focused on doing a good job. I remember the first visitor to the first exhibition booth I installed was a well-dressed lady interacting with one of the panels. I remember thinking, if she ended up placing an order for some materials, I would have directly impacted a business positively. I loved that feeling.
Having skill is really important, but owning the work is more important. When you understand that, whatever you ship out to your clients are, in effect, name cards to prospective clients, you will own the outcome.

As designers, our work has a shot at immortality, for good or for bad. We just need to decide the legacy we want to leave behind.
WHAT IS THE VISION FOR FRACTION?
We envision a world in which design is the core value proposition of businesses, achieved through collaboration. As our name suggests, we are all fractions of a perfect whole. As powerful as design can be in moving hearts and reshaping relationships, it needs to work in tandem with the other elements of business to really impact lives. We want to be the ideal collaborator for design for our clients.

DO YOU HAVE A TEAM AT FRACTION?
Yes, we have product designers and spatial designers in our growing team. I always look out for attitude, the willingness to learn, a considerate disposition, possessing a team player spirit, and a sense of accountability. We are all parts. Essential parts.

WHAT IS YOUR OWN CREATIVE PROCESS LIKE?

It begins with some single malt whisky or a double shot espresso and the designs just design themselves. Sorry, I'm just kidding!
So basically, we had a booth where we couldn't really install the products, and because of his design, you could not really see the product clearly when in use. Also, even if we could get the fans installed, they would be too high for anyone to touch or inspect.
We ended up leveraging on Augmented Reality (AR) to create a blended experience for our visitors. We used paper pinwheels to create sounds that would mimic nature while leaning on AR to provide the landscape. This booth design brought the brand to the front pages of our national media and my client was elated. We ended up with tremendous exposure for the brand and its new design.

I will never forget this project as it was presented to me with, what I would have considered at the time, impossible constraints. I still tell this story to my interns and new hires to drive home the point that design is powered by imagination. And when it comes to imagination, nothing is impossible.

TELL US ABOUT YOUR WORK WITH STARCHIE. HOW DID YOU FIRST MEET SILVIA AND HOW HAS THE COLLABORATION BEEN SO FAR?

We were introduced by a mutual friend, and at our first meeting we hit it off immediately. We shared the same vision in creating platforms for Asian designers' creativity to shine and to serve as their break-through point. It was heart-warming to find a soulmate in design, to create works with someone of natural affinity.

The process of working together on a modular sofa was a milestone for me. It was a meeting of minds and a blending of design sensibilities. The collaboration was made possible because we shared our hearts with each other; it gave me an insight to how a visionary like Silvia thinks and creates.

YOU ARE LECTURING AT BOTH NAFA AND NGEE ANN, SO CLEARLY YOU BELIEVE IN THE IMPORTANCE OF ARTS EDUCATION. WHAT ARE YOU HOPING TO IMPART ON YOUR STUDENTS?

Yes, I look at design in Singapore as a collaborative community as well as an ever evolving conversation between different philosophies and disciplines. Mutual respect is the core ideal that enables the conversation to continue. Metal is not better than wood and one style is not better than the other. We all need to have a collaborative mindset to co-create new possibilities. 
As a practitioner as well as an owner of my own studio, I want to be close to my students so that they can interact with a real life designer who is trying to own her destiny. I hope to inspire young and hopeful designers and instil in them a sense that they too can achieve their dreams if they are willing to put the work in.

ARE YOUR COURSES IN THE TWO SCHOOLS SIMILAR OR VERY DIFFERENT?

They are quite different actually. At NAFA I teach foundation year and for Ngee Ann I am teaching furniture and product design. I hope to move closer to the graduating classes where my experience is more relevant to the acute needs of the soon to be graduates.
Investing in the next generation is the best way to keep the industry fresh and flowing with new ideas. As long as people desire good design and to be designers, our community can and will grow.

HOW IMPORTANT IS SUSTAINABILITY IN CRAFT TO YOU?

We live in a different world than that of our parents. The conversation is now about design and materials that add to the world instead of taking from it. In our design and material choices, we strive to incorporate various elements of sustainability into its philosophy. From sourcing methods, manufacturing processes, logistic chains and even the packaging, we are particular about them all. I see the human race as a steward of our good earth, if we don't care for it, who will?

HOW WAS 2020 FOR YOU?

2020 was a year that made everyone reconsider their assumptions and priorities. It was not business as usual as much as it was business unusual. We had to revisit our foundational understanding about the value we wanted to add to the world and reimagine how we could achieve it within the very real constraints.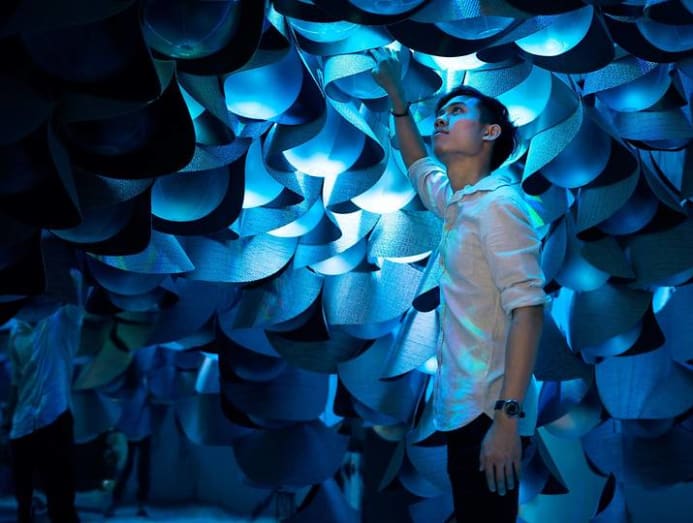 We repurposed our skills in design and rendering to develop virtual 3D tours we named Skymalls. Visitors could visit spatially accurate "malls" via their phones or web browsers to shop for furniture and other goods. One of the Skymall concepts was developed with Singapore Furniture Industries Council for eGSS (https://thefurniturecentrum.com/).

We brought tradeshows and events online and created immersive experiences digitally. Bridging the digital divide to create truly unique experiences for our time.

We also embarked on Design Innovation projects with Office Planner, Kompacplus and EXCEL Hardware to create new products with value propositions that can be easily communicated online. We in effect, create products which are resilient when it comes to marketing.

WHAT DO YOU HAVE PLANNED FOR 2021 AND BEYOND?
In a post pandemic world, where uncertainty is high and morale is low, it's crucial that Fraction continues to push the narrative of collaboration amongst creatives. No one can claim that they have all the answers, but together we can create a response that will help us overcome what is in store for us in 2021 and beyond. Fraction continues to engage the marketplace, inviting designers and material specialists to co-create new offerings that are relevant and compatible with an uncertain future.

Personally, I am exploring more opportunities to work with aspiring designers, mentoring them and creating opportunities for them to break into the industry. Designing my own programmes is something I am working on as well.