Creative Capital: The Singapore artist who paints on Hermes Birkin bags
With a one year waiting list, Cherin Sim has taken artwork into a new form and function through the customisation of leather goods.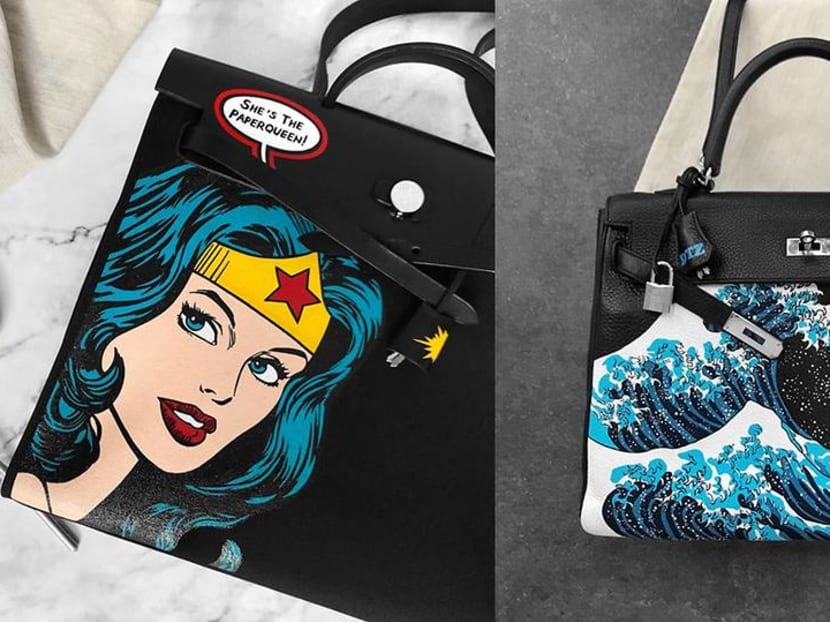 In the world of fashion and style, customisation has become the new buzzword. Brands, ranging from ultra-luxury to mass premium, have begun promoting ways for customers to co-create products with them. They've found that giving patrons this sense of ownership and co-creation is a very enticing and lucrative offer. But there are some bespoke touches that require an expert craftsman (or woman).

In these circumstances, it's not uncommon for savvy brand and boutique managers to quietly recommend an artisan whose quality is on par with their marques and whom they know will deliver what the customer needs. One such artist is Cherin Sim.
To say that Cherin paints on leather is a bit of an understatement. That's like saying Savion Glover is a dancer, or Aubert de Villaine made wine, or that Andre Chiang's a cook. Cherin creates incredibly detailed, impeccably painted, humorous, witty and imaginative artworks, based on her patrons' ideas on luxury leather goods – the kinds of which many of us save up for decades in order to afford.
Take a look at her Instagram page and be prepared to be blown away, both by her artworks and the sheer amount of trust her customers have placed in her, especially when she won't tell her clients what they're going to get until she does her final reveal.
Cherin, who shuttles back and forth between homes in Japan and Singapore, has a Masters of Fine Art from Goldsmith London. She also won the Winston Oh Postgraduate Research Scholarship which brought her to pursue leather-working at Scuola del Cuoio, one of the world's most iconic leather schools in Florence, Italy. She started her career as a bag maker and designer. The painting and customisation that she's now known for came long later.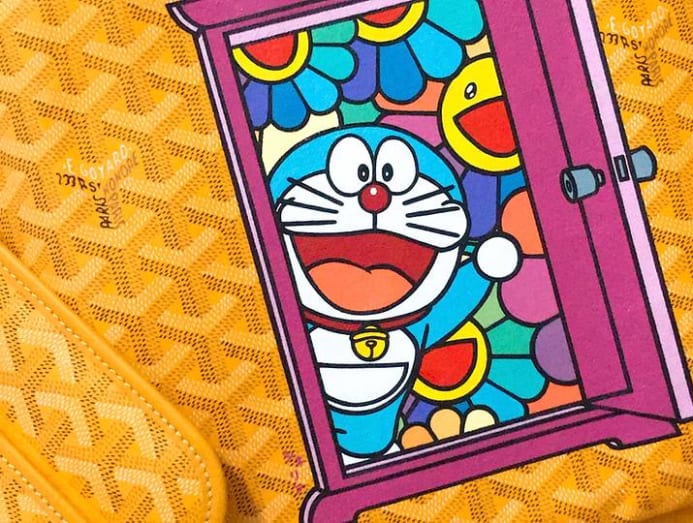 YOU STARTED OFF DESIGNING BAGS. HOW THEN DID YOU END UP BECOMING AN ARTIST WHO PAINTS ON BAGS?
CHERIN SIM: While doing my Master's degree, I was offered a scholarship which allowed me to travel to Italy. I started offering bespoke leather goods services after I graduated. At that time, no one really was making bespoke bags, mostly just small leather goods. I love bags… they are the engine that drives luxury fashion houses, so I did that. As I wanted to make something truly bespoke, I offered my clients the option to have paintings done on these bag that I made from scratch.
As time went by, more and more people were picking up the craft of leather working. And, honestly, there are so many super skilled leather workers around the world, at a standard that I struggle to reach. I felt that if I can't be the best, I should do something different. I've always been someone who prefers to do something that no one else is doing, I gradually transitioned into only painting on leather goods. The transition took about a year.
I'm quite a crazy human. I believe that anything is possible and I love the impossible.

Now thinking back, I actually enjoy painting so much more than I do making leather goods! After all, I studied painting half my life, and I'm blessed to be able to do what I truly love for a living.
DID YOU EVER HAVE ONE OF THOSE "WHAT IN THE WORLD AM I DOING?" MOMENTS?
Never! I'm quite a crazy human. I believe that anything is possible and I love the impossible. If I love something, I do it with all my heart and to the extreme.
IS SINGAPORE A TOUGH PLACE TO BE CREATIVE?
To a certain extent, yes. Although in recent years, I have seen the trend of "supporting local" emerge and become stronger. Mind sets of the mass population do not change overnight even with more education. There are always only a handful of people who appreciate local arts and really want to support local talent.
I find that the majority of Singaporeans still prefer to look to the outside – and creatives, brands, or any sort of small creative businesses do better and can be more highly regarded if they go abroad and then come back in. Honest, sad truth.
HOW ARE YOUR SINGAPOREAN CUSTOMERS DIFFERENT FROM FOREIGN CUSTOMERS, IF THEY ARE AT ALL?
At this point, I don't think where they come from makes them any different! My clients are generally people who appreciate pop art and love the idea of being different and standing out. They all understand that it is important to trust the artist, and trust the process.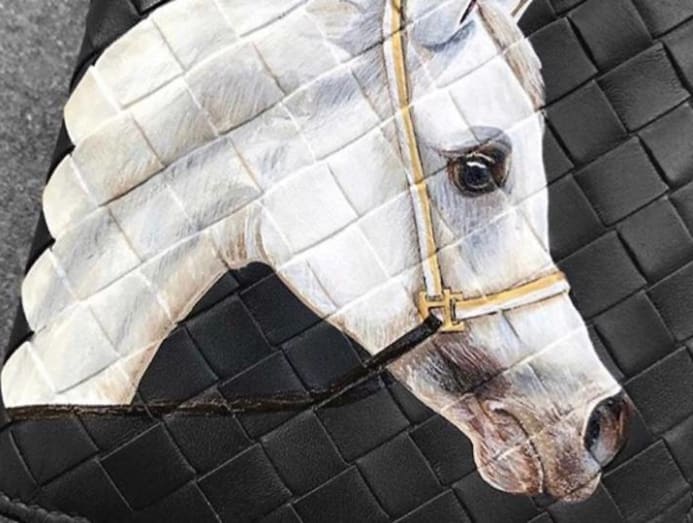 WHAT'S BEEN THE TOUGHEST CREATIVE CHALLENGE YOU'VE FACED SO FAR?
My only priority is to make sure that the final product looks awesome. Sometimes clients come to me with ideas and images that either don't look good, or don't make sense, but it is something they relate to, and would like me to paint on their luxury item.
The truth is that no matter how technically good or skilled you are, your art will only be seen or appreciated if it's being "sold" or shown. Art is a business.

I will not turn them down or reject these ideas right away because I respect that everyone has their own story to tell. My job is to listen carefully, pick up the essence of the ideas that interest my clients, and work from there to create something they will still love but also create something contemporary and beautiful.
ANDY WARHOL IS ONE OF YOUR HEROES. TELL ME MORE ABOUT HOW AND WHY HE INSPIRES YOU.
Andy Warhol was a master of making use of what was around him – day-to-day things like the Campbell soup can, or famous people like Marilyn Monroe – and presented them as "art". I feel the relatability was what made his work a success.
He embodied the idea that "art is what you can get away with". This gives me courage to do all things and makes me believe that anything is possible, that nothing is too wild, too crazy or too outrageous. You can get away with anything in the name of art, so just do it!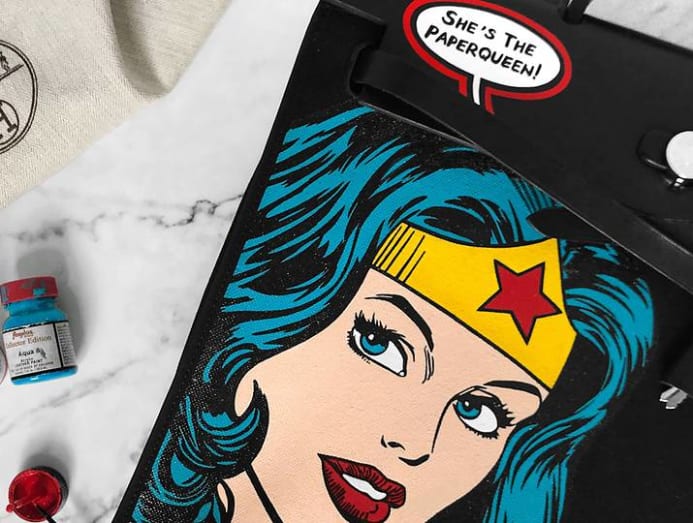 I also love how Warhol was so superficial and honest about art being a business. He didn't try to be anything else, didn't try to be profound or philosophical. We often hear the term "struggling artist". The truth is that no matter how technically good or skilled you are, your art will only be seen or appreciated if it's being "sold" or shown. Art is a business.
TELL US SOMETHING ABOUT YOUR CREATIVE PROCESS THAT WE WOULD NEVER EXPECT.
My clients never really know what they will be getting. It is always a surprise for them. I don't show a sketch as the ideas are in my head. They tell me what they fancy, and I will do the rest!
Receiving a hopefully pleasant surprise is part of the entire marquage process, and I believe it adds to making a better overall experience. Of course this trust and freedom granted to me also adds on to my stress as I not only need to make sure what I create is not just good – it has to be better than what is expected.
WHAT'S NEXT? WHAT ARE YOU WORKING ON RIGHT NOW?
More Birkins! More unusual items such as trunks, cases, some vintage cars and motorcycles. I'm currently also painting the Hokusai Wave over and over again in different variations in a way that best suits the item I'm painting on, as well as the profile of my client.
I never paint anything twice, because that defeats the idea of customisation in the first place. The Hokusai Wave (Great Wave of Kanagawa) is the only exception. It's the only icon that I have painted many times in different forms… so technically they all still different. This piece of art is the most well recognised Japanese art and has been interpreted in many ways. It means different things for different people. It also means a lot to me, which is why I use it so much. Also because it is iconic. It has become a pop cultural icon – it is relatable!
The beauty of a wave is only appreciated upon its disappearance. It reminds me to always have gratitude and appreciate things and people while they are still there. Mount Fuji represents strength, and no amount of challenge – represented by the big wave – coming its way will cause it to waver.
I'm looking to paint more of the Hokusai Wave, and maybe evolve it into my signature. When I have painted enough pieces, I might recall them all and have an exhibition full of waves. I'm actually kind of looking forward to this.