Creative Capital: The Singaporean spectacles designer who has spent his life helping people look and see better
The founder of O+, David Hwang first started his apprenticeship at an optical store when he was just 16. Now, he runs his business with his sons and wife.
There are two reasons why I really like and admire David Hwang, founder of O+, a local spectacles brand. The first is because, like most Singaporeans, I suffer from poor vision – made worse once I entered my forties. I have also never been comfortable with the idea of contact lenses so I have been wearing glasses for the last 30 years or so.
Over the years, as I have hunted for the right spectacle frames for me, I have gone through many phases. At one point, I would endlessly search out Japanese brands rationalizing that the ergonomics of their designs would fit features better than frames made by European brands. That said, I have also been a loyal fan of two European brands – Lunor from Germany and Cubitts from the UK – for a years.
What I had not found, until discovering O+, was a local Singaporean made brand that rivalled European and Japanese counterparts in range and quality. But now that I have, I will happily support local from now on.
The other reason is that I admire entrepreneurs. I particularly admire entrepreneurs who keep picking themselves up after setbacks, and try again, and apply what they have learnt to make themselves and their businesses stronger. David exemplifies this. He's spent his professional life trying to build the best eyewear company he could. But only now, with O+, having allowed his sons to help him, is he finally doing something really special in his field.
HI DAVID, I UNDERSTAND YOU HAVE HAD A REALLY LONG CAREER IN SPECTACLES. CAN YOU WALK ME THROUGH YOUR CAREER PRE-O+?
I started my apprenticeship at an optical store when I was 16. Eventually, I ventured out on my own in 1985, starting my own optical store, Eden Optics. This expanded into four stores, but the success was short-lived and I eventually had to close three of my stores. By 1995, this left me with just one store at International Plaza. I renamed it Eden Eyeland.
Following that, in 2000, I decided to form Emsley Pte Ltd for the purpose of wholesale and eventually took on design and manufacturing of frames also. In 2014, I made the decision to close Eden Eyeland. O+ was born soon after.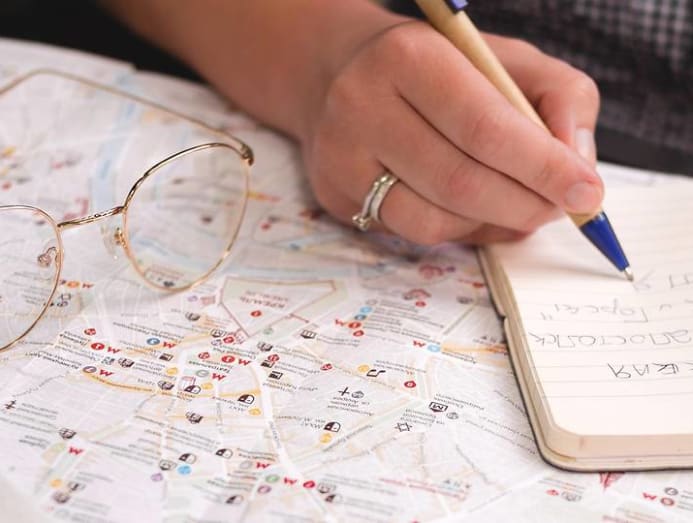 WHAT SETS O+ APART FROM THE OTHER BUSINESSES YOU HAVE RUN?
O+ was founded in 2014 and rebranded in 2016. It is the first business that is built together with my sons. That made the biggest difference. The world is changing at an increasingly fast pace, and I have had to run O+ with an open mind. In order to win over a whole new demographic, I have let my sons steer O+ in terms of the design and branding.
WHAT DOES EACH SON TAKE ON SPECIFICALLY?
Silas is in charge of marketing and business development. Shamus, my other son, is in charge of design. My wife is also involved and she helps me run the operational aspect of manufacturing.
I GUESS YOU HAVE ALWAYS BEEN ENTREPRENEURIAL. WHAT DO YOU THINK GAVE YOU THIS DRIVE TO WANT TO RUN YOUR OWN BUSINESSES?
My father was also very entrepreneurial, although he did not make it in business due to health reasons. He shaped my creativity and ability to make decisions with confidence. The drive to want to run my own business comes partially from the desire to create something that I have full control over. The other reason is that I wanted to have the freedom of time to spend with my family.
IS IT CHALLENGING TO WORK WITH FAMILY? WHAT ARE THE BEST THINGS AND HARDEST THINGS ABOUT IT?
Working as a family allows conversations to be raw and free of any fear of being wrong. Ideas flow more freely but are also subject to blunter constructive criticisms. Also, being a family, there is an understanding that certain values such as integrity are not to be compromised when it comes to running the business.
HOW HAS O+ EVOLVED SINCE ITS LAUNCH?
In terms of product, we started in 2014 with a small collection of around 50sku. This number has since grown to about 500. In terms of materials and quality, we have also moved towards using exclusively German and Italian imported hinges and raw materials. We are also in the midst of preparing a more exclusive collection.
In terms of the brand, the look and feel that people have come to appreciate today has developed over a period of time. The O+ identity has definitely strengthened and become more focused over the last 7 years. Our goal today is to produce the highest quality eyewear coupled with thorough eyecare service. It is not enough to just make attractive designs. They must be high quality and our customers must feel looked after when they visit us.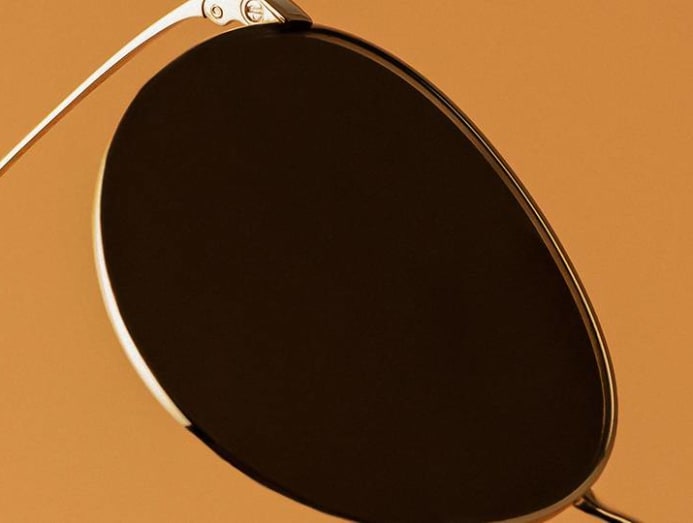 WHAT ARE YOUR HERO PRODUCTS?
Each design is carefully curated such that the full range fits a variety of faces and preferences, so it would be hard to single out a design. Many of our customers also find it hard to choose one pair from our range and end up purchasing multiple pairs. That said, our clip-on sunglasses have been very well received, as they are highly functional yet subtle. Our customers always love these.
DO YOU THINK MOST CUSTOMERS THINK MAD OR DESIGNED IN SINGAPORE PRODUCTS ARE BETTER OR WORSE THAN FOREIGN COMPETITORS?
Many of our customers enter our store thinking we are a European brand, which tells us that Singapore still falls behind some of our foreign competitors. However, they are almost always pleasantly surprised when they find out that we are a local brand, as it is something they can be supportive and proud of.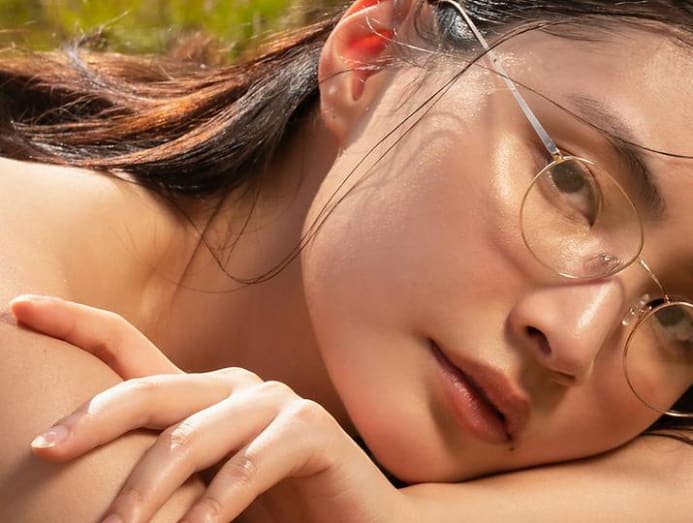 DO YOU THINK SINGAPORE IS A GOOD PLACE TO BE AN ENTREPRENEUR
Singapore is a good place for start-ups, due to the developed infrastructure and strong government support for small businesses. However, due to the small population size, competition is high and the market is small. This means that the end goal must always be to venture internationally, which is also strongly supported by government agencies.
Fortunately, and thanks to government agencies and to our local companies that have penetrated global markets successfully, the Singaporean brand is generally well accepted on the international platform.
CAN YOU WALK ME THROUGH THE DESIGN AND MANUFACTURING PROCESSES OF YOUR FRAMES?
From start to finish, the process takes a minimum of 3-6 months. It begins with sketches, which are converted into technical drawings. These drawings then go through multiple iterations till we are satisfied. Following this, prototypes are handmade and finally the frames are manufactured.
There are too many manufacturing processes to go through, a large portion of which are done by hand, but if you would like a rough idea, you could watch this video that we have made.
HOW OFTEN DO YOU RELEASE NEW DESIGNS?
New designs are released every quarter.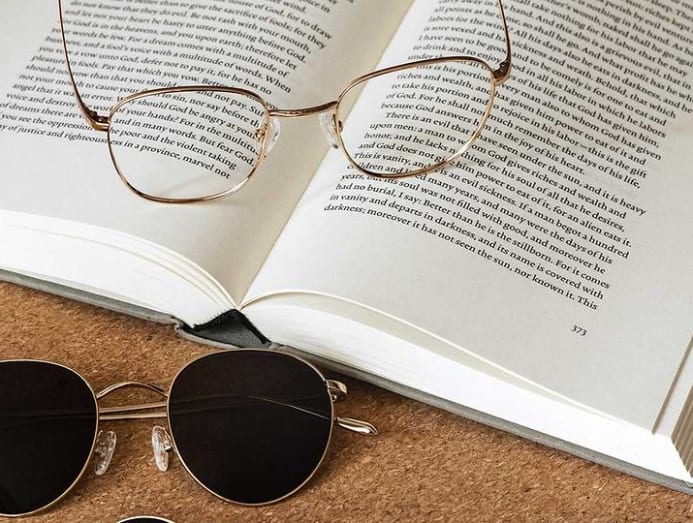 WHAT INNOVATIONS ARE YOU SEEING IN THE WORLD OF EYEWEAR?
In the world of eyewear, eye health is still its primary purpose, so much of the innovation would still be focused on providing quality eyecare. However, as there is a global shift towards sustainability and connectivity, naturally there is also a gradual move in the industry towards sustainable manufacturing and also IoT based smart eyewear.
HOW HAS THE PANDEMIC AFFECTED YOUR BUSINESS?
The retail store very much depends on the human traffic around which was much less during a lockdown. However, and thankfully, our business bounced back as soon as it was over.

WHAT'S YOUR VISION FOR O+ AND WHAT IS KEEPING YOU FROM ACHIEVING IT?
The vision for O+ has always been to be the brand that comes to mind when people think about frames that they love and an excellent eyecare service they can trust.
I believe that obstacles do not keep us from achieving our goals, as there are always alternative routes as long as there is a desire to find them. To cultivate that desire and not lose interest is more important than overcoming obstacles themselves.
ANY PLANS FOR 2021 AND BEYOND THAT YOU WANT TO SHARE WITH US
As mentioned, we are expanding our range to include an exclusive collection. This new collection not only exceeds our current range in all aspects, it also allows for a deeper expression of an individual's personality and character through different levels of customisation. Look out for it soon!