Creative Capital: The Singaporean multi-hyphenate leaves an imprint on the international music and design stage
Co-founder and partner of integrated design studio FUUR, Dean Chew is also the co-founder and artistic director of music label Darker Than Wax. You may know him as Funk Bast*rd.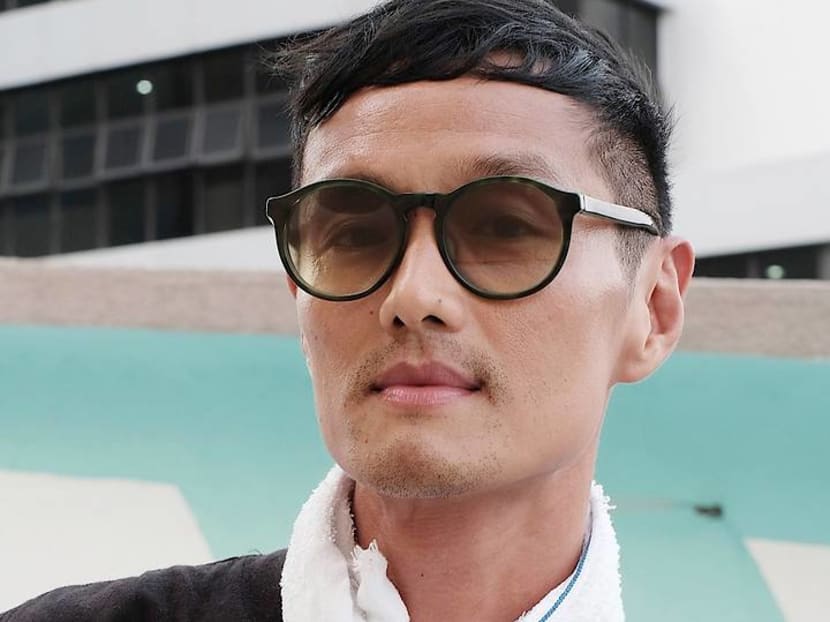 These days, we all want to be multi-hyphenates. Almost everyone you meet has a profession and at least one other passion which defines them. Like the lawyer who is also a DJ, or the surgeon who is also a piano player, the civil servant who is also a poet, the fund manager who is also a charity leader.

Traditionally, the multi-hyphenate has a white collar profession coupled with something artistic, creative or perhaps philanthropic. The descriptor after the hyphen imbues them with an element of cool that would otherwise allude them if they were just a professional. But for most cases, that first vocation allows them the financial freedom to be creative, aspirational and inspirational.

But what happens when all the things you want to be are creative?

Dean Chew, also known in some circles as Funk Bast*rd, wears many hats. He's a respected DJ known for his genre-crossing and left field approach to mixing. He's the co-founder and artistic director of his own music label Darker Than Wax (DTW).

DTW, as it is known, is respected globally as an underground electronic music label promoting diversity and creative expression. Chew is also co-founder and partner of FUUR, an integrated design studio that has worked with a wide range of clients including the Les Amis Group, Papa Palheta, Massive Collective, the British Council, the Lo & Behold Group, Jigger & Pony and the Wild Rice theatre company, just to name a few.

Being able to do all of these things, and do them well, seems tough. But for Chew, the confluence of music and space makes sense. I was excited to speak to a true creative multi-hyphenate whose projects are making our little red dot a much more exciting and interesting city.

DEAN, YOU WEAR MANY HATS. WHEN SOMEONE ASKS YOU WHAT YOU DO, HOW DO YOU ANSWER? 

That's one of the trickiest questions I get asked. It's extremely difficult to explain in tangible terms because it's all part of an ecosystem, so I quite simply say that I engage in a constant journey of exploring ideas and turning them into reality.

THAT'S A GREAT ANSWER. LET'S GET SPECIFIC THOUGH. WITHIN DTW AND FUUR, WHAT ARE YOUR ACTUAL ROLES, VIS A VIS YOUR PARTNERS? 

Within DTW, I oversee the overall creative direction of the label, from the A&R – discovering new artists for releases – work on events/partnerships as well as the artistic side of the imprint. Kaye, co-founder of DTW, manages the ops and financial matters. He frees me up to concentrate on the creative stuff.
In a similar fashion at FUUR, I am the lead design director, and alongside my business partner Jasper, we handle our own projects and interface with clients on a regular basis. And because we keep our practice rather streamlined, we really get into the nuts and bolts of every project.

TELL ME ABOUT YOURSELF? WHAT KIND OF FAMILY LIFE DID YOU HAVE GROWING UP?

I have always been a very passionate person by nature. Highly emotional at times even. But I have learned to manage that part of me a lot better now that I am older. There's a child-like curiosity within and I am excited by the unfamiliar which helps me learn and grow.

My family life was pretty colourful to say the least. Growing up in a family of architects, following my parents to their sites, has left an indelible mark. My grandfather was also an established contractor, and he always took me to his projects and shared some really interesting stories about his life. All these components shaped the way I view the world.

WERE YOU ALWAYS CREATIVE? WHEN DID YOU KNOW YOU WANTED TO PURSUE THE PATHS YOU'VE TAKEN?

I remember picking up the pencil as young as five or six and I just started to sketch and draw quite naturally. It was almost as if I could visualise the image or lines before me, and my hand was merely a tool for following that imagery.

I started drawing my own comics at 11 – Mum being the proud collector of those early comics – but the turning point was when my dad brought back the VHS tapes of the first Gundam Mobile Suit anime. That was it. It instantly solidified my geek status.

Architecture actually wasn't my first preferred choice – I always wanted to be a cartoonist or illustrator but I guess back then, there wasn't any real infrastructure that supported such a professional venture, and architecture just somehow seemed like the next most feasible option.

OF YOUR VARIOUS ENDEAVOURS, DJ'ING, RUNNING A LABEL, DESIGNING VIA FUUR, IS THERE ONE THAT MAKES YOU HAPPIEST OR GIVES YOU THE MOST SATISFACTION? 

Both universes give me that happiness. Music and space have always been closely intertwined, and I see them both essentially as extension of my DNA, my world view, and they exist harmoniously in that timeline.

I LIKE THIS IDEA THAT MUSIC AND SPACE ARE INTERTWINED IN YOUR PERSPECTIVE. CAN YOU ELABORATE ON THAT? 

They are both highly intuitive, but also extremely structured and methodical at the same time. Both have that transcendental quality of changing and shaping people, whether consciously or sub-consciously. It defines you, it colours you, and it can lift you. 
Also, if you look back at the work and compositions of musicians like John Zorn, Brian Eno and Karlheinz Stockhausen, they have also studied, and explored through their works, the intrinsic relationship between space, architecture and music. Music cannot exist without space, and vice versa.

HOW DIFFERENT ARE YOUR CREATIVE PROCESSES WHEN DESIGNING A PLAYLIST, PRODUCING AN ALBUM OR DESIGNING THE LOOK AND FEEL OF A NEW BAR, RESTAURANT OR BOUTIQUE? WHAT ARE YOUR PROCESSES? 

Both processes aren't that different actually. Essentially, it is about problem-solving. It is about placement and context. It is also about doing your homework, stepping back in time to study the precedents, and harnessing a sketchbook of references and ideas. Ultimately, how you interpret and sample these past ideas and incorporate them into your own world view determines that creative process.

In other words, the creativity or freshness if you like, comes from the way you sample and recycle. It's akin to the idea of sampling in hip-hop – taking snippets of a classic soul number for instance, and cutting that up into something that belongs to you. Same thing with designing a space really, or DJ-ing.

To me, I am not that interested in trying to create something 'new' because I think everything has been done already. It's more important to be aware of your place in the overall zeitgeist, and insert yourself into that puzzle. That's what I am obsessed with.

WHAT'S YOUR TAKE ON THE LOCAL MUSIC SCENE? 

The music scene is really flourishing right now across all the different genres. The DIY culture in Singapore is extremely healthy; you know it's definitely thriving when there are a multitude of shows and events popping up all over the island on a weekly basis. I am very positive about where Singapore is heading. Sorry haters and skeptics!

I PERSONALLY GET A LITTLE ANNOYED WHENEVER ANYONE TELLS ME SINGAPORE IS BORING. I LIKE THAT FOR YOU IT'S A MATTER OF JUST LOOKING DEEPER. 

Like yourself, my eyes roll a bit when I hear that now. I think the world has always bypassed this little island, and music platforms and journalism have always fixated themselves more on the likes of Japan, and more recently China and South Korea. I have been fortunate enough to travel extensively around the globe the past decade for music and work, and to a certain degree, the urban myth of 'the grass is greener on the other side' isn't always accurate.

Every sub-culture faces the degree of challenges, and ultimately, it's what you make of it. Singapore has a geographical advantage, and its 'hub' status has given it a strong international edge. Most people would have to transit here to get to somewhere else. So, we are in this unique situation where we can constantly absorb ideas and trends. That's enabled a lot of creative enterprises.

But at the same time, I think we need a stronger dialogue between the grassroots and the creative community here. What's still lacking is the lack of funding for certain creative pursuits or exchanges to take place.

Yes, there are some already in place, but I would argue that this infrastructure can be improved and cultivated to encompass a greater demographic, in order for Singapore to truly grow and evolve into a creative economy. We also have to believe more in the organic aspects of growth. And that we can't always measure value and quality by statistics, numbers and KPIs.

HOW DIFFICULT WAS STARTING EACH OF YOUR BUSINESSES? WHAT WERE THE TOUGHEST CHALLENGES YOU HAD TO OVERCOME?

It was quite daunting, I have to admit. Because you start to realise that ultimately, you are responsible for your own decisions. The very idea of running one's own business in an extremely expensive city like Singapore is pretty intense.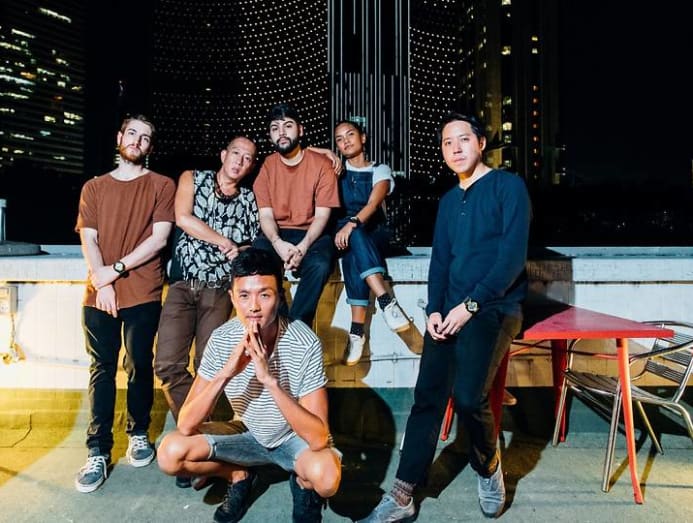 I still feel rather surreal that somehow I have managed to carve a certain niche for myself! The challenges are very real – anything from worrying about the next paycheck, to covering overheads, paying your staff, following up with clients for payments, and keeping a constant lookout for potential projects to ensure a steady flow of work.

With DTW, I think the toughest challenge was to tell myself that I am as relevant as anyone else in the music world, and that my point of view and products might be able to inspire others.

WHAT HAVE BEEN YOUR PROUDEST MOMENTS PROFESSIONALLY?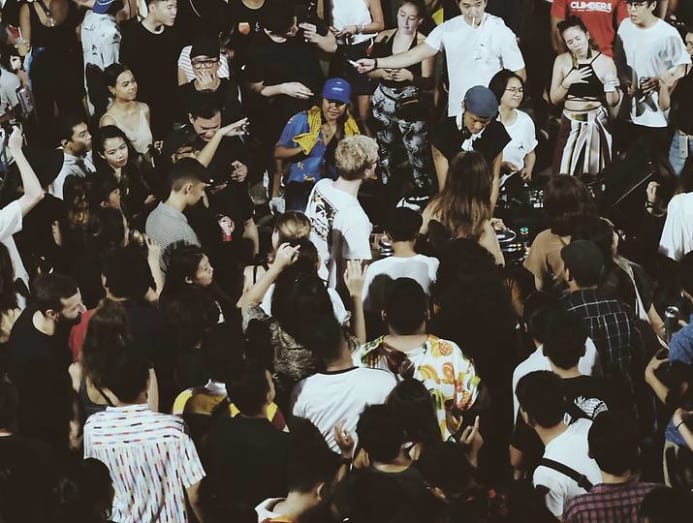 I don't really know because I'm constantly in the process of something. Perhaps some recent highlights would be working with URA and Chye Seng Huat Hardware to curate our first ever "BREW" Block Party, where we closed off a section of Jalan Besar and had an incredible turnout of approximately 700 people! It was an amazing feeling.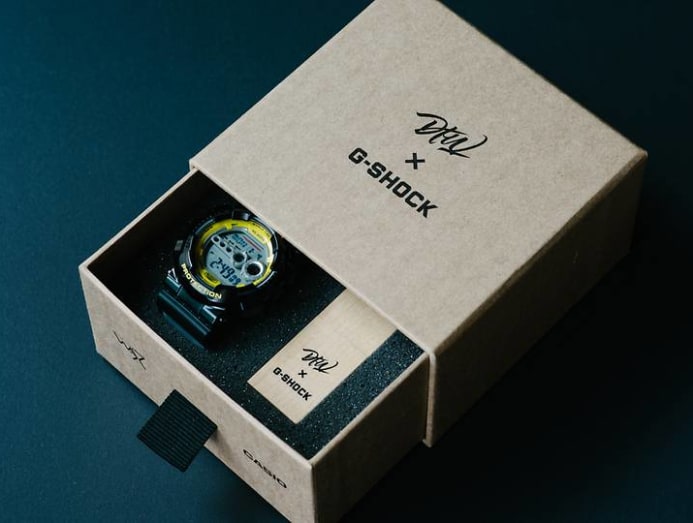 Other highlights would have been seeing our DTW x G-shock collaboration watch come to life; playing in the Dimensions festival in Croatia; and securing a regular radio spot on Gilles Peterson's esteemed Worldwide Fm platform.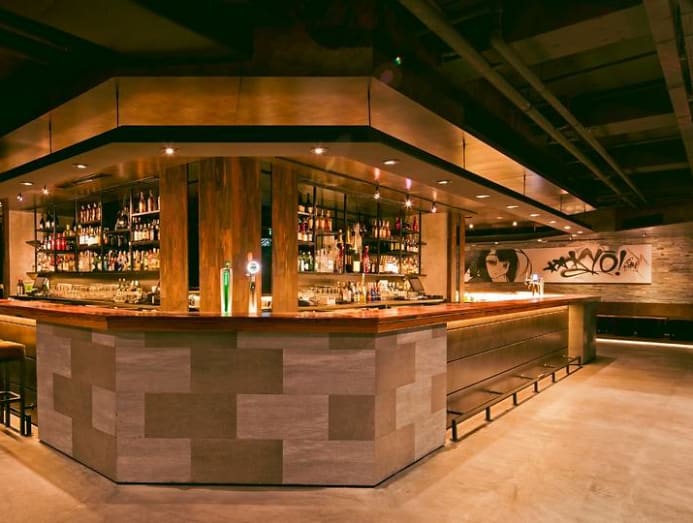 For FUUR, it was designing the now-defunct KYO club back in 2015 – I always dreamt of designing a music space. It was a pretty moving moment when I stood in the middle of the dance floor, taking it all in.

WHAT BUILDING OR PROJECT THAT YOU'VE SEEN LOCALLY HAVE YOU BEEN LIKE, "DAMN, I WISH I DESIGNED THAT!"?

Whenever I get an invitation to a preview of architect Ling Hao's projects, I'm always reminded of how transcendental architecture that is executed with care and with an elaborate thought process is. He's truly a savant in my humble opinion!

WHAT ARE YOU WORKING ON RIGHT NOW? WHAT CAN WE LOOK FORWARD TO FROM YOU? 

On the FUUR side, we have a few overseas projects in Burma, Cebu, Philippines and Ubud, Bali. They have a scale that allow us to test ideas. FUUR is in an exciting phase right now.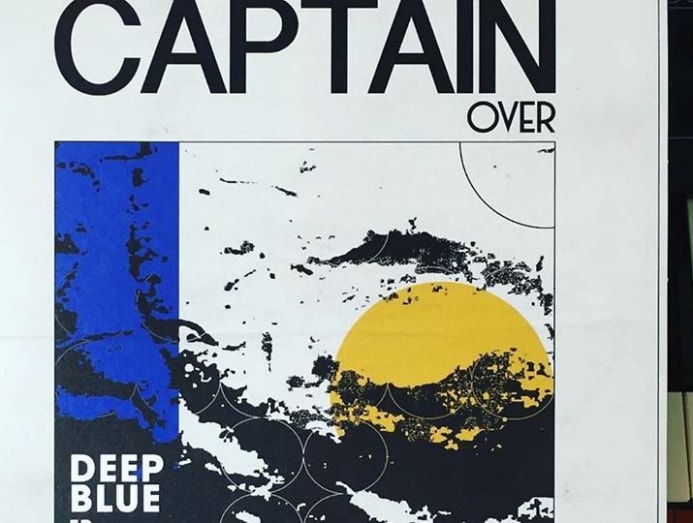 With DTW, we secured a vinyl Press and Distribution deal with the legendary !K7 label that is based in Berlin. The team and I have been actively working with them on putting out some strong physical releases the next few months and beyond. Keep an eye out.

FINALLY, TELL ME, AS A MUSIC PRODUCER, WHO SHOULD WE BE KEEPING AN EYE OUT FOR MUSIC-WISE? IS THERE A NEXT-BIG-THING ON YOUR RADAR THAT SHOULD ALSO BE ON OURS? 

Plenty but off the top of my head, Akid Amir and the guys from Kribo Records are doing some very interesting things now – mixing up elements of soul, Rnb with their Malay music heritage.

On the electronic side of things, there's Halal Sol, this very shy and slightly awkward lad who's making some really strong House and Garage sounds that you would easily think it's coming from the UK.

There's also FZPZ whom we release on vinyl recently, and not forgetting the brilliant Fauxe, whose highly original and unorthodox way of fusing hip-hop, beats with tribal sensibilities have triggered some international ears on him. Keep a lookout for female artist Ashley ERI too – she's mad talented and is working extremely hard right now on her craft.