Creative Capital: The designer who's all about empathy and inter-faith explorations
Brandon Yeo, award-winning designer of objets d'art, studied Islam to create a coin bank, mirror and clock full of significance.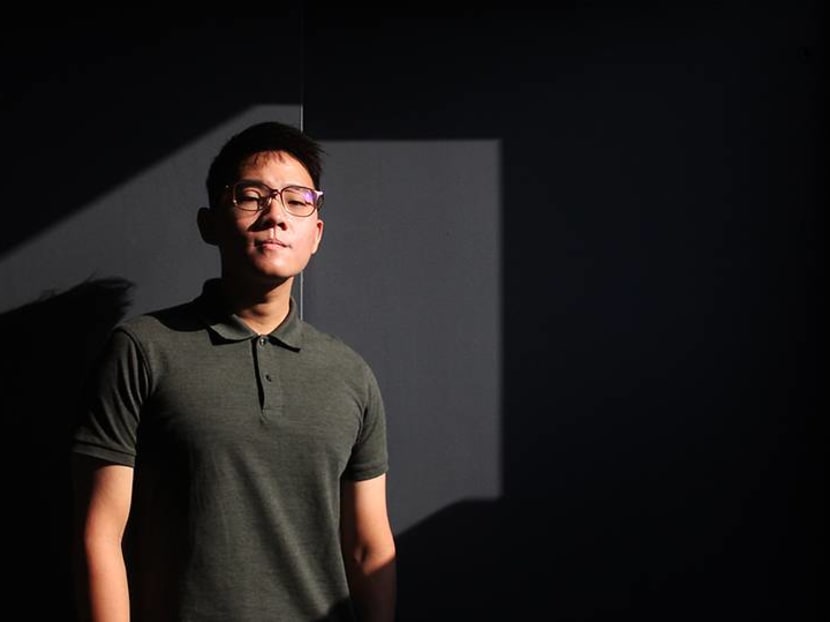 The term "objet d'art" is used most often today to describe beautifully made and often decorative things that are meant to be displayed but fall outside of the general categories of fine art. This is somewhat ironic because the term literally translates from the French as "art object".
A Faberge egg is, in our vernacular, an objet d'art. So too might be an ash tray, mirror or coin bank, if designed in a way that makes the item admired, sought after and ultimately collectible. This is, of course, subjective. But if enough people admire an industrial product, it can transcend from a functional product to a museum piece. The entire premise of the very profitable MoMA Design Store is built around this idea of products that are so well designed they become functional art works.
Different people explain what art is in different ways. One perspective is that any made work that can transfer the intentions of the artist to a viewer qualifies as art. A similar strand posits that any work that can elicit an emotional and intellectual response from a viewer qualifies. To that end, when I first came across Brandon Yeo's The Solicitude Collection, my immediate response was that these three works – a coin bank, a mirror and a lamp – were beautiful works of art.
There was no doubt that these products were very well-designed, but more importantly, the ideas behind them bowled me over. It's a rare and quite wonderful feat to be able to be able to take everyday objects and use them to explore empathy and faith in a sympathetic and intelligent fashion.  
Brandon Yeo has a diploma in Product & Industrial Design from Temasek Polytechnic and has also studied Product Design at Lasalle College of the Arts. He's won the Wallpaper* Handmade Next Generation Singapore Designer competition and has had works produced by Ipse Ipsa Ipsum with Sam & Sara.
He told me his father inspired his career. When we caught up, I was eager to learn more about him, his family and his outlook to work and life.
BRANDON, TELL ME ABOUT YOUR FATHER, HOW HE INSPIRED YOU AND YOUR RELATIONSHIP WITH HIM.
My father worked with lathe machines in a metal factory and he would always tell me stories about how precise machining could get and how advanced technology already was back then. Cameras were not a commodity at the time so he would try his best to draw what he was trying to say, and taught me certain basics.
He was pretty creative, too! He made kampung houses out of cardboards for me to play with… even setting up an Ultraman fight scene for me when I was a kid. And he taught me how to draw HDB flats. Little did we know at the time that he was already giving me quite a bit of exposure into what a designer commonly experiences in his design process. Identify a problem, go through thorough research, sketch out ideas, create prototypes and narrow down plausible solutions. I think this led me to my path as an industrial designer, which I've been doing professionally since 2010.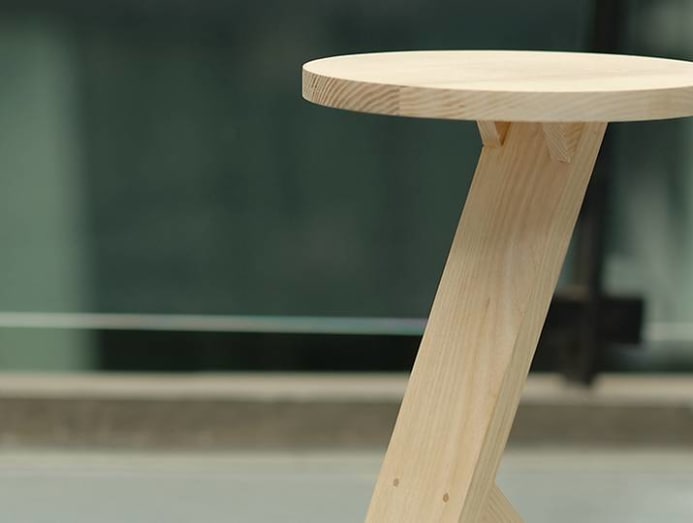 DID YOU ALWAYS KNOW YOU WANTED TO BE A DESIGNER? DID YOU CONSIDER OTHER PATHS?
Design was niche yet broad at the same time and many of my friends and I did not know what it was all about. I never knew that I would eventually become a designer but I definitely knew that I would be doing something creative. That said, I did consider pursuing physics as a career when I was still in secondary school!
ARE YOUR PARENTS PROUD OF YOUR ACHIEVEMENTS AND THE CAREER PATH YOU'VE CHOSEN?
After my parents got married, they ran a minced pork noodles business and were doing really well, but gave it up to care for me after my birth. My father became a taxi driver and my mother became a full time housewife. The very fact that he said no amount of money can precede the importance of the love for their child is both inspiring and heart-warming. This is a philosophy I hold dearly and it even inspired one of my latest works.
My parents are my greatest fans and they support me in everything I want to do. They are the first ones I explain every idea or project to. This has always created time for us to bond and get even closer as a family. They have always advised me to follow my own path and I know that they will always have my back.
IT SOUNDS LIKE PEOPLE OFTEN DON'T UNDERSTAND THE IDEA OF WHAT AN INDUSTRIAL DESIGNER DOES. HAS THAT BEEN FRUSTRATING?
It has definitely been frustrating especially because people are unable to relate to it. What is even more frustrating is that sometimes designers themselves aren't really passionate about explaining what they do, who they are and why are they doing it. I don't understand that. People need to know that they are surrounded by design, from the chair they sit on, the heels they slip on and the house they live in. Design exists everywhere in their daily lives.
IS THE LIFE OF A PROFESSIONAL CREATIVE A CHALLENGING ONE HERE IN SINGAPORE?
I feel that the life of a professional creative is challenging anywhere you go. It all depends on the perspective you take and how you go about resolving the challenges you face. If you tell yourself that you can't, you can't.
WHAT'S BEEN YOUR PROUDEST ACHIEVEMENT TO DATE?
My proudest achievement to date was winning the Wallpaper* Handmade Next Generation Singapore Designer call out. The winning piece called Clink was exhibited in Milan and Singapore in April 2019 and again in Singapore in July 2019. Clink is a formulation of my tribute to my parents' love.
I LOVE YOUR DESIGN AESTHETIC. I KNOW THIS QUESTION MIGHT ANNOY MANY DESIGNERS, BUT IF YOU HAD TO DESCRIBE YOUR STYLE, ARE YOU ABLE TO DO THAT?
Practical, aesthetically pleasing… and imbued with minimal complexities.
I REALLY LOVE THAT YOU CREATED SEVERAL WORKS BASED ON AN EXPLORATION OF ISLAM. CAN YOU TELL ME MORE ABOUT THAT PROCESS AND THE INSPIRATION FOR THOSE PIECES?
I come from a Buddhist family but I've always been open to different religions and beliefs. I feel that with all the events happening around the world, Islam has been woefully misunderstood. Hence it became my goal to try and bridge the gap between different cultures and beliefs, and in trying to do so, I needed to bridge the gap myself first.
I visited mosques, read the Quran, spoke to many Imams and Muslims to try and get as much knowledge as I could about Islam. This helped me create the series of objects that belong to The Solicitude Collection. It is a series of objects that consist of a coin bank, a mirror, a wall hung ambient lamp. I called them Empathy, Beauty and Faith respectively.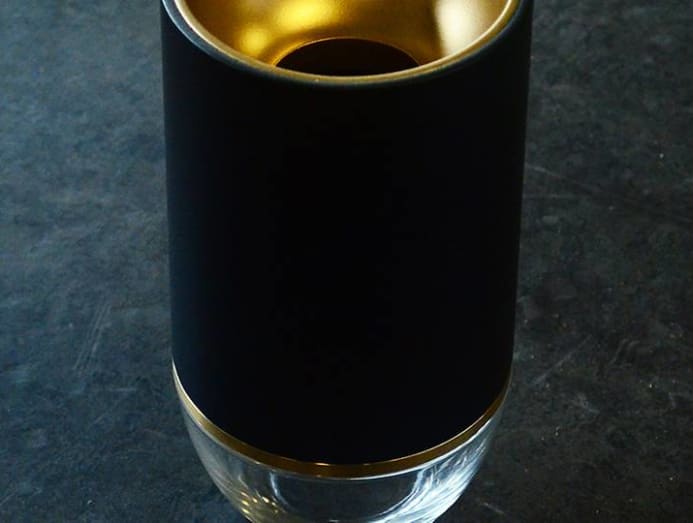 Empathy is a coin bank that strives to allow the user to empathise with those in need. Coins put in will be separated into personal savings in an opaque area, and a charitable amount in a glass dome. Once the space in the personal savings area is filled, every coin deposited will fall into the charitable area, suggesting that once you have enough, you are able to provide more.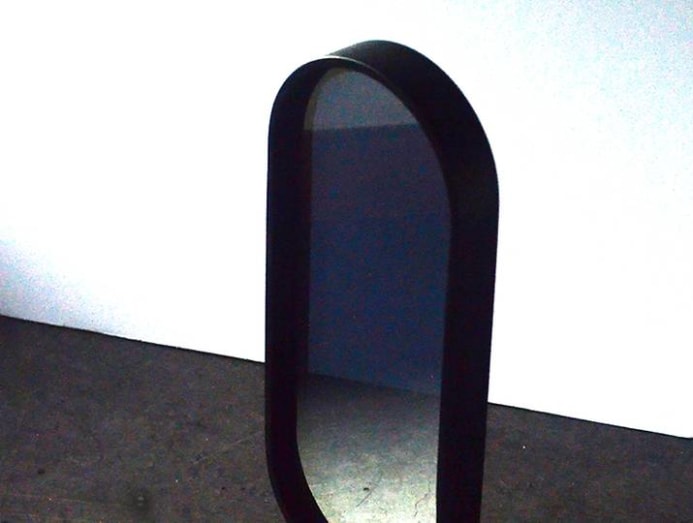 Beauty is inspired by the grace and elegance of a woman's eyes. A hijab is a veil traditionally worn by Muslim women in the presence of adult males outside of their immediate family, which usually covers the head and chest, and is also a symbol of privacy and modesty. When a woman wears a hijab, although almost the entire head of the lady is concealed, the allurement of her eyes can be impeccable. There is nothing in the hijab that restricts a Muslim woman's freedom to express her views and opinions, to own property, to have an education and a career, or to choose a spouse.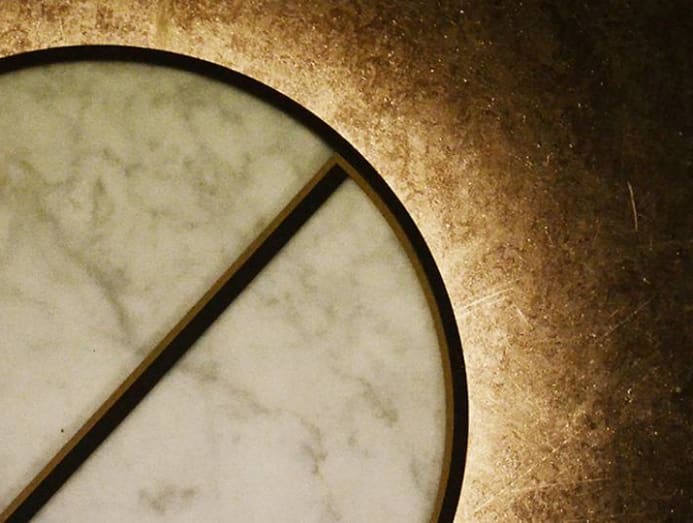 Faith, as its name suggests, is inspired by the notion of faith and the dedication of every Muslim in the world to perform the Salah, an obligatory religious duty. It is a physical, mental and spiritual act of worship that is observed five times every day at prescribed times. Faith is an ambient lit clock which informs the user(s) which prayer of the day is actually happening. The light fades gradually just like the ticking of a clock. The light disappears for a few minutes between each continuous prayer time to signify its transition to the next.
HOW IMPORTANT IS IT TO YOU THAT PEOPLE UNDERSTAND AND APPRECIATE ONE ANOTHER'S FAITHS AND CULTURES?
Just because you do not believe in something does not give you the right to stop someone from doing or believing in something. When a society turns away from empathy, it loses its soul.
I LOVE THE IDEA THAT EMPATHY CAN BE AN IMPORTANT FACTOR IN DESIGN. WHAT FACTORS IN YOUR OWN LIFE DO YOU THINK HAVE MADE YOU PARTICULARLY SENSITIVE TO THE CONCEPTS OF EMPATHY AND DIALOGUE?
Most of the time, a lack of empathy is most obvious when there are signs of sexism and racism. It is difficult to draw the line between a joke and actually being serious about it. However, it is easy to claim that "It is okay to make this joke because they are not around, so what is the big deal? We are not harming anyone." The big deal is this: When we stop taking other people's pain into account, eventually someone, somewhere, will do the same to us, and when we feel that we most need empathy, we won't get it.
TO THAT END, DO YOU HAVE A MISSION THAT INFORMS YOUR WORK?
I want my audience to get a glimpse of what I try to achieve. My works are more of a work in process. It only becomes complete if it creates a resonance with the audience. It could be as simple as, "Aha! I get it!" or, "Wow, that's cute!".
ARE YOUR PIECES IN PRODUCTION? IF SO, WHERE CAN PEOPLE FIND THEM?
The Solicitude Collection is currently in production with Ipse Ipsa Ipsum with Sam & Sara.
WHO, LOCALLY AND INTERNATIONALLY, INSPIRES YOU?
There are too many people who inspire me but to name a few internationally, they would be Dieter Rams, a German Industrial Designer; Naoto Fukasawa, a Japanese Industrial Designer; Oki Sato of Nendo, a Japanese designer architect; Tadao Ando, a Japanese self taught architect; and Tom Dixon, a self taught British designer.
Locally, they would be Nathan Yong, Studio Juju, Olivia Lee, Gabriel Tan, Hans Tan and definitely my parents.
WHAT'S YOUR DESIGN PROCESS LIKE?
It's actually divided into four distinct phases – Discover, Define, Develop and Deliver. I adopt what they call the "Double Diamond" design process.
The first phase, "Discover", is to understand the scope of what it is required to do. Sometimes this is defined by the client; sometimes I determine it on my own. This stage would mostly involve gathering insights and trying to look at things in a different and new way.
Once the possibilities of the ideas are mapped out, the second phase of "Define" would be to narrow down what works and what would fail. This allows me to have a clearer vision of the creative direction while maintaining practical feasibility.
The third phase of "Develop" consists of a huge amount of iteration and testing. There is usually a lot of trial and error here. This is where I encounter possible obstacles and difficulties. But this process allows me to fully refine and finalise a plausible solution.
The last phase of "Deliver" would be when the design is finalised and is ready to be launched or presented.
The most crucial component is being able to answer the question that was posed at the very start of the process. Regardless of whether you are designing a pencil or a consumer electronic product, you need to remain aware of the final need to solve whatever problem has been posed.
WHAT'S THE DREAM PROJECT?
Every project is a dream project because it is the realisation of my thought process. Nothing can be more satisfying than seeing my ideas come to fruition.