Creative Capital: The Singapore denim label with fans across the world
Fahmy Ismail's lifelong love of denim culminated in starting up his own label, Kerbside&Co, which is all about vintage Americana and slow fashion.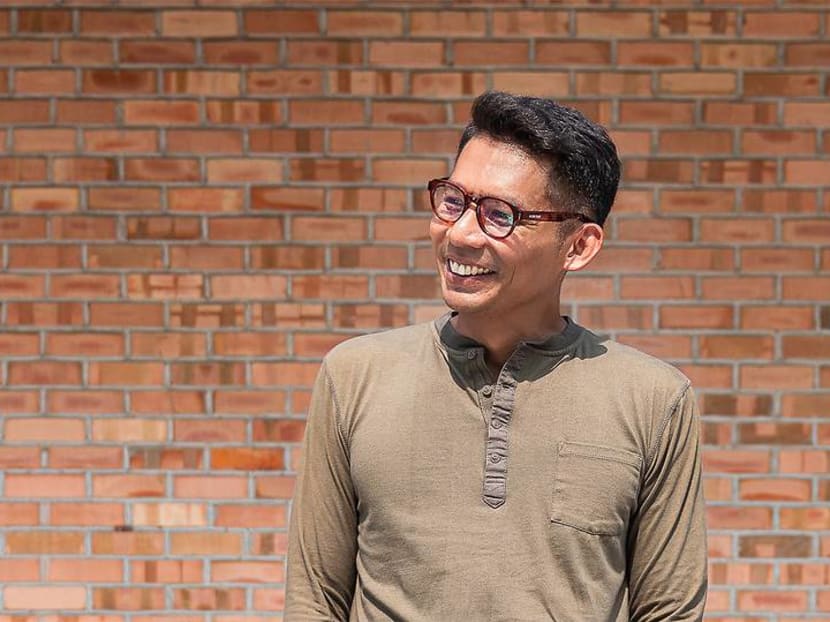 A year back, a buddy gifted me with a very cool denim overshirt. It was made from a beautiful Japanese denim and proportioned nicely for my very Asian and slightly rotund figure.
I mistakenly assumed it was from a Japanese brand, partly because said friend is married to a Japanese woman and has lived in Tokyo. I then guessed American. "No," he corrected me, "this is local."
He then started telling me how much he loved the clothes and accessories produced by Fahmy Ismail, a local designer, through his label Kerbside&Co.
Kerbside&Co has a very singular focus. Fahmy, a longtime lover of American denim, produces beautiful denimwear and well-crafted work clothes.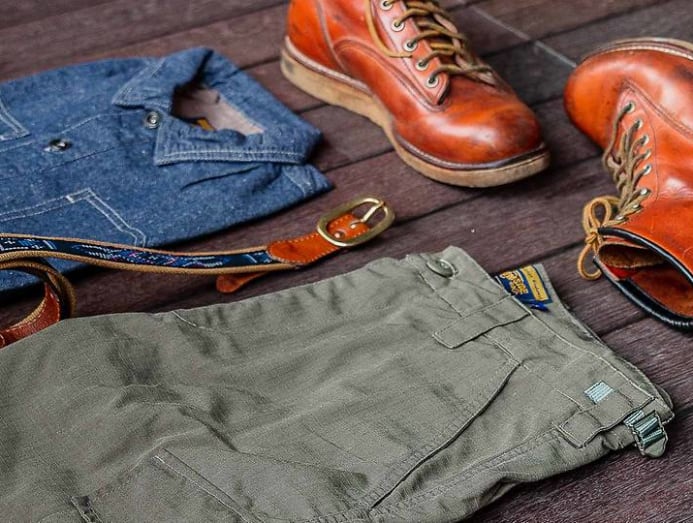 These pieces are not for flashy fashionistas, but rather for men and women of distinction, who appreciate quality, craft and the simplicity of seemingly utilitarian wares.
WERE YOU ALWAYS A DENIM FAN? WHAT DO YOU THINK SPARKED THIS LOVE?
I think all those adolescent years of perusing Smash Hits and NME sparked a curiosity for popular culture that has followed me through the years. The ripped Levi's 501s, classic Harrington jackets and Dr Marten's shoes – it was all so enthralling for an adolescent Fahmy. I think the first time that I really saved up money to purchase my first ever Levi's 501s from Far East Plaza for S$65 was the day, back in 1990, that I realised I had fallen hook, line and sinker for blue jeans.
I UNDERSTAND YOU HAD A REALLY LARGE COLLECTION. HOW LARGE?
Well I cannot really say that it was large compared to other serious collectors – probably only around 300 pieces at its peak. It was such a joy to procure those vintage pieces one by one, from 1994 onwards, if I recall correctly. Later on, eBay auctions were a constant companion and back then I didn't have much competition chasing those coveted pieces, save for the odd Japanese or European with much deeper pockets.
It somehow got to the point where space was beginning to be a constraint. I started giving away the less precious pieces. Then I stopped doing that because I think I lost a few grand just by being way too flippant. In the mid-2000s, I sold off a good chunk of the collection. I keep only around 20 of my favourite pieces now, mostly Levi's. All the vintage tops, outerwear and vintage denim pieces were cleared out, for better or worse.
WHAT IS COLLECTIBLE DENIM, ANYWAY? WHAT DO COLLECTORS LOOK FOR?
This is probably subjective as most collectors have differing opinions on what is collectible. Generally, those that are deadstock and in unworn condition, replete with details like original price tags and jeans flashers (the branded cardboard that is tagged to the back pocket) will garner the most interest and top dollar among the purists. You will be surprised at how often those turn up at selected auction houses for the discerning collectors.
As for me, I was just a sucker for denim from the 1940s onwards, so I was keeping an eye out for those, especially the 1955 Levi's 501s, just because I agree with those cuts the most.
I UNDERSTAND YOU WERE IN THE MEDIA SECTOR BEFORE STARTING KERBSIDE.
Yes, I was working in television broadcasting for almost two decades, from production work in the MTV Asia studios to my last stint at Sony Pictures Television. It was something I truly enjoyed doing until I felt burnt out from the long hours. I left the industry in 2014.
WHAT PROMPTED YOU TO START KERBSIDE THEN?
Well, I have always thought that I could contribute value to brands with heritage here, elevating their cache further. But with no background or connections in the fashion industry, it proved to be a daunting task to get a foot in the door of the right people.
So, I figured, let's just push the envelope a bit and see what pans out if I venture into starting my own label.
While I had a base understanding of denim and vintage workwear, I did not have the slightest inkling of what goes into the whole structure of garment making and the production technicalities. So I went to study at the Textile and Federation Textile Training Centre to gain insights into the industry and to prepare me for the long haul. That paid off in spades.
HOW WOULD YOU DESCRIBE YOUR LABEL?
A touch of vintage Americana with nods to the detailing of heritage garments. Whenever possible, I try to stick to the original cuts but I am not a purist in that sense. If I think a modern silhouette can work better, I have no qualms about modifying a design to make it more contemporary.
HOW DIFFICULT WAS IT TO GET STARTED? TELL ME ABOUT DESIGNING AND GETTING THOSE FIRST PRODUCTS MANUFACTURED?
As with anything that I do, nothing ever comes easy. The designing part was fairly straightforward as I had the details all planned out while I was still taking the garment production course. However, for that first ever pair of jeans for Kerbside&Co, I was adamant about using Cone Denim from the Greensboro Mill in the USA. It was my homage to vintage Levi's, which utilised the same mill a century ago.
And that was where the learning curve got steep. I picked up a few rolls of deadstock American-made denim, paid a pretty penny for them, got them shipped to Singapore and re-sent them to a Japanese workshop. Such a roundabout way of doing things.
On hindsight, I do not regret the process because my future customers understood what I was doing and appreciated that I was not taking the easy route of procuring cheap fabrics or trims and doing things the cookie-cutter way. My first 50 customers were mostly from the US, by the way. For some reason, most of them thought I was California-based.
WHAT SETS YOUR PRODUCTS APART FROM OTHERS?
I do not think of it in this way, honestly. Well, not for the most part, anyway. I just design stuff and make samples and go back to the drawing board to refine things again and again. Not everything I make moves off the shelves quickly – some move much more slowly than others. I am not in a hurry to churn clothes out. I do not release my collection seasonally. I do things at my own pace. It is scary to see the rate of consumption of new clothes. Some days I just loathe to be lumped in together with the fashion industry's hoi polloi. I do not look the part and never will, most likely.
IS THERE A HERO PRODUCT WITHIN THE COLLECTION?
Interesting question. It used to be The Kennedy, the first pair of jeans in the collection. These two years however, it has shifted to The Pollock, my modern take on utilitarian painter pants. A lot of thought and work went into the fit and drape as I used a thicker 12oz duck canvas. I guess it paid off as The Pollock has been moving quite decently.
WHAT DO REAL DENIM EXPERTS LOOK FOR WHEN BUYING A PAIR OF JEANS?
I guess you mean the denimheads. Based on my observations of my own customers, it is usually the fabric itself, then the cut – which is, of course, subjective at this juncture – followed by the hardware on it: Buttons, rivets, patch design, etc. The next step would be to turn the garment inside out and look at the stitches. This is where you might lose the purists. Some like them made with a vintage set-up and can immediately identify any modern construction. They might hand you back the jeans and walk away.
DO YOU OFFER CUSTOM SERVICES?
No, I do not. I can be a control freak with my designs, so no messing about with what I have in mind versus how a customised piece might end up looking under my label.
WHAT IS THE KUMI J LABEL? I SEE THIS LINE ON YOUR WEBSITE.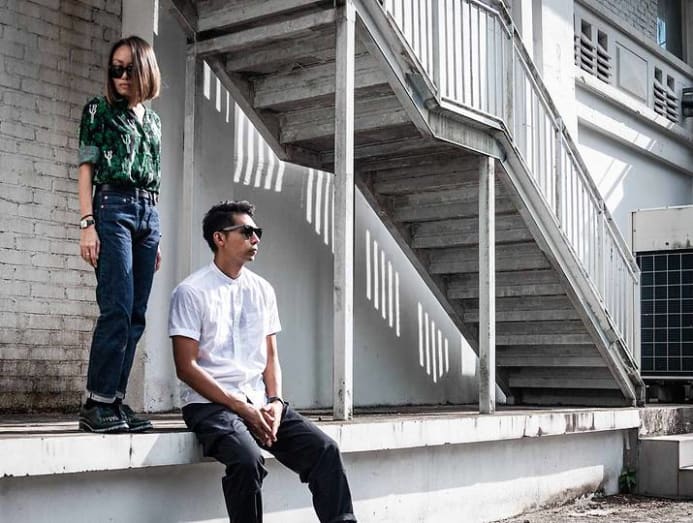 It is an independent label by Kumi J herself. She has a good handle on heritage workwear styling, which is a perfect match when it comes to designing her own apparel: A great mix of 1940s style with strong emphasis on detailing. And she has got a ridiculous amount of denim too, so we are even in that sense.
We share the same production facilities and it's great when it comes to buying trims or fabrics in bulk as we tend to gravitate towards similar items when we run through swatches, so, economies of scale, you know. We are in the initial stages of running through some designs for a proper collaboration. Hopefully it will bear fruit in the coming year.
HAS KERBSIDE GROWN THE WAY YOU ENVISIONED IT WHEN YOU FIRST STARTED IT BACK IN 2015?
Apparel and assortment wise, it certainly has seen some increase in depth stylistically, especially in the last two years as I've grown more confident in offering slightly different options for my regular customers. Honestly, there have been challenges throughout the journey. For what it's worth though, hand to heart: For an independent brand, I am grateful for what has come my way.
WHAT HAS BEEN THE HARDEST CHALLENGE IN RUNNING YOUR OWN BUSINESS?
Messed up production schedules! I have lost plenty of wholesale business due to the inability to turn bulk orders around quickly. That's something I need to attend to in the upcoming year – perhaps an expansion of workshop options.
AND WHAT HAS BEEN THE BEST SURPRISE ABOUT IT?
Customers actually telling me that they appreciate what I do and eagerly anticipating what I come up with. It still brings a grin to my face to know that I am making stuff that people actually like. It's sort of a validation of my constant struggle to do things right, I guess. It quantifies all the work I put in as a one-man brand.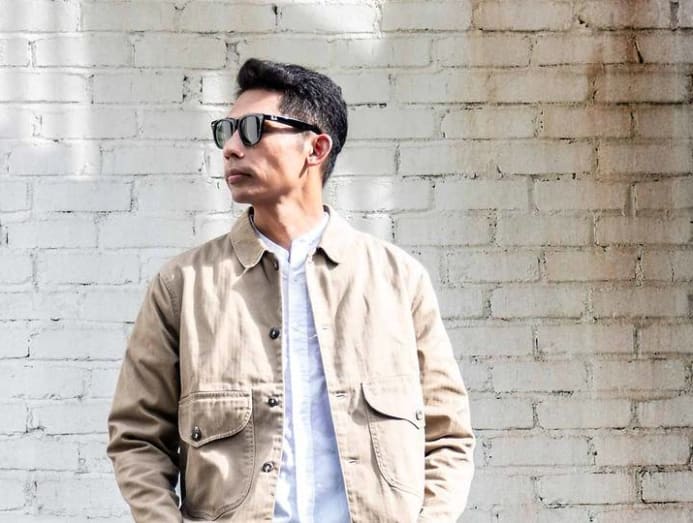 WHO IS YOUR TYPICAL CUSTOMER?
It is typically American or European consumers who are heritage wear fans – the folks who appreciate vintage. They form a large chunk of my base. However, for the past year and a half, I seem to be gaining a bit more traction locally, which is always heartwarming. Thankfully, my garments are not faddish in design, so they cut a large swathe through age groups as well as gender.
HAS THE PANDEMIC AFFECTED BUSINESS?
It is the supply chain that causes the most grief for me. Everything came to a halt and when the workshops were up and running again, huge bulk orders got prioritised over my stuff. While that is understandable, it is also grating on my nerves to know that my garments are six months behind schedule now.
WHAT'S IN STORE FOR YOU IN THE REST OF 2020 AND IN 2021? ANY NEWS TO SHARE?
Kerbside&Co. is working with a local facility that specialises in custom tailoring work. So, I am fine-tuning the brand's repertoire by making finer garments with slightly different workmanship. It is all about further refining my finesse, so to speak. I have also touched base with new workshops in Japan to see how we can work together for 2021, further expanding the choices of production partners. While denim is my calling, I have been quietly amassing some really good fabrics to be used for future collections. I can't wait.