Creative Capital: The food entrepreneur who's re-energising heritage dishes
Jeremy Nguee is the man behind the spice pastes of Batu Lesung Spice Company and the confections of MRS KUEH. And because of COVID-19, he's now launched Dream Shop, a new takeaway and delivery service.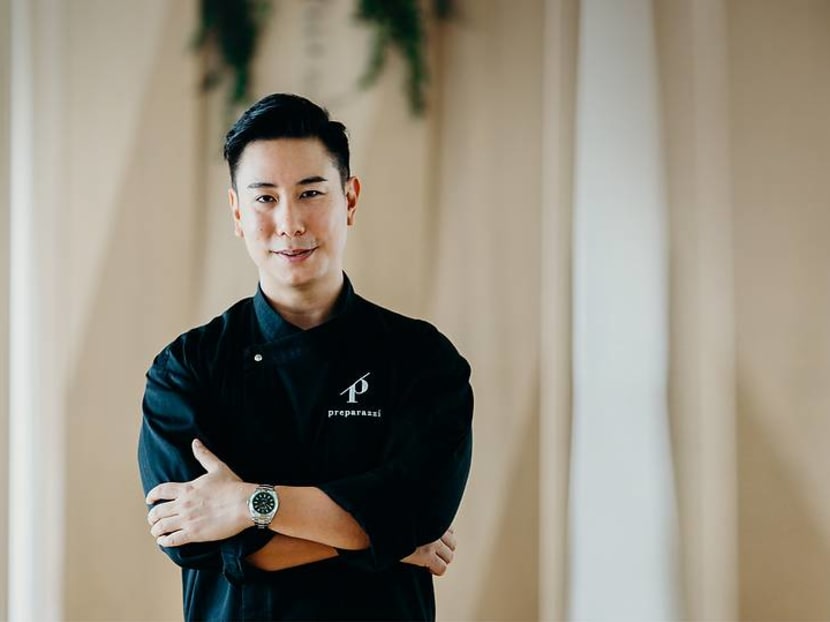 In the good times (remember those?), if you were one of those red-soled, fancy-watch-wearing folk whose faces always filled the pages of our society magazines, chances were, at one of the many luxury events you attended, you'd eaten food conceived of and cooked by Jeremy Nguee.
His catering company Preparazzi has been, for many years, the go-to food producer for the finest luxury houses here in town.
Jeremy also owns two other businesses, one selling spice pastes and the other, local cakes (among them, arguably the best kueh salat in town). But until this year, Preparazzi had been the bigger of the businesses.
But what happens when all of your contracts for that business suddenly disappear? What do you do?
For Jeremy, when every single catering job was cancelled in the span of two weeks because of the pandemic, he had to pivot, and pivot quickly.
His solution was to launch Dream Shop, a takeaway and delivery service producing gourmet hawker classics. Dream Shop's dishes tackle the longstanding question of what your humble but beloved hawker dish would taste like if were cooked with the absolute best ingredients.
But such deliciousness comes at a price. Dream Shop's dishes are not cheap. Nevertheless, they've been selling out – partly because of the support his customers are showing to Jeremy and his team, and partly because, in my opinion, they really are worth the price.
I sat down with my old friend Jeremy to chat about his businesses old and new.
HI, JEREMY. WERE YOU ALWAYS INTO FOOD? WHAT'S YOUR EARLIEST FOOD MEMORY?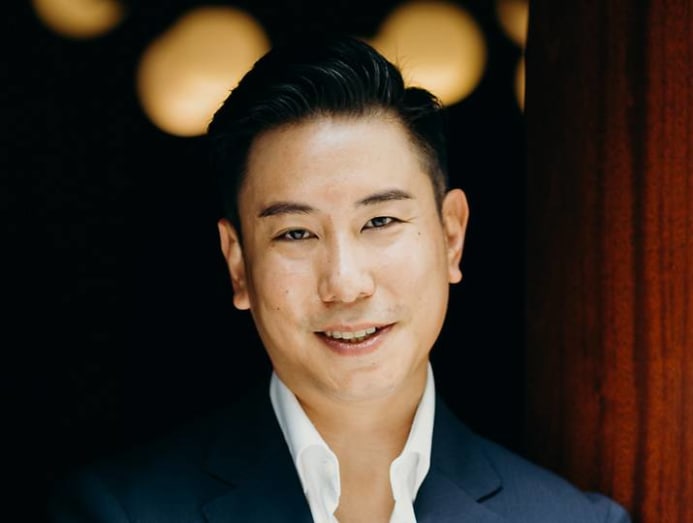 Food was a big part of my childhood. Many of my childhood memories are connected to a dish or a meal, because of my family's rythym. My mum always had friends over for tea and she loved to bake and try new recipes. She would make amazing chocolate chip cookies that we would also put in jars to sell for fund raisers. I have fond memories of her making DIY pizzas in the AMC pan over the stove, and strange meatloaf recipes with a thick ketchup on the top.
My grandma watched us kids in the day and for lunch there would be things like potato slices with minced meat, or long beans with hae bee hiam. In the hours before dinner, you could smell the frying of the rempah for chicken curry. As soon as it was done, I'd beg her for a bowl way before dinner time. She would give me a small chicken wing and piece of potato that was still firm because it hadn't had time to soften.
One of my first memories outside the home was going for high tea at Goodwood Park Hotel. It was the first time I had scones. I ate like five, with clotted cream and strawberry jam. There was also an ice cream bar there and I could ask for as many scoops as I liked.
YOU STARTED YOUR CAREER AS A TAX ACCOUNTANT. HOW DID THAT HAPPEN?
To work with food was always a dream of mine, but a family friend wisely advised that I take up a professional degree that would hold me in good stead in case I changed my mind. While at SMU, I was kindly offered a scholarship with PricewaterhouseCoopers tax and I took that up. After I graduated, I served out my bond. It was very good training for me. I learnt a lot there about dealing with clients and managing teams – these days, it's called "managing expectations". It was a challenging time, but I had very good managers and leaders there who made sure I was engaged and learned the values of professionalism and words like "business development".
YOUR CAREER IN FOOD STARTED WHEN YOU WON A MARTELL COMPETITION. CAN YOU TELL ME MORE ABOUT THAT? WHAT WAS YOUR WINNING PITCH?
The Martell VSOP Ultimate Start-Up Space was an idea to provide seed money and space to a winning idea for one year. It was an amazing experience. I met many awesome Singaporeans, many who have gone on to grow their ideas, like Colin at General Co and Jacqueline at Prep. The competition also put me in touch with INSEAD, where I met the late Patrick Turner. He taught me about entrepreneurship. I got the chance to study there for two weeks and I met very talented people from around the world. I also learnt more business terms like "gaining traction" and "social capital". Very useful when you need to increase your customers' "willingness to pay".
HOW DIFFERENT WAS THE REALITY OF RUNNING YOUR OWN BUSINESS FROM THAT ORIGINAL PITCH?
The original idea was to provide high-quality, healthful meals to busy people and their families – we do all the work, you claim all the credit. It was a predecesssor to many of the bento concepts available today. But it took a lot more logistical resources and processing power than I initially thought to consolidate, and I didn't think to cluster order for preparation and delivery. The business transformed partly through necessity.
Preparazzi became an a events caterer providing bespoke menus for client engagement activities, and that's what we still do to this day. It's still partly about healthy, high quality meals, but tailored more to corporate needs. So, while these days we work mostly with marketing and business development teams, the mantra still remains, "We do all the work, you claim all the credit". Our clients really like that.
TODAY, YOU RUN A COUPLE OF DIFFERENT ENTERPRISES. CAN YOU WALK US THROUGH THEM?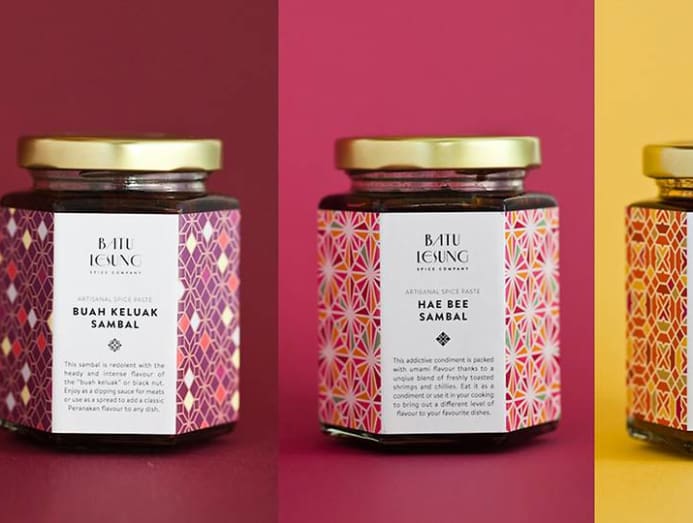 Sure. We have Preparazzi that does events catering. Batu Lesung Spice Company makes super high-quality spice pastes and sambals. And then there's MRS KUEH, which I co-founded with my mother. I also help other companies with F&B consulting work like planning a new space and menu, or curating the food programme for a festival.
A lot of the consulting work has been driven less by business opportunity, but more because of a burning desire to try to challenge the norm in Singapore. In the last decade, I have had the chance to travel for work and cook in places like St Petersburg and Jakarta. As I travelled, I realised that in other countries, Singapore food was not just popular but also regarded as highly as other gourmet cuisines. In some of those places, if you know what Katong laksa is, you're cool.
Batu Lesung was created because I felt, at that time, that popular spice pastes were not very good. I wanted to work with something that was almost magical. What if you could create the "essence of curry", an elixir that infused the complex and comforting flavours of Singapore into any dish. I wanted a spice paste that I could fold into potato puree, into sous-vide dishes, as a marinade for grilled lamb chops, and so on. I found a kindred spirit in Kak Huda of Asyura. She has been making spice pastes for the Singapore community for more than a decade now and helped to developed a special recipe just for me. And thus Batu Lesung Spice Company was born.
MRS KUEH is the most personal for me as I get to work with my mother. I am so proud of her and am happiest seeing her get the rock star treatment when people find out she's the chef behind MRS KUEH. Friends had been encouraging her to do something for herself for decades, but she had always put her own ambitions aside to look after the children and the family.
In every family, there's that one person who has always been self-sacrificing; they put themselves aside for the family. And often, they show their love and care by cooking for us. This is who MRS KUEH refers to. We hope to pay homage to these women and men, and hope their families will never forget their individuality or take them for granted.
YOUR LATEST VENTURE, DREAM SHOP, WAS CREATED AS A RESPONSE TO WHAT'S HAPPENED DUE TO COVID-19. TELL US ABOUT THAT.
In February, in the span of a fortnight, all of Preparazzi's events were cancelled, so we knew that we would be left without any work for at least three months. I knew we had to create a product that did not rely on our B2B channel, something that customers could buy. But our Preparazzi menus were not feasible for retail.
The dishes at Dream Shop were not conceived overnight, though. They are an evolution of dishes that I have been cooking at home for my friends and family. I've been trying to replicate my favourite hawker dishes, hoping to demystify recipes and learn the skills required to reproduce these dishes. To say it's not easy is a huge understatement. Many of these beloved dishes are not so much a product of ingredients as they are of sheer skill. For example, the quality of a steak is often determined by the kind of beef you're working with. The same can be said for seafood dishes. Think about how the quality of ootoro and uni in a chirashi affects the dish. But char kway teow? You need good noodles, good soy sauce and then a tremendous amount of skill. Skill makes it char kway teow and not the garden-variety fried rice noodles you get at a cheap hotel breakfast buffet.
The dream in Dream Shop is me imagining what our favourite dishes could be without price constraints. I hope my own versions inspire both hawkers and home cooks to also create their own versions. I organised an event last year called The Kueh Kueh Symposium and was very blessed to have many of the kueh kueh crafters participate. The OG, Mdm Chin of Glory Catering, shared with us how her green pandan came about. Can you imagine that before her, all kaya was brown? At the end of our panel session, she said, "It's not so important to stick to an authentic grandma's recipe. It's more important that you will cook it for your family and that your children like it." This reflects my heart and I have been lucky to find an opporunity to manifest these dishes in Dream Shop.
HOW HAS THE RECEPTION TO DREAM SHOP BEEN?
Honestly, it's been really fantastic and I am so grateful. Many people have been buying from Dream Shop, as well as Batu Lesung Spice Company and MRS KUEH with what I can only call a vigorous frenzy. Slots fill quickly, and Batu Lesung Spice Company is unfortunately sold out half the time. While the current work-from-home situation fuels this buying, I also believe that many of our customers are making their purchases because they really want to support us. That kind of encouragement gives me strength.
THERE ARE A NUMBER OF CHEFS THESE DAYS DOING "MODERN SINGAPOREAN" OR "GOURMET SINGAPOREAN" FOOD. HOW DO YOU MAKE YOUR FOOD STAND OUT?
I don't try to think about this question. The more difficult question to answer is, "What do you really want to make? What do you want to say?" These questions guide the menu for each Dream Shop menu iteration.
It makes me so happy to see more young chefs being unabashed about making Singaporean heritage dishes. While we will still have modern fusion guys making nasi lemak burgers or laksa pastas, I am super excited that the young boys and girls carrying on our culinary heritage are getting more air time. I have deep respect for the folks at 545 Whampoa Prawn Mee, Bukit Merah View Kway Chap, Jin Ji Braised duck, Ratu Lemper and Rainbow Lapis. What they are doing is so good and so important.
WHAT IS THE MOST IMPORTANT THING YOU HAVE LEARNED AS AN ENTREPRENEUR?
That I'm not as clever or as good as I think I am. It's good to be confident and to be optimistic, but keeping those attributes in check will help you keep a level head and be realistic about your plans. Learn to depend on your team and trust them. Invest in your customers too, not because they gave you a lot of business, but because they believed in you and trusted you not to screw up.
AND WHAT HAS BEEN THE BIGGEST SURPRISE SO FAR?
That strangers and people not related to me care for me and my team. I started a masterclass last December and it has been doing pretty well. The limited slots get booked out quickly, so I was aggressive and offered five classes in April. The classes were fully booked in a couple of hours. We collected all the fees up front, and were looking forward to a fun time of talking food and cooking. But then the "circuit breaker" meaures were announced. I had to postpone all the classes to May, but the circuit breaker measures were extended and I realised I would have to refund all the participants' fees. I had already used much of the funds for salaries – I couldn't bear to make the team take a pay cut – and was wondering where we would get the funds from. Amazingly, all but two participants told me to just hold on to the class fees and that they were looking forward to attending whenever we could hold the classes again. I felt so emotional when I received their replies.
WITH A NUMBER OF DIFFERENT ENTERPRISES, DO YOU SOMETIMES FEEL YOU SHOULD FOCUS ENTIRELY ON ONE? IF YOU HAD TO, WHICH ONE WOULD YOU CHOOSE AND WHY?
I sometimes feel like I should, but so many learnings and capabilities come from operating different brands in different segments. Not just for me but for my team too. Over the years, my catering and production chefs have learnt how to make sambal, and now kueh kueh, too. We were able to pivot faster because we had some insights into retail customers based on Batu Lesung Spice Company and MRS KUEH. The two retail brands benefit from the firepower of a larger kitchen and experienced chefs. We have the ability to create pop-ups and particpate in collabs with a short turnaround time.
It's probably a bad idea to keep too many tops spinning, but it makes sense for now. Plus, it's more fun! Otherwise, why would you be a small business owner? By the way, I am not worthy of being called an entrepreneur. Not yet, at least.
WHO OR WHAT INSPIRES YOU?
My family comes immediately to mind. Not that they inspire me with lofty and kind thoughts, but they make sure I work harder and try harder. I always think of whether my wife Shu or my son Shane will like the dish I'm making, or just laugh in my face and say it's boring. That kind of criticism is fierce, you know. You always want your family to be proud of you.
WHAT KIND OF LEGACY DO YOU WANT TO LEAVE BEHIND?
I would like to be remembered as the person who gave a new generation a renewed pride in their heritage cooking. I hope the work influences people in subtle but important ways: It makes you crave kueh kueh more than you would a cupcake. It makes you want to cook a curry on your first date. And I want that date to be impressed by that. Perhaps I would also like to be remembered as MR KUEH.