Creative Capital: The Singaporean who is using superfoods to keep your skin happy and healthy
Rooki Beauty by entrepreneur Hayley Teo is a clean, cruelty-free skincare line that transforms superfoods into antioxidant, vitamin and phytonutrient rich skincare products.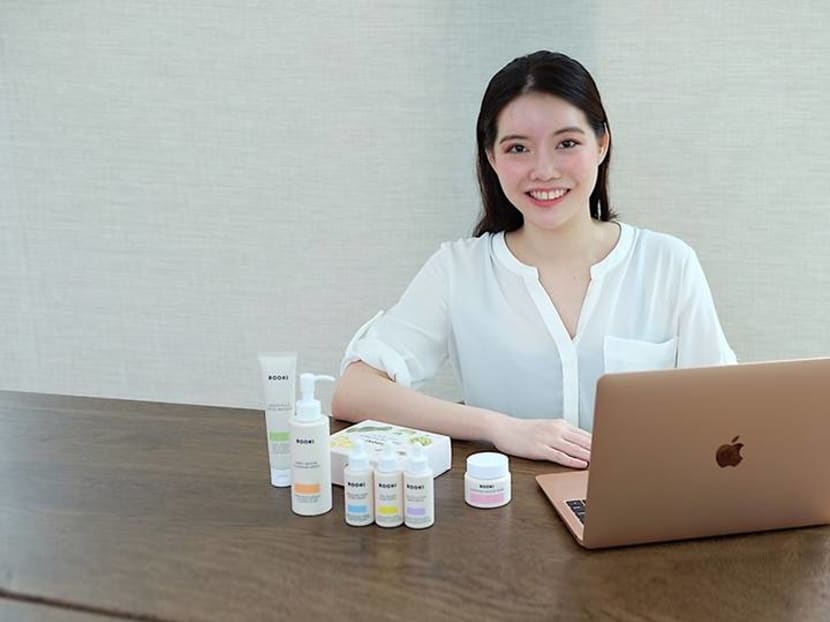 Like most guys, I can be a little clueless when it comes to different verticals or types of beauty, make-up and skincare products. One of the things I have learnt over time is that how a product is made is often just as important as its purported benefits.

Just last week in fact, I had a colleague give me a little lesson in the differences between clean, vegan, and cruelty-free beauty. From what I have been led to believe, from research I have seen (like this particular study by sustainability platform abillion) as well as word of mouth, the demand for clean and cruelty-free beauty brands is growing rapidly.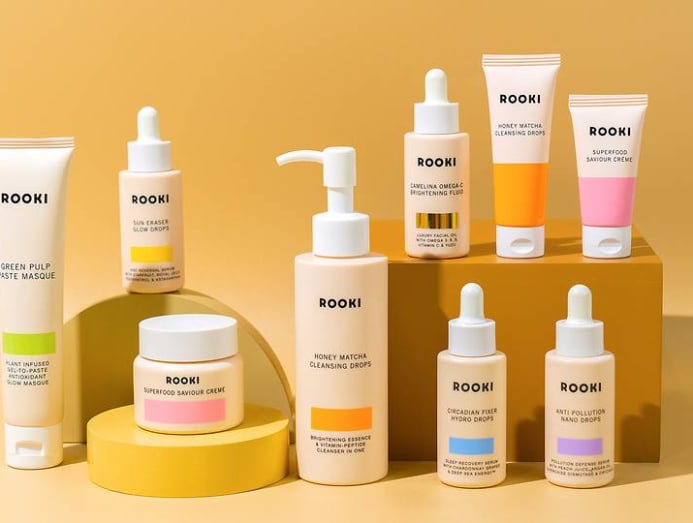 One local entrepreneur who is poised to catch this conscious consumer wave is 28-year-old former digital content creator Hayley Teo.
Her three-year-old brand Rooki is clean, cruelty-free skincare line that transforms superfoods into antioxidant, vitamin and phytonutrient rich skincare products. The products, conceptualised by Teo, are made by a lab in Japan.
TELL ME A LITTLE ABOUT YOU. WERE YOU ALWAYS ENTREPRENEURIAL?
Far from it. I didn't dream of starting my own business until after I graduated. And even then, I convinced myself that I needed to work for a few years to gain some experience before venturing out on my own. But I guess life had other plans for me.
While I wasn't always entrepreneurial, I was always creative. I liked figuring out how things worked and working with my hands. I've tried making candles, soaps, dried fruit strips, and was a cosmetic hobbyist. I made lip balms, matcha scrubs and pink clay masks and gave them out to friends and anyone who showed the tiniest bit of interest.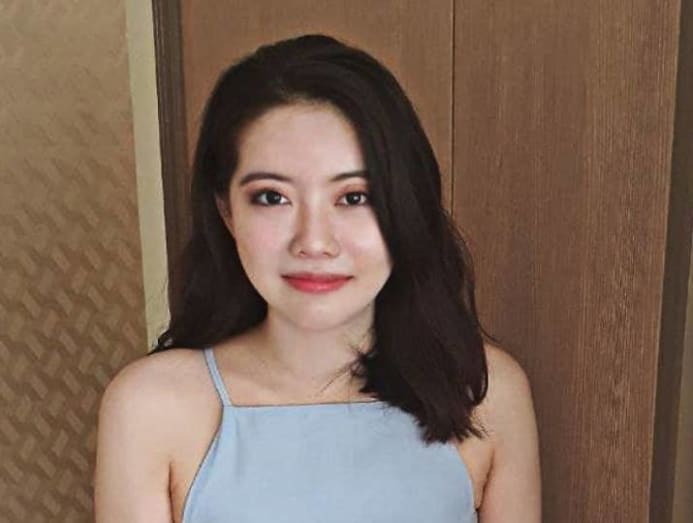 WHAT DID YOU DO BEFORE LAUNCHING ROOKI?
Believe it or not, I was in field totally unrelated to skincare. I used to work at an ad agency but felt really unfulfilled at work. Every day I'd wake up with dread and shuffle my feet unwillingly to office.
It got to the point where I was questioning why I was spending my twenties in such a manner.
So I quit without a backup plan and spent the next year just working with my hands and selling whatever I made at popups. I used to sell handmade lip balms and they were so popular that they even got stocked in a retail store.
I was making hundreds of lip balms every day in different flavours, and very quickly I realised that I needed to scale. That's when I decided to go all in with Rooki. That one year of creating my own skincare really gave me the foundational knowledge I needed.
I spent so much of that time researching and learning about skin. So when I finally created Rooki, I knew exactly what worked and what didn't. 
SO WHAT WAS THE CATALYST FOR STARTING ROOKI?
I realised that life is short and that I didn't want to live with regrets. At the same time, I was inspired by all the business owners that I met during my popups. Most of them were go-getters who embodied the entrepreneurial spirit and I wanted to be just like them. 
Over the years, I've also met women who've told me that they'd reached a dead-end with skincare, women with cabinets full of products that are collecting dust because they either didn't deliver results or caused bad reactions. I started Rooki because I wanted to fill this gap.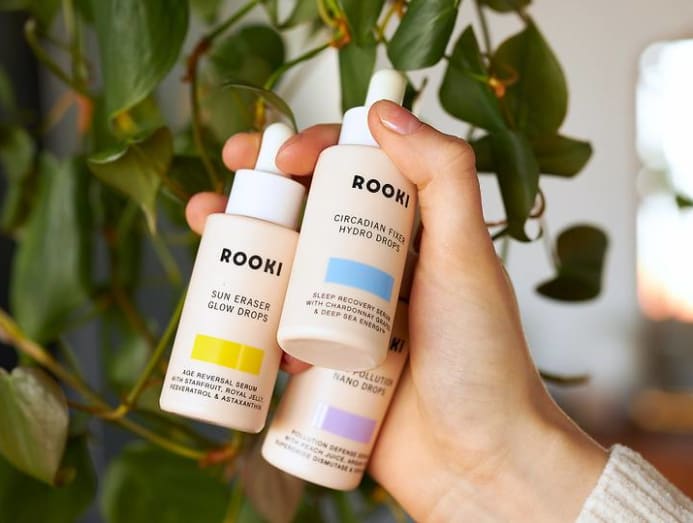 My brand is really all about simplifying ingredients and routines. We use extremely high-end ingredients mostly found in luxury and cosmeceutical brands but make them accessible to the average consumer.
FROM CONCEPTION TO LAUNCH, HOW LONG DID THAT TAKE?
It took me two years. I spent a great deal of time just finding the right formulator and lab. It takes time to build trust and develop a good working relationship. Japanese formulators also aren't used to working with outsiders, so it was tough at first.
I also had to grapple with a communication barrier, but now that we've produced so many products together, things have gotten much easier. 
HOW DID YOU FIRST LAUNCH AND WERE YOU HAPPY WITH THE RECEPTION THE BRAND GOT?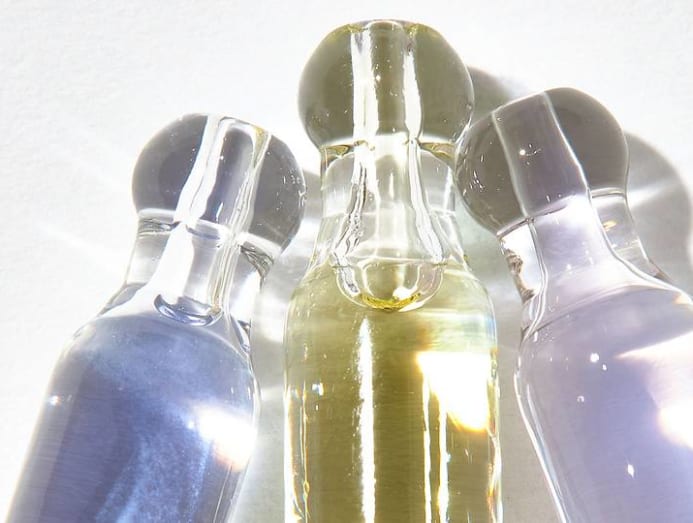 It was a pretty simple launch I have to admit. I texted some friends, did some marketing on Instagram, and went to sleep. I woke up to some sales and got all excited. Then I started panicking because I hadn't even figured out how to deliver the goods.
It may seem kind of small and inconsequential now, but I'm happy with the reception it received. I never had to market much, things just came very naturally.
Today, you can find Rooki not just on our official web-store but also at Kris Shop, Watsons Online and Design Orchard. But the thing that I treasure the most is that Rooki has a really high, industry-beating repeat customer rate. It's the biggest proof that people love our brand and that our skincare truly works. 
FOR THOSE OF US WHO DON'T KNOW, WHAT IS A SUPERFOOD?
A superfood is a type of food with extremely high levels of antioxidants, phytonutrients, and vitamins. Rooki products are all superfood-infused, and it's a big part of why our skincare is so effective.
AND SUPERFOODS ARE GOOD FOR OUR FACE, NOT JUST FOR EATING?
Yes, superfoods aren't just a trendy buzzword. They contain antioxidant, amino acid and vitamin rich compounds that are just as good for the skin as they are for the body.
When used in skincare, they're able to protect the skin by neutralising environmental stressors and boosting collagen levels. I should also add that my formulators and I don't select an ingredient just because it has superfood status – we always make sure that the research is sound before we proceed.
WHAT IS YOUR HERO PRODUCT?
The Circadian Fixer Hydro Drops is one of our hero products. It's an extremely lightweight, tropical weather friendly serum that's as light as water and yet super hydrating. Modern life takes so much from women, and the first casualty is usually sleep.
We named our serum Circadian Fixer because we wanted to create a skincare solution that was directly linked to sleep recovery. Without adequate sleep, skin becomes dehydrated, inflamed and sensitive.
Acne outbreaks become more common, and skin can look dull and oily. Our serum is oil-free and made with Chardonnay Grapes from an award-winning vineyard in Japan, and infused with Deep Sea Energy, a concentrated harvest of 8 marine algae plants including Wakame and Kombu that absorb moisture and keep skin beautifully hydrated and supple.
We've also added several microcirculation boosters like Caffeine, as well as Asian herbs like Chamomile and Centella which all help to soothe and replenish tired skin.
Many of our customers like to combine Circadian Fixer Hydro Drops with our antioxidant moisturiser, Superfood Saviour Creme. What they do is that they mix in 2-3 drops of our serum into a pea-sized amount of our moisturiser and apply it before sleeping.
It's such a popular combination that we actually introduced a bundle on our website consisting of these two products, called the Sleep Heroes Set.

HOW DO YOU CONCEPTUALISE EACH PRODUCT AND HOW ARE THEY MADE?
I would notice gaps in my routine whenever I had to travel. Instead of just having a single skincare product, I often had to take two or three products along in my journey. It was never really what I needed. Skincare products were still being segregated into categories like anti-aging or brightening. 
I wanted to concentrate on lifestyle factors that damaged skin, like lack of sleep or sun exposure.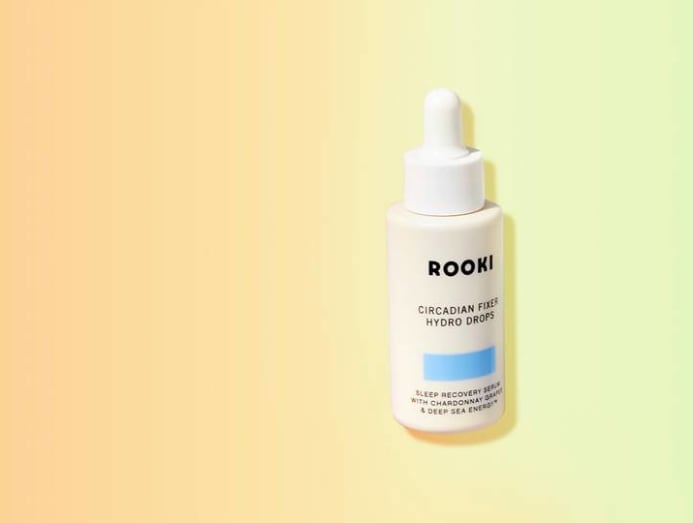 When you're exposed to the sun, you don't just develop dark spots. Your skin ages and collagen breaks down. Fine lines and wrinkles form, and your skin loses both elasticity and firmness.
Our Sun Eraser Glow Drops was created in response to aging caused by the UV rays from the sun. It doesn't just brighten and prevent the formation of melanin, it also contains Astaxanthin and Resveratrol that can help restore skin elasticity and delay the signs of premature aging. 
In the same vein, we created Anti Pollution Nano Drops to beat city pollution – not just from the outside, but from the inside too. Besides arresting free radical damage from the external environment, our serum also contains a complex blend of 3 Ceramides to strengthen and support the skin barrier.
This serum also contains ingredients like Superoxide Dismutase and Oryzanol which is more commonly found in luxury skincare.

WHAT SETS ROOKI APART FROM COMPETITORS?
Two things set us apart. First is our focus on using high-quality superfoods from Japan. For example, our Anti Pollution Nano Drops is infused with Peach Juice from Yamanshi Prefecture, Japan's Kingdom of Fruits.
The Chardonnay Grapes we use in Circadian Fixer Hydro Drops comes directly from a Japanese winery in the town of Iizuna in Nagano, near the Chikuma River Valley which is an up-and-coming wine region.

They produce 250,000 bottles of wine every year. Secondly, all our formulas are humid-weather friendly. We probably have the lightest facial oil and serums on the market. Our moisturiser is mildly cooling and applies comfortably. It clings onto skin but does not clog pores. It's pretty addictive.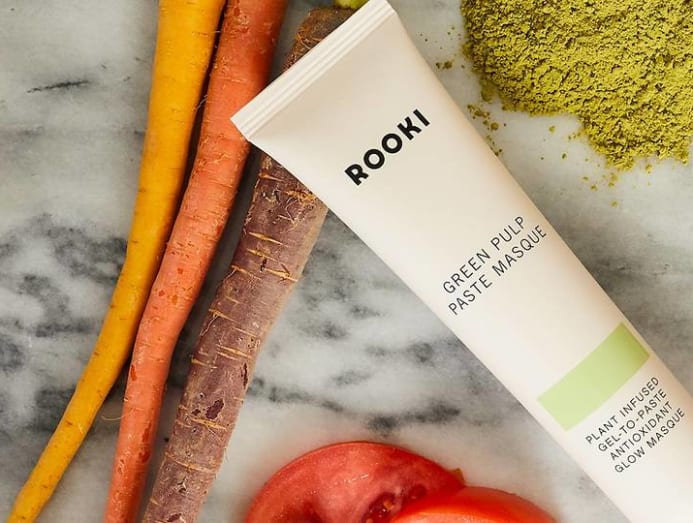 WHAT WAS THE BIGGEST SURPRISE IN STARTING YOUR OWN BUSINESS THAT YOU DID NOT ANTICIPATE?

I knew it would be tough, but I didn't know it would be this tough! Running your own skincare start-up is not an instant catapult to success.
People assume that because of the high margins in skincare that we must be flush with cash, but that's not true. There are so many hidden costs and problems that can catch you off-guard.
For example, many people underestimate how crucial a reliable packaging is to the success of a product. I've encountered so many packaging issues, from airless bottles that don't work to pumps that snap off during shipping. But when you see a finished product, you don't think of that. You don't think of the blood, sweat and tears behind the product.
I HAVE SEEN ROOKI DESCRIBED AS AN ETHICAL BRAND. WHAT DOES THAT MEAN?
Our products are cruelty-free and we prioritise transparency in our ingredients. Our products are safe for those with sensitive skin and we make a conscious decision leave out toxic ingredients that can weaken the skin barrier.
The world of skincare can feel big and confusing, so we make it a point to distil the essence of what is truly needed to maintain happy and healthy skin.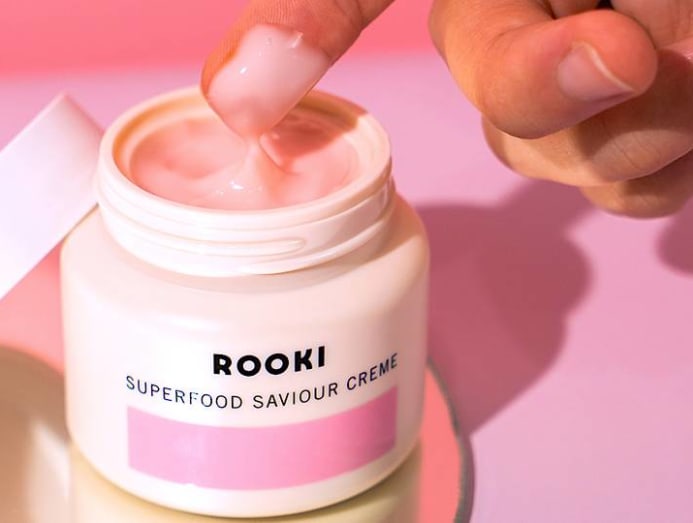 WHAT HAS BEEN THE BEST THING TO HAPPEN TO YOU SINCE LAUNCHING ROOKI
When I get personal emails from strangers telling me about how my brand has helped to transform their skin. No amount of money can buy that kind of satisfaction.
HOW HAS THE PANDEMIC AFFECTED YOUR BUSINESS?
We were really lucky. As an e-commerce first skincare start-up, we took less of a hit and adapted rather quickly to the new circumstances. People were literally sending skincare care packages to their friends. We ramped up our delivery and now ship within two to three days.
Looking at the bright side of things, these changes have brought us new opportunities. The pandemic has changed our relationship with skincare. More and more women are forgoing makeup, and spending their extra time on skincare. Some categories also did better than others – my instant glow mask Green Pulp Paste Masque almost went out of stock during the lockdown.
ANY EXCITING PLANS FOR THE REST OF 2021 THAT YOU CAN SHARE?
We just launched our new minis, and have one more product in the pipeline. It's super hydrating and the perfect skin refresher for our crazy hot weather!