Creative Capital: The leather crafter who makes bespoke straps for your watch
Hughes Low of Hughes Handcrafted has a knack for turning run-of-the-mill timepieces into absolute works of art with his magic touch. And oh, matching wallets, cardholders and bags are also up for grabs.
Singapore is one of the most important markets for the Swiss watch industry – we are the sixth biggest export market. Our sunny island is also home to some of the most influential retailers and collectors the world over. It makes sense then that creative entrepreneurs who make it their business to cater to watch lovers can also be found here.

One of the most respected is Hughes Low who runs Hughes Handcrafted, a nine-year-old leather craft company known for making bespoke watch straps.

For many collectors, commissioning a custom watch strap is one of the best and most personalised ways to pimp up a prized timepiece. A one-of-a-kind strap effortlessly turns a run-of-the-mill watch into a unique accessory.

Low's straps are considered by collectors to be the best in the business. So much so that luxury watchmakers such as Vacheron Constantin, Chopard, Rolex, and MB&F have commissioned his straps. I caught up with this respected craftsman for an insight into his handmade craft.

HOW DID YOU GET INTO THE BUSINESS OF MAKING BESPOKE WATCH STRAPS?
Back then, there weren't any professional tutorials or guides except for YouTube videos by hobbyists. All I had to refer to was a book by Al Stohlman, a pioneer in leathercraft. From him, I picked up some basics but quickly realized that the level of work he taught was not what I was looking for. Let's just say that my earlier work was functional but not aesthetically appealing. It was later on that I trained under a master craftsman in Tokyo – he was an Hermes saddler.  
WHAT DREW YOU TO LEATHER CRAFT?
I have always been drawn to working with my hands. When I was little, my interior designer mother would ask me to help draw her sketches. My father didn't believe in buying toys, instead, he taught me to make my own. I got used to using my hands from a really young age. So leather and other crafts were just a logical progression.

YOU STARTED THE BUSINESS WHILE YOU WERE STILL IN THE UNIVERSITY?
I was pursuing a degree in Project and Facilities Management but I spent most of the final year working part time at construction firms – a sign that I wasn't in love with what I was studying. I was trying out different crafts and soon realised that I really enjoyed leather crafting.

WHAT DID YOUR PARENTS' HAVE TO SAY ABOUT YOUR CHOSEN CAREER PATH?
They have always been supportive of whatever I chose to do. But being traditional parents, they were concerned. When Hughes Handcrafted was at its infancy stage, I was crafting 14 to 16 hours a day in my bedroom and they would come in every now and then to remind me to rest.

WHAT WAS THE FIRST THING YOU SOLD?
It was an alligator cardholder made with the first piece of skin I bought from Heng Long, Singapore's biggest tannery. I still remember showing the cardholder to my then-girlfriend – now wife. I told her that I was going to sell it for S$600 and her immediate response was to tell me I was crazy because she could get one from Louis Vuitton for less. She swore that I would have a problem selling it. But I sold it (on Styleforum, a menswear forum). Ha ha. 
YOU USE LEATHERS FROM THE SAME TANNERIES THAT SUPPLY TO THE LIKES OF HERMES?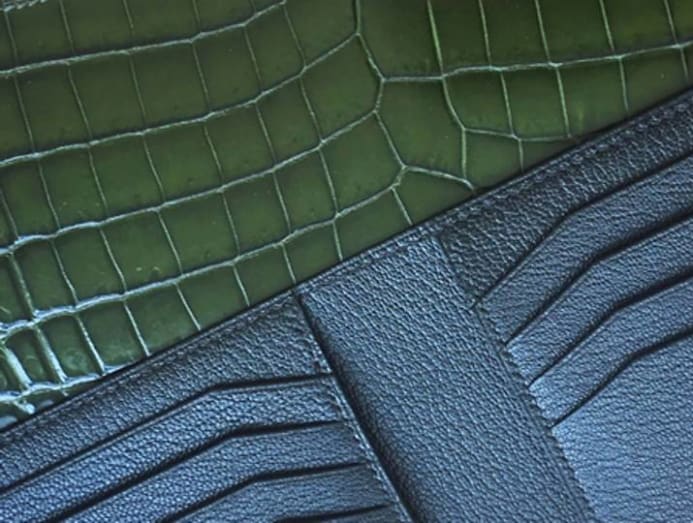 Lucky for me that one of the biggest and best exotic skin tanneries in the world, Heng Long Leather, is based right here in Singapore. When I first started, the tannery was owned by the Koh family and they were really supportive of me.

Starting out, I couldn't afford their stuff as they were expensive. I remember leaving their showroom emptyhanded on my first two visits. It was only on my third visit that I bought a piece of alligator skin. 

Getting supplies now is much easier since I have a good working relationship with tanneries, as well as, distributors. This makes it infinitely easier to work around custom orders of specific colours and materials – as long as the customer is willing to wait for the tannery to produce it.

WHAT WAS THE TRANSITION FROM BEING A SOLO CRAFTSMAN TO A BUSINESS OWNER LIKE?
Hiring is stressful. There aren't many experienced leather crafters up for hire so that means I have to spend time and effort in training. Then there's also fear that he or she may leave as soon as I've imparted my skills. Overheads is the other thing I worry about it.

YOU'RE KNOWN FOR MAKING OUTSTANDING WATCH STRAPS, BUT YOU ALSO MAKE OTHER LEATHER GOODS RIGHT?
Actually, I enjoy making bags the most. The construction of a bag is incredibly challenging yet so satisfying. To be able to make something other than watch straps is a welcomed change since handmade watch straps are difficult to make; they require a lot of precision. Honestly, I think my staff and I will go blind if we worked on straps 100 per cent of the time.
WHAT HAS BEEN YOUR PROUDEST MOMENT TO DATE?
The first time I appeared on TV. I was featured on Money Week, a Chinese program that rounds up thriving businesses. That TV appearance was validation for my work and my parents got to see their son on TV.  

AND YOUR LOWEST POINT?
In the second year of business, I took an order for 150 passport holders and was given a really short turnaround time. I was working 20 to 22 hours a day, in a hole in the wall space of 140 sq feet. Plus, I had other orders to complete before commencing on this. I was on the verge of throwing in the towel but somehow, I pulled through.

HOW DO YOU GET YOUR NAME OUT THERE?
I don't market aggressively because my production capacity is modest and I don't want to extend my lead time further for the existing clientele. The main bulk of the business comes from referrals. The occasional post on Instagram also draws interest.
THERE HAS BEEN AN EXPLOSION OF LOCAL LEATHER CRAFTERS IN THE LAST FEW YEARS. HAS THAT IMPACTED YOUR BUSINESS?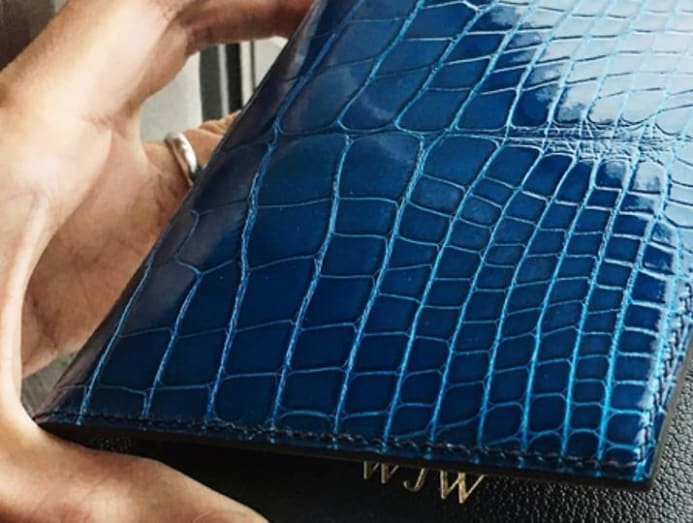 There were only 3 local crafters when I started out. The number has grown exponentially since. Having a community is great, we share tips on how to better our craft and even share suppliers – we bulk order to defray cost. Leather crafting is fun as a hobby but bringing it to the next level is tough. I guess that's why there still aren't not many full-time leather crafters in Singapore. 

I HEAR YOU ARE AN ART COLLECTOR. HOW DID YOU GET INTO COLLECTING?
I love drawing and painting, things I used to do a lot in the past. But I was always very critical of my work. Since I couldn't bring myself to display my work, I started looking outwards, at other artworks in museums, auctions, galleries and art forums. 

Though I couldn't afford originals when I was younger, I made it a point to meet and engage with emerging and established artists. The friendships I formed with some of them opened up the opportunity for me to collect some their work. 

DO YOU FAVOUR ANY LOCAL ARTISTS?
I love Lim Tze Peng. To me, he is a living legend. I also love many of the places he painted. It's a pity that I cannot afford any of his paintings.

WHAT RECENT ART ACQUISITION ARE YOU HAPPIEST ABOUT?
I got a bronze hourglass by Daniel Arsham at Hour Glass' recent 40th anniversary celebrations. I knew I had to get it the moment I saw pictures of it. I've been following Arsham's work for years but I never got the chance to buy any of his work as they get snapped up really quickly.

WHAT ELSE INSPIRES YOU?
I follow many interior design and architectural accounts on Instagram. The way they put together beautiful spaces inspires me to do the same for my craft.