This former photographer channelled his creative energies to help kids eat better
Entrepreneur Irvin Tan adds fun and a dash of local flavour into children's meals through HaruPlate.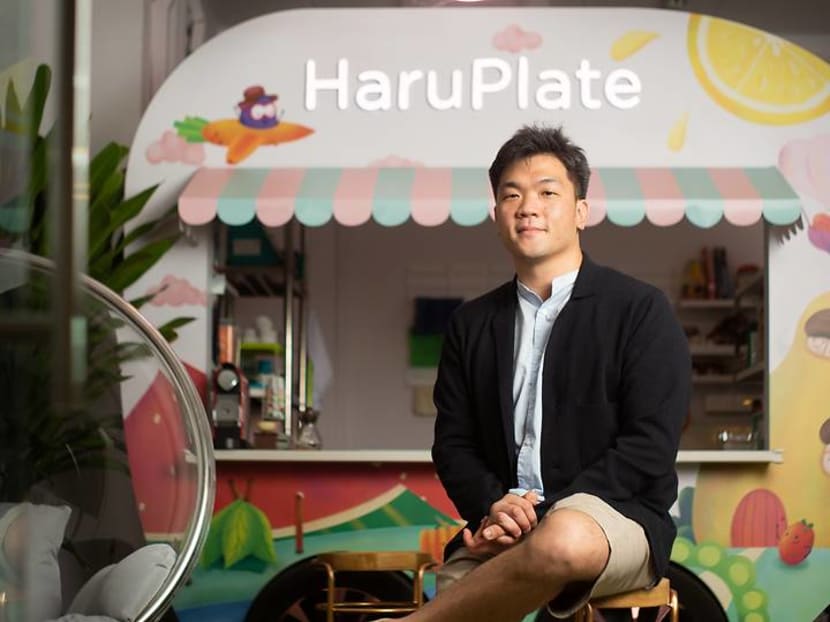 Anyone with kids can attest that getting them to try new things can be a challenge. Equally challenging, especially if your kids are finicky, is adding variety into their diet. Enter local entrepreneur Irvin Tan and his company HaruPlate.

HaruPlate produces what the 39-year-old entrepreneur calls "chunky sauces" and "all-fruit jams". There are three of each at the moment. And judging by reviews on social media, they're all excellent.

One mum writes on Facebook, "Bought the tasting portions of all Haru's sauces to try with my little one – we did a pasta with tomato shiitake, chicken katsu rice with spiced pumpkin and brekkie with the apple chia seeds sauce. Absolutely delicious and so, so healthy she polished everything each time! and we know it's all-natural ingredients inside. It's convenient for working mums like me who still want to have homemade efficient meals for our little ones every day."

Another wrote simply, "Didn't expect the sambal to be so awesome! Baby approves! Lovely flavours!"

HI IRVIN, TELL ME ABOUT YOUR LIFE BEFORE HARUPLATE. WHAT DID YOU DO?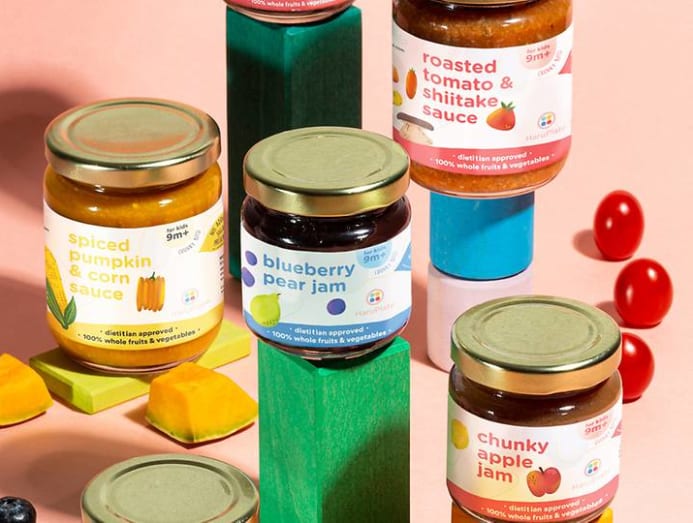 I've done many random things in my life, starting with the odd jobs during school to earn extra pocket money. I graduated with a degree in Business & IT, though I've never formally worked in anything remotely related to that field. Upon graduation, I really wanted to pursue photography.

I started out as an assistant, pro-bono at first. I learnt the basics from various photographers, all of whom I'm really grateful to. They were all kind and gave me opportunities to learn and survive at the same time. The biggest lesson I learnt back then happened because I got drunk the night before a job and completely missed a shoot for a pretty big client. Needless to say, the photographer never hired me again, but was nice enough to let me down really nicely. I learnt two things from that experience – that simply being nice can make the most awkward situations better, and if I wanted to achieve my dreams and goals, there was no one else but myself that could make or break it. In other words, don't be an idiot, and take what you do seriously.

This first year of my journey into photography was tough, and I remember many days when I had to load up on carbs and survive on one meal a day in order to save whatever I could. Eventually, I started freelancing on small events, and slowly worked my way up to better and more fun projects. This spanned portraits, corporate work, food, and editorial. I really didn't think much about having a specialisation because the bills needed to be paid. Looking back, this was actually a wonderful time in my life. I was exposed to so many different subject areas, people, situations, and I really had to train myself to learn fast and to adapt, and most importantly I had to learn to suck it up when things weren't going well.

A couple of years into my photography career, I met my wife and she joined me to help grow the business. We ran the studio together for about five years. At that time, around 2014 or so, we saw a need for content marketing in the region. So we decided to start a content marketing agency, Because this was a new concept back then, we spent a lot of time educating potential clients on what it was.

This didn't last too long, as I saw that there was a need for all the wonderful knowledge and information out there to be put into a system that could easily be accessed, and that could intelligently spit out recommendations of other related and relevant topics. We then pivoted and created a startup called Crate Gallery. In order for us to achieve our aim of connecting experiences, we wanted to start with the creative industry, to connect all the wonderful stories and knowledge that visual storytellers had in their archives and portfolios.

We were incubated at SMU's Business Innovations Generator, but the reality is that it was a grand idea without a clear lack of understanding of what that segment wanted. After losing a lot of the savings that we had built up over the years, we made the painful decision to shut it down. We took a while to recover from that, and the most painful but important lesson that we learnt from that episode was that timing and understanding of your target audience is paramount when trying to effect change or deliver something good for the community.

IT SOUNDS LIKE YOU HAVE ALWAYS BEEN ENTREPRENEURIAL.

I wouldn't say I am entrepreneurial in the business sense of the word, but from young, I have had a very strong sense of who I was as an individual. I knew from a very young age that I was quite different from my peers around me. I knew that I was very happy doing my own thing, and somehow it was kind of natural that I just didn't really fit in. Of course, as a kid growing up in a system that rewards towing the line, it wasn't easy trying to figure out what exactly was "wrong" with me.

I do, however, fondly remember what I will refer to as my first foray into business. Of course, I had never thought of it as a business, as the word really didn't mean anything in my vocabulary at that point in time. This is actually something that I'm pretty proud of, although it was sparked off more by my love for sugar than wanting to change the world or making some money. I was in primary 1 or 2, I remember, and I had heard from the grapevine that there was going to be a ban on chewing gum. I panicked, and the hoarder instinct in me kicked in. I grabbed whatever I had in my piggy bank, went to the Econ Mini Mart close to school, and swept all the Bubble Yum and Wrigley's Spearmint that my grubby hands could handle.

I'm not sure exactly when or how or why I realised that I had something valuable in my hands, but I held onto my stash until the ban kicked into effect. I then went to school and sold a part of my precious stash for about two to three times the price. Unfortunately, I was caught by a teacher and I remember the rest of my loot being taken away. 

WHAT WAS THE INSPIRATION FOR HARUPLATE?

Two words, nasi lemak.

We had brought our first son, Ollie, to Changi Village, and of course the sambal was too spicy for him. This upset him, and so I promised to make him a sambal of his own so that he could have the dish together with us, which I did the very next day. He was so happy that my heart couldn't stop smiling.

This made me realise that shared experiences build and strengthen our relationships with our kids, and since I really love spice, it dawned on me that there is so much more that we could do to get parents and kids speaking the same language and sharing experiences when it comes to food.

WHAT GAVE YOU THE CONFIDENCE AND COURAGE TO START THE COMPANY?

We had just come out bruised and battered from the previous startup and needed to do something that would get us back on our feet. At the same time, we also wanted to include the kids in what we were doing as well.

Fundamentally, my mindset has always been, what's the worst that could happen? I started from scratch with photography, literally from the ground up, and I wasn't scared about starting another company from the ground up even though it is in a different industry. I love the challenge and love the fact that I'm learning new things as I build the business.

HOW LONG DID IT TAKE FROM CONCEPTION TO LAUNCH?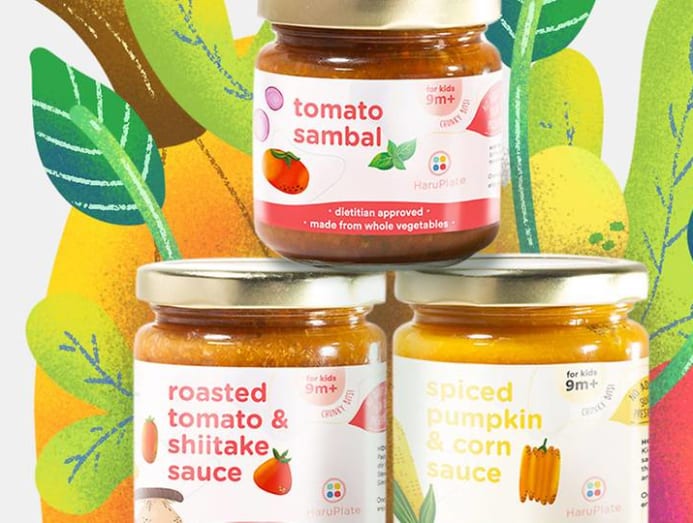 Just under six months. The key learning point from the failed startup was that in order for it to be successful, we needed to get the most brutal feedback possible. For a product, that meant that we had to put it out there to see how people reacted, and I don't mean friends or family.

Within a month, I had developed three different categories to test three use cases. We set up a website on Wordpress and began selling to test for response. Two got decent responses while one had to be dropped after just three weeks.

We tested out at markets and through our online store. We also purposely didn't market to friends and family. To this day, we rarely try to get our friends to "support" us, because we feel that if the product and brand are strong, then a strong community following and bond will naturally follow.

Even though we were testing out of our home kitchen and selling on our site, we wanted to ensure that we still followed food safety and quality best practices, so I made sure that all our products were put through a water bath. Things came to a head when the amount of jars in the water bath coupled with the extended usage literally broke my Bertozzoni stove at home, causing the cast iron within the stove to disintegrate.

That was when we knew we had to move towards commercial production, as well as believing that this was a feasible business to pursue.

To be honest, the products that I created were experimental, and the goal was to implement whatever we had learnt towards an evolved product. But they were selling well, and so we made the decision to continue selling the current range and recipes to give us a better position from which to drive further growth. 

To me, the official launch of the business is when we finally got out of our home kitchen. That was the end of HaruPlate as a concept, and that is when we knew things were now serious, and exciting.

IS YOUR WIFE WORKING ALONG SIDE YOU WITH HARUPLATE ALSO? IF SO, HOW HAS MANAGING A BUSINESS TOGETHER AFFECTED YOUR MARRIAGE?

Yes, this is very much a family business. Shiqin works alongside me, and our kids are involved in daily conversations about food and nutrition, which in turn inspires new ideas and experiments.

Honestly, I'm a difficult person to work and sometimes get along with, and my wife is the only partner that I've had so far that completes, balances, and brings calm to any chaotic situation. Essentially, where I fail, she thrives, and I don't think I even know how to tell her how much I appreciate and cherish that. 

She is always teaching me that there's always a better way to do things, and I believe that through working together, my respect for her has grown immensely.

WHEN YOU FIRST STARTED SELLING, WAS IT HARD TO FIND CUSTOMERS?

In order to get direct feedback and connect to the community immediately, we decided to go with a direct-to-consumer approach, having all transactions via our e-commerce store. With this approach, we had to leverage the connectivity of social media as well. This all came together pretty nicely for us as we were able to set up a rudimentary data funnel to understand our community better.

We were also extremely lucky to have strong supporters from the start. I guess the good response also validated some of our hypotheses, and through word of mouth we were able to grow our customer base, slowly but surely.

HOW WOULD YOU DESCRIBE YOUR USP? IN OTHER WORDS, WHAT SETS YOUR BRAND APART FROM COMPETITORS?

I would say that first and foremost, we are a brand driven by design based on our philosophy of Feeding The Senses. The unique Asian flavours were created to suit the local palate, while the simplicity of our sauces were designed to alleviate the pains of cooking. Our products deliver good nutrition coupled with amazing flavours. We also made sure that visually the colours and packaging appealed to kids. And to round off the experience, we developed our products to create interesting textures that would encourage kids to enjoy the discovery process.

To bring us closer to our vision, we have evolved and also included a strong data science perspective in order to help us serve our community better with more awesome solutions.

WHAT IS A TYPICAL DAY LIKE FOR YOU?

Mornings are hectic as hell, but it's also one of the best parts of the day for me, because I get to cuddle and wake the kids up. Of course, we're always rushing – to school, to the office, for calls – but it's all good because the kids understand that there's a lot to be done, and through the daily grind they have taken on responsibilities on their own.

I spend the rest of the morning catching up with my teammates, with afternoons spent on meetings and strategic plans. Oh yes, since I suffer from chronic gout, I also try to ensure that I get some exercise at least three times a week.

After all this is done, I'll head over to pick up the kids, have dinner with them and my parents, hang out for a couple of hours, and then once they are off to bed, I'll usually put in a couple hours at night to catch up on what the team did for the day, and to see what they have planned for the next day.

As you can see, I've really had to change the concept of "me-time". I know this isn't for everyone, but I'm happy that I've found a combination of things that make this life worthwhile.

WHAT PART OF YOUR WORK DO YOU ENJOY THE MOST?

Personally, I thrive on the creative process, and anything remotely related to that in the course of running HaruPlate is something I enjoy immensely. I'm lucky to have a team that sees the fun in what we're doing, while at the same time relishing the challenges and opportunities ahead.

To me, food isn't a function, but a series of long-running conversations that develop organically across different tangents. As such, it is often more about the process and experience that culminates in what we see on the plate. 

WHAT IS THE HARDEST PART OF STARTING YOUR OWN BUSINESS THAT MOST PEOPLE DON'T EXPECT?

This is something that I've shared with many people along the way. When I was younger, one of my main motivations for doing my own thing was because I didn't want to have to answer to anyone, to have to watch my behaviour and my words at work. How naive I was! Now that I have a team to work with, unfortunately, it's back to square one, because no matter how much at times I want to just do what I want, I am ultimately responsible to my team. While our success can be attributed to all of us coming together, our failures I view often as coming down to the fact that I didn't lead them well enough.
WHAT HAS BEEN ONE OF THE MOST REWARDING MOMENTS FOR YOU SINCE STARTING HARUPLATE?

The most rewarding moments are when I can have interesting conversations with my kids about the business. I care a lot about what we're building here, and to be able to share that with my kids, and have them participate in that process, is something truly beautiful and valuable to me.

WHAT HAS BEEN YOUR HERO PRODUCT?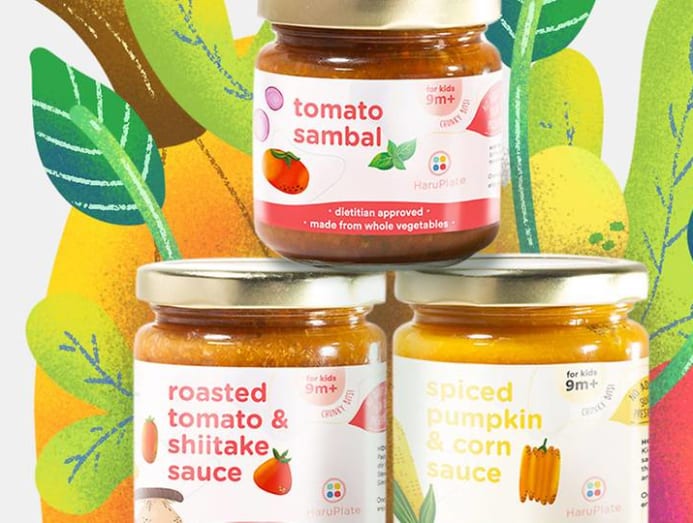 Two products that stand out are our tomato twins, the Roasted Tomato & Shiitake Pasta Sauce and my personal favourite, our non-spicy Tomato Sambal.

At the beginning, we had to drive home the point clearly that this wasn't a spicy sambal, so that took a bit of education and convincing.

AS YOUR KIDS GET OLDER, ARE YOU CONSIDERING EXPANDING INTO FOODS FOR OLDER KIDS?

That is a fervent and definite yes! After understanding the segment and the industry a little better, we do see a clear need to cater to older kids as well, albeit having to appeal to them with products in different forms and of course formulation.

One thing that binds the parents community together, for me, can be summed up into one concept – the rush. it's not just about time, but also about the feeling that your days and weeks are always in flux. Apart from creating better solutions for our kids, one of our aims has always been to alleviate this rush that many parents are experiencing.

WHAT IS THE VISION FOR HARUPLATE?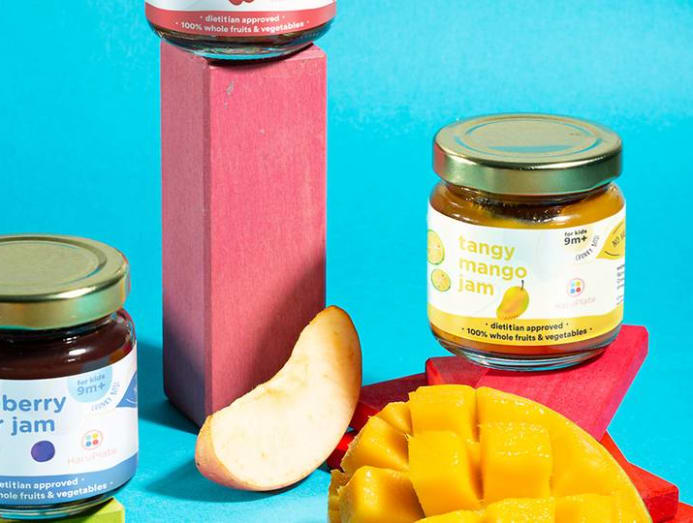 We want to plant a lifelong love for yummy, healthy, playful food. This starts with our little ones, as we believe that this approach will enable healthier, mightier communities for the future.

ANYTHING COOL THAT YOU ARE DOING THIS YEAR YOU WANT OUR READERS TO KNOW ABOUT?

There's so much happening this year, so I'll try to focus on the key stuff that will excite parents out there. As mentioned, we are looking to expand our range of products, so do watch out for that!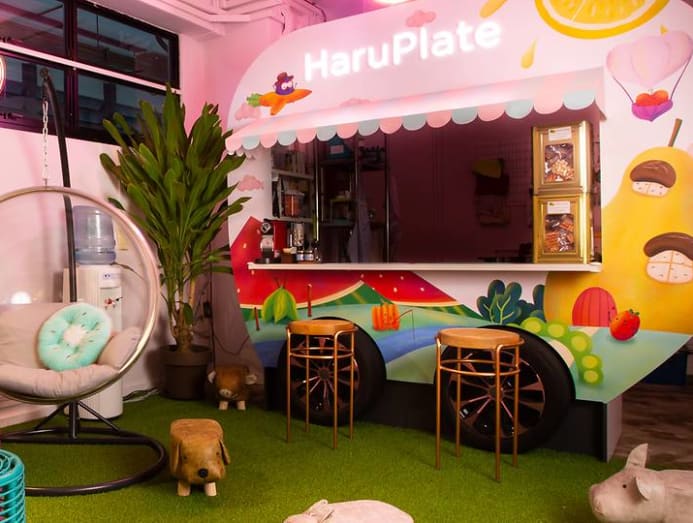 Another exciting development is HaruPlate's Food Experience Studio, Singapore's first food experience studio designed and dedicated to introducing the little ones to the awesome world of food.

We've been very lucky to have the support of Brandt and Kenwood as our main sponsors for the Studio, and with these collaborations we are definitely ready to give kids – both small and big – a space to just have fun, and most importantly, play with their food.