Creative Capital: Jon Chua isn't just 'the quiet one' from The Sam Willows any more
He recently launched his own record label and signed his first artist – and he's looking for more.
Jonathan Chua is one of Singapore's most recognisable twentysomethings. As a member of The Sam Willows, he's one quarter of what has been called Singapore's most successful pop band.
And as the band's popularity grew, and the band members' profiles became larger (than life), Jonathan became known as the George Harrison of this fabulous foursome – aka the quiet one.
In interviews, however, his band mates Benjamin Kheng, Narelle Kheng and Sandra Riley Tang often attribute their success to Jonathan's decisiveness; his willingness to do, well, whatever needs to be done; and his ability to keep the band focused.
2018 was, I believe, pretty special for Jonathan. He got married to Malaysian celeb Amanda Chaang in late June, and in December, launched his own record label, Zendyll Records.
Here, in CNA Lifestyle's series where we speak with creatives making their mark in Singapore, Jonathan reveals more about Zendyll Records.

IN THE PAST, YOU'VE BEEN CALLED THE SILENT MEMBER OF THE SAM WILLOWS. DO YOU THINK THAT STILL APPLIES?
Yeah, I think it still applies. I generally enjoy being the silent force. Although lately I've been getting out of my shell doing magazine covers and hosting events. I guess it really depends.
YOU'RE PART OF WHAT IS EASILY THE MOST RECOGNISABLE BAND IN SINGAPORE. DOES THAT MAKE LIFE EASIER OR MORE DIFFICULT?
It is easier career-wise. It helps me get an audience with brands and people. People seem to take me more seriously and have a higher level of trust when working with me. It is less easy on the personal life front, however. It's hard to go out in public sometimes.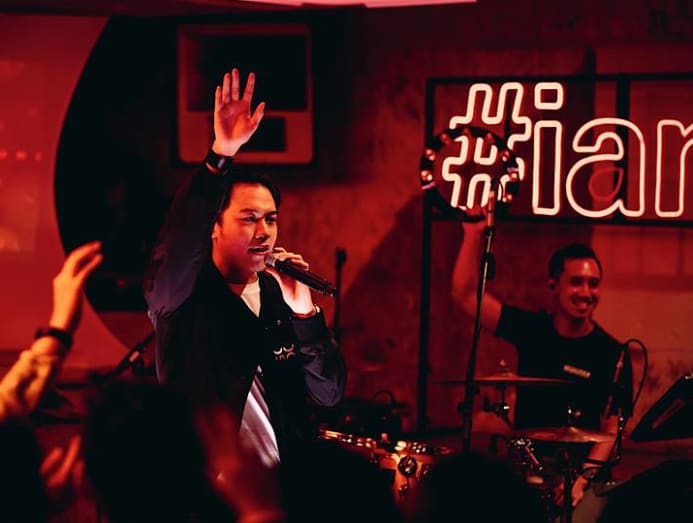 WHY MAKE THE MOVE INTO PRODUCING?
I've always loved music production. I enjoy the creation of music, turning ideas into sounds and finally into the music we enjoy. This passion led to the inception of Zendyll Productions back in 2015. Creating Zendyll Studios was the next step, where we had a place we could call home to produce music for everyone, be it agencies for commercials or artists for hit songs. Till today, music production is still what I enjoy the most.
TELL ME MORE ABOUT ZENDYLL PRODUCTIONS. WHAT DO YOU HOPE TO ACCOMPLISH THROUGH THE BUSINESS?
Zendyll is split into three aspects of the business. We have Zendyll Productions, which focuses on commercial work. We've done music and sound design for big companies such as Lego, Changi Airport, Adidas and OCBC. Lately, we've been doing film scoring for local and overseas films and movies.
The second aspect of the business is Zendyll Studios, where we have a modern recording studio and two writing rooms. It's a place where creatives can come to work together and make music. The studio is equipped with the top software and plugins to ensure top quality audio production.
The third and newest aspect is Zendyll Records, which focuses on Artist & Repertoire (A&R) development and management, songwriting and music production. We will manage our artists and also our songwriter roster known as the Zendyll Collective. The Zendyll Collective consists of top artist-songwriter-producers such as Evanturetime, Charlie Lim, Vanessa Fernandez, Jason Gelchen and the members of The Sam Willows. I hope to grow the roster to include musicians from all around Southeast Asia and hopefully create a more unified Southeast Asian music Industry.
CAN YOU DESCRIBE THE RELATIONSHIP BETWEEN ZENDYLL AND SONY?
I'm signed as a Recording Artist with Sony Music Singapore. I have a great relationship with them and as a result, work very closely with them. We have a similar vision when it comes to pushing the boundaries of the Singapore music industry. I really love the people at Sony Music. They're like family to me.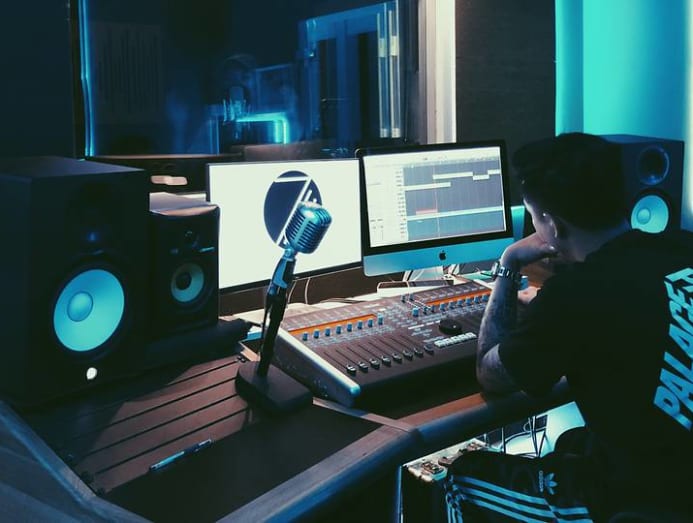 TELL ME MORE ABOUT ESTELLE FLY. I READ SHE'S YOUR FIRST ARTIST SIGNED TO THE LABEL. TELL ME MORE ABOUT HER.
Estelle Fly is a great talent. She's had a wealth of experience… debuting as an Idol in Japan, and she's worked for several years with different management companies but, sadly, with poor results. My team and I really recognised her talent and I believe we can help push her to be one of the top music talents in the country. We really want people to listen to her and watch her performances.
WHAT KIND OF ARTISTS ARE YOU LOOKING FOR? DO YOU ALREADY HAVE A VISION IN YOUR MIND OF THE KIND OF MUSIC YOU WANT TO PUT OUT OR ARE YOU OPEN TO ANYTHING?
The kind of artist I'm looking for is someone with passion, talent and drive. Zendyll Records will be primarily focused on pop music as I feel that it's the gateway for music exports. For most successful music markets in the world, the industry has to have a locally developed pop market before other alternative music markets can grow. But in this day and age, pop music is infused with many other genres such as R&B, Hip-Hop, EDM etc. I think the best formula is to create music that the majority of people can enjoy.
HOW SHOULD ASPIRING ARTISTS REACH OUT TO YOU? AND WHAT SHOULD THEY NEVER DO?
I've got many artists reaching out to me via email. But I feel like that a lot of the communications are surface-level. They need to go deeper, tell me more. I'd like to know their story, their music, their goals and also what they hope to achieve. A two-page email is more exciting than a two-sentence email to me.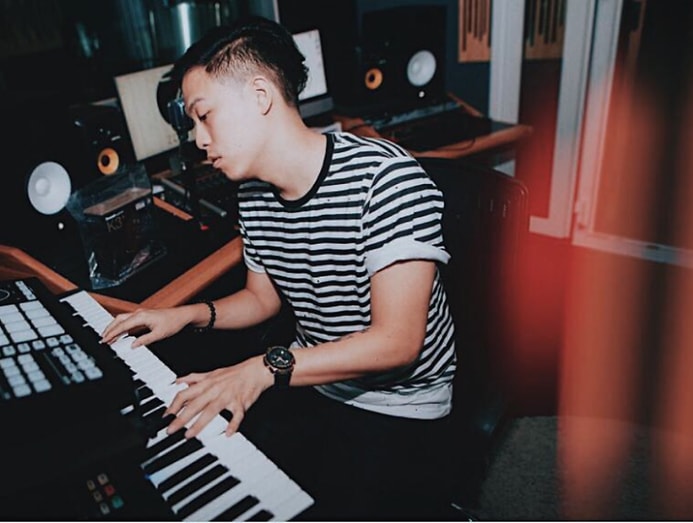 HOW WOULD YOU DESCRIBE THE LOCAL CREATIVE SCENE? ARE YOU OPTIMISTIC OR PESSIMISTIC?
I'm extremely optimistic. I believe Singapore can be a music industry powerhouse in Southeast Asia. We just need more support from the government, businesses and the audience to get there. I know there are several initiatives by the government to help promote music, but at times I feel the people involved don't get it and the process is not properly carried out. I really hope to change that, and involve the private sector to help elevate our local creative scene to the next level.
WHAT WOULD SOMEONE WHO ISN'T A CREATIVE NEVER UNDERSTAND ABOUT THE LIVES YOU AND YOUR PEERS LEAD?
Why I go to sleep at 5am and wake up at 9am. Creativity, for me, sparks at night. Creating a piece of creative product takes more than just talent and experience – it takes understanding and an open mind.
ALBERT EINSTEIN SAID, "IF I WERE NOT A PHYSICIST, I WOULD PROBABLY BE A MUSICIAN. I OFTEN THINK IN MUSIC. I LIVE MY DAYDREAMS IN MUSIC. I SEE MY LIFE IN TERMS OF MUSIC." IF YOU WERE NOT A MUSICIAN, WHAT DO YOU IMAGINE YOU'D BE?
If I were not a musician, I would probably be a politician. I studied sociology in University and often think in terms of how societies are formed and the way societies behave. In order to have impact on a society, you have either political leaders or cultural leaders. I guess in this lifetime I chose to be a cultural leader.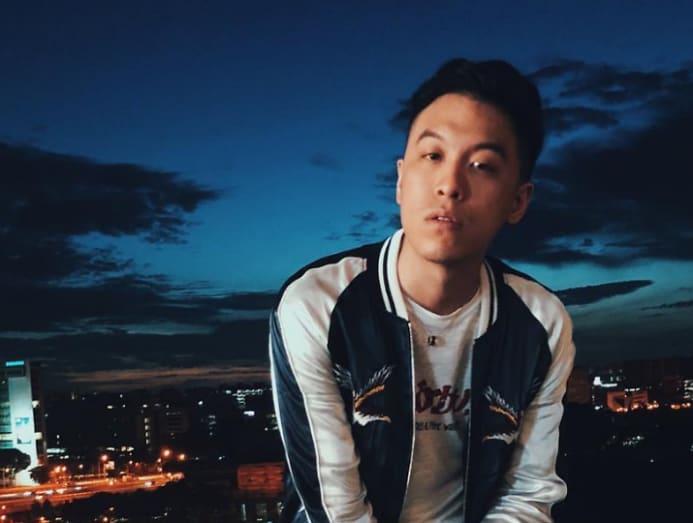 I ALSO READ YOU WANT TO MAKE A FORAY INTO F&B. DO YOU ALREADY HAVE A CONCEPT IN MIND? WHAT ARE YOUR OWN FAVOURITE PLACES TO EAT IN HERE IN SINGAPORE?
I love and appreciate food, and would definitely want to try my hand in F&B one day. But I know how tough and competitive it is. I don't have a concept yet, which is why I haven't started, I guess. My favourite places to eat would be Jinjo, Tunglok Peking Duck and Shangri La Hotel's buffet at The Line.
HOW HAS MARRIED LIFE BEEN SO FAR? ANY UNEXPECTED SURPRISES?
It's been great. My wife has been very understanding. I think it helps that she works in the industry as well. The biggest surprise is that I get more 'likes' on Instagram when I post a picture with her, compared to when I post one with just my face.
LET'S TALK ABOUT THE MAN BUN YOU ONCE HAD. ANY COMMENT?
Yeah, well, that was a mistake. I hope the Internet buries evidence of that one day.