Creative Capital: The 28-year-old industrial designer of bags and furniture
Meet Karyn Lim, whose minimalist, sculptural designs are making waves in Milan, Tokyo and other major cities.
Karyn Lim, 28, is a young industrial designer to watch. Having just completed her Master's at Switzerland's Lausanne University of Art and Design, she has returned home in the midst of the pandemic and nonetheless launched her first line of furniture products, titled Cloud.
In the course of her practice, she has also worked with internationally known brands such as La Prairie, Samsung and Zanotta.
The enterprising designer also looks after communications at Industry+, a local design and manufacturing studio working with many of Asia's best designers.
You can bet Industry+ head honcho PC Ee is paying attention to his PR manager's creative output, and it might not be too far off in the future that Industry+ produces her pieces.
HI, KARYN. WHAT MADE YOU WANT TO PURSUE INDUSTRIAL DESIGN? WERE YOU ALWAYS CREATIVE AS A CHILD?
I didn't always know that I wanted to be a designer. As a child, I was always curious about the "why" behind things, and I would bother adults around me with incessant "why"s. They were all very thankful when I took my questions to search engines and the Internet. I enjoyed understanding how things worked, why they existed and why we used them. Perhaps this curiosity, coupled with a keen interest in crafts, was a primer to my pursuing industrial design. The active decision was only made much later, when I had the opportunity to study abroad with like-minded people from every corner of the world. I guess you could say that I had met "my people", and wanted very much to stay a part of this international community.
WHAT DID YOUR PARENTS THINK OF YOUR CHOICE?
My family has always been supportive. They have never complained about the amount of space I take up at home with my materials, or the mess I make, especially when working on projects.
DO PEOPLE GET WHAT YOU DO EASILY OR DO YOU HAVE TO EXPLAIN IN DETAIL?
I find that using the term "product design", although not all-encompassing, usually helps the layman grasp the idea of industrial design more quickly.
HOW DIFFICULT IS IT FOR A YOUNG DESIGNER TO MAKE HER OR HIMSELF KNOWN?
I guess it really depends on his or her definition of being known, by whom they want to be known and more fundamentally, whether they want to be known. I'd say it's not difficult to put work out these days — a self-made digital portfolio is not difficult to set up. And social media is pretty much a free resource. Perhaps the real challenge in making oneself known is defining what one should be known for.  
DO YOU HAVE A DESIGN AESTHETIC OR STYLE YET?
I might describe my work as contemporary and minimalist. Lately, I've been focusing on sculptural objects and projects that work with craft communities.
IS THERE A WORK THAT YOU'VE DONE THAT YOU FEEL REALLY REPRESENTS WHO YOU ARE AS A DESIGNER?
It's an old one, and also one that was borne from lots of hard work and naivety. The Transformation Bags is a series that I developed in 2015. I might have made at least a hundred rough to refined prototypes while trying to understand the system, and streamlining a method of production. It was with this project that I first exhibited in Milan during Design Week, and in other major cities including Jakarta, Hong Kong, Tokyo, and of course, back home in Singapore. This project is also likely the one that propelled me into committing to design.
OF THE PROJECTS YOU HAVE DONE SO FAR, WHICH WAS THE MOST CHALLENGING AND WHY?
My most recent project, Cloud furniture, is probably the most challenging to date. Although the pieces are aesthetically simple and minimalist, they were conceived in a time that was quite the opposite. I had returned prematurely to Singapore due to the COVID-19 pandemic, and had to conceptualise and produce new work with limited access to materials and without a proper workshop to experiment in. I was holding much uncertainty in my headspace. Producing a physical prototype in Singapore was challenging during the circuit breaker, and I felt a great sense of relief when the project was finally submitted. 
WHAT IS YOUR OWN CREATIVE PROCESS LIKE? ONCE YOU GET A BRIEF, WHAT DO YOU DO?
Ask questions. It's important to me to try to understand the client's wants, needs and desires. I try to first define parameters, feel out if any can be pushed or not, and then put together a mood board or draft to capture the intention, and to check that the client and I are on the same page.
IN ADDITION TO BEING A DESIGNER, YOU WORK FOR INDUSTRY+. WHAT IS YOUR ROLE THERE?
I handle communications at Industry+. One might call it a millennial job as it covers a broad spectrum of responsibilities that are not clearly defined. At Industry+, I have been involved in conceptualising and producing design showcases including 1KM: Jalan Besar (2017) that was an open-house of creative studios and retail points within the neighbourhood; and helped set up an e-commerce shop made-in-co.com (launched in 2019) featuring selected works of independent design studios.
WILL INDUSTRY+ SOON BE PRODUCING ANY PIECES BY KARYN LIM?
Well, Cloud is the first piece of furniture that I've designed and had made. There are other pieces that still exist as digital files or hand doodles. Industry+ already has some new pieces lined up to be launched. However, if I were to receive an order for Cloud, it would most likely be produced with one of our manufacturing partners.
DO YOU THINK THERE ARE ENOUGH OPPORTUNITIES IN SINGAPORE FOR DESIGNERS LIKE YOURSELF?
I'm an optimist. I believe that there will always be opportunities wherever we are as long as we keep our noses down and keep doing our work well.
DO YOU THINK MOST PEOPLE PAY ATTENTION TO WHO DESIGNS THE OBJECTS AROUND THEM?
One thing I've noticed is that people do care where the objects are made, where they were bought and the brand of the object. It would be just one more information tag to add onto the marketing information of objects. People will pay attention to who designs the objects if brands and retailers push the information through.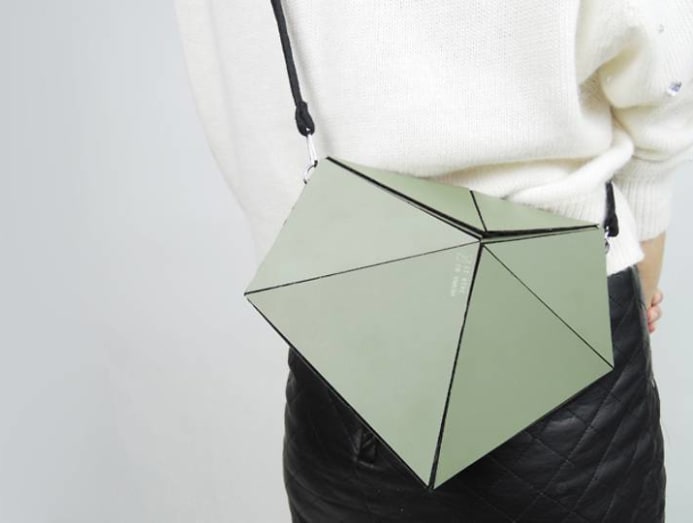 WHAT'S YOUR DREAM PROJECT?
If I had the luxury of space and resources, I would love a shophouse to keep my passions in. It would be a gallery for contemporary design, art, and lifestyle objects on the ground floor, potentially with some light F&B, and my studio and home upstairs.
WHO ARE YOUR OWN DESIGN HEROES, LOCALLY AND GLOBALLY?
There are so many! I've always admired the well-balanced compositions of Pierre Charpin. I enjoy the playfulness and strong technical knowledge in Ingo Maurer's lighting designs. I see a lot of grace in the mobiles of Alexander Calder. Locally, I respect the work of Hans Tan and his ability to tastefully retain cultural motifs in his porcelain pieces.
DO ISSUES LIKE SUSTAINABILITY PLAY A ROLE IN YOUR DESIGN PROCESS OR PHILOSOPHY?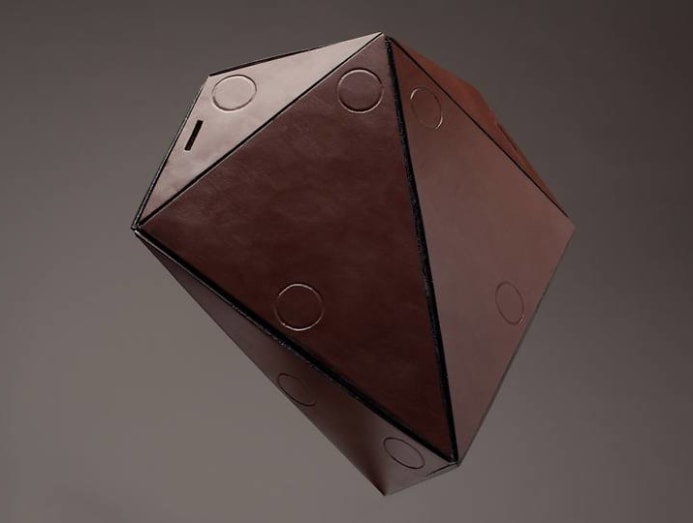 As designers, it is also our responsibility to care about the impact that our work has on this earth. Sustainability is always a point of consideration. We can strive towards it but it is quite challenging to be entirely green in a business that thrives on consumerism. I think it will take time for formats to change. I believe that design can be a useful tool for positive social impact. In this time of global economic recession, I find it meaningful to design products that can be handcrafted in small batches by craft communities that need work to sustain their livelihoods and the existence of their craft.  
In 2016, I worked together with an Indonesian friend, Fani Atmanti, to produce a version of the Transformation Bags using wood carved by craftsmen on Nias Islands. We named these bags Omo, borrowing the name from 'omo sebua', which refers to their traditional house that also inspired the flattened form of the bag.
ANYTHING EXCITING IN 2021 YOU WOULD LIKE TO SHARE?
2021 for me is a continuation of everything that had its timeline stretched out by 2020. I'm in talks with a local brand about a potential project, and will share more once we launch it.