Creative Capital: The financial adviser who reinvented herself as a cookbook author
Lace Zhang turned an opportunity to record her grandmother's recipes into a career switch that has made her one of Singapore's local food heroes
Throughout 2020, as we shifted to the new normal, working from home and hardly going out, we all spent more time on social media.
For my wife, that meant increased engagement with followers, many of which turned into extended conversations and even friendships. For her, she often bonded with fellow foodies or fellow working moms, both tribes connecting with her over shared passions and experiences. One woman who has become a friend of hers is Lace Zhang.
Lace is the author of two cookbooks, Three Dishes One Soup and Around The Dining Table. The former won a Gourmand World Cookbook Award in 2018 for Best Family Cookbook Singapore.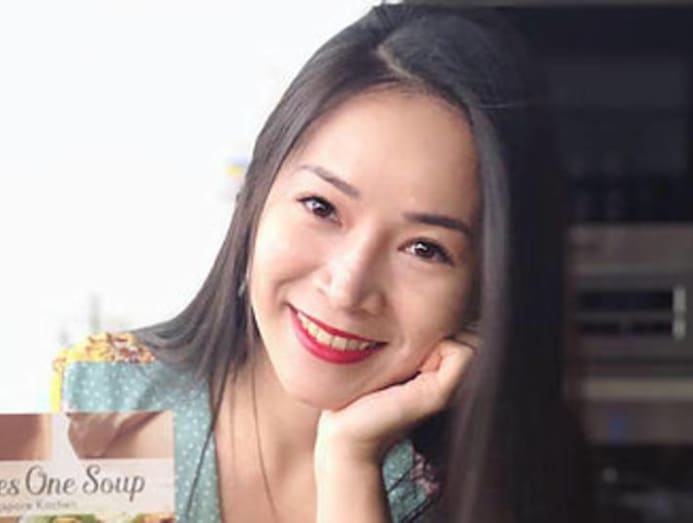 In addition to writing books and contributing recipes to local publications, this 31-year-old former financial adviser also sells delicious baked goods, among them an incredible chocolate cake and the best pineapple tarts I have ever had.
WERE YOU ALWAYS A FOODIE EVEN WHEN YOUNG? ANY EARLY FOOD MEMORIES THAT REALLY STICK OUT?
I was super greedy from young. Still am in fact! Apparently, my first word was "mum mum". Even my favourite toys were food-related, like dollhouses with crepe or cake shops or the McDonald's toy where you could "cook" your own food.
I have great memories of family gatherings around the barbecue pit, with my dad handling most of the grilling. He seldom cooked because of his work, and we had a helper back then who did most of the cooking. But when it was BBQ time, he'd suddenly grill up this amazing spread with ease. He'd start prepping and soaking the wooden skewers and marinating the meats beforehand. Grilled chicken wings glazed with honey, chicken skewers with capsicum. And in the evening, we'd all gather around the pit near the pool. Aunts, uncles, cousins, granny – it was really nice to have everyone there. Us kids would be playing around by ourselves and my dad and helper would be grilling everything up. I had a good friend over once and she said she'd never had such tasty barbecue!
TELL US ABOUT LIFE BEFORE REINVENTING YOURSELF AS A COOKBOOK AUTHOR AND FAMOUS FOODIE? WHAT DID YOU DO?
That feels like a lifetime ago! I'm actually a financial adviser – still am in fact – and that has given me the privilege to plan my own time and to travel a fair bit. That also enabled me to delve more deeply into my obsession with food!
I remember my younger years as feeling more lost, constantly searching for something elusive externally and not being sure of who I was. I also had a habit of doing things halfway and then giving up; my relatives were super shocked that I actually launched my first book. Seeing that book through really gave me the confidence that I could actually complete something. Then I realized it's like a muscle you have to train! That sounds so cliché I know, but I feel like a whole other person after that first book.
WHEN DID YOU DECIDE YOU WANTED TO WRITE THREE DISHES ONE SOUP? WAS THERE A SPECIFIC CATALYST?
I had the idea in 2015 or 2016, when I was travelling for a work incentive trip. I was doing tons of soul searching then and would bring a journal wherever I went. I remember recording down the idea to write a book in one of those dairies.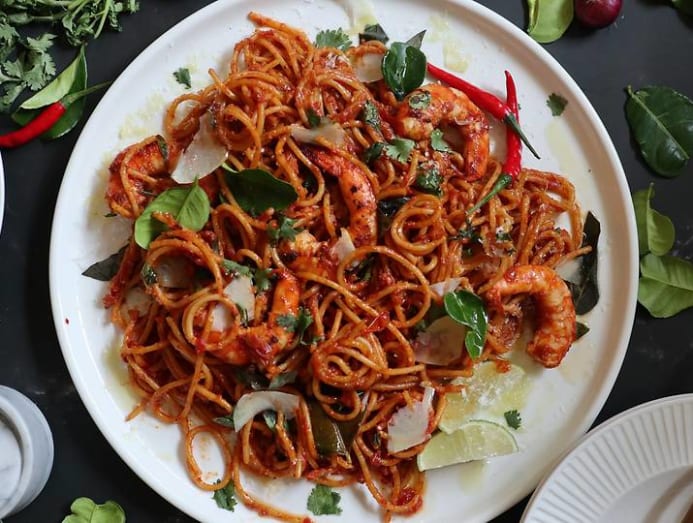 Then Chinese New Year rolled around at my granny's – back then it was in her previous flat, a three-room flat – she prepared this huge feast for us on a wooden table. The table was humble but it was kept with so much love and pride. There was her signature ngoh hiang, kong bak pau, some roast meats she procured from the market, vegetable curry, every inch of the table was filled with food. 
And I saw her in the corner staring at us, in between constantly filling up our bowls with food, she looked so happy. She mouthed in Mandarin that "everyone is here, I'm so happy". And I looked around the room at everyone present and I realised that no one there had learnt how to make any of her signature dishes. And that if we didn't take down her recipes or learn, they could potentially be lost forever.
DID YOU FIND A PUBLISHER FIRST OR DID YOU START WORKING ON THE BOOK FIRST?
I started working on the book first. I actually completed it before I approached a publisher. So I was kind of just working on it in by myself with the manuscript constantly open on my laptop.
WAS IT HARD TO PITCH THE BOOK IDEA TO MARSHALL CAVENDISH? 
It actually wasn't that hard because I had something to show them. I also thought that the worst case scenario, if no one wanted to be my publisher, I had a book bound together that had all of my family recipes, that at least I could pass down within the family.
After pitching the book, we did fine-tune it together. They gave me some ideas to improve the book and I re-shot most of the photos.
HOW LONG DID THE BOOK TAKE TO PUT TOGETHER?
It took about two years plus. I started out by doing an outline – the chapters, segments – then filled it up with dishes based on my childhood memories. Then I went to learn these dishes from my grandma, Auntie Alicia – our former helper who learned all our family recipes from my paternal side – and my dad. I would watch them and record all the measurements and steps down. After, I would test the recipes out in my own kitchen to make sure they worked. The writing and piecing together of the manuscript would take place late at night or in the mornings before work.
The toughest part was probably the photography which I didn't expect to have to do on my own. I was really unprepared for that. I ended up getting a mirrorless camera which I still use today with a different lens.
WAS THERE ANY RECIPE THAT WAS AND STILL IS MORE MEANINGFUL TO YOU THAN THE OTHERS?
Yes! The porridge kueh from my Granny. It's a stir fry made of leftover porridge mixed with tapioca starch. The mixture is then formed into strips and boiled, kind of like noodles. It's really chewy and holds up punchy flavours well. She stir fries it with hae bee, chilli padi and garlic. She actually hadn't cooked this dish for us for a really long time and then one day, she suddenly turned up at our home with a Tupperware filled with it. 
After tasting it, I was blown away by the flavours and texture. And I got super intrigued when I asked her what it was and she just said "porridge". Then she added, "I thought you guys wouldn't know how to eat this so I didn't share it with you all."  For some reason, she thought it was too simple or old fashioned a dish and that we wouldn't know how to appreciate it.
I found out that it was a Hokkien dish popular amongst the coolies and you can still find it in restaurants in Malaysia, though not so easily here. When I posted it on Instagram, I had some people message me saying that their mothers or grandmothers used to cook this as well! My granny actually learned this recipe from her mother-in-law.
The porridge kueh dough also makes an appearance again in Book Two. Same dough but in a different stir-fry, modernised with some xo sauce and century egg this time!

TELL ME A BIT ABOUT THE DIFFERENCES BETWEEN THE TWO COOKBOOKS?
Book One is traditional recipes you'd find in a typical Chinese home in Singapore – really simple, homey dishes like lotus root peanut soup, fried bee hoon, kong bak pau, and simple stir-fries like ginger pork. Three Dishes One Soup, basically.
There are step by step shots too in the first book, alongside a notes section telling people what to look out for. For example, when do you know the congee is ready, which cut of pork to use, the type of ginger to use, etc. If you're new to the kitchen, I feel this is a more friendly place to start with because of all these notes, details and pictures.
Both books were written with the home cook in mind. I wanted them to be both approachable and practical. Book Two, though, is largely inspired by my travels and how we're fortunate enough to have access to such a huge global pantry now. This book is about finding inspiration everywhere – the internet travels, food is borderless anyway. And then bringing it all back home to your own kitchen and doing your thing. Whatever's accessible and approachable to you. Some recipes include wok-fried brussels sprouts done in a Thai style, browned butter coconut sugar madeleines, and a sesame chicken noodle dish, that's got some kombu snuck in.
IS THERE A SPECIFIC RECIPE FROM EITHER BOOK THAT REALLY REPRESENTS YOU?
I'm a Gemini, which means I have too many personalities to narrow it down to just one! But I would say that in general, the recipes in Book Two represent me more. The flavours are bold, in-your-face, and punchy. Like me.

WHAT DOES GOOD FOOD MEAN TO YOU?
Good food to me is about connection. And that connection can come in different forms. Connecting with friends at the table. Sharing an amazing meal at someone's home with your good friends, appreciating the dishes, conversing about it and acknowledging the efforts of the cook. Bonding through food. Or it could come in the form of transporting you back in time, to the foods of your childhood, or to a specific place or feeling. And that's really magical.
WHAT IS A TYPICAL DAY LIKE FOR YOU?
Every morning is quiet me-time. I typically spend mornings reading or learning something in quiet solitude. After that, my schedule varies depending on what I'm up to. If I've got appointments for work or if I've a recipe to test and shoot. Then it's gym, running errands and buying groceries. Finally, heading back home to bake and to arrange the courier for deliveries.
Before, when I was writing my books, I'd usually test and shoot the recipes in the mornings before heading out for work appointments.

WHAT PART OF YOUR WORK DO YOU ENJOY THE MOST?
The freedom! To plan my own time, schedule and to choose what I'd like to do, or not.
AND WHAT PART OF YOUR WORK DO PEOPLE NOT UNDERSTAND?
With great freedom, comes great responsibility. Misquoted from Uncle Ben Parker, of course. With the freedom comes some uncertainty as well. It's not something where there's a fixed career path or salary. You never really know for sure what's next. So there's a trade-off with being self-employed.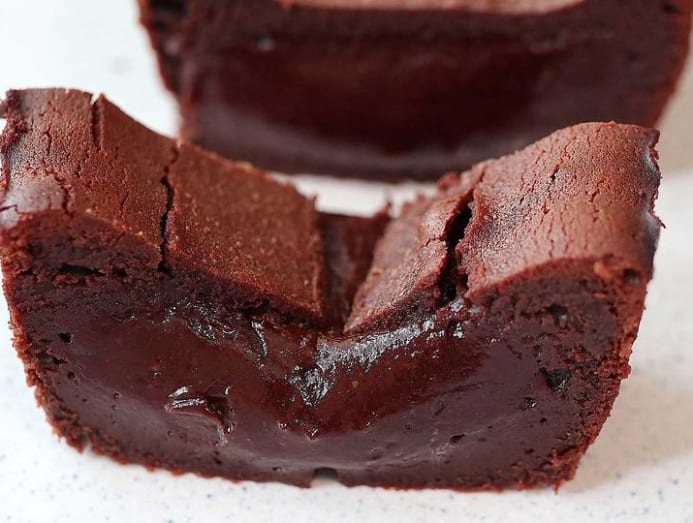 YOU SELL BAKED GOODS THROUGH YOUR SITE. WHEN DID YOU START DOING THAT? IS THERE A HERO PRODUCT?
I started selling my chocolate cake last year in June and July. The hero product is my Valrhona Chocolate Cake. Though recently, my dad's pineapple tarts seem to be taking over. I told him, jokingly, to get his own site.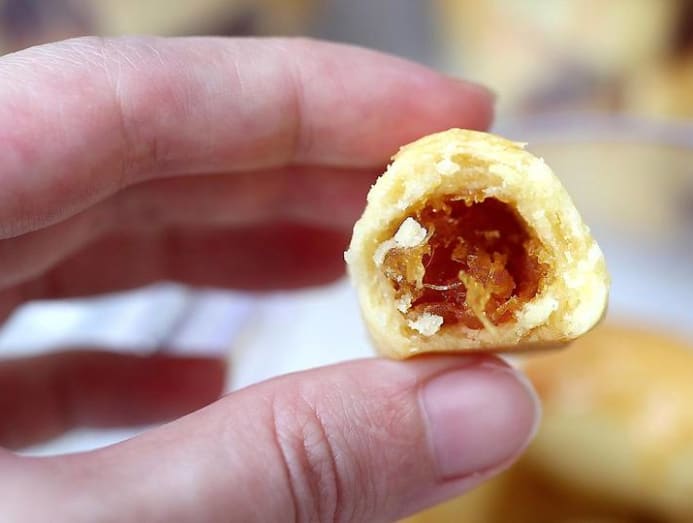 THOSE PINEAPPLE TARTS THAT YOUR DAD MAKES ARE QUITE SPECIAL. WAS IT HARD TO CONVINCE HIM TO SELL THEM THROUGH YOUR SITE?
Thank you! He's so happy to hear your praises. I used to run a baking business called Baked by Lace when I was a student at SMU. We actually sold his pineapple tarts back then as well and a decade later, the same people have returned with messages saying they waited for this for years!
He really enjoys making and selling those tarts. He's so happy when people praise them and he's even become friends with some of the regulars.
WHAT DOES 2021 HAVE IN STORE FOR YOU? WORKING ON ANYTHING EXCITING YOU CAN SHARE?
Working on cooking videos! I just started a Youtube Channel and it's all shot on my iPhone currently, so I am aiming to improve the video quality and get more video recipes out. And get vaccinated; I am looking forward to that.